Member Bios
Group Admin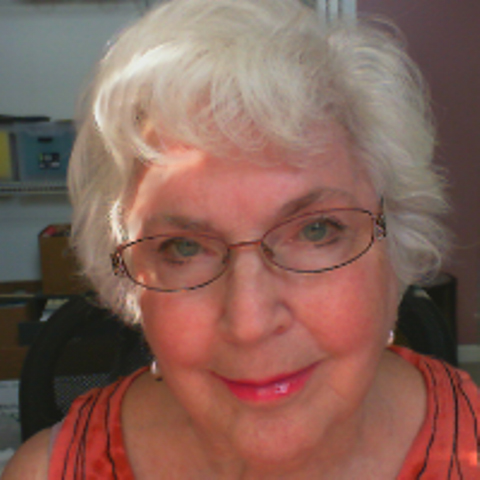 Georgianne Giese
I've have been an analyst and database programmer most of my professional life and started getting serious about photography in August, 2010, when I retired. There was a definite need on my part to express all the creativity that had been suppressed by work situations. My husband is a good photographer, so I joined him in this hobby.

I have the greatest admiration for photographers who use in-camera creativity, usually by homing in on the detail of a lovely object. So besides composites, I work at improving my photographers creative eye, and use a Canon 7D. I work mostly with PS CC, Google (formerly NIK) and Topaz plugins. They are wonderful tools to make time vanish!

My favorite artist is Salvador Dali, and my goal is to create photographic art in that type of style. However, I never like to restrict my appreciation or indulgence in other creative forms. I prefer to add creative aspects to my photos, including textures, composites, distortions, macro, anything that works, without constraints. Some in-camera images stand alone, without much development. I love to create those, as well as experiment with in-camera creative images, e.g., multiple exposures.

We live a few miles southwest of Myrtle Beach, near the Waccamaw River, where it is part of the Eastern seaboard Intercoastal. This area is so full of photographic opportunities, from historical places, woods, mountains, wildlife, and of course, the ocean. We love it, especially when the tourists are gone! The cooler months here belong to us residents, as do the wide, uncluttered beaches!

georgiannegiese@gmail.com

---
---
---
Witta Priester
Witta Priester is a fine arts photographer, experienced judge, commentator and lecturer. She has been doing "serious" photography since 2005 and is an active member of 3 camera clubs, including the Olympic Peaks Camera Club and the Coachella Valley Desert CC. Witta earned her photographic honors, an Associateship with the Photographic Society of New Zealand (APSNZ) in 2007. Her work is catholic and eclectic, including wildlife, landscape, tabletop, travel, and whatever else comes her way. She enjoys experimenting, both in-camera and in the digital darkroom, where she often converts her photographs into creative works of art. Her most recent work uses textures and collages. Witta uses Canon equipment, with a range of lenses that span 12-500mm. She uses Lightroom and Photoshop, as well as an assortment of NIK filters.

Before retiring and focusing on photography, Witta had several careers. She has a Ph.D. in organic chemistry and has worked as a research scientist, as a long-range planner, and as a registered patent agent. Witta is also a good golfer, with a 14 handicap, and competed in the USGA's Women's Senior Amateur Golf Championship some years ago.

A sample of her photographic work can be found on her Flick'r site: http://www.flickr.com/photos/wittap/
---
---
---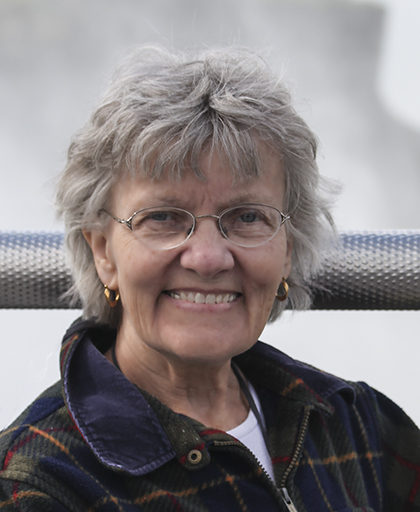 Connie Reinhart
In 1965 our little B&W TV broke. To pass the time needed to deliver a new TV, we went to a local discount store, bought a color developing kit and processed our first B&W roll of film. Our new TV was 2 years old before we ever watched it.

The first 'remodeling' in our new home was making a dark room. So B&W is my first love. We joined the Palmerton Camera Club in 1969 and have been active in it ever since.

We like nature, travel, portraits, macro - just about any subject. (We're not crazy about fast-flying eagles.)

We work with the local historical society copying old photos and documents or taking pictures of current events for future historians. We have mentored Girl Scouts and Boy Scouts in
photography.

For several years we have been responsible for the tabletop set ups at the Berks Photographic Conference.

I use a Canon 5D Mark II with a Tamron 28-300 zoom. We enjoy making slide shows using ProShow Gold. I use PhotoShop CS6 for editing, and NIK filters and Topaz are my go-to
tools.
---
---
---
Mary Hinsen, BPSA
I live in Cromwell in the beautiful Central Otago area of New Zealand. I am a mother, grandmother, photographer, videographer and writer. My love of photography started as a child, when my father gave me my first film camera. I continued learning and experimenting through my school years, until study, work and children meant photography had to take a back seat. Through this time, however, I learned that art could take many forms. Design became my creative outlet, designing décor, clothes and food - creating something beautiful from something ordinary.

Now, as a photographer again, I particularly love to shoot people and food. I try to capture something special about a person, and to photograph food in a way that makes you really taste it.

I am always learning, of course! I am a member of the Queenstown Photography Club here in New Zealand, and also the New Zealand Institute of Professional Photographers. I joined the PSA to take advantage of a greater range of learning opportunities, and to get to know and learn from other photographers.
---
---
---
Bunny Laden
I always wanted to travel to the Moon. When I realized that would not become a reality in my lifetime, I decided to explore the only planet I'll ever set foot on, the Earth. I love to travel and capture my adventures in photos or video so I can communicate the experience to others. Until recently, I used only "prosumer" cameras because I haven't had the time to devote to a serious pursuit of photography. That, and the fact that many of my travels are rigorous and I haven't wanted to carry the weight. Now that I've quit my job, I am ready to dive into photography and learn how to improve. I currently own a micro four thirds system and a tripod.

I spent the last 22 years working for Apple where I worked on just about every pivotal technology they produced. Most recently at Apple, I started an internal AI/Machine Learning program for engineers. I also wrote sample code and developer documentation to show how to use programming interfaces, especially graphical ones such as those that perform image processing. I received my Ph.D. in Cognitive Science and Music at the University of Washington, where I taught for a few years prior to my career at Apple.
---
---
---
Karen Smalley
Hi Thankyou for welcoming me to your group .. My name is Karen Smalley and I live in a place called Dudley ( Near Birmingham ) in the United Kingdom .. My background was motorsport media , well that was before I became quite severely with the condition Fibromyalgia .. That destroyed my old life .. I didnt know about other forms of photography . after all all I took was trackside , in a pitlane or in garages and involved speed .. engines and either 2 or 4 wheels .

I joined a local photographic club and I started by joining a photography group on facebook , ( I now run my own group on there ) and doing photoshoots with different models .. also now doing a spot of Wildlife .. My weakness area is definitely landscape photography .

I was promoted from beginners to advanced group within the photographic club at the end of my first season in 3 out of 4 groups ..( we had mono and colour PDI competitions and the same in prints ) That caused a bit of bitterness towards me by some of the members , to the point I left .. Lifes too short to be involved in silly pointless battles .. I hadnt put myself there , it was judges coming in and judging everyones images which led me to be promoted ..

So earlier this year I joined another photography group .. I was there for 3 months before they closed for the summer break , we have just begun another season , to be told I have been promoted into the advanced group .. I dont know whether to laugh or cry .. But I know this photography group is not the same as the first one I joined and now I have become part of this amazing group ..