Member Bios
Debasish Raha
I live in the San Francisco Bay area and a member of the Millbrae Camera Club. I am originally from Calcutta, India and came to Yale University for post-graduate studies about 30 years ago. I am a biologist and currently working in a pharmaceutical company. Photography is the media I use to express what my eyes see, like and appreciate in Nature, in man-made designs and imaginations and especially in human interest. I have been taking photos for many years but seriously for last 10 years. I take photos with my digital SLR as well as with my iPhone. I enjoy running and have run few half marathons and one full marathon. This is my 10th year living in the Bay area and I enjoy living close to the Nature and not far from the city.
---
---
---
Michael Hrankowski
Michael is a life-long resident of the Seattle area. His interest in photography dates back to high school in the 1970s. In college, Michael was the official photographer for his fraternity, Delta Chi. After graduating from Dental School in 1982, the bulk of his photography was dental-related for patient documentation and presentation purposes. His "for fun" photography was limited to vacation travel.

Now mostly retired, Michael has been immersing himself in photography as an art form. He does not yet have a favorite genre, so Michael's photos span the gamut. Stylistically speaking, though, he is drawn to altering his images to give them a different "look" utilizing the myriad of available editing applications.

---
---
---
Adi Ben-Senior
I was born and raised in Tel-Aviv Israel in 1987 I bought my first camera (Pentax K1000), moved to Romania in 2008 and to VA in 2016.
<br />
<br />I studied photography in the Arts museum of Tel-Aviv and then became a professional photographer in the navy. Later, worked for a nature journal and developed my career. Over the years I had multiple exhibitions in museums, and fine art galleries.
<br />
<br />In the late 90's I worked as a professional printer in prestigious photo labs, there I leaned "what makes a good print". Since early 2000's I'm teaching photography in different public and private institutions. I love learning and teaching photography. For me this is a lifetime journey.
<br />
<br />My belief is that a good photographer resolves the picture in the camera and only a few corrections Infront of the screen / dark room. That attitude of strict approach and uncompromising dedication awarded me over 15 international awards (Kodak, B&W, governments, and others). In the last two decades I concentrate mostly on landscape photography and Fine art B&W. Some of which are showing in galleries, private collections, and books.
<br />
<br />My two current projects are my next photobook and an exhibition named I-81 Backroads.
---
---
---
Jon Porthouse
I am a hobbyist photographer living in Louisiana. I have been the family documentarian for nearly 20 years, but it was only recently that I became more passionate about photography as a creative outlet. After shooting with point-and-shoot cameras for many years, I purchased my first DSLR in 2020 and have been working to improve my photos ever since.

I have mainly shot landscapes, nature, and candids of my family to capture the memories of our lives, shooting what I can wherever I am. Recently, though, I am working to be more purposeful in planning photo opportunities and enjoying the field trips offered by my camera club. I am working hard to improve the impact and storytelling of my photos.
---
---
---
Mark Holbrook
I am a 75 year old retire educator. I've been interested in photography for almost 50 years, but have never taken it anywhere until recently when I started getting some of my better photos printed and hung. I have never sold photos and do not aspire to do so, I would just like to produce better work.

I retired 11 years ago from a principalship at a fairly large high school in central Wisconsin. During my career in education I taught Vocational Agriculture, was a school psychologist, elementary and middle school principal, and, finally, a the high school principal.

Prior to going into education I worked as a cowboy in two different ranches in Montana and Wyoming, worked as an industrial manager for Frito-Lay. I also served 6 years in the military( army) working as a training officer, a rotary-winged helicopter pilot, and an instructor in the U.S. Army Armor School. I am a Vietnam vet.

My other interests have included, but not been limited to backpacking, biking, scuba diving, parachuting, equestrian activities (between my wife of 48 years, we have six horse), and since retirement, traveling the U.S. and abroad.
---
---
---
Group Admin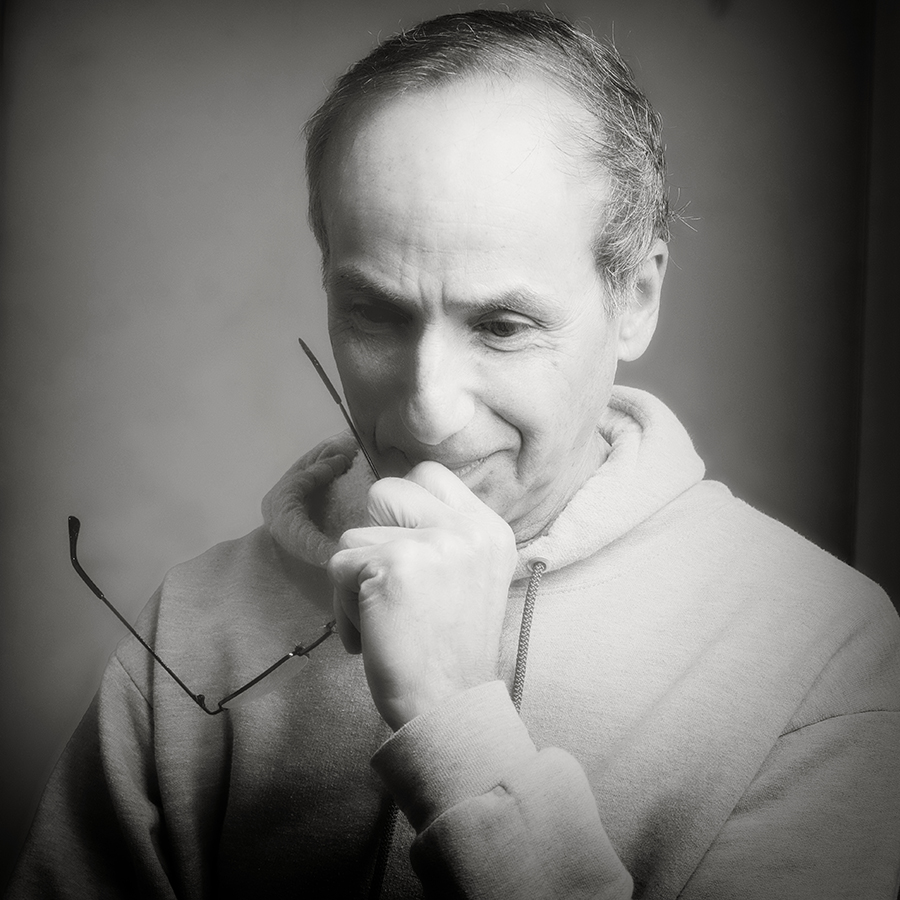 Lance Lewin
Introducing Fine Art Photographer/Instructor/Lecturer
Lance A. Lewin

For the most part, my inspiration from behind the viewfinder comes from a richly filled combination of studying the pioneers of photography in the mid to late 19th Century and masters of the 20th century, (e.g., Julia Margret Cameron, Alfred Stieglitz, Ansel Adams and Bob Kolbrener, for just four examples) while also studying art history, drawing and design, all in the pursuit of developing my own artistic narratives.

Though a lot of my work cannot be deemed as "Straight Photography", nonetheless, I stay clear of trends that can lead to what some refer to as hyper-reality and composite alternatives, instead, maintaining a photographic canvas that balances between modernist and pictorial aesthetics that evoke a sense of reality and authenticity.

My philosophy on teaching photography embodies photographic techniques developed, learned and expanded in both the 19th and 20th Century, and I feel should serve as the backbone to pedagogic material for students of photography in the 21st century and beyond. As such, my methodology of teaching photography is structured to embrace traditional photography skill sets and their application into the digital photography revolution.

Please, visit my website to learn a lot more about my perspectives from behind the lens and teaching philosophies. My office door is always open to take specific questions or just chat on anything about photography. You can reach out to me via email at: lance.visualizingart@gmail.com Thank you.

Website - http://visualizingart.com/

•Photographic Society of America (PSA) DD-83Mono & DD87General Administrator
•PSA Black and White Photography Mentor
•PSA South Atlantic Area Membership Director
•Contributing Writer at PHOTOPXL.com
•Past co-director/Curator at Gilmer Arts Gallery, Ellijay, Ga
•Past Board of Director seat at Gilmer Arts
•Retired Telecom business owner

Camera Systems: Canon 5D Mark II & III, and Minolta XD-11 and XD-7 film camera systems

---
---
---
Margaret Duncan
I was born and bred in Melbourne, Australia, some time ago. I inherited a bit of an artistic streak from my mother but always only dabbled - drawing, painting and photography. Got serious about photography about 7 years ago when I joined a camera club. I am a currently a member of Redlands Camera Club in Brisbane, Australia. I like all sorts of photography with monochrome being my favourite. My favourite subjects are street photography and portraits. I mainly use Olympus micro four thirds these days but still have the trusty Nikon D90. I have the Olympus EM1 MkII and the EM5 MkIII and a nice range of lenses. For post processing, I use On1Photo Raw. I changed when Lightroom went to the subscription model. I find On1 Raw good because it combines the features of Lightroom and Photoshop in one standalone package. I am only just beginning to feel somewhat confident with it - it's been a big learning curve.