Member Bios
Don Poulton
I am a retired environmental scientist and retired computer networker, and have been involved with photography for well over 40 years, taking on digital more than 10 years ago. I have used Canon equipment through all these years. Living in Burlington, Ontario, I belong to two area camera clubs as well as CAPA and PSA. I enjoy all genres of photography including nature, scenic, travel, and anything else that comes in front of my camera. When HDR became popular, I rapidly embraced it and tried out all the popular software programs including Photomatix and Nik HDR Efex Pro. Lately I've experimented with Aurora HDR 2018, though I'm not yet convinced whether it's superior to the other programs.
---
---
---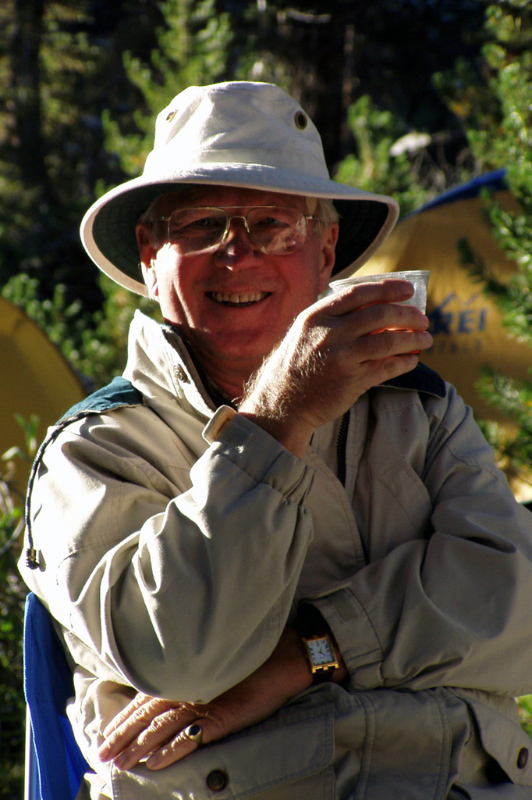 Richard White
I was one of the first set of identical triplets born in Washington DC. One of my brothers passed away and now we're called "the Twins" or as our family and friends call us "The Boys". Raised in Cleveland, Ohio. Joined the Marines and served for four years. Worked in Thailand for three years as an engineer. Graduated from Arizona State University with a degree in education. Went to work as a project manager of apartments and eventually ended up overseeing 6,000 apartments in various states. Developed my own home building company in Houston, Texas. Closed the business due to the economic down turn in 1983 that was not conducive for building and selling homes. Went to California in 1984 and began working for a school district as a manager of maintenance. Retired in 2006 as Assistance Superintend of Facilities from a very large school district of over 60,000 students.

In 1990 I went to Europe and brought my first Digital Camera. I've been upgrading my camera equipment ever since and taking photos around the World. In 2007 my brother and I formed a company to sell the photos at http://www.twinsgalleria.com. I enjoy landscape, seascapes, Cities, Structures, travel, nature, and just about anything I can take a photo of, if I find it interesting.

---
---
---
Group Admin
Paul Moertl
I have been photographing since high school (too many moons ago...). I got interested in HDR a few years ago and really like it. It is so flexible. And I like Topaz, ON1, and my favorite, Photomatix (which is made for HDR). I also enjoy macro and monochrome. I belong to the Wisconsin PSA Chapter and also a local camera club here in the Milwaukee area.
---
---
---
Ron Clegg
I live in Oak Park Michigan. I am OSHA General Industry, Specialist, retired. Photography had been my college major some years ago. After some major successes, little money and a growing family. I went back to college to find a career that was more profitable. Over the past thirty years, I watched photography change from light and film to digital from the sidelines. I still took pictures at family gathering and vacations. Never losing my allurement to photography. Two years before I retired I bought a Nikon DSLR and a couple of lenses. joined a camera club in Southfield Michigan AND PSA.