Member Bios
Group Admin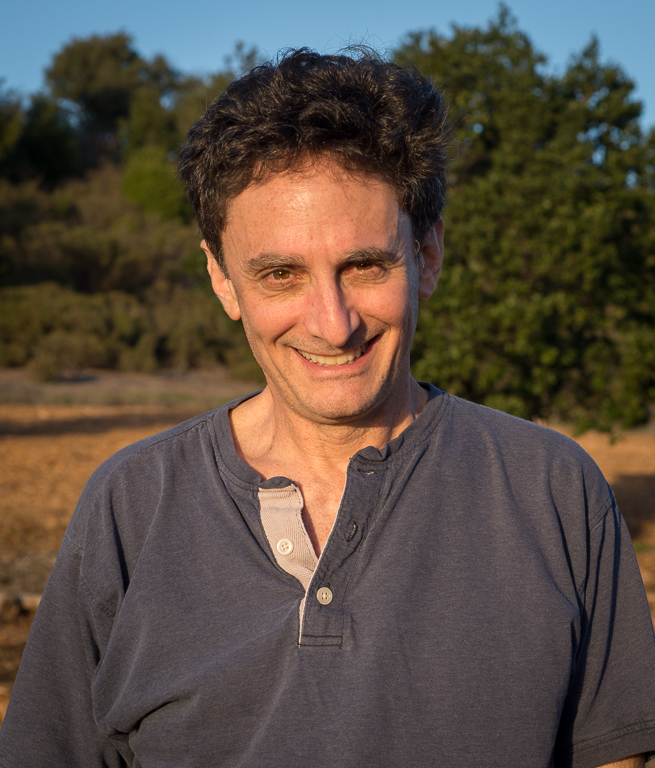 Brad Becker
I got started photography over 40 years ago when my father lent me his Nikon F. Shortly thereafter my father built a darkroom and I had a lot of fun learning how to make my own black and white prints. I continued to enjoy photography for years but my passion for photography took off when a friend of mine introduced me to photoshop in the early 90s. In those days it was very expensive digitizing my kodachromes. I spent years manipulating the same couple dozen images until digital cameras came on the scene. Life has been very busy with work and kids but I am now feeling the desire to express my creative energies thru photoshop and am looking forward to sharing my passion with likeminded individuals.
---
---
---
Kathy Triolo
I'm excited to seriously return to my first love, taking photos. I was given my first camera, a Brownie, at age 7 and was never seen without a camera afterwards

I'm a Retired Licensed Marriage and Family Therapist in California and was in private practice. My husband, Mark, is a Videographer working in documentary and corporate venues.

I'm currently the President of the Nevada County Camera Club (165 members strong) and have really enjoyed my membership in PSA since I joined in 2015.

I switched to Sony A7Riii mirrorless after years of Nikon and am loving it!
My passion is compositing photos using Lightroom, Photoshop, Nik Collection, Topaz And Luminar.

Since joining PSA and participating in Digital Dialogue groups, my photography and artwork has improved. One of my photos won first place in Photography at the California State Fair in 2018.
I'm looking forward to entering more competitions as I learn and improve my work by receiving critiques from my PSA groups.

I'm currently posting my photos on my website, https://ktriolo.wixsite.com/triolography and my Facebook page Triolography@triolopix
---
---
---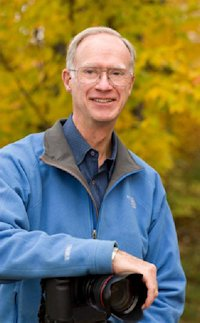 Henry Roberts
I am a retired business man and with my wife Terry have lived in Duluth, Minnesota for 49 years, currently a stone's throw from the rocky shore of Lake Superior. By surface area, Lake Superior is the world's largest lake and by water content, 3 quadrillion gallons of water, is exceeded only by Russia's Lake Baikal. I have no concept of 3 quadrillion, but I doubt the city of Duluth will ever drain Lake Superior dry. Terry and I have two sons, Hugh an elementary principal in Minneapolis, Minnesota, and Scott, a small business entrepreneur in Pucon, Chile. Together there are four grandchildren, two boys and two girls.

Photography has been my avocation most of my life. Nature and scenic vistas are often my subjects, but I am rather catholic in my tastes and am willing to try photographing just about anything. Currently I am doing battle with the complexity of Photoshop, layers, and other plug-in software. I rarely use studio lighting but need to become proficient using it.

I use Canon equipment, not because I think it is superior to any other brand but because over the years I have assembled a collection of Canon lenses and accessories.

In my postings I welcome, criticism, suggestions, and any advice you care to share.
---
---
---
Maryellen Bauer
I'm retired and live in Davis, California.

I was always the one who "snapped pictures" of my family throughout the years, but I really didn't begin to get interested in 'photography" until 2010 when I got my first DSLR (Canon T2i) because I was going to Europe and wanted a "good" camera.....which, of course, I pretty much left in "Auto" because I didn't know how to use it. Since then I have really enjoyed learning about photography and developing my skills. I love going to workshops and taking classes. There is so much to learn! In 2014 I upgraded to the Canon 70D and then last year to the Canon 5DMark4.

I have a nice group of photography friends. We meet monthly. We share photos and encourage each other. We've had a couple of shows, and we encourage each other to take advantage of local opportunities to show our work and enter competitions. We love to earn ribbons!

I haven't really found my photography niche yet. I love travel, nature and macro photography. I also really like to play with my computer. I'm beginning to find my way around Photoshop which, to me, is like having every art tool and material in one place.....without the mess. At this point I realize I probably focus too much on what I might be able to do with this or that tool rather than why I might want to use them. That's why I'm so happy to be in this group with people who are using Photoshop with a vision.
---
---
---
Lisa Nathan
I am passionate about photography and enjoy being behind the lens. I also enjoy working in photoshop, lightroom, and other softwares that give me the opportunity to explore my creativity. I love to photograph nature, but find many other subjects equally enjoyable. From wildlife and nature to babies and families. I love the challenge of interpreting what I see and feel through photography. I was never a film photographer, at most I had a point and shoot that took film but never learned to use a SLR until I bought my first DSLR. I have been involved in the Monticello Camera Club in Longview, WA and the Columbia Council of Camera Clubs and truly enjoy meeting people, helping others learn about photography and also enjoy some friendly competition.
---
---
---
Jan Lightfoot
About Me

I remember distinctly when my love of photography became an enduring passion. I was in the fourth grade with my Brownie camera during a field trip to a California Mission. Capturing those pictures on film, taking it to the drugstore and two weeks later, picking up twelve blurry black and white photos with ragged edges was thrilling. Retired in 2009 after 18 years of self-employment, photography continues to fascinate me. It has helped me define who I am today. Photography is what drives me to seek adventures near and far.

Although never formally trained, I have always been involved with photography in one form or another. Transitioning from my own darkroom in high school, I joined the Idaho Statesman newspaper photography staff, and also worked in custom color printing labs both in Idaho and California. Later on I became a Certified Photographic Counselor through PMA and manager of Wentling's Camera in Walnut Creek, CA while raising my two daughters. During this time, I also taught photography classes and conducted photo field trips. In 2012, I had my first solo gallery showing at Viewpoint Photographic Gallery in Sacramento, CA and continue to show my work in various galleries and venues in Northern California. I've presented a variety of photographic programs to local clubs in the Northern California area and received numerous awards through competitions and juried shows.

I am also a member of the Sierra Camera Club of Sacramento and Chairman of the North American International Exhibition. I currently judge for local and international competitions.

My own images tend to reflect a long association with classic and traditional compositions, having adopted a 'less is more' vision. I try to incorporate this philosophy into practically everything I shoot. Searching for the essence of the subject, or that ephemeral quality that is not always obvious, is what I strive to capture; and in doing so, to create that connection with the viewer that touches them emotionally.

Contact information and examples of my photographic portfolios can be seen at ​www.janlightfoot.com
You can see my work on: Jan Lightfoot Photography
---
---
---
Lisa Cuchara
Lisa Cuchara, PhD, Master Craftsman (PPA), HonNEC, is very passionate about photography and she enjoys both being behind the lens and in the digital darkroom. She loves to photograph nature, but finds many subjects equally intriguing. From birds and flowers to babies and UrBex/HDR, she appreciates the world around her and embraces the challenge of interpreting what her eyes see and her heart feel via her photographs. Lisa says that photography allows her to pay attention to the details, to be mindful, to slow down and appreciate all of the beauty, details and nuances of everyday life. Lisa met her husband Tom thru photography, and they are both very active in many local, national, and international photography organizations. Lisa and Tom have been photographing people professionally for over 15 years and have their own Photography Studio in Hamden CT. Their portrait philosophy is based on "We do not remember days, we remember Moments".

They have had many successful gallery exhibitions, their work has been accepted into many juried exhibitions and their images have won awards at the local, state, national, and international levels. Their photographs have appeared in Adirondack Life, Wild Bird, Birder's World, in calendars and on calendar covers, and on the cover of a fictional paperback novel. Lisa has also had images accepted into the PPA (Professional Photographers Association) loan collection. They have published two books with Amherst Media. The first called "Create Fine Art Photographs from Historic Places and Rusty Things" is about their HDR and light painted images; it can be ordered from Amazon http://tinyurl.com/lisatom-urbex and is also available at brick and mortar bookstores like Barnes and Noble. Their second book, one year later, is called "The Frog Whisperer" http://tinyurl.com/lisatom-frogs. They love to teach, inspire and share. They have presented a wide variety of motivational and instructional programs and workshops (Photoshop, Digital Workflow, HDR, RAW processing, Macro photography, Travel photography) at many photography groups and organizations. Check out their photo and editing classes, their photo tours and workshops, and view their photographs at www.photographybylisaandtom.com

Shooting with Olympus cameras and lenses.