Member Bios
Group Admin
Andrew Hersom, APSA, EPSA, AFIAP
I live in East Yorkshire, England. After qualifying as a pharmaceutical chemist I worked as a quality manager for a multinational pharmaceutical company until 2009, then become a quality consultant before retiring for good in 2014.
I got serious about photography in 1982, joining a local camera club and entering prints and slides in international exhibitions until 1995 when most photography ceased due to the pressure of work.
In 2011 I became involved in club photography again and in 2015 joined Hull f4 Photo Group. I am currently the chairman. I mostly photograph people in industrial, urban or maritime settings, sport, travel and some nature.
I obtained QPSA in October 2018, PPSA in July 2019 and EPSA in March 2022. I gained AFIAP in May 2021. I was awarded the APSA honour in October 2021. I am PSA Country Membership Director and PSA Country Liaison Officer for England.
---
---
---
Julie Deer
I am married to Jim and we have three adult children and three wonderful grandchildren that I adore. I live in Adelaide which is the capital city of South Australia which is the driest state in the driest country on earth.
<br />
<br />I began my life in a camera club less than 15 years ago after being exposed to the digital world with a manual point and shoot camera a few years before. I didn't know how to use a DSLR and therefore, my learning curve has been very steep. I enjoy everything photographic and as such I like to take photos of everything, rather than settling to one or two genres. I have been the President of the Adelaide Camera Club for the past 6 year, a position that I really enjoy.
<br />
<br />Jim and I love traveling to very remote parts of this huge country in our four wheel drive. We try to get to the desert every year.
<br />
Thank you to my friend Martin Newland for taking my bio picture!
---
---
---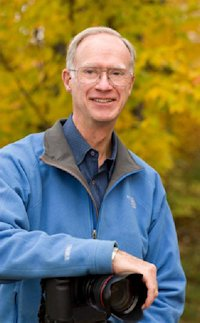 Henry Roberts
I am a retired business man and with my wife Terry have lived in Duluth, Minnesota for 49 years, currently a stone's throw from the rocky shore of Lake Superior. By surface area, Lake Superior is the world's largest lake and by water content, 3 quadrillion gallons of water, is exceeded only by Russia's Lake Baikal. I have no concept of 3 quadrillion, but I doubt the city of Duluth will ever drain Lake Superior dry. Terry and I have two sons, Hugh an elementary principal in Minneapolis, Minnesota, and Scott, a small business entrepreneur in Pucon, Chile. Together there are four grandchildren, two boys and two girls.

Photography has been my avocation most of my life. Nature and scenic vistas are often my subjects, but I am rather catholic in my tastes and am willing to try photographing just about anything. Currently I am doing battle with the complexity of Photoshop, layers, and other plug-in software. I rarely use studio lighting but need to become proficient using it.

I use Canon equipment, not because I think it is superior to any other brand but because over the years I have assembled a collection of Canon lenses and accessories.

In my postings I welcome, criticism, suggestions, and any advice you care to share.
---
---
---
Don Hill
Don Hill

I live in Davis California, a good size little town halfway between San Francisco, and Lake Tahoe. I have lived here over 35 years with my wife, two kids, and three pets. When I was 6 years old, my father gave me a Kodak Brownie Instamatic Camera, and I have been trying to get this photography thing right for the past 59 years. I have a degree in Journalism and Photography, and love to tell stories with my camera. In 2018 I fully retired, allowing me more time to concentrate on my craft. I shoot Street Photography, Landscapes, and a thing I like to call: Antique Cityscapes. In other words, old buildings, old places, and out of the ordinary subjects. Today, I shoot both Color, and Black and White images, and if you asked me what I love to shoot the most, I would say: Wood, Bricks, and Corrugated Metal.

---
---
---
Jamie Carrier
My name is Jamie Carrier. My husband and I live in Loveland, Colorado. We are both retired teachers. Now that we have this new found freedom, we are able to do get out and explore this great, big, beautiful world. Prior to retirement we both took lots of pictures, but mostly of our children and family trips.

I have always been surrounded by photography & photographers. I loved taking pictures myself, but they were mostly snapshots of great family memories. Now I am ready to pursue this hobby. I am very lucky that my husband and I share this interest. Photography and travel go hand in hand. Our cameras go along where ever we go! I look forward to sharing with all of you!
---
---
---
Lin Sun
Alright. I had been a computing system engineer for decades and now I'm on the way towards computing scientist as a PhD student in Arlington, Texas, a city in the center of Dallas-Fort Worth metroplex but way more quiet and peace than its neighbor Dallas.

Photographing was occasionally developed as one of my hobbies when digital camera became dominant around 2010. Although it seems "auto in everything" should be my preference by starting photographing at the digital time, I actually like using manual lens which slows down everything and makes photographing an enjoyable process of focusing and observing the point of interest. My favorite lens currently is a manual Leica lens manufactured in Japan, 1991.

In general, I'd like to try all kinds of styles and don't take competitions but to appreciate, to learn, and to enjoy photographing. I hope it could be a pleasure journey here with you, and thank you for reading.
---
---
---
Catherine Honigsberg
Started taking pictures in the second grade with my Mom's Brownie camera. I am an advancing novice looking to challenge myself to shoot outside my comfort zones of landscapes and macro florals. I am enjoying working on abstracts, street photography and moody settings.