Member Bios
Group Admin
Andrew Hersom, PPSA
I live in Hull, East Yorkshire, England and retired as a pharmaceutical quality consultant in 2014. I have been taking all sorts of photographs since a teenager but only got serious about photography in 1980, joining a local camera club and entering prints and slides in international exhibitions until 1995 when stopped by pressure of work. I have been a member of PSA since 1984. I am a member of F4 Photo Group and secretary of YPI Camera Club. I mostly photograph travel, industrial, landscape or maritime scenes, using Olympus OM-D E-M1 Mkii or Canon EOS M cameras edited with LR CC, PE12, PSPX4, Topaz, ON1 software to produce AV sequences. I obtained the QPSA distinction in October 2018 and PPSA in July 2019.
Photo courtesy of Laurie Friedman
---
---
---
Prakhar Krishan, PPSA, AFIP, EFIP
Myself Prakhar Krishan AFIP,PPSA , native of City of Lucknow state of Uttar Pradesh from India. Lucknow is the city with the mixture of cultures of Hinduism and Muslims known as Ganga Jamuni Culture. We have amalgamation of arts food and various others forms like language and clothing architecture. Lucknow boasts of rich history and have many beautiful landmarks which makes it a one of most desired destination for foreign nationals coming to India. This vast culture rich native place provides me of ample of genres to work on from Wildlife to street to architecture and portraits as well. Being a capital city its also have good connectivity with near by rich heritage places which makes it an ideal stop over destination. I as a photographer have still lots to learn and I am willing to experiment with the various genres available. I am not limited to a particular form.
---
---
---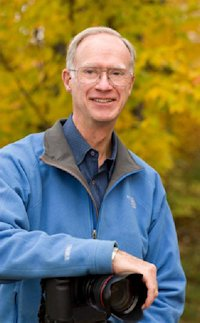 Henry Roberts
I am a retired business man and with my wife Terry have lived in Duluth, Minnesota for 49 years, currently a stone's throw from the rocky shore of Lake Superior. By surface area, Lake Superior is the world's largest lake and by water content, 3 quadrillion gallons of water, is exceeded only by Russia's Lake Baikal. I have no concept of 3 quadrillion, but I doubt the city of Duluth will ever drain Lake Superior dry. Terry and I have two sons, Hugh an elementary principal in Minneapolis, Minnesota, and Scott, a small business entrepreneur in Pucon, Chile. Together there are four grandchildren, two boys and two girls.

Photography has been my avocation most of my life. Nature and scenic vistas are often my subjects, but I am rather catholic in my tastes and am willing to try photographing just about anything. Currently I am doing battle with the complexity of Photoshop, layers, and other plug-in software. I rarely use studio lighting but need to become proficient using it.

I use Canon equipment, not because I think it is superior to any other brand but because over the years I have assembled a collection of Canon lenses and accessories.

In my postings I welcome, criticism, suggestions, and any advice you care to share.
---
---
---
Moira Heilbronn
I live in Brisbane, Australia which is on the east coast, having a rather hot steamy climate for most of the year, but we have gorgeous beaches so you can always cool down. I purchased my first DSLR camera about 12 years ago and found my love for photography. Having recently retired from the business world and for the first time in ages having the time to focus on photography again, I recently completed a diploma/ certificate through The Photography Institute which I thoroughly enjoyed. However it made me realise that there is so much more to learn & practice to take my photography to the next level. I love portrait photography and also floral macro, but I carry my camera with me most places so take photos of anything that captures my interest.
---
---
---
Jamie Carrier
My name is Jamie Carrier. My husband and I live in Loveland, Colorado. We are both retired teachers. Now that we have this new found freedom, we are able to do get out and explore this great, big, beautiful world. Prior to retirement we both took lots of pictures, but mostly of our children and family trips.

I have always been surrounded by photography & photographers. I loved taking pictures myself, but they were mostly snapshots of great family memories. Now I am ready to pursue this hobby. I am very lucky that my husband and I share this interest. Photography and travel go hand in hand. Our cameras go along where ever we go! I look forward to sharing with all of you!
---
---
---
Alison McMahan
I live with my husband and two teen foster children in South Florida, just north of Miami. He is retired, I'm a full time writer. I took a semester of photography in college and developed my black and white images in a closet in my apartment or in a lab at school. In graduate film school I learned about film cameras, then video cameras. I worked in non-fiction film/video until the 2008 recession (see Homunculusprods.com). Mostly I was a writer/producer so my tech skills are rudimentary. By the time the film work dried up I had a Canon 5D Mark III which I used mostly in my video work. Now I'm interested in learning how to take good still pictures. So I joined a local photography club the PSA. I'm looking forward to learning from all of you. Thanks for inviting me to the group!
---
---
---
Catherine Honigsberg
Started taking pictures in the second grade with my Mom's Brownie camera. I am an advancing novice looking to challenge myself to shoot outside my comfort zones of landscapes and macro florals. I am enjoying working on abstracts, street photography and moody settings.