Member Bios
Fran Nunn
Bio Coming Soon . . .
---
---
---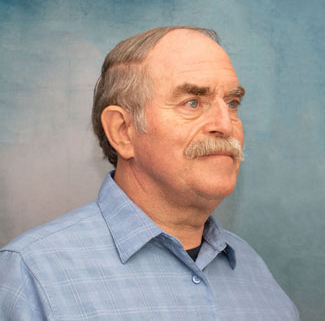 Bernie Groome
I am a very enthusiastic amateur photographer. I am a retired aerospace engineer and retired US Naval Officer. I live in Central Florida with the other million or so retirees. I've been interested in photography since I was a kid with a Brownie box camera and Polaroid "instant" camera. My first real camera was a Canon EOS film camera in the '70s; but work and family took priority and it got permanently relegated to the closet. Once I got settled into retirement and realized that cameras are DIGITAL; I got my first Nikon camera. I now shoot with a Nikon D500, D5600 and P1000. I enjoy practicing all kinds of photography; but I especially like macro, nature and historic church photography. Florida is full of places to practice and develop my photographic skills.
<br />My personal goal is to take a picture of something or learn something about photography every day. I am a member of the Ocala Camera Club and have completed the PSA Image Analysis Course (which was very interesting).
You can see my work on: B. Groome Photography
---
---
---
Stuart Ord
I am a 66-yr-old semi-retired chemical engineer, in which I specialise in technical safety studies of chemical factories. I live in Cheshire in the north west of England. Cheshire is a nice place, but I prefer my native Yorkshire for its variety and scenery.

I have been a photographer of sorts for a long time. I was loaned a camera by my Aunt when I was about 12. It was a little Voigtlander. I was hooked and started reading everything, and saved all my money until I was able to buy a Zenit 3M SLR when I was 14. I got a Saturday job in a camera shop when I was 16 to get a 2x tele converter, extension tubes and a Weston Master V. I took mainly colour slides and monochrome.

At Leeds University aged 20, I became the Chairman of the Photographic Society, and equipped our darkroom with a simple colour enlarger. Results were disappointing though due to the simple equipment. My wife bought me a Krokus enlarger and I had a mono and slide darkroom in our loft.

I went through various SLRs and lenses, the best being a Pentax MX with a motor drive and an early Tamron zoom, but by my 40s I got fed up with carting around a heavy case. Most of that time I was only doing record photography. Interest dwindled and I sold up in my early 40s.

I started to get interested again in my mid-50s as digital cameras became practicable. After a Canon compact I had a couple of bridge cameras, but dissatisfaction with their capability led me to getting my first DSLR, a Lumix G3, micro 4/3 as I was wary of the weight of DSLRs. After a couple of years I had outgrown the G3 and bought an Olympus OM-D EM5ii, which is light and very capable. That has now been relegated to the role of "take it everywhere camera", equipped with an Olympus 14-150mm lens. The new EM1ii became too tempting a year ago and so I bought one. It is a distinct step up from the 5ii in terms of shutter speed and focussing ability. I love its macro stack feature too.

I have a wide selection of Olympus and Panasonic lenses. And a Weston Euro Master! I keep adapting my lenses as Olympus bring out new ones where they seem to fit my aims of light weight, versatility and image quality.

I've joined two local camera clubs, in Wrexham and Whitchurch. I am mainly retired now, but am busier than ever with lots of hobbies. Photography has become the number one in terms of time happily consumed.

I can not specialise in any one branch of photography, they are all so interesting! But macro and monochrome do have a special interest to me. I use Serif Affinity Photo for most photo editing, but I have NIK Silver Efex 2 and Franzis Silver Projects for mono conversions as well. Comparing these on any image is quite interesting. I am a strong believer in a book I read in my teens which said something like, "If colour is important to your image, use colour; otherwise use monochrome". I think it is also true that mono should enhance a mono image, so strong form and/or texture are needed. Due to my darkroom days, I like monos to have all shades of grey from 0 to 255, but that is easier said than done.

---
---
---
Pat Glenn
I am a member of DE Photographic Society. I live in San Francisco. I am still working as a biologist at UCSF... breast and gynecologic cancers. I love doing microscope work...because I love images!!! Years ago I had a job where I used an electron microscope - images captured on glass plates with emulsion then we developed our own prints. In the past I have developed my own B&W film and prints - I hope to revive my B&W skills in the near future. I have been dabbling in photography a long time, self taught and a few courses but now I would like to explore more tools of the trade and gain more expertise. I have photographed amateur sports then followed my son growing up by photographing school events and sports. I like to tell a story with photography. I use a Nikon D750 - normal, telephoto, wide, macro. I use Adobe/Lightroom/Photoshop... I would like to learn how to use more editing tools. Since I am done following kids around school activities my subjects to photography are transitioning and I am wide open. I like having assigned subjects because it pushes me to go out and explore.
---
---
---
Tom Pickering, APSA
I'm a 60-something, born-again, computer geek, photographer, musician and one-time sword fight choreographer. I live & work (though now semi-retired) at web development and photography in Davenport, Iowa.

I've been capturing images, still & movie/video, for nearly 60 years now. I entered a dark room for the first time at age 13 and have been fascinated with the art of photography ever since. My first cameras were Kodak's - a Brownie and an 8mm movie camera. At the dawn of the digital photography age, I switched to digital and never looked back at film. I transitioned into professional photography in 2006, specializing in portraits, commercial and weddings, though I've since stopped shooting weddings to reduce stress.

Today, I am mainly a Nikon shooter, though I have been using my smartphone more and more. For lenses, I use a Tamron 60mm Macro, Laowa 25mm Ultra Macro, Nikkor 18-200mm, Tokina 100-400mm, Tamron 200-500mm, & Nikkor 50mm 1.8.

I use Adobe Bridge for the organization of my images, jumping into Affinity Photo, Photoshop CC, On1 Photo Raw 2020, Exposure X4, Topaz Studio, Luminar AI, and others. Though I aim for everything right in the camera, I shoot RAW (& JPEG), so will always apply post-processing to some extent to all my images, especially my more artistic endeavors.

Formerly a vice president of the Quad Cities Photography Club, I have also served as a competition judge and projectionist there, as well as teaching various Photoshop skills. I am now the PSA Director of Study Groups, a judge for various PSA clubs & councils, and an instructor of PSA's Intro to Photoshop course, and PSA's Macro Photography Mentor. I am the developer and webmaster of the PSA PID Digital Dialogue Study Group website, the PSA PTD Image Discussion Groups website, the PSA PJD Image Discussion Groups website, and the PSA ND Image Discussion Groups website, as well as one of the administrators and a participant in several of the groups.
You can see my work on: SmugMug
---
---
---
Keith Au
Keith has been an IT professional for 35 years, recently retired since 2019. I have been a photography enthusiast for years, esp after retirement with more time on hand.I have still learning in various fields of photography. Macro photography is one of the fields that excites me. I have mainly Nikon based camera gears.

With an open mind, I strongly believe that constructive opinions will help one improve immensively in short period of time.
---
---
---
Group Admin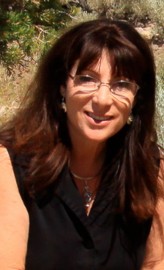 Carol Sheppard
I live and work in Bellingham, and my photography is carried in several local stores between here and Seattle. My work covers everything from nature photography, including Macro and HDR, to long exposure, water drop, portrait and event, and some commercial work. I teach travel and photography classes for a local college and independently. Bellingham has beautiful trails, a plethora of large and small birds, the Sound, and lots of interesting events, so I never lack for something to do or photograph! My dog often accompanies me. I also have a son who is really taking some impressive images on more extreme hikes in the backcountry of California, and sometimes we travel together.

My favorite camera is my Canon 50d with a variety of Canon lenses, and I have also started to expand into Sigma and Tamron lenses. Recently, I began using an Olympus mirrorless camera with Zuiss lenses, and it is an impressive camera, not to mention LIGHTWEIGHT!!