Group 92 Bulletin Board
---
5 threads - 12 total comments
This page is dedicated to discussions about our theme (Street Scenes) that are outside the scope of our monthly images.
---
---
Thread Title: Image Evaluation course
Brandon Montgomery
Hello everyone, I recently completed the image evaluation course through PSA' education department. Its a six week course composed of 6 unique lessons in where you evaluate 2 images you have taken per lesson. In each lesson you evaluate your own images in various categories and new categories are added in the new lessons as the course progresses. I plan to build on what I learned from the course in my photography as it showed me what to look for while out in the field when taking photo's. I also learned the value of studying art theory as it helps in photography and I plan to study more art theory as well. It's an excellent course available to PSA members and I highly recommend members take the course. I hope everyone is doing well. &nbsp Posted: 03/01/2021 06:55:46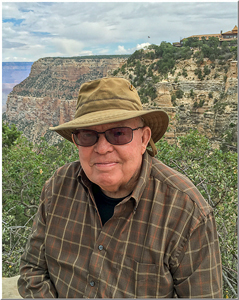 Chuck Carstensen
Congrats, Brandon. A worthwhile course for all of us. What was it like evaluating your own image in writing? &nbsp Posted: 03/01/2021 08:43:45
Brandon Montgomery
Thank you Chuck! It was interesting evaluating my own photos as the courses content provided me with the materials that allowed me to think differently about my photos and what approach I use when taking them. I submitted a combination of architecture and street photos and it was interesting in evaluating each of those categories I photograph in. Each category has their method and it was good to see how I think about my images and what needs to change. It was a challenging yet rewarding experience that gave me the knowledge I need to look more critically when framing a photograph before I take the image. &nbsp Posted: 03/01/2021 09:37:33
---
Thread Title: New Thread End 2020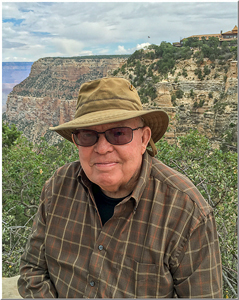 Chuck Carstensen
Hello everyone. Our webmaster is making this bulletin board easier and better. The newest change is the addition of a Thread Title bar. Just remember to hit the Black Reply button. Hope we all can use this feature.

Merry Cheristmas 2020.

&nbsp Posted: 12/14/2020 17:36:39
---
Thread Title: Street Photography
Brandon Montgomery
Hello everyone, what your thoughts and preferences for lenses in street photography? I use a 24-70mm 2.8 GM Lens for my Sony A7riii. I have been looking to acquire a new lens to add to my camera. I've been looking at a 70-200mm or even a 70-350mm. Has anyone ever used a telephoto lens in street photography? I use a 70-300mm in my Nikon d3400 as part of trial to see how it would work if I got one for my Sony. &nbsp Posted: 10/06/2020 07:50:36
---
Thread Title: Street Photography Question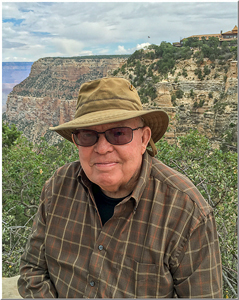 Chuck Carstensen
Brandon Montgomery found a YouTube video of street photography: Must you have people in the photograph to make it a Street Photo?
Chack this out:
https://www.youtube.com/watch?v=Fn3xh1F1Tf0
Hope it works. &nbsp
Posted: 08/22/2020 13:57:13
Marianne Barnhardt
I loved the You Tube. When I was thinking about a thread to start that was going to be my question. Do you need people? I think city streets tell their own story in so many ways. Especially now when you see signs and painted art that says so much more than finding one person to be in the photo. &nbsp Posted: 08/22/2020 17:53:25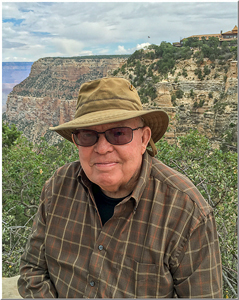 Chuck Carstensen
Also, spread the word that the link is published in HELPFUL LINKS, above.
Send me the links to publish. &nbsp Posted: 08/22/2020 18:22:42
Brandon Montgomery
I agree as the street and what it has can tell it own unique story. The amazing thing about street photography is the multiple avenues that can be taken with it. &nbsp Posted: 08/22/2020 22:09:42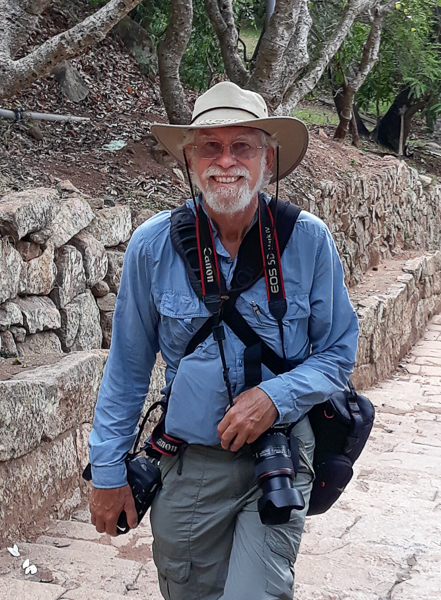 Geoff Shaw
Interesting video, but I am unsure why there is the premise that street photography requires people to be in the frame. I thought I'd research the issue and did a quick web search. Wikipedia says "...However, street photography does not need to exclusively feature people within the frame. It can also focus on traces left by humanity..."; Britanica says "Street photography, a genre of photography that records everyday life in a public place. ..." but includes as examples several photos that have no people.
https://photographylife.com/what-is-street-photography#do-street-photos-need-people
says "... I believe that street photographs do not need people, they do need the suggestion that someone was there." and
https://www.streethunters.net/blog/2013/09/19/what-is-street-photography-spyros-personal-definition/
says "The subject can even be absent of any people and can be that of object or environment where an object projects a human character or an environment is decidedly human" and "Since most of photography is Street Photography, isn't Street Photography then just Photography?"
https://www.jamesmaherphotography.com/street_photography/what-is-street-photography/
says "... a person does not have to be in a photo for it to be considered a street photograph...." and that was just the top few on the first page of the search, that addressed the question directly. I think the consensus of these sites is that you do not need a person in the image, though a human influence in the subject seems a consistent theme. Also, it seems that "Street" photography does not necessarily need a street.
&nbsp
Posted: 08/22/2020 18:26:05
Brandon Montgomery
I agree as well and I have always seen street photography as more than people. Most of my street photos don't involve people as I like to get street captures that show the city as opposed to people in the image. There is so much to the streets that could be captured as opposed to just people. &nbsp Posted: 08/22/2020 22:02:54
---
Thread Title: Bulletin Board Available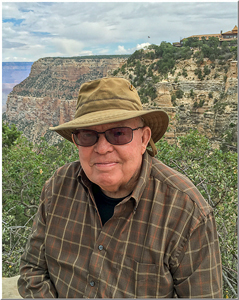 Chuck Carstensen
A reminder for all is we do have a bulletin board set up in our Digital Dialog Group. So far, no one has started a thread on the board. Our webmasteer has forwarded a link to Group 83 as a model to see how useful this feature is. Take a look.
http://psadigital.org/group83/bb.php
Anyone want to give this a start? Lets go for it. Here is a current message from our webmaster, Tom Pickering.
In addition, the threads are now in reverse order, with the newest threads at the top so it's now even easier to see what's new.
Because of the thread order change, it is extremely important that everyone use the black [Reply] button at the end of an individual comment when replying. If replies are not entered this way, it could get quite confusing as they will not nest within an existing thread, but create new threads instead and not make a lot of sense. PLEASE remind your members of this, which also applies to the discussions of each other's images. &nbsp
Posted: 07/25/2020 16:19:45
---
Please log in to post a comment