Member Bios
Group Admin
Ginny Salus
I shoot with a Canon T2I and a Canon SH 60 HX. The point and shoot is used for birding because I can no longer carry the 400 zoom for a three-hour bird walk.

Mainly I shoot birds, orchids, flowers, architecture and sculptures.

I joined PSA to improve my skills in photography.
---
---
---
Julie Pastor
I am a Hairdresser and salon owner and still work full time. I have been enjoying and learning photography for the last three years. I began my hobby, taking photos of my daughter during her volleyball games.

I do enjoy many aspects of photography, but my passion is in wildlife. My husband took me and my camera to a beautiful lake and we came up to an osprey in a nest. This was the beginning of my passion for wildlife photography. My goal is to make friends and improve my skills by learning in PSA.

I am a member of a local camera club in Lafayette La and have enjoyed and learned a great deal. The group is Lafayette Photographic Society.
---
---
---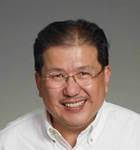 Frans Gunterus, QPSA
Frans Gunterus

I live in Indonesia. Photography is my everlasting interest since my childhood. Before the pandemic, my wife and I visited many countries in tour groups. That was my chance to explore my interest in photography. Unlike most photographers that have time to set tripods, filters and wait for good lighting and good moment. I just don't have that kind of luxury when following non-photography tours. I sometimes have to shoot from the moving bus.

So, I always used bracket exposure. Most likely with auto ISO. I normally provide enough space around my subjects for further cropping to get more suitable composition. The rest, I have to refine my image during post processing. I enjoy my time for post processing. It almost like visiting the place for the second time. Imagining the color, the lighting and the beauty of scene I visited.

I enjoyed being a member of PSA. Learn some of many available courses, Digital Dialogue and keep up with photography updates and engage with other photographers from different countries.

---
---
---
Dan McKenna
Looking forward to interacting with the group and improve my wildlife nature photography skills.

I am a retired consulting arborist and living on the Olympic Peninsula in Western WA. We have just moved here from CA and the abundance of wildlife and nature have afforded me the opportunity to start capturing wildlife along with landscapes. I have been an avid photographer over 50 yrs, and still work in a dark room for printing Platinum/Palladium prints as well as Gum Bichromate prints. I also print using a large format inkjet printer. I present my work at local shows and galleries. Despite having been a photographer for most of my life, the skills (both technical and compositional) for wildlife is something I wish to perfect and learn from my fellow group members. My software skills include Capture One, Photoshop and Lightroom. I am currently using mirrorless Sony FF cameras. Looking forward to interacting with the group.

---
---
---
David Heemsbergen
I enjoy practicing photography in several forms with the majority of my time spent capturing images of wildlife and nature. I look forward to sharing images for feedback that will help me improve "eye" and my technical skills. When not capturing wildlife images I can be found developing pollinator habitat, gardening and traveling.
---
---
---
Jack Twiggs
John D. ("Jack") Twiggs
It all began when I was about 10 years old and I received a very simple camera for Christmas. I started with family and vacation photos and about 15 years later I branched out to nature and macro photography with a little bit better camera. During all of this time I was still very casual about photography. Then I took a forensics photography training course in my employment and my passion for photography moved into a higher gear. About 20 or so years ago, I began to get even more serious about several lines of photography and haven't looked back since. After I retired, photography became my main passion. I joined PSA in 2015 and have been a member of several photo clubs in the various locations where we lived. I am currently a member of the PSA Central Florida Chapter and the Citrus Ridge Camera Club, and heretofore I have competed primarily in local and area club competitions. I have just now began entering various national and international salons in my quest for MPSA.




---
---
---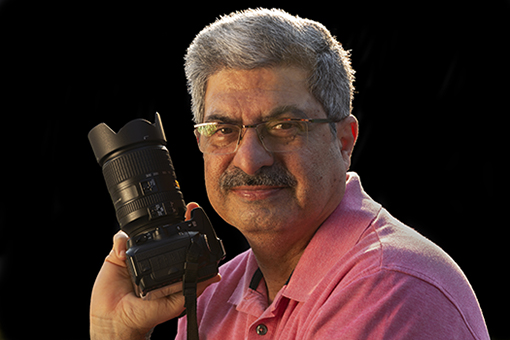 Hoshedar Cooper
Born in India but resident in Dubai, United Arab Emirates since 1992. Have always been interested in photography but have decided to spend some more time on this hobby as I approach retirement. Joined a local photography group to learn more. It has been quite a journey from film cameras to digital cameras. My first camera was an Asahi Pentax film camera which I still own. I have not decided to specialise in any particular genre but want to take all sorts of pictures which will give me some satisfaction and for my family and friends to enjoy. Joined PSA and this group recently and look forward to learning and improving my skills. Good to be here.