Member Bios
Group Admin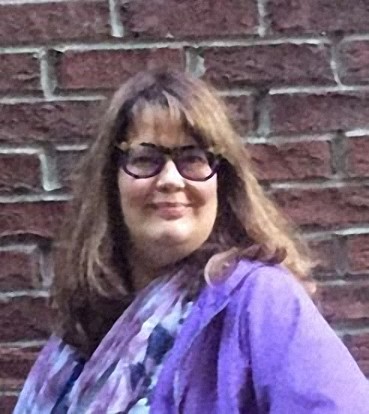 Lisa Cirincione
I am from Pittsburgh, PA, born and raised, and recently have relocated to State College, PA, with my husband. I've been into photography since high school and in college spent most of my free time in the darkroom. I still have a few of those film cameras in my collection. I tried my first digital camera in 1996, and now have a few more of those in my collection too.

In the past 10-15 years, I have tried to step up my photographic knowledge by taking classes, going on photo workshops and attending expos and conferences. I'm excited about learning from fellow photographers in the digital dialogue.

I travel for my job, so I am very lucky to be in a different place each week. I enjoy learning about the country and the world through my photographic adventures.

I am a member of the New Kensington Camera Club and the State College Photo Club. My instagram is lisac.photography.
---
---
---
Bob Patrick
Until 1985 I really didn't know the difference between a F Stop and a Bus Stop.

After a serious illness in 1983 I got interested in learning photography. By 85 I was ready for formal training. One class of basic instruction got me the confidence to hang out in Libraries, read the Photography section, and burn film. By 1989 I was using manual Nikon gear and have never looked back. Been through a fortune in medium and large format gear, which added little to my skill, but made for some nice enlargements in the chemical times. I keep a Hassy and Wista around for old times sake, hoping for the right art model, time and location to come together. There is an unfinished project I would like to complete.

Digital came about for me in 2003. Worked my way up to a D800E and have not needed anything better, yet.

Photoshop is still a struggle. Probably always will be. I have tinkered with Digital IR. That's another extensive field of study, if one wants to do it right.

Got the urge to get into drones in 2017, hoping the drone would help me with reconnaissance, locating a pioneer school house in the mountains. Nope. Too many trees broke up the controller signal.

Today, I hope to use the drone to supplement my landscape work; and maybe sell a few aerial shots to realtors who want them.

PSA has education available I could profit from if I ever learn how to learn. The comments and coaching from participants in two other DD groups help me develop. Looking for some of that luck in this group.
---
---
---
Lou McLove
I am currently involved with two local camera clubs. One, TOPICS Camera Club, is a long term member of PSA and competes regularly in PSA interclub competitions. I have had a long time interest in photography having started out with color slides ages ago. I began exploring with digital photography about 8 or 9 years ago with a 3.2 megapixel Panasonic Luminix and progressed from there. I enjoy all types of photography, especially nature and travel. I think photography is a lifelong learning experience and I hope to gain knowledge and insights from fellow PSA members, I also hope that I can provide constructive suggestions as well.
---
---
---
Don Stouder
Don is a life-long amateur photographer, getting his first camera at eight, and beginning to develop and print his own B&W photographs at eleven. Don began his journey into digital photography in the mid-nineties. He taught adult education digital photography related classes between 2000 and 2015. He has written three eBooks on Photoshop Elements. For several years Don has been a beta tester for Adobe Photoshop Elements, Premiere Elements, and Lightroom programs.