Member Bios
Bruce Benson
Name: Bruce Benson
Location: Tacoma, Washington
Age: 72
Occupation: Retired, 32 years elementary PE teacher Tacoma School District;
Owner/Director "Benson Soccer USA" international soccer tours and soccer camps. We took over 1000 young soccer players around the world to participate in tournaments and training camps. Countries visited, Sweden, Denmark, Norway, Germany, Italy, Spain, Austria, England, Russia, Thailand, Argentina, Brazil.

My interest in photography began around 2004 photographing my grandkids' soccer games and making posters for them. IN 2005 a visit to Bosque del Apache National Wildlife Refuge sparked my interest in wildlife and long lenses. My first entry into a PSA competion ,the NW International Exhibition of Photography resulted in a gold medal Best of Show image and I was hooked. I started studying Photoshop and used the internet to find the best locations for wildlife. My sports photography was providing some income selling posters to soccer players allowing me to purchase a 100-400 lens and a Canon 20D camera. Selling my beloved Mazda Miata sports car
provided the money to by a 400 2.8. My travels around the world provided the opportunity to photograph images for soccer tournaments in Sweden, Denmark Spain Uganda and England for use in their brouchures. In Sweden, I met the editor of Svenskdam Fotboll, a national magazine for female soccer.

I have been providing images and articles for him including covering the womens world cup in Vancouver.
---
---
---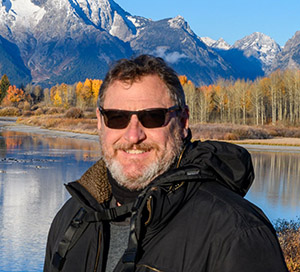 Randy Dykstra
Randy A. Dykstra first started taking photographs over 40 years ago in high school. He learned all about film, including working in a darkroom. His love for the outdoors and nature led him to becoming an avid backpacker, which gave him plenty of opportunities for landscape photography. He became a professional SCUBA diving instructor, which opened completely new worlds of nature photography. His passion for the natural world, wildlife and photography has been always growing ever since.

That lifelong hobby is now his vocation. As Randy retired (early) from his "day job" and now only concentrates on photography. He sells his images, teaches classes, leads group tours, writes articles and books, and also speaks to groups. Instead of the darkroom of his youth, he now spends days working with Lightroom and Photoshop. He uses his engineering discipline and knowledge to continually learn and adjust to the technical intricacies of photography, but also strives to evolve as an artist.

Randy says "I'm fortunate enough to be able to follow my passions, and along the way I get the privilege to share some of my knowledge and experiences with others" He is actively involved in giving back to the community, and has been a Vice-president of a local camera Club, and is the organizer of three large meetup groups and he helped moderates a large Facebook group.

You can see my work on: RADykstra Photography and RADykstra Photography and RADykstra Photography Facebook
---
---
---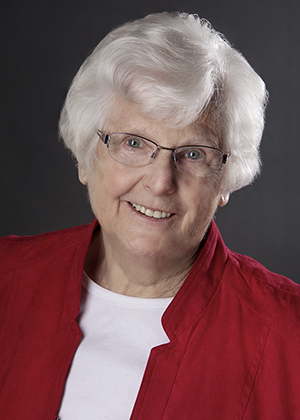 Mary Frost
I am a native of Western New York, having grown up and been educated in the Buffalo Public Schools. I went to Northwestern University and graduated with a degree in Music Education. I began teaching music in the public schools of Rochester, New York and Oakland, California but spent most of my career teaching elementary vocal music in the Ken-Ton School District.

I enjoyed photography as a hobby, in a rather casual way, for most of my adult life. After I turned 50, I became more adventurous and began scuba diving which led me to underwater photography, something I have enjoyed for 33 years. In June of 2013, I completed my 1,000th dive as a recreational diver.

During the past 13 years, I have turned my attention fully to digital photography. My images have been exhibited at the Buffalo Museum of Science, The Amherst Center for Senior Services, Hospice Life Transition Center, and The Campos Group. I have received recognition in competition. In 2009, I received the Kodak Award for Photographic Excellence from the Niagara Frontier Regional Camera Clubs. and in 2011 and 2013, I received the Dorothy Ralph Essay Trophy from the Science Museum Camera Club. In 2011, I received the E.Thomas Smith trophy in Nature Competition from the Science Museum Camera Club and had the color print of the year in the same year. I am currently past-president of the Science Museum Camera Club where I have made presentations on the techniques of digital photography. I have completed the Judging training provided by CAPA (Canadian Association of Photographic Arts). In recent years, I have judged competitions for many of the member clubs of the NFRCC (Niagara Frontier Regional Camera Clubs). I have presented workshops on Photoshop Techniques for the NFRCC Annual Convention. For several years, I have been teaching Photoshop Techniques, locally, on Saturday mornings when I am in town. Whenever possible, I present these techniques using Adobe Photoshop Elements to make them accessible to all digital photographers.

I am an instructor in photography for the Mountains and Plains Institute (within Road Scholar) at sites in Colorado. These are held at the Mountain Campus of Colorado State University and within Rocky Mountain National Park. I am also presenting workshops in digital photography at the Amherst Senior Center and other sites in Western New York.
---
---
---
Laura Kane
I discovered digital photography and a love of nature in December of 2019. Without this passion, I do not know how I would have gotten through these past 2 years of the pandemic. Photography and nature have literally saved my mental health.

I started off with a Nikon D3500 and utilized the kit lenses. I upgraded to a Sony A6600 in April of 2021 and acquired a 200-600mm lens in December 2022. As I am currently not working, I spend as much time as possible out taking pictures of local wildlife and anything else that I may find beautiful. There is much to learn and often feel like I am "behind" in where I'd like to be in terms of knowledge and skills. I have both Photoshop and Lightroom CC and am slowly learning to use both. I participate in a local camera club and a couple of Meetups, which have helped me to acquire new skills along the way.

You can see my work on Instagram @joyfulphotographybylbk. A website is in the works.
---
---
---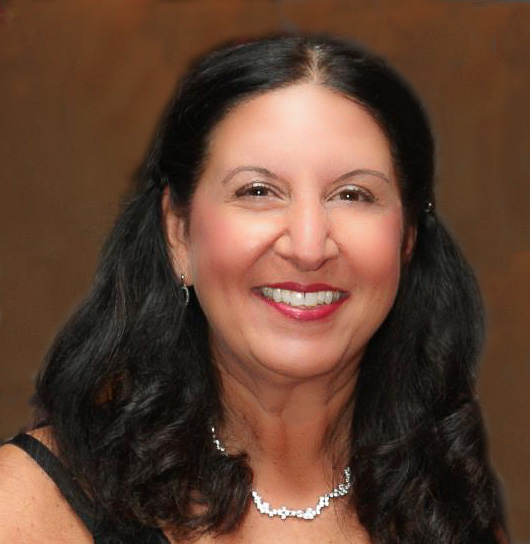 Marie Costanza
Having grown up in Rochester, New York, the home of Kodak, I was exposed to cameras throughout my life. During high school I had a love for photography, and at a very young age I began taking snapshots with my Kodak Instamatic camera. I took a photography course in high school, and over the years I have taken online courses and workshops. During my career as a high school English and Journalism teacher, I ran a community newspaper. During the journalism courses, I taught digital photography to my students in the early 1990s when digital cameras were emerging.

Since retiring from my career as an educator, I have continued to explore the world of photography by joining local, national and international photography organizations. My enthusiasm for photography has grown into a daily obsession. I bring my camera bag everywhere I go, and I am constantly looking for interesting subjects to photograph. My husband is a retired educator who is also an artist, so we frequently enjoy taking day trips where he paints, and I photograph. I find the majority of my subjects within nature, especially wildlife, seascapes and landscapes. Additionally, I enjoy creating still life photography.


You can see my work on: mariecostanzaphotos.com
---
---
---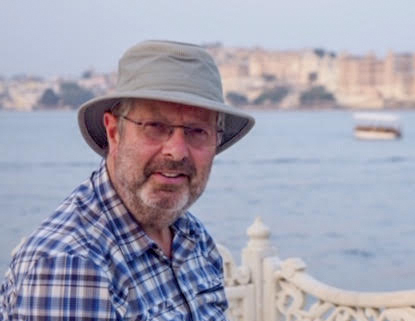 Adrian Binney, PPSA, LRPS
I am retired (64 as at 2018) and keen to devote more time to photography and traveling. My photography started 40 years ago with a home darkroom and like many, was kickstarted again with digital SLR's becoming affordable. I was a Canon man - 5 and 7 bodies, with many L series lenses, but sold the whole lot in 2015 due to weight issues. I now use an Olympus EM1X with many of their Pro series lenses and I don't regret the move! The quality of the glass is fabulous!

I have travelled to many USA National Parks (Yellowstone a firm favourite, especially in Winter) but now shoot very little landscapes. My wife and I love traveling - Africa, Asia and Costa Rica has been our focus over the last 4 years. We also love going to Zoos and bird reserves, so nature shots don't need to come from far-off locations.

I am Secretary and Committee Member of our Camera Club [Winchester, UK] and enjoy very much helping to run a large club - 200 members. I have learnt a lot from being surrounded by many good photographers (particularly in use of Lightroom and what makes a good competition image), but know I have much more to learn!

I gained LRPS in 2019 (the first Distinction level of UK's Royal Photographic Society) and PPSA in July 2021 through stars in Nature and Travel.
---
---
---
Group Admin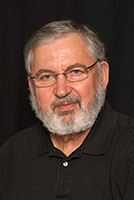 Isaac Vaisman M.D., FACRO
Isaac Vaisman, M .D.

I am a native of Caracas-Venezuela, born and raised there. I still am a semiretired physician (radiation oncologist) and a self educated photographer since the mid sixties. As a teenager I was the youngest member of the Foto Club Caracas. Winner of the first price in black and white prints in all three camera clubs of Venezuela, the same year. Did my own black and white processing and printing for many years, until I finished medical school and came to the US for postgraduate training in the 70's.

After a very long gap, started with digital photography in the early 2000's and more involved in the last decade. I am a "Nikonian" by conviction. Have participated in many competitions and received several awards.

I am/was a member of 3 local camera clubs in South Florida: Broward Camera Club, of which I was the President for four years, Pines West Camera Club and Coral Springs Camera Club. I am an active member in groups 04 (General),58,59 (Sports) and 72. I am the administrator of groups 58 (street Scenes) and 72 (Nature Plus). I am also a member of group 4 of the Travel Photography Division, and I serve as second vice-president on the board.