Member Bios
Group Admin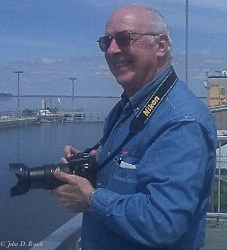 John Roach
I live in the Richmond, Virginia area since July 2017. Previously, I retired in 2010 from hospital administration and have never looked back. I am focused on my journey through retirement and my passion for photography and travel. I have a photography website and travel/retirement blog where I share my experiences, travels, and vision of the world and a little bit about photography from time to time. These new experiences come on the tail end of education in business and engineering, a US Navy career, followed by many years in construction & facility management both in commercial real estate and healthcare.

I am a member of local camera clubs and Organization, the Photographic Society of America, Nikonians.org, and Coalition of Photographic Arts. I use a Nikon P7000, A, Df, D500, D90 IR 590nm and Z6 as well as a Fuji X100, X-E1, X-T1, X-H1 and X-Pro2. I have learned many things about this great art and craft through membership at PSA and the other organizations as well as innumerable photography courses and workshops. My interests include landscape, seascape, architecture, floral, macro, and wildlife images with now a budding interest in street, infrared and black & white photography.

My blog includes information about the challenges of retirement, my travels, or even a short story enhanced with images related to my experiences. I exhibit from time to time large prints and occasionally make a sale, but always it is about learning and having fun captures images. Some of those images and a blog can be found at http://www.jdroachphotography.com.
---
---
---
Don York
I have been an avid photographer all of my life. I was Past President of St. Louis Camera Club and am currently Nature Chairman. I enjoy the outdoors for shooting landscapes, wildlife and especially MACRO of insects, flowers and other interesting things. Don's email is don@homeyork.net.
---
---
---
Jerry Funk
My retirement has given me time to devote to photography and my large retirement community has afforded me the opportunity to learn from highly qualified friends. The PSA community has become increasingly valuable to me too. I try to keep up with advancements in technology. In recent years DxO Photolab 4 has met my needs for removing digital noise from my thousands of high ISO images. The Google Pixel 4 has become my primary travel camera because I quickly learned its AI far surpasses what any human can do using the best editing software and loads of time. I expect to learn from constructive, even nit-picky critiques. You will not hurt my feelings. I will do my best to seriously evaluate every image I see and provide meaningful, helpful insights based on my knowledge and experience.
I take retirement seriously, have rejected advice to make serious sales efforts (Work!), and try to have fun. When I want to make a large print I still use a Nikon D810 camera, and primarily a Sigma Art 20mm or a Nikon 105 mm lens. My creative workflow starts and sometimes ends with Lightroom 6, but I also use a wide variety of plug ins for Photoshop and Lightroom. I highly value much of the Topaz Suite. I also use DxO Photolab, the original NIk Siver Efex 2 for monochrome, and occasionally pixel bender, which is only supported by CS5. I am fortunate to have visited most of the US National Parks and major art museums in the US and Europe. I live in close proximity to the Grand Canyon and near Yellowstone in the summer. My two favorite photographic locations for natural abstracts are Yellowstone NP and Antelope Canyon. I have visited each 6-8 times. Life has been good to me.
jafunk1941@yahoo.com


---
---
---
Stan Bormann, FPSA, MPSA
Stan Bormann, APSA, MPSA has had an interest in photography since a 9th grade photography class when he created a contact print darkroom in his mother's fruit cellar. This interest laid in the background until he acquired his first digital camera for Christmas in 2002. He has been the founding president of two photo clubs in Arizona, Grand Photos and West Valley Photo. He has also been the president of the Arizona Camera Club Council, ACCC and is now VP of the PSA Arizona Chapter. PSA positions have included Chair of the Pictorial Print Division and Conference VP. He currently has the PSA position of Director, Member Services, which resulted in him receiving the Fallon award in 2019. He is also the current chair of the Arizona Print Circuit. He has over 2,000 acceptances in international exhibitions. He has been an active digital photographer and PSA member since 2003. He is an active international traveler having visited 49 states, all Canadian provinces but one, and about 70 countries. The 7th continent was on the agenda in 2016 but the ship broke down. He has particular interest in architecture and creating conversions to monochrome and has been a speaker at the PSA conference on monochrome.
His current email address is snbormann@gmail.com

---
---
---
Helen Sweet
Originally from Green Bay, Wisconsin, I now live in the San Francisco Bay Area. In the 1980s, I began photographing and took classes and we built our own B&W darkroom.

I bought my first digital camera in 2010 for a trip to Costa Rica then joined the Contra Costa Camera Club b/c they were said to have field trips, but didn't. So I began those as well as monthly education nights which I still organize. I have been president of the club as well as secretary and vice president of our sixteen club council and on the board of our local PSA Chapter.

For the sake of my back, I now use a Sony 6300. At the moment, my favorite subjects are abstracts and architecture During the course of COVID 19 we are canceling trips to architectural meccas: Chicago, NYC and Barcelona. But I still have San Francisco!
---
---
---
Stuart Ord
I am a 66-yr-old semi-retired chemical engineer, in which I specialise in technical safety studies of chemical factories. I live in Cheshire in the north west of England. Cheshire is a nice place, but I prefer my native Yorkshire for its variety and scenery.

I have been a photographer of sorts for a long time. I was loaned a camera by my Aunt when I was about 12. It was a little Voigtlander. I was hooked and started reading everything, and saved all my money until I was able to buy a Zenit 3M SLR when I was 14. I got a Saturday job in a camera shop when I was 16 to get a 2x tele converter, extension tubes and a Weston Master V. I took mainly colour slides and monochrome.

At Leeds University aged 20, I became the Chairman of the Photographic Society, and equipped our darkroom with a simple colour enlarger. Results were disappointing though due to the simple equipment. My wife bought me a Krokus enlarger and I had a mono and slide darkroom in our loft.

I went through various SLRs and lenses, the best being a Pentax MX with a motor drive and an early Tamron zoom, but by my 40s I got fed up with carting around a heavy case. Most of that time I was only doing record photography. Interest dwindled and I sold up in my early 40s.

I started to get interested again in my mid-50s as digital cameras became practicable. After a Canon compact I had a couple of bridge cameras, but dissatisfaction with their capability led me to getting my first DSLR, a Lumix G3, micro 4/3 as I was wary of the weight of DSLRs. After a couple of years I had outgrown the G3 and bought an Olympus OM-D EM5ii, which is light and very capable. That has now been relegated to the role of "take it everywhere camera", equipped with an Olympus 14-150mm lens. The new EM1ii became too tempting a year ago and so I bought one. It is a distinct step up from the 5ii in terms of shutter speed and focussing ability. I love its macro stack feature too.

I have a wide selection of Olympus and Panasonic lenses. And a Weston Euro Master! I keep adapting my lenses as Olympus bring out new ones where they seem to fit my aims of light weight, versatility and image quality.

I've joined two local camera clubs, in Wrexham and Whitchurch. I am mainly retired now, but am busier than ever with lots of hobbies. Photography has become the number one in terms of time happily consumed.

I can not specialise in any one branch of photography, they are all so interesting! But macro and monochrome do have a special interest to me. I use Serif Affinity Photo for most photo editing, but I have NIK Silver Efex 2 and Franzis Silver Projects for mono conversions as well. Comparing these on any image is quite interesting. I am a strong believer in a book I read in my teens which said something like, "If colour is important to your image, use colour; otherwise use monochrome". I think it is also true that mono should enhance a mono image, so strong form and/or texture are needed. Due to my darkroom days, I like monos to have all shades of grey from 0 to 255, but that is easier said than done.

---
---
---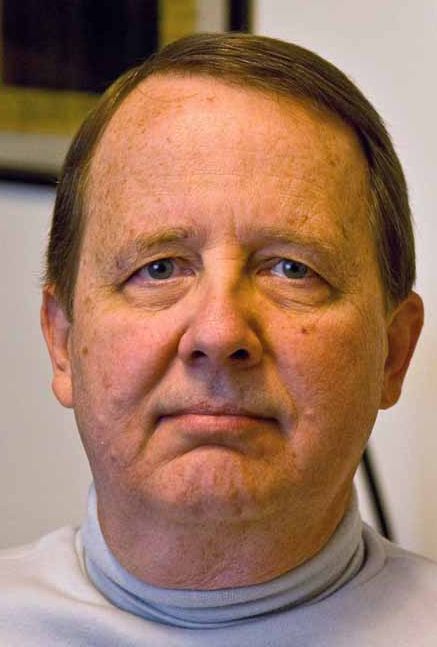 Jerry Snyder
I'm an amateur photographer who has been making images for 35 years. I live in Audubon, Pennsylvania. As a civil engineer I took photographs of engineering failures and used them to help tell a story. Gradually, photography became a hobby and more recently grew more serious after I joined two camera clubs, entered competitions and went on regular shootouts with other photographers. I tend to photograph images of shapes, patterns, textures, and colors. It is the graphical elements in a scene that catch my attention, whether landscape, nature, or urban scenes. I'm an avid reader of photography books, most of which focus on the ability to see. In my latest effort to improve my ability to see I am taking drawing lessons.