Group 64 Bulletin Board
---
6 threads - 22 total comments
This page is dedicated to discussions about our theme (Monochrome) that are outside the scope of our monthly images.
---
---
Thread Title: Open All Your Senses for the Process of Visualization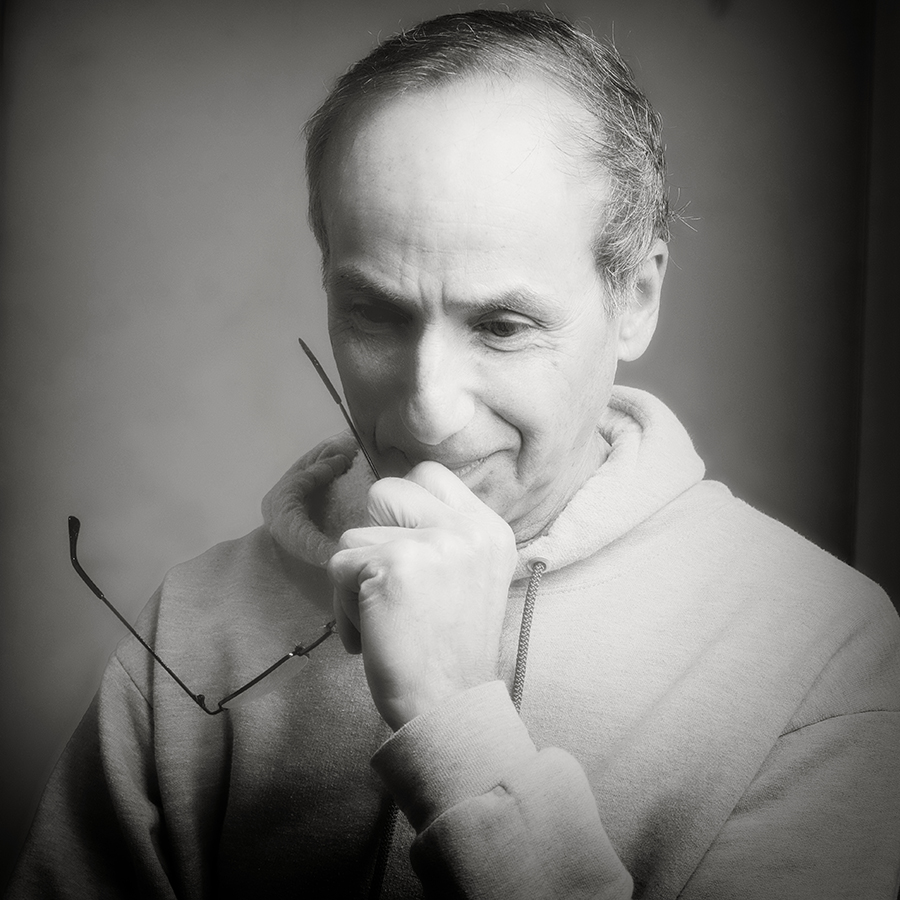 Lance Lewin
As a child between the ages of 10 through 13, I moved from Brooklyn NY to the forest covered landscape of Springfield, PA, where I immediately found hiking to be an experience that opened all his senses: the aroma's from a variety of plants, flowers and especially the strong Earthy scents from fallen and dried leaves of fall, opened my eyes - I learned to become one with my immediate environment. I still fall into this trance each time I hikes or rides my mountain bike, regardless if I am local or enjoying a sojourn to landscapes far away.
Through the process of "Visualization", we learn to see what others often miss in their hurried pace: creeping along the forest floor or climbing tree limbs to explore often hidden spaces. Peering through bushes, thick grass and exploring behind rocks, or the crevasse of tree-bark and moss to examine the intricacies and interactions between light, shadow and texture. Alternatively, take a step back to encompass a wider view to capture a grand-scape perspective: together these different views bring to print, a swatch of the normally hidden beauty, mystery and foremost, reality, that surround our space. I look forward to your feedback and common experiences.
Lance A. Lewin
PSA BW Photography Mentor
visualizingart.com
&nbsp
Posted: 04/03/2021 14:37:00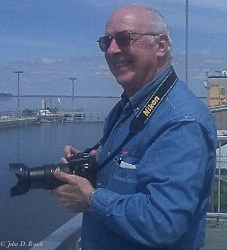 John Roach
Pre-visualization helps to see the tonal range of light to dark and to appreciate how they relate to one another to give us a dynamic scene no matter how broad or intimate it might be. That is one of the reasons I like very much to photograph using the picture control film simulations such as those offered in my Nikon or Fuji cameras. By setting the camera to various monochrome settings along with using my evolving pre-visualization skill of what the end-results will be to then capture the light. Often that is all I need to see delightful results. I get excited with the out of the camera monochrome jpeg often. It also can be a good reference point for adjusting a RAW image in the manner that meets my objective such as various post processing options one can get with Nik or ON1 or other software that can simulate various film effects, dynamic range variations, contract, etc.. &nbsp Posted: 04/05/2021 09:28:21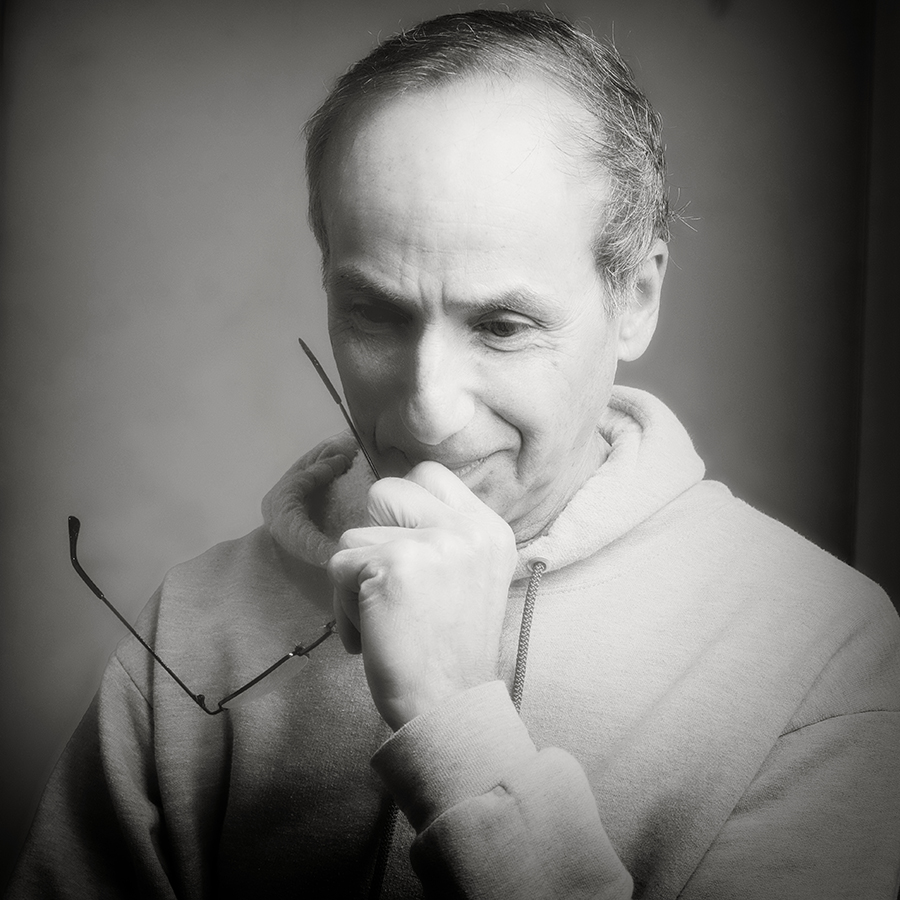 Lance Lewin
Thank you for your comments, John. Yes, pre-visualization is another user process that deals more precisely with the scope of dynamics related to in-camera and planning the final version. This of course comes after finding Art in Nature through a process that allows the user to connect with his or her environment. We even see this wisdom in the words by 16th Century painter, Albrecht Durer , as he was commenting on his lesser known Nature Watercolors..."Art is hidden in nature...and, that he who can tear her out of it, owns her". &nbsp Posted: 04/27/2021 19:25:21
---
Thread Title: Blake Rudis on B&W Processing
Tom Pickering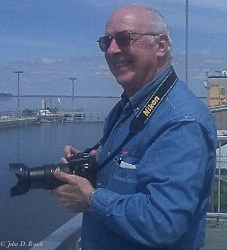 John Roach
Some beneficial information including the science of color and how it works for those using Photoshop for B&W Conversion. I don't agree with Blake's submission of composition regarding an image, but know that he is focusing on the tonal effects one creates in a Monochrome image. Of course, he is in the business of selling his presets and actions. Good for him and it certainly is educational for all who want a better understanding. &nbsp Posted: 01/10/2021 10:56:32
Stuart Ord
I agree with John; saying that composition is always way subservient to colour is a bit naive and indicative of his commercial interests I think. But his demonstration of how mono tones come out using various conversion procedures using his colour wheels and subject I though was very interesting. His result on the church interior is a matter of taste, but I can't say I was wild about it. Regardless, his process has good lessons for us, I think. Thanks for the link, Tom. &nbsp Posted: 01/11/2021 04:35:54
---
Thread Title: Pixel 4 Phones
Stuart Ord
I was struggling at first to see how to create a new post here, but you just start typing in the input box at the bottom of the page without having clicked a "Reply" button first.

So this is in response to Jerry's comments about the Pixel 4 phones rather than put it in the discussion about his October picture.
--------------------------------------------------

The 4a 5G offer has ended. Sad, I fancied an excuse to get the new Bose headphones! But actually a red herring I now have found. The 4a in either version doesn't have the tele lens. Here's what I found (ignoring the selfie / video call front cameras) on a web site giving phone specifications -

4a XL -
Camera 1 - 12.2 MP, f/1.7, 27mm (wide), 1/2.55", 1.4 ½½m, dual pixel PDAF, OIS
Camera 2 -16 MP, f/2.4, 50mm (telephoto), 1/3.6", 1.0 ½½m, PDAF, OIS, 2x optical zoom

4a
Single camera, 12.2 MP, f/1.7, 27mm (wide), 1/2.55", 1.4 ½½m, dual pixel PDAF, OIS

4a 5G
Camera 1, 12.2 MP, f/1.7, 27mm (wide), 1/2.55", 1.4 ½½m, dual pixel PDAF, OIS
Camera 2 16 MP, f/2.2, 107˚ (ultrawide), 1.0 ½½m

So the 4a only has a single camera the same as the wide one in the XL, and the 4a 5G has 2 cameras but a wide and an ultrawide rather than the wide and tele on your XL. Pity, they are pandering to a different market with the 4a, not to true photographers I think.

I might see a bargain on ebay! &nbsp Posted: 10/25/2020 05:15:31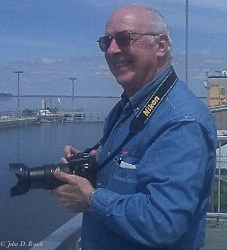 John Roach
Thanks for sharing the information, is there monochrome theme related information in what you post? If so, please clarify. If not, Stuart, I think it might better be placed in the discussion with the picture you are discussing. Otherwise it can be confusing to folks tracking monochrome themes in our Study Group. The Bulletin Board is only dedicated to Monochrome themes. &nbsp Posted: 10/25/2020 09:18:17
Stuart Ord
Hmm, OK, I see your point. It doesn't have a mono theme per se, it just rose from a mono theme and I felt it was better removed from the discussion about Jerry's photo. But it doesn't fit here either in that case. Seems a shame to rule out such discussions, but we could we share email addresses and do it privately. Clearly we don't want discussions completely removed from photography, but if you prefer I'll keep "off theme" comments short and in the main group page. &nbsp Posted: 10/25/2020 16:45:13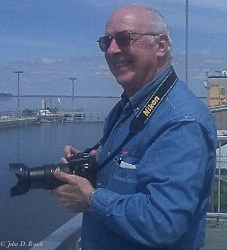 John Roach
I suppose, other discussion topics can exist here, I just feel like we need to be clear about them. My inclination is to keep it simple and applicable to the theme of our group. It fits in the image discussion of the image you mentioned just fine. Based on the Header for our Bulletin Board ("This page is dedicated to discussions about our theme (Monochrome) that are outside the scope of our monthly images"), my thought is that if it isn't directly related to the Monochrome themes of our Study Group, other visitors to our page and perhaps even our own study group members, might not understand how something relates specifically to the themes of our group. If you want an email for one within our group, I will send it to you, after I get their permission. BTW, I am open to considering this further...I will send a note to our group in the near feature to see what others think. &nbsp Posted: 10/25/2020 16:59:16
Stuart Ord
OK, thanks. &nbsp Posted: 10/25/2020 17:09:52
---
Thread Title: Black and White Photography: Interpretation of the Whole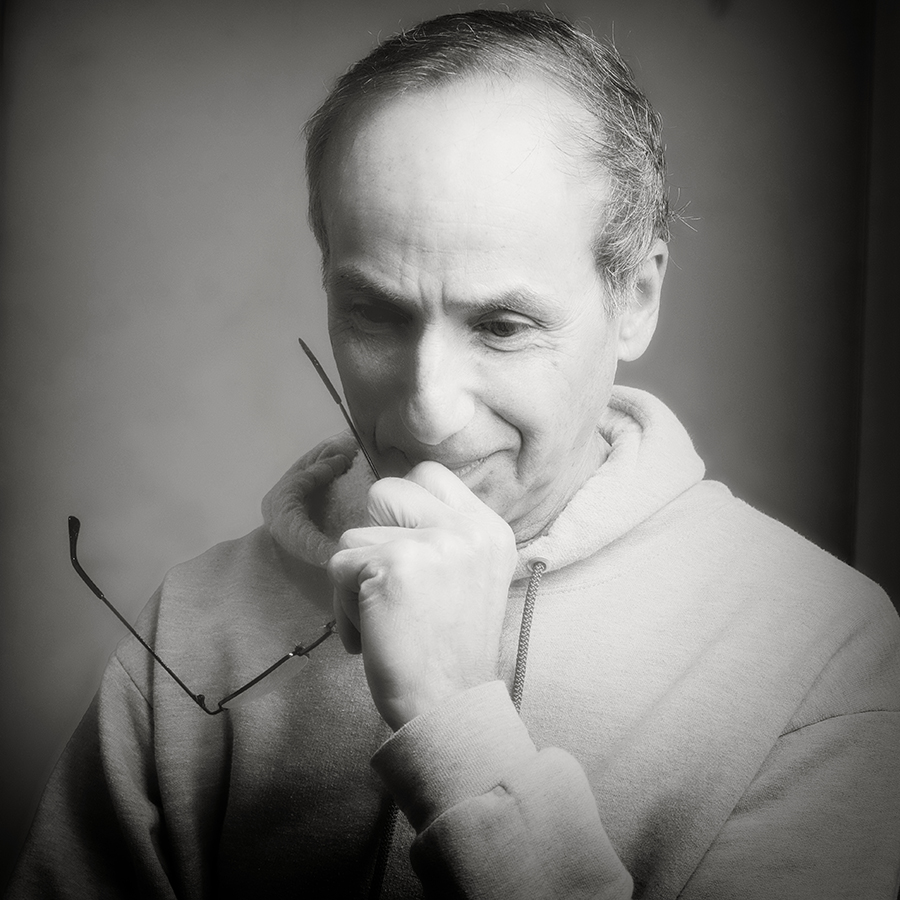 Lance Lewin
A few words beyond the popular definitions of Monochrome and Black and White Photography (BW): here I speak a few words on the philosophy of BW photography and its place within the Fine Arts. (This piece is also posted in Group 83-Mono that I administrate.)
When we view the world around us our eyes and mind work together in a process that is quick and efficient at first, we spend little time discerning between individual objects (including both light and shadow, color and texture) when deciding…" oh, what a beautiful scene or view or architectural skyline" …we simply 'take in the whole'…and immediately interpret what we are viewing is something of immense interest. The BW photograph, and as important or relevant in this discussion, black and white Cinema, allow our senses to work in a similar fashion: upon viewing these BW images (or videos) we very quickly digest the content and form an interpretation. We are not transfixed on color objects and/or artifacts that can interfere with the normal eye and mind collaboration we rely on in everyday life.
Successful photographs are ones that can reveal its Gestalt; where interpretation of the whole is more expressive (interesting or seems to "prick" the viewer, as Roland Barthes so eloquently coined in 1980) than the artworks individual details. Many BW interpretations help reveal a subject more completely, maybe even more emotionally then its multi-color alternatives.
Nowadays, (as a consequence of the Digital Photography revolution) everything captured is rendered first as a color image - this initial color rendering is unique in its influential slant: we are dictated to interpret the color image first - even edit the color image in post-production before converting it to a black and white photograph. This process is much different from shooting a roll of BW film where the photographer is never introduced to color, as such, their interpretation is purer, (or unbiased) towards the BW print upon development. (We see this conflict in every PSA Mono critique group: …" does everyone like the color or my BW version better?").
Alternatively, the (Film) photographer who chooses and wants to capture subjects as a black and white rendering does so without questioning or engaging the scene in color: their choosing a color version over capturing a BW one is not part of the equation or conversation. In my opinion, today's digital photographer needs to disconnect from the color original as soon as the BW version has been created, in an attempt to practice a purer engagement with the BW rendering. Thank you, everyone!
Photographer Lance A. Lewin (Admin for Group 87 General and 83 Mono)
Visualizingart.com
&nbsp
Posted: 10/24/2020 16:19:22
Jerry Funk
I agree.
I have found with practice to identify subjects that are inherently best rendered as monochromes. In my opinion these generally have strong graphic qualities that far outweigh the color qualities. Nevertheless, I have found that some viewers prefer the color versions. It's all very personal. &nbsp Posted: 10/24/2020 18:54:14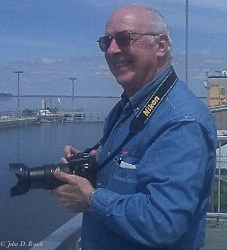 John Roach
With digital cameras, it is a good black and white jpeg only to practice seeing on black and white to help avoid the influence of color during the self education process and sometimes for the pure joy of learning how to see that way. &nbsp Posted: 10/24/2020 21:12:43
Stuart Ord
That's interesting, Lance. I recall in my earlier years of photography, about 50 years ago, I did mainly mono due to cost considerations. I bought a "pan viewing filter", which was a deep purple piece of glass about 2" square, which aimed to help you "see" in mono.

(For anyone younger reading this, "pan" here is short for "panchromatic" ie film which responded to the whole visible spectrum, as distinct from "orthochromatic" film which did not respond to the red end of the visible spectrum and so reds came out black).

Anyway, it was a crude tool, but it helped and I used it. Alas I must have sold it when my first phase of photography (pre digital) ended about 20 years ago.

However now we have digital cameras with a mono setting! I can't speak for all cameras, but suspect they will be similar to my Olympus ones. I usually take RAW only, but if I set it to take RAW and jpg, setting mono in the main menu (Shooting menu 1 / Picture mode if you are an Olly user), then it saves a JPG as mono, and also a RAW file. The latter is seen in mono on the camera screen (ie in replay mode) because the EXIF has had that preference stored in it, but the RAW file itself is unaltered of course. So you get the best of all worlds - the viewfinder is in mono, the jpg is in mono, the RAW tries to look like it's mono (and even my various photo viewers show the RAW in mono). But if I open the RAW file in Affinity (and I guess other image processors) it comes up in full colour, it has not been altered. So I have the option of taking the camera's mono JPG or to process my own mono via the RAW file. Plus visualisation of the scene in mono, as recommended! I have one of my user presets set up on my cameras for mono to take advantage of this.

IN comparison, the OM1ii has two mono modes in the ART filter collection (grainy film 1 and 2) but this only saves as jpgs with this filter applied, so I don't use it. &nbsp Posted: 10/25/2020 04:01:26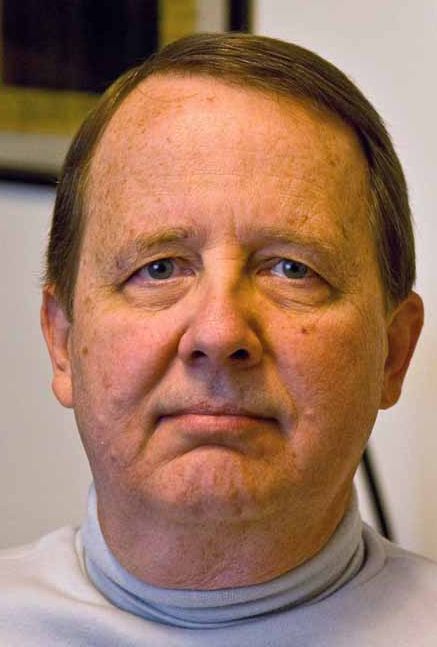 Jerry Snyder
I see the occasional post of the original images along with the processed monochrome image to be instructive. I believe it can aid in the process of learning to see in black and white. Some times I prefer the monochrome image and other times I conclude that the image is not well-suited to a monochrome treatment. The exploration of why an image appears better suited to color or monochrome is the instructive part. I would not discourage our members from including the original images for comparison when there is a point to be made. It can also be helpful to appreciate the editing work that was done to create the monochrome image. &nbsp Posted: 10/25/2020 20:37:12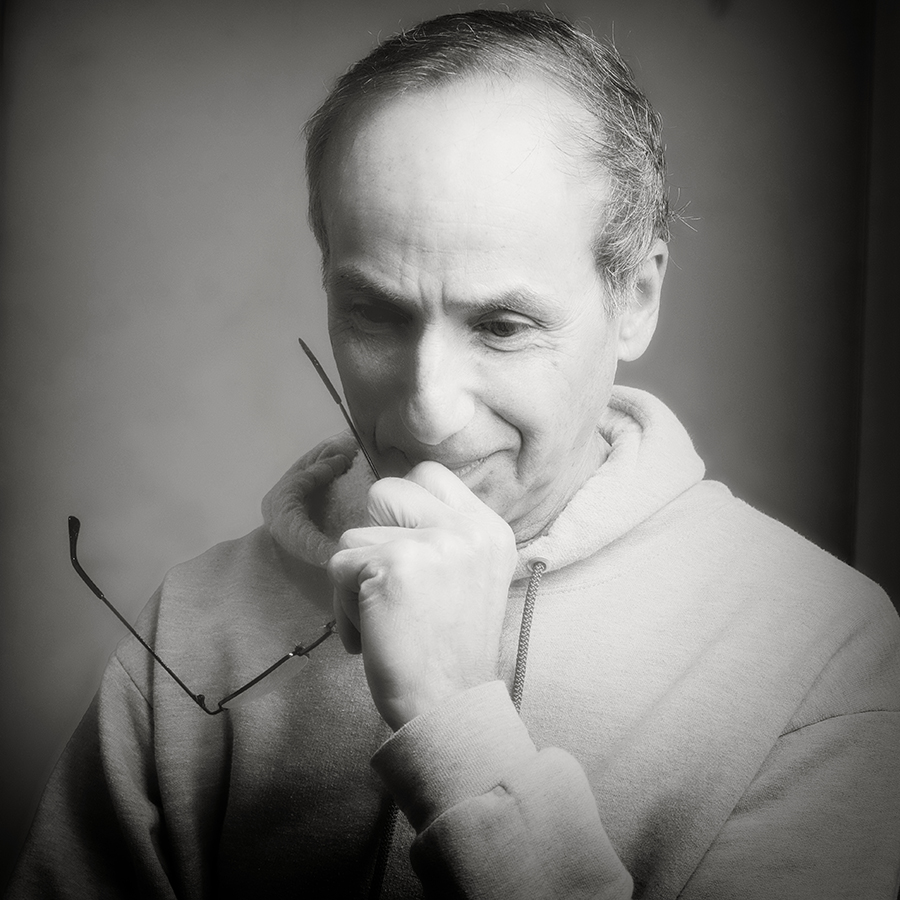 Lance Lewin
Hi Jerry and thank you for this feedback.

Indeed, the color original is perfect for instructional purposes related to converting color to BW.

As it relates to "learning" to see in BW, I still feel is not necessarily a "skill set" one needs to be worried or become anxious to learn: again, and referencing what I stated previously, we first need to learn the process of Visualization, that is to learn to search and see engaging subjects/scenes.

Through the progress of capturing great compositions the photographer will easily learn what to "expect" in a BW rendering when hiking up to a scene.

In post-production there are a wide array of tools that aid in the transformation and "creativity" form Color to Black & White for the artist, much like some of the tools/techniques used in the dark room, including mild to extreme Dodge & Burning, for just one example.

&nbsp Posted: 10/26/2020 09:06:14
---
Thread Title: What is Monochrome Photography?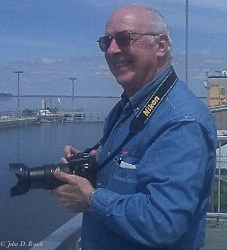 John Roach
Thread Title: What is considered monochrome photography?
Stuart Ord
Interesting stuff, John. I hadn't really considered this style to be monochrome, as I tend see mono and "black and white" as synonymous due to my darkroom background I suppose. As this shows, they are not! So I suppose I can rationalise, black and white is black through shades of grey to white, whereas monochrome can be black through shades of red (or any other colour) to white.
I've been experimenting in Affinity, it's quite easy to do. So next month, I'll post one!
&nbsp Posted: 09/09/2020 01:43:07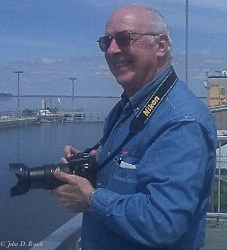 John Roach
Cool...we will look forward to that. I have done various sepia and cyan colors for effect, but not often. I will think about images that might lend themselves to this type of presentation, too. &nbsp Posted: 09/09/2020 09:06:35
Stuart Ord
Drat, I forgot for October. Must try harder for November! &nbsp Posted: 10/25/2020 04:58:20
---
Thread Title: Monochrome Creation with On1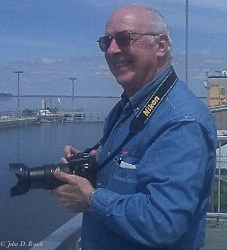 John Roach
---
Please log in to post a comment