Mark Braun
---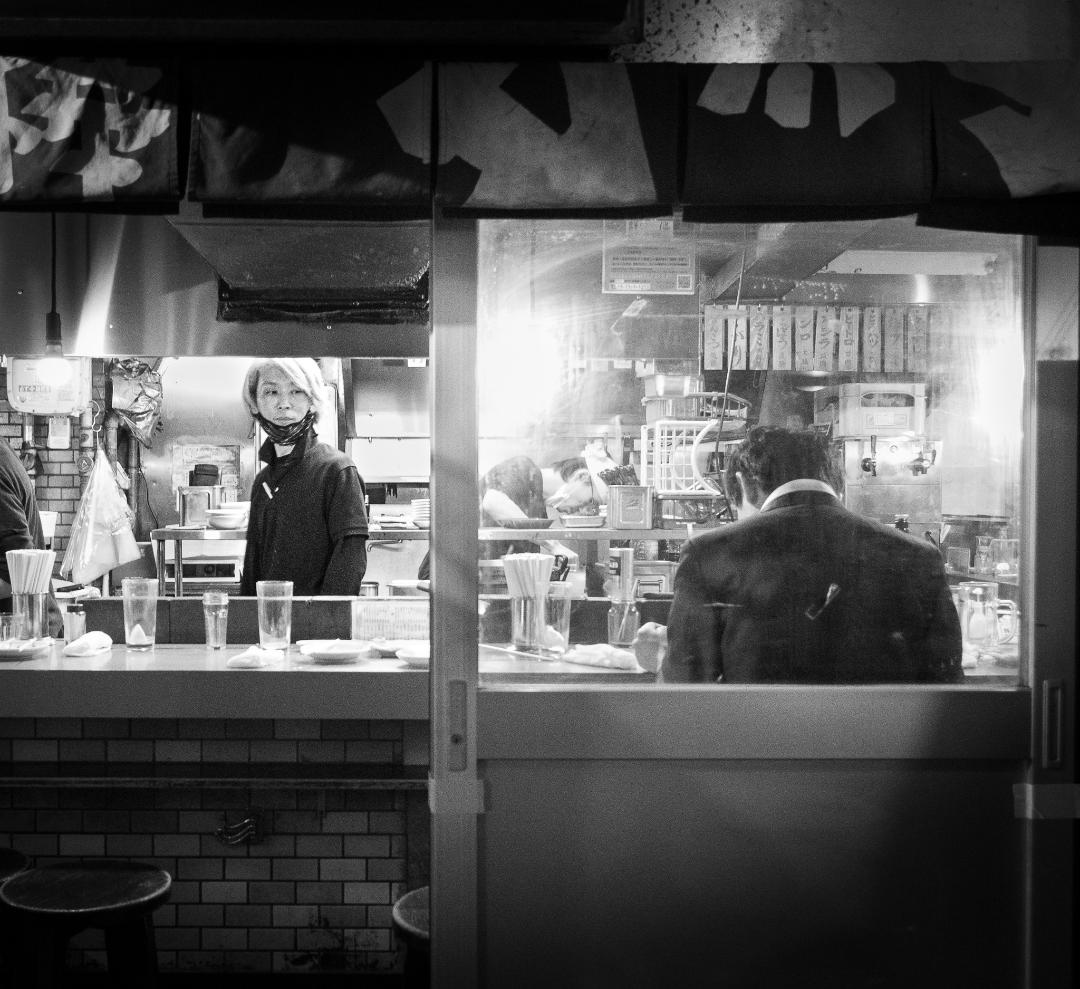 September 2023 - Dining Alone
Original
About the Image(s)
This was from a series of candid shots I took during a night photography class in Tokyo this past April. We did light trails and ghosting images then wandered into this famous alley lined with little bars/ restaurants on both sides near Shibuya Crossing. I was shooting handheld with the ISO on auto and using aperture priority. ISO for this was 6400, F4.0 and 1/60 second.

I did all post processing in Lightroom which included converting to monochrome, adjusting the perspective, a radial gradient and slight exposure adjustment. Looking at it now, I might take it into Topaz AI to smooth out some of the grain.

---
11 comments posted
---
---
---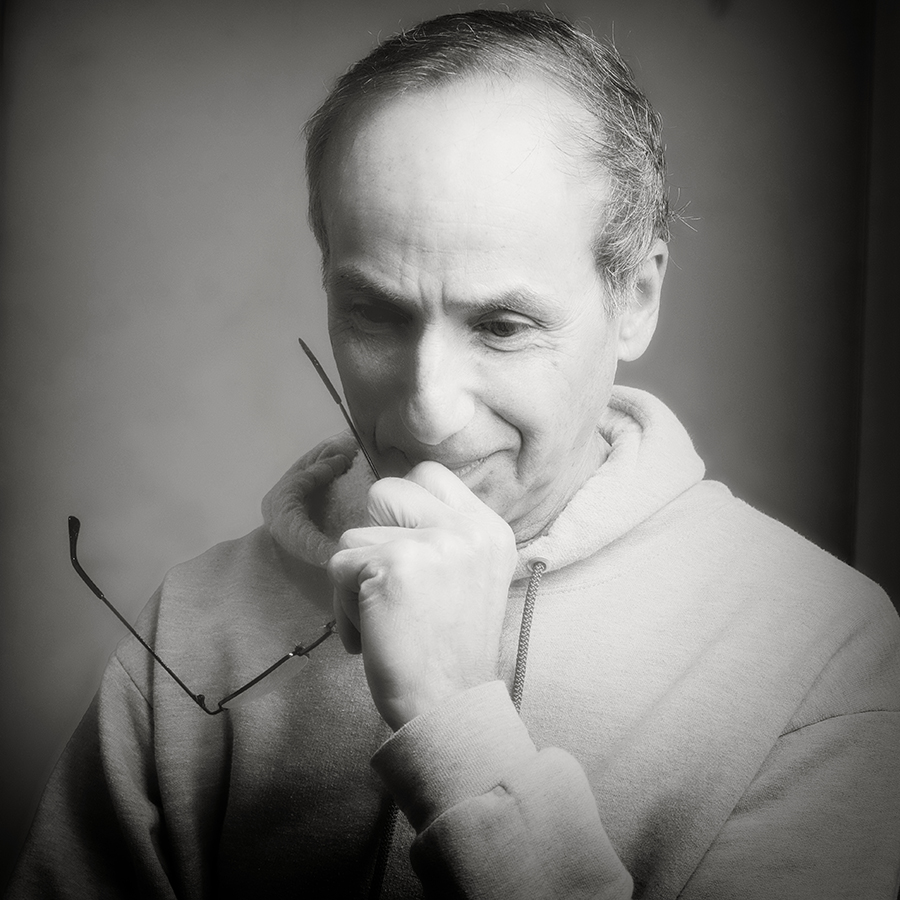 Lance Lewin

(Groups 83 & 87)
Hello, Mark!
I love scenes like this ... capturing local vernacular is can often reveal a locations character, and you have done this here, however I have some ideas for you to contemplate ....
"Points to Ponder"
The Original color frame reveals much more of the character I speak of ... your cropping close is something I see often and alternatively, perhaps a slight crop using 8x10 ration would serve this narrative more generously.
In a composition like this one, we are not just trying to contemplate the individual, as much as we trying to frame both the individual/s and their surrounding environment; thus presenting us a deeper reference to their immediate location/situation.
My 8x10 crop (or you can custom crop, as well) allows more artifacts that define a sense of place and characterization: 1. I kept the above stickers, and 2. the cook to far left. 3. Allowing a bit more door-frame in the composition also helps define "place" and character.
Of course, the Featured image is also well composed, but if you already have captured these other details, well, using them may very well elevate spectator "appreciation".
(Please, if you have not already, read my article on this discussion in the PSA March Issue - if you scroll down the link is on the Bulletin Board).
Lance A. Lewin
PSA Global B&W Photography Mentor
PSA South Atlantic Area Membership Director
lance.visualizingart@gmail.com
&nbsp
Posted: 09/01/2023 14:36:00
Mark Braun
Lance, thank you for your insights. I'll go back and play a bit to see where I end up. Mark &nbsp Posted: 09/01/2023 16:03:32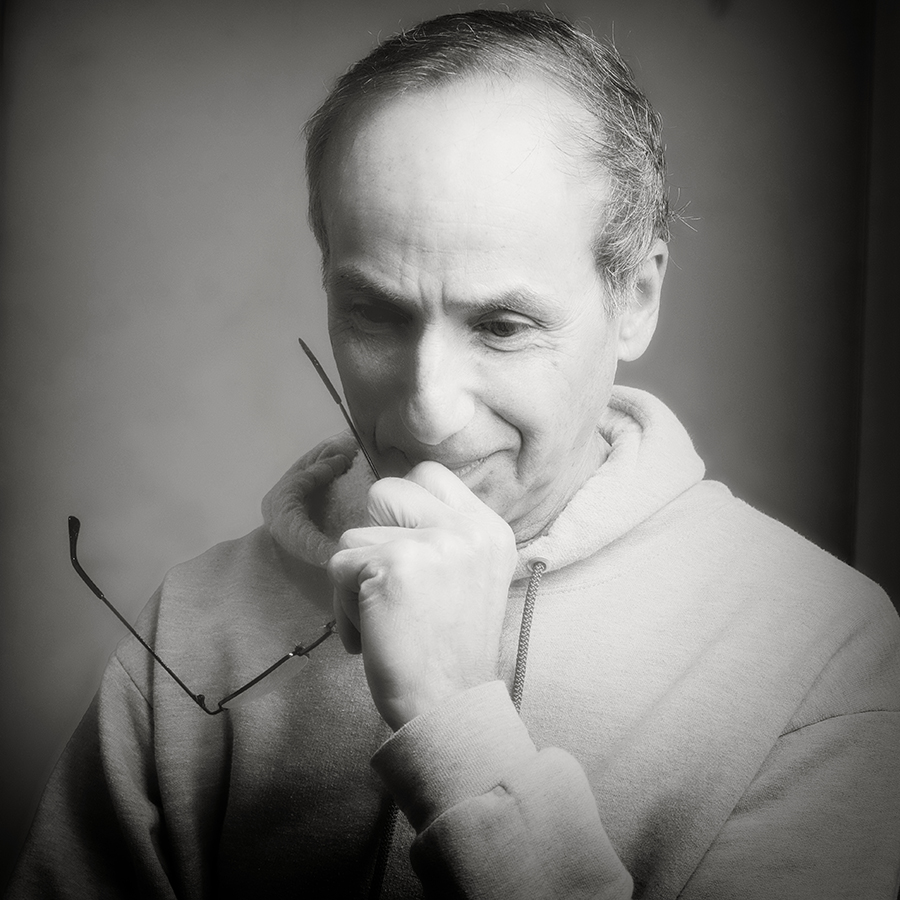 Lance Lewin

(Groups 83 & 87)
"Points to Ponder"

....one more item, Mark .... in fact, the slight noise (or grain) makes the composition feel more organic, real. I often shoot on a high ISO setting on purpose to induce noise-grain in an attempt to bring the aesthetics of film to the digital realm.

I look forward to seeing similar work from you in the future. &nbsp Posted: 09/02/2023 04:36:56
Mark Braun
Good point re grain. I did run it though Topaz photo ai but may resist using that version to retain the feel you mention.

Have a great weekend. Mark
&nbsp Posted: 09/02/2023 09:58:37
---
---
---
Emil Davidzuk
Mark,
I like your shot very much. It tells a story that is universal about night life.
I offer a thought about the glare in the window of the diner. I created an object and reduced the highlights and added dehaze (-24 and 40) and to keep things balanced i modified the left window highlights and Dehaze (-20 and 20)
Regards
Emil
&nbsp
Posted: 09/05/2023 12:13:15
---
---
---
Bunny Laden
Hi Mark,
I love this street scene. To me, it is about the interaction, or lack of interaction, between the chef and the lone customer. I'll be staying at Shibuya crossing in October, so I am excited to see scenes like this!
Both Lance and Emil have provided some good suggestions. For my eye, I would like to see less glare and have the two figures be brought out a bit more. Another way to approach both the glare and dirt on the window is to use frequency separation 2.0 (Earth Oliver's technique). I took only a few minutes on this. If were doing this on my photo, I'd start with raw and take about 20 minutes. &nbsp
Posted: 09/07/2023 12:34:37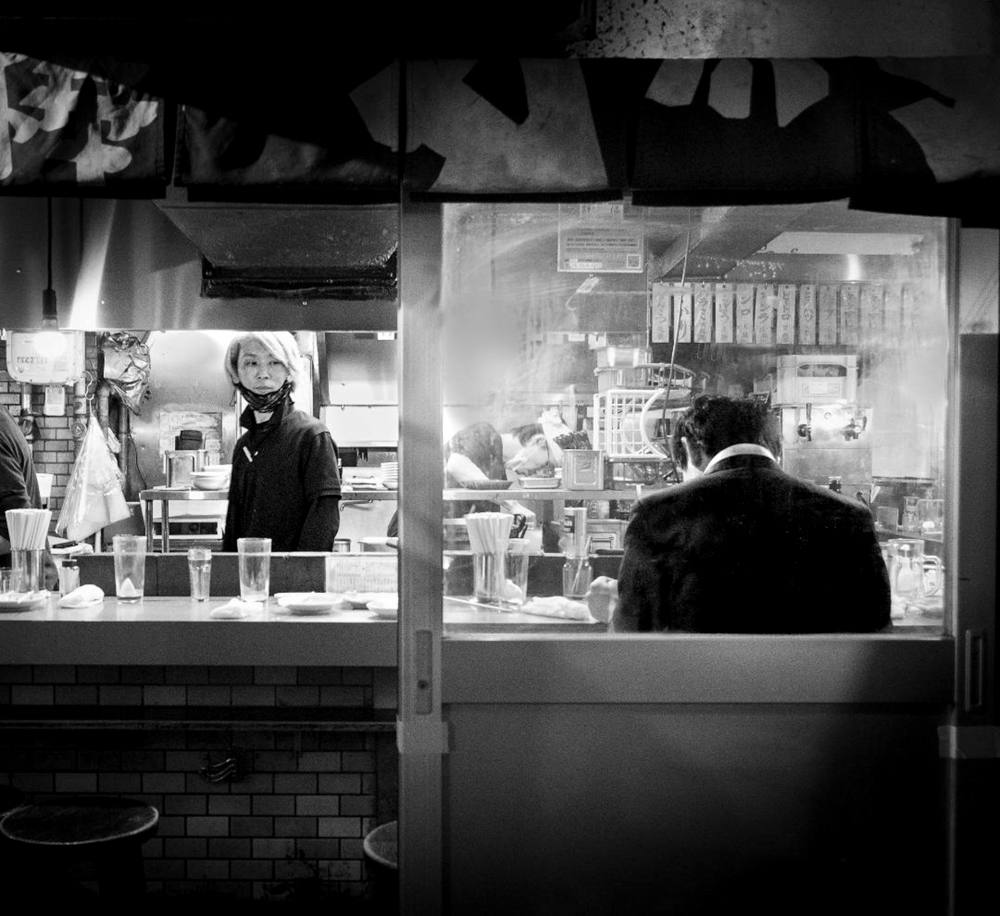 ---
---
---
Oliver Morton
Mark, a wonderful street scene and well captured. I've read through the helpful suggestions. There are some excellent ones. Bunny's version if the image appeals most to me. By darkening the chef and customer, she has really made them stand out. One thing you might consider would be to crop a bit off the top of your image. I find the detail, especially the light areas on the top left to be a bit distracting.

&nbsp Posted: 09/07/2023 12:43:42
---
---
---
Mark Braun
Wow, thank you all. If I can implement all of the great suggestions, I'll definitely have a winner in hand. &nbsp Posted: 09/07/2023 15:04:12
---
---
---
Bob Legg
Mark, as a Kate arriver to the dinner, not sure what I can contribute. I definitely like and appreciate the darker clothing. I try to always have true blacks and Mark, I really like the tones of the menus? overhead. All the best for this image to make history. &nbsp Posted: 09/07/2023 16:06:07
---
---
---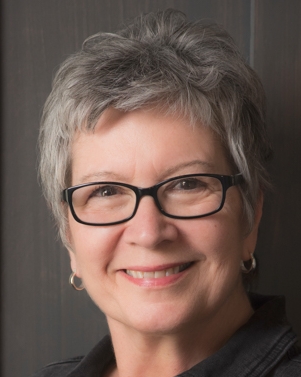 LuAnn Thatcher
I love your "Dining Alone" image, Mark.

Because you photographed this in a city in Japan, I feel the edited image you have submitted tells the viewer a realistic story from Tokyo (haze on the windows, sticker on the door, busy back alley little restaurant), and I don't recommend changing any of it; this is life as you found it and I love having a chance to see what you saw. When I read what you said about the scene (the famous alley lined with little bars), the story came to life, and all the pieces fell into place. I see the shoulder of another cook, but the story is between the two individuals (the woman and the man at the bar), and seeing the man's shoulder is part of street photography.

This would make a great photo as part of a series of street photography from Tokyo.

I bet this was an amazing vacation. Thanks for sharing!

lt &nbsp Posted: 09/22/2023 10:34:51
---
---
---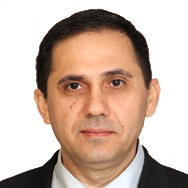 Israel Yosef
Hi Mark,

You showed the nightlife beautifully.
I was in Japan many years ago, when I just started taking photographs. You encouraged me to return there.
Regarding photo cropping:
in that version, I think that the upper part at the entrance does not carry any information, it can cut
I really like Lance's proposal.

Thanks for sharing.
Israel &nbsp Posted: 09/23/2023 04:49:37
---
---
---
Please log in to post a comment