Member Bios
Group Admin
Oliver Morton
Oliver ("Pete") lives in a suburb of Washington D.C. Although he does not recall when he first became fascinated with photography, he does remember his first camera and the experiences he enjoyed with it very fondly. Oliver was in 9th grade and was living in Taiwan. He was an army brat. He recalls that his best friend at the time was a young man named Chen Lung. Chen spoke very little English and Oliver spoke about the same amount of Mandarin. Carrying English/Mandarin dictionaries with them became their best way of communicating. But, this did not deter their friendship. Chen was eager to share the beauty of his country and wanted Oliver to experience it all. Oliver would capture all that he saw with his camera and still treasures the memories of their trips together through the mountains and into the cities of Taiwan.

Since his father was in the army, Oliver's family moved a great deal during his childhood. He got to experience life in Japan, Germany and Taiwan as well as numerous locations in the USA.

Oliver's advanced education was in physics and he worked at the National Institutes of Health (NIH) for 48 years dealing with computing technologies and NIH medical research grants. Now that he has mostly retired he is able to devote much more time to photography.

Every aspect of photography fascinates Oliver. Today, with his Canon 5D Mark IV in hand, he shoots anything that triggers an emotional response in him. That ranges from candid portraits to beautiful landscapes and a variety of other subjects. To Oliver a key goal of his photographs is to instill the same feelings in the viewer that he had when he initially captured an image.

Oliver has been using Photoshop for a long time and on two occasions has been sponsored to travel to England to teach it. However, he feels there is a lot more he can learn about this full featured (and evolving) processing product. He is especially interested in learning how to enhance the feelings created by his pictures.

---
---
---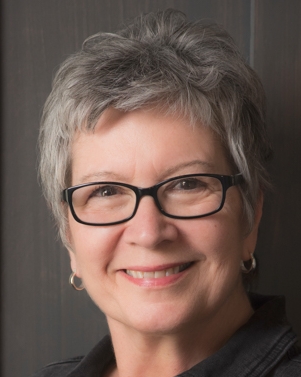 LuAnn Thatcher
Born and raised in Minnesota, LuAnn Thatcher has spent her retirement years behind a camera. Her wide interest in the medium includes landscape, street photography, nature, and environmental portraiture, with a particular focus on woodland macro and monochrome photography.

She is a member and a competition salon judge for the Photographic Society of America, through which she also teaches the Image Evaluation course, and is the administrator for PSA Study Group 3. She lives in the Twin Cities area, where she now dedicates her day's work to her passion for photography. She published her first photography zine, Spring, Summer, Fall in 2020.

Her website is LuAnnThatcherPhotography.com
---
---
---
Emil Davidzuk
I was introduced to IR during one of my Photoshop classes, the instructor showed a few of her black and white images taken with a Hoya 72R filter. I liked the tonality and decided I would try it using this filter. After fits and starts, I finally got a few images but it was a hassle so I had my 5D Mk II converted with a 590nm filter in 2014. The hardest part of IR was learning how to process raw images, there was no central resource that I found. I learned by getting bits of information from the web and keeping at it. Last year I had a Canon 7D converted to 720nm. I use LR to catalog my images, I edit using PS with NIK and do some final edits in LR. My ideal compositions include clouds, a man-made object and foliage.

My wife and I moved to St Louis in 1972 after we graduated from Purdue. I started work at McDonnell Douglas as a novice Aero engineer and my wife started teaching math. We raised three children; two daughters and a son. They are all own their own, married, and we have four wonderful grandkids with another due to join our clan this month. I retired from Boeing in 2012 after a good long run developing missiles.
---
---
---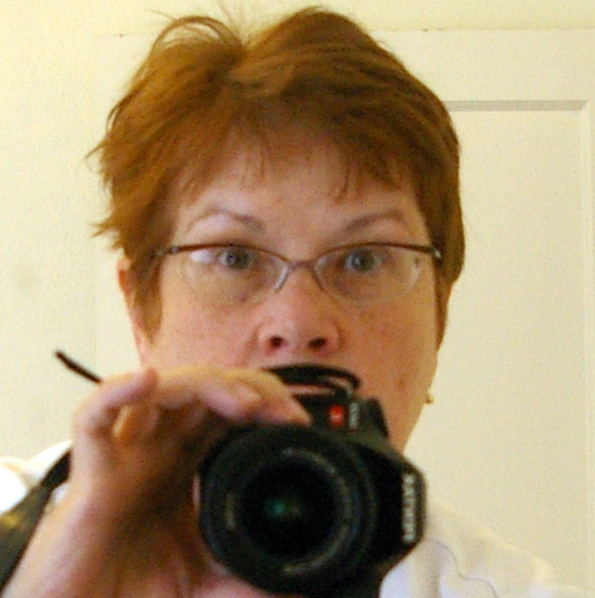 Leah Konicki
I have been interested in photography since I was a student in design and art, but as happens, life intervened and I was not able to pursue my interest. With the introduction of digital cameras, however, and timing, my interest in photography was renewed, and I have slowly grown as a photographer since purchasing my first digital SLR. I would say I have been completely hooked, and that photography has become my medium, in the last several years. I continue to grow and take advantage of opportunities as I become aware of them.My first efforts in photography as a student utilized black and white film, and I enjoy experimenting with black and white/monochrome in my images. I have a range of interests, including travel photography (because I love to travel and document the places I am seeing), abstract images, and cityscapes.

I was an early adopter of mirrorless cameras, and use a Panasonic Lumix micro four-thirds, which is perfect for my needs. I also appreciate the smaller size and lighter weight of this camera, which has become increasingly important to me with the passage of time.
---
---
---
Bunny Laden
After quitting work in January 2019, I joined PSA and the Los Gatos-Saratoga Camera Club. I set a goal to learn the craft of photography in earnest. Prior to that time, I used a prosumer zoom camera and primarily did travel photography. My philosophy was to make the best possible picture in-camera, no post-processing except color correction. In 2019 I purchased an MFT Lumix with interchangeable lenses and learned to use it. I participated in two Digital Dialogues—Group 16 (General) and Group 77 (Fine Arts).

COVID-19 put a damper on travel photography but it caused me to focus on improving my knowledge of post-processing tools, macro/close-up photography, and anything I could photograph indoors or on my immediate property. I completed the PSA History of Photography, Image Analysis, and Still Life courses. I now want to focus on monochrome to learn more about form, light, and tonal range. If I can improve my monochrome images, I think all my photography will improve.
---
---
---
Bob Legg
Bob is a new member in the Mid-Atlantic Chapter after moving South from NH & MA. Bob had been a member of the Manchester NH Camera Club for over 30 years and served over 20 years as its President. I started photography as part of a college design course in 1966. My first digital camera was a Nikon Coolpx 995 and worked my way forward from the D100 to D780. I am a non conformist and started using Mac's in 1996 and was never tempted to go the PC route. I have been using Apple Aperture since 2006 and now switching to Lightroom, Luminar, On1, Topaz and Nik Silver Efex. In retirement Bob continues taking images, primarily landscape, nature, and flowers. You'll see PhotoJournalism images also as Bob was active as a small town fire department photographer. Bob and his wife, Eileen, now are enjoying 40+ years of work and traveling. Trips to Alaska and the Netherlands have been very successful. I hope to remain active with PSA. I like Great compositions, Vivid colors and images with IMPACT.
---
---
---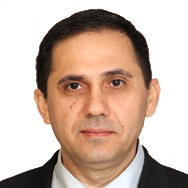 Israel Yosef
I was born in a country that no longer exists (the Soviet Union)
In 1990 I returned with the whole family to the land of our forefathers.
I have two daughters, one does a doctorate and the other serves in the army.
I have two grandchildren, I'm waiting for more.
I'm a high school teacher.
I started filming with a film while I was in high school, then I stopped.
About ten years ago I went back to filming.
Until recently I took a Canon camera
Six months ago, I switched to a Sony camera
I photograph landscapes, animals, portraits, nature, seas and models.
I love traveling with my family in Israel and abroad with my wife.
My wife is very supportive of me and helps me with the photographs.
My knowledge of photography: books, courses, videos, workshops, I travel with photographers.
I joined the group in the hope of learning from other photographers and also get criticism from other photographers (that I lack).