Group 62 Bulletin Board
---
2 threads - 15 total comments
This page is for discussions about our theme (Monochrome) that are outside the scope of our monthly images. Unlike comments on our images, the discussions here will not be "refreshed" every month.
---
---
Thread Title: Advice for the Monochrome Newbie?
Bunny Laden
Do any of you have suggestions for books, tools, or webinars that might help a monochrome newbie, such as myself, get better? I just started using Artisan Pro and am impressed with it. However, I think it will be a long time before I know how to tap its tru potential. &nbsp Posted: 02/06/2021 20:18:52
---
Thread Title: B&W Webinar
Bunny Laden
Bob Legg
Bunny,& LuAnn I will not participating in this Artisan Pro thing. Lightroom Monochrome or Silver Efex is all I need. &nbsp Posted: 02/06/2021 20:56:48
Bunny Laden
I think I should try Silver Efex to compare with Artisan. Is Silver Efex a Photoahop plugin? Are there good tutorials? &nbsp Posted: 02/06/2021 21:42:46
Bob Legg
Bunny, the free, Version2, has not been working with the current version of LrC, I haven't tried it with Ps. I'm positive that the SilverEfex trial version will work. They probably got upset with everyone using V2 after they spent money to develop V3.
I use the monochrome/B&W in LrC panel and also paid for a zoom lesson to use LrC using the sliders. Both of those methods work for me, especially with ability to use Gradients and Dodge & Burn. I'm taking Oliver and Emil's,DD62, word that Artisan has a steep learning curve. &nbsp Posted: 02/06/2021 22:06:06
Oliver Morton
Bunny, Silver Efexs Pro is one of the Photoshop plugins that's in the Nik Collection 3. The collection contains 8 separate plugins that are amazingly powerful. Silver Efex Pro is probably the best known of these plugins. There are numerous youtube videos about each plugin. Unlike the Artisan videos, the Nik ones are very understandable.

The Nik Collection is relatively expensive ($149), but there is a 30-day free trial available. You can't purchase the Nik plugins separately as far as I know.

I suggest that you give the trial a try. And, if you'd like, once you've installed it, I'd be glad to help you with it via a zoom session. Just let me know.
&nbsp Posted: 02/07/2021 07:48:04
Emil Davidzuk
All

There is another option to Silver Efex and Artisan Pro. I went to a session conducted by St Louis landscape photographer Jack Curran about two years ago. Jack is a well known black and white landscape photographer whose name I did not know at the time. Jack demonstrated how he uses LR to render his photos in BW. It is his only tool. I was interested in learning more about BW landscape so hence my interest. His real time demonstration was an epiphany for me in terms what you can do in LR alone. Jack made several YouTube videos on how he renders in BW and I would recommend his 60 minute session where he shows how he uses each of the tools in the LR develop module in his BW work. I became an ardent follower of his work, Facebook posts, and attended several workshops and Zoom lectures last year. I always use his techniques to finish my photos even if I use a plugin to convert to BW. Sadly Jack died while riding his bike in a local park last year. We lost a great photographer and a good man. &nbsp Posted: 02/07/2021 08:35:09
Oliver Morton
Emil, I Googled Jack Curran and watched some of his videos. VERY IMPRESSIVE! Instead of using LR, I used Photoshop and Camera Raw which is nearly identical to LR. I was amazed at the effects that can be created with those simple tools. I've attached my first effort and will follow this with a copy of the original image.
Thank you for the lead!
&nbsp
Posted: 02/07/2021 10:56:38
Bunny Laden
Nice! &nbsp Posted: 02/07/2021 12:20:33
Emil Davidzuk
Pete

I learned a lot about about BW processing from Jack's videos and webinars. He had the talent to see the printed image when he took the photo - not an acquired skill in my view. He was a good instructor and shared how he did things.

When you watch the ones where he is working on one of his images, his use of the tools seems unintuitive at times that was his eye taking over the workflow. He liked to let his work sit and come back to it. I do that now too. He also would make several virtual copies with different treatments to help him decide what the master copy would look like.

Your use of PS and Camera Raw is a great choice as well. I typically use both. &nbsp Posted: 02/07/2021 12:36:21
Bunny Laden
Bob,
<br />I read the description again, and I don't see where it is an Artisan Pro seminar. It appears to cover many techniques. But because you are already happy with your workflow, probably not worthwhile. I'll let you know what I think after I've taken it.
<br /> &nbsp Posted: 02/07/2021 12:19:53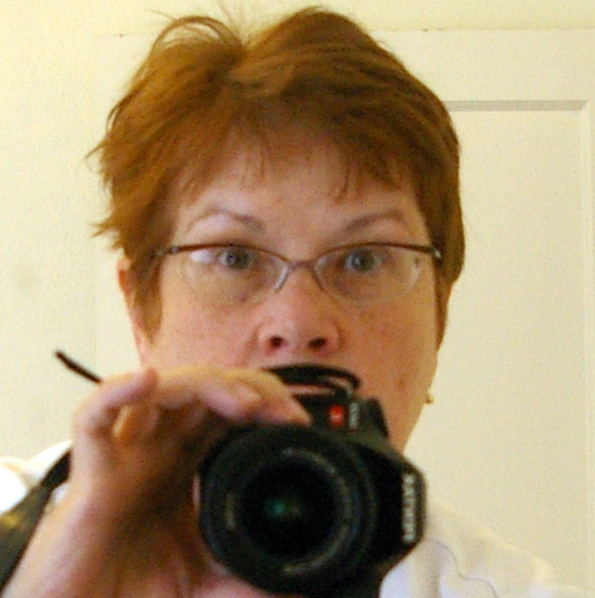 Leah Konicki
Thanks to Bunny for starting this discussion, and thanks for all of the info. I have just checked out Jack Curran's video on botanicals, and plan to review the longer, hour video on lightroom tools. Looking forward to trying out these ideas and techniques. &nbsp Posted: 02/07/2021 12:25:05
Bob Legg
Bunny, that was not me on the seminar link. I think LuAnn or Emil, or Pete &nbsp Posted: 02/07/2021 14:05:51
Emil Davidzuk
All

I started using Artisan Pro so I could process architectural photos. It is work to use and the YouTube videos that you turn to for help typically feature the creator who is a genius but a very poor instructor. I have mastered the tool well enough to produce decent images but I took a few intermediate steps.

I found YouTube videos done by JC Images. He does start to finish lessons. You see him on the street shooting and then back at his computer processing - BW renderings . He uses Photoshop. You learn by exploring new techniques so I recommend viewing a video. You can apply aspects of his workflow to landscapes so give him a look. &nbsp Posted: 02/07/2021 13:05:03
---
Please log in to post a comment