Israel Yosef
---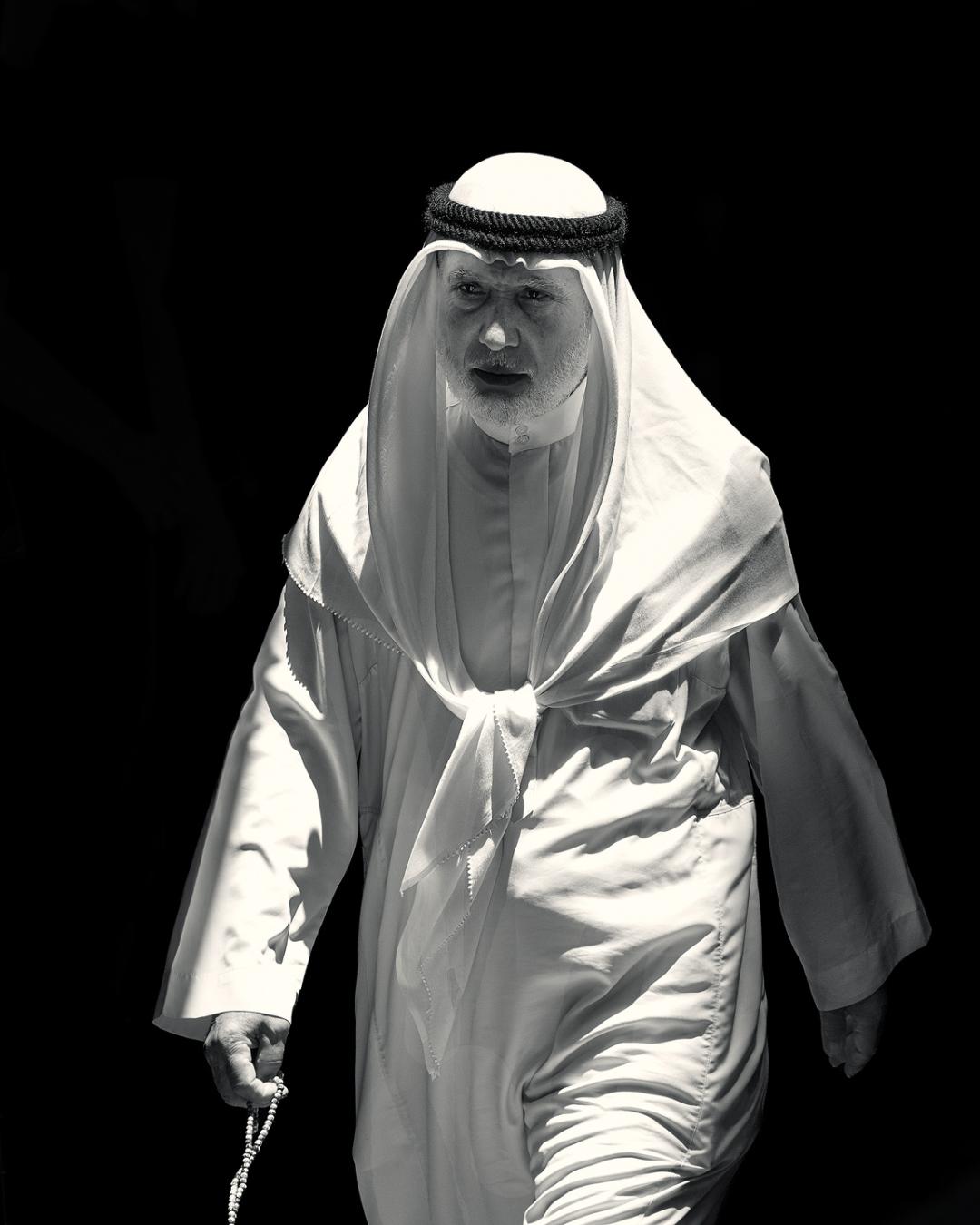 September 2023 - Imam of the Old City in Jerusalem
Original
About the Image(s)
I took the picture in the markets in the Old City of Jerusalem.

Your opinions?

I shoot in RAW format and process with Lightroom: basic adjustment, detail, texture, etc. I converted to B/W with filter Nick Collection - Silver Efex Pro 3. In the Silver Efex Pro 3 filter, I used "Control Points" (recommended by Lance A. Lewin) to edit locally the left wall and the right wall (darkened and reduced the texture...).

Camera settings: Sony a7r V. ISO 200, 1/1600s, f/3.5, 187mm, Lens: Sony FE 70-200mm f/2.8 GM OSS.
---
14 comments posted
---
---
---
Oliver Morton
Israel, you've submitted yet another amazing image! I love the feeling of intensity and motion. And, you've done an excellent job with the tones of the clothing. Brilliant!
In fact, it was so compelling that I couldn't help playing with it in Photoshop (mostly Camera Raw). I started with your original photograph and did the two things I almost always do with low-resolution jpegs. First I increased the bit depth to 16 instead of 8. Next, I use DeNoise AI to eliminate any noise. Then finally, I use Gigapixel to increase the resolution... typically by a factor of 3x or 4x.
My actions in Camera Raw were to use the masking capabilities to slightly brighten the face and the arm on the right of the image. Next I slightly darkened the bright spot on his nose. Then I used Camera Raw's conversion to B&W. Finally, I added just a bit to the bottom of the image so that the bottom of the beads would be visible.
Your thoughts?
&nbsp
Posted: 09/01/2023 15:20:40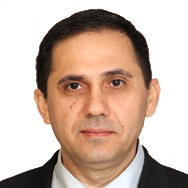 Israel Yosef
Hi Pete,

I can only say WOW.
You did an excellent job and it turned out just a postcard.
And you taught me a lot of new things that I did not know before.
Thank you very much for the detailed description of your entire processing process.
I have never used Gigapixel, now I will try.
How did you manage to clean his face like that?
You added a little at the bottom and I liked that too.

Thank you for everything.
All the best to you and your family.

Sincerely
Israel &nbsp Posted: 09/02/2023 04:38:53
Oliver Morton
Thank you, Israel. I'm glad you like it.

Gigapixel is an amazing bit of software... well worth acquiring. To clean his face, I selected it, put it on a new/separate layer, and then used DeNoise on it. In that way I didn't take a chance of softening the entire image.

Take care!

&nbsp Posted: 09/02/2023 09:49:16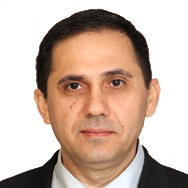 Israel Yosef
Hi Pete,

I did not find the DeNoise filter in Photoshop, I would be grateful if where can I find it.

Thank you for everything.
All the best to you and your family.
Sincerely
Israel &nbsp Posted: 09/05/2023 13:40:36
Oliver Morton
Israel, DeNoise AI is a Topaz product. You can find it at Topazlabs.com. Topaz also makes Gigapixel AI and Sharpen AI. I use all three of these fairly regularly (as do a number of other photographers I know).

&nbsp Posted: 09/05/2023 13:49:31
---
---
---
Emil Davidzuk
Israel

Another wonderful shot from you. What is so nice about your choices is they are not something that I would see in a year of shooting so I always enjoy looking at your work.

I think the image is a little "hot" . Pete covered a potential solution so I think that is sufficient

Keep em coming

Regards

Emil &nbsp Posted: 09/05/2023 12:34:17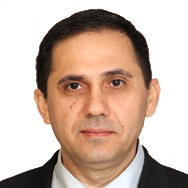 Israel Yosef
Hi Emil,

I always look forward to your comments.
I'm going to a medical conference in Jerusalem for three days at the end of the week. My wife is a doctor, she will be at lectures and meetings, and I will wander around the old city and hope to return with interesting photographs.
Thank you for your comment.

All the best
Sincerely
Israel &nbsp Posted: 09/05/2023 13:15:12
---
---
---
Bunny Laden
Hi Israel,
Wonderful composition! I agree with Emil that it is a bit "hot." Given it was a sunny day, the Sunny 16 rule might have resulted in an exposure that was a bit less hot. It's something you could try when you are walking around Jerusalem. You probably get a lot of wonderfully sunny days!
Bunny &nbsp Posted: 09/07/2023 12:56:13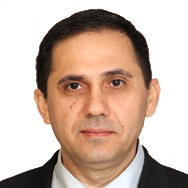 Israel Yosef
Hi Bunny,

I agree with you that the Sunny 16 rule would have given me a better result, but that day it was so hot and stuffy in the narrow streets of the old city of Jerusalem that I forgot all the rules of photography, I promise that next time I will try not to forget :).

Thank you for your comment.
All the best.
Sincerely.
Israel
&nbsp Posted: 09/13/2023 04:02:08
Bunny Laden
I know exactly what you mean! Last year I was walking around the waterfront in Seattle on an unseasonably hot day. If I wasn't on a photography trip with a teacher, I would have thrown all rules out the window in the hope of getting out of the sun! Good luck on your next trip. &nbsp Posted: 09/13/2023 12:23:10
---
---
---
Bob Legg
Israel the Photo Journalist. Another beautiful image, obviously candid but perfect composition and lighting. You have such expertise to run into these image scenarios on a regular basis. You should stop in to the newspaper or photo news networks and show them your portfolio of everyday people in Israel. Fantastic Image. &nbsp Posted: 09/07/2023 16:25:58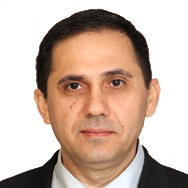 Israel Yosef
Hi Bob,

Thank you for your comment, for your compliments and for your idea.

All the best.
Sincerely.
Israel &nbsp Posted: 09/13/2023 04:03:58
---
---
---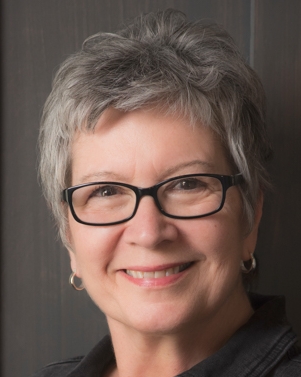 LuAnn Thatcher
Hello Israel,

Lovely photograph. I share Emil's sentiments that I would never find a scene like this where I live. I like how the cloth around his face acts as a reflector and lifts the shadows on his skin. The beads in his hand tell a story but one that I am unfamiliar with. I feel a great deal of wonderment looking at this image and have unanswered questions. I think what you have shared has excellent potential for an exciting image.

Why did you choose not to include part of the Old City of Jerusalem in the background? Even just a hint would be helpful to give a sense of place and location. The photo's black background does not tell the viewer anything about the man in the white robe, his location, or his country. The missing information can thus create tension for the viewer. I look forward to your clarification.

Have a nice day,

lt &nbsp Posted: 09/22/2023 11:08:53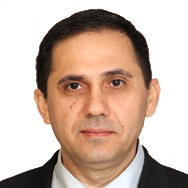 Israel Yosef
Hi LuAnn,

Your idea of showing part of the old city is very interesting and I like it.
This action took place in a market where there were a lot of people, everything around was colored and distracted attention from this guy, so I decided to make a black background, but I will take your idea into account in the future.
Thank you for that comment and idea.
Keep giving me ideas, they enrich me.

All the best to you and your family.
Sincerely.
Israel &nbsp Posted: 09/23/2023 03:06:12
---
---
---
Please log in to post a comment