Group 58 Bulletin Board
---
5 threads - 19 total comments
This page is dedicated to discussing street photography or street photojournalism images outside of the Digital Dialogue world. Members will post a link to an off-site image for discussion by the group without fear of offending any group member.
---
---
Thread Title: Revisting Older Photos
Gloria Sprung
Randy - same as you, with more time on my hands I find that I am also mining through my images and wondering why I have 7 versions of the same thing. However I am also finding some "gems' in those that I kept and with today's technology can be transformed into a keeper. As I have grown as a photographer- I am more attuned to what I am taking when I press the shutter. I recently acquired the Canon RP (mirrorless touch digital) which is a gamechanger. For one thing it allows me to take fewer pictures to get the focus dead on. I am not the same photographer as I was a year ago. This covid year my production levels are down BUT camera technology and post processing has helped me more ever. &nbsp Posted: 07/17/2020 05:35:41
Randy Andre
Hi Gloria, Just curious, what camera did you switch from? What do you like best about the Canon RP? I switched from a Canon 60d to Sony A9911 and a Sony A6300. &nbsp Posted: 07/17/2020 09:05:31
Gloria Sprung
Randy - I have always been a Canon user. A few years back I bought an additional Sony 6000 as a travel camera - lightweight; but was never happy with the color, the fussiness of the deep dive menus, the battery power. I still own the Sony as a back-up. When the "R" Canon cameras came out, I was interested because I could use my existing lens with an adapter. I am blown away by the touch focus and the ease of operation (all touch enabled as well), full tilt screen, macro stacking and of course the Canon color system which is still there. The "RP" is the more budget friendly version (not FF) and that's all right with me because I can continue to use some of my existing lens. Moreover I bought the "kit" version which came 24-240 R lens which I have not removed since purchase. This is my go-to camera, but I still also own the 7D Mark II for "birding" which is no light weight. I traded-in my 60D to buy the RP and I don't regret it. Thanks for asking- probably more than you asked for! &nbsp Posted: 07/17/2020 11:35:51
Randy Andre
Never too much info, thanks for sharing &nbsp Posted: 07/18/2020 20:09:43
---
Thread Title: January 2016 Image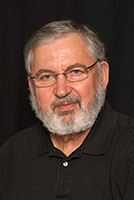 Dr Isaac Vaisman
Image for January 2016 submitted by Gloria Sprung, an image by photographer Fan Ho titled ( or entitled ??) "Journey to Uncertainty". If you hover over the image and click it will show with no distracting elements and it has a slider on the right which you can use to enlarge areas for more detail.
http://www.artspace.com/fan_ho/journey_to_uncertainty#
&nbsp
Posted: 01/07/2016 09:29:45
---
Thread Title: December 2015 Image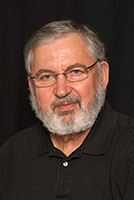 Dr Isaac Vaisman
Gloria Sprung
Thank you Isaac, for this introduction to the works of Sebastian Salgado. His portfolio on the gold mine is fascinating and reflects the human condition. #14 is a worthy composition. The monochromatic image strips all color and makes the viewer concentrate on the human form. Most of all I like his camera position - which puts me at the bottom of the pit waiting my turn (as Sebastiao must have been himself.) &nbsp Posted: 12/19/2015 05:05:27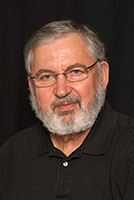 Dr Isaac Vaisman
Indeed Sebastiao Salgado is a photographer of the human condition. All his work, with few exceptions, is about people, all over the world, specially places with "rough" living conditions. In this image the repetitive patterns of the men's torsos carrying a heavy load, for me is very dramatic, and as Gloria pointed out, he lived the moment, waiting his turn to get out of the pit. Interesting composition, in an angle looking up. Very sharp. Well printed with perfect B&W tones. &nbsp Posted: 12/22/2015 15:36:27
Igor Sorokin
That photo is brilliant! I have nothing to add. &nbsp Posted: 12/20/2015 21:52:13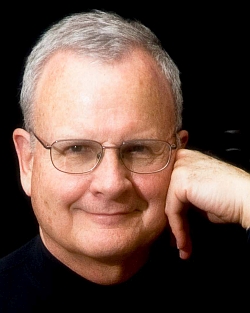 C Thomas Anderson
Salgado is certainly a master photographer. His piece here, one of many in his Brazilian gold miners portfolio, conjures up a scene from Dante's Inferno.

Clearly this is not a street photograph but a great example of photojournalism. &nbsp Posted: 12/22/2015 16:10:59
---
Thread Title: Tom Leuthard's Image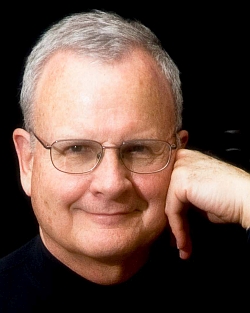 C Thomas Anderson
Gloria Sprung
I feel the sense of danger and action of the image. I can't help but wonder how far away the photographer was in order to capture this image - was his own life also in danger? Igor,thank you for this is very provocative submission for discussion. &nbsp Posted: 10/27/2015 12:52:56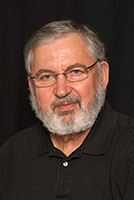 Dr Isaac Vaisman
About Thomas Leuthard s image. Very intriguing. Taken from a high vantage point (upstairs). Nice silhouette with its corresponding shadow. Lost of leading lines in all directions but mainly towards the exit opening. Great composition. The stairs on the right side also guides you to the woman s image. Indeed, the photographer had to be waiting for the right moment to click. The semicircular lines outside also helps to guide the direction of the image. It is well focused. The shadows and the poles on the glass wall frame the woman s silhouette and shadow. Good B&W interpretation. &nbsp Posted: 11/10/2015 08:33:45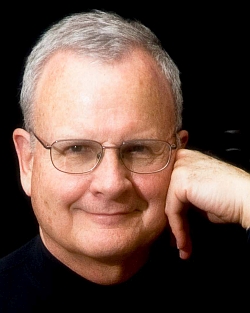 C Thomas Anderson
Lots of graphic material here. Shadows, leading lines, semicircles in the presence of a person make this an interesting study. The person here is just another graphical component of the photograph and not a human being with thoughts and feelings. The photograph works superbly as a graphical study but not as a street commentary on the human condition. &nbsp Posted: 11/10/2015 11:42:49
Gloria Sprung
Technically Thomas Leuthard's image is well composed and well balanced with lights and darks. The subject is in a public space and looks like she's anxious to get home.
&nbsp Posted: 11/22/2015 18:08:29
Igor Sorokin
I think it lacks a 'story'. The whole 'drama' is based on the play of light and shadows that is somewhat interesting but not intriguing enough to make it a 'very good' shot in my view.
I looked at the photographer's portfolio on
flickr.com
and did not find him any interesting. There are many more interesting street shooters on flickr. (As an example:
https://www.flickr.com/photos/leejinwoo/)
&nbsp
Posted: 12/09/2015 13:37:10
---
Thread Title: Testing the Bulletin Board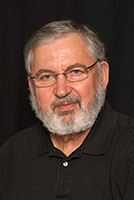 Dr Isaac Vaisman
This is just a try to see how it come up in the Bulletin Board and of the image Igor submitted: Indeed it show an image of war and peak of action. Everybody is running for their life. All but one of the men are in civilian clothes and therefore representing the non army warriors. Obviously the photographer was right there. It is a non posed image. More than street photography it is war photojournalism. It records a moment during the conflict. &nbsp Posted: 10/07/2015 20:16:59
Igor Sorokin
Is a war or action image necessarily not a 'street photo'? Is there a separate category like 'war photography' or 'action photography'? What is photo journalism anyway? Are 'boring' or 'static' or 'non-journalism' a part of definition of 'street photography'? I see a lot of 'street photos' depicting someone in a street looking at his/her cell phone. Is it really interesting?
Also I have examples of 'non-journalism' photos that are as dramatic as this one. And I think the reason why this picture is interesting (to me at least) not because of the war but mostly because of dynamics in it: look at the chaotic random movements of all the characters in the scene. It seems almost unreal. The horizon is not horizontal and it adds even more instability to the picture. When I look at it I do not think about technical aspects of the image because I am involved in the action. That is what makes any photo work - involvement, internal response of the observer. It is true for any type of visual art. &nbsp Posted: 10/07/2015 23:51:25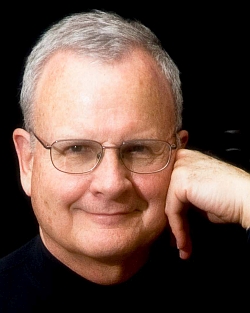 C Thomas Anderson
I agree with all of Igor's concerns about the definition of street photography. I have read the comments of many people trying to nail down this definition. Even a street photograph of a person looking at his smart phone has a quality of photojournalism in the sense that the photo is making a comment about our current hectic culture and asking us to make a judgment. So even a "non-journalism" photograph may be making a newsworthy statement.

For the purposes of our bulletin board I don't think we need to be worried about whether something is a valid street photograph or a valid piece of photojournalism. Our purpose is to have something to contemplate and make comments upon. I think each of us will make a selection based on our own tastes.

The photograph Igor submitted is very compelling because, as he points out, the action is superb. The men are escaping from their position in all different directions. Technically the photograph is quite good with all the action frozen with an adequate shutter speed. The color is realistic. I think the overall message of this photograph is, "war is frightening".

Thank you for this selection. &nbsp Posted: 10/08/2015 09:52:55
---
Please log in to post a comment