Member Bios
Group Admin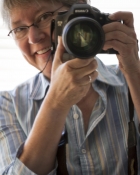 Peggy Nugent
I used to live in the Los Angeles area, but now have moved to the Boston area. I was an aerospace engineer who never had the time to take more than vacation photos until about 13 years ago. A week's vacation in the colorful Basque country turned photography into my passion. Retiring in 2013 allowed me to spend even more time with photography. My favorite images are those that capture a person's character (posed or not) and composites. It is such a joy to create an image that never existed in the physical world.

I look forward to everyone's feedback; I learn so much from honest critiques.
---
---
---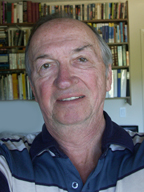 Aavo Koort
I have been working with Photoshop for many years. Sometimes it seems that you forget more than you learn. Still it is a fun tool. I am active in our camera club and have held several positions including the presidency. Currently I am the PSA Rep. My wife and I have attended most of the recent PSA annual conferences and enjoyed them all.
Travel is my other major hobby and I compose travelogs with ProShowGold that we share with friends. My photographic interests are scenics, people and altered reality.
---
---
---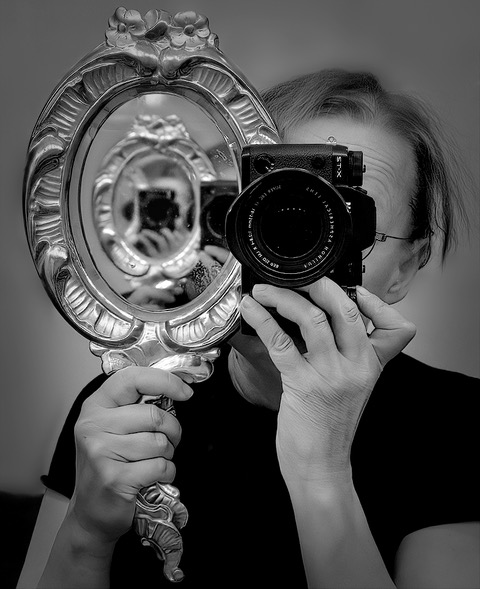 Kirsti Näntö-Salonen
I am from South-West Finland, a pediatrician by profession, just recently retired. I have been married to an enthusiastic photographer for the last 40 years, and have shared his hobby from field trips through darkrooms to photo clubs and exhibitions, taking an occasional picture (on default settings) every now and then, never bio that I would develop a passion for photography myself. Two years ago, we participated in a creative photography workshop together. It was like being revealed a new language that I deeply enjoyed and felt able to learn. Since then, I have been busy trying to master the basics of the camera and photo editing, still on the steeply rising portion of the learning curves.
I am a member in a local photo club, and have participated several courses and workshops. I started with the wonderfully beginner-friendly Nikon Coolpix P900, and am now getting quite comfortable with a Fuji XT2. With my husband we share a number of Fujinor lenses (zooms 10-24, 18-55, 55-230 and 100-400 and primes 14, 23, 35 and 55 mm). For editing, I have been using Capture One 20 and Luminar 4.
As subjects, I am interested of people as well as nature and landscapes with the aim of capturing feelings, moods and atmosphere, telling a story.
---
---
---
Maria Mazo, QPSA
Maribi Mazo is a Spanish born self- taught photographer based in Sydney, Australia since 2012.
I started my photographic journey when our family moved to Australia.
My greatest passion lies in seeing and capturing the beauty of Nature through my
photography. Flowers and Animals are my favourite subjects.
The curiosity for finding the detail keeps me in a process of constant learning and
exploration of the creative side of the photography.
Active member of two local Camera Clubs, I recently joined the Australia Photography Society (APS) and the Photography Society of America (PSA).
---
---
---
Alan Kaplan
Both of my uncles were photographers. My mother's brother was a professional, and my father's brother pursued photography as a hobby. It was the latter who first showed me the magic that takes place in a darkroom.
<br />
<br />Both of my parents loved art, took lessons, and made sure that my sister and I had art lessons as well. In addition, we went to the Museum of Modern Art whenever we were in New York. Each trip to the MOMA produced an art book that I often took the time to browse through.
<br />I joined a camera club, bought a telephoto lens, and became an avid bird photographer - mostly large wading birds. Birds often appear in my composites.
<br />
<br />I retired from 40 years of teaching 15 years ago determined to learn Photoshop. Of course, one can only scratch the surface of such an intricate program, and as I have always been fascinated with the ability to moves pieces of photographs using Photoshop, I began in earnest in the summer of 2017 to combine my love of Surrealism and my new knowledge of Photoshop. It is this background that eventually has brought me to Group 54.
---
---
---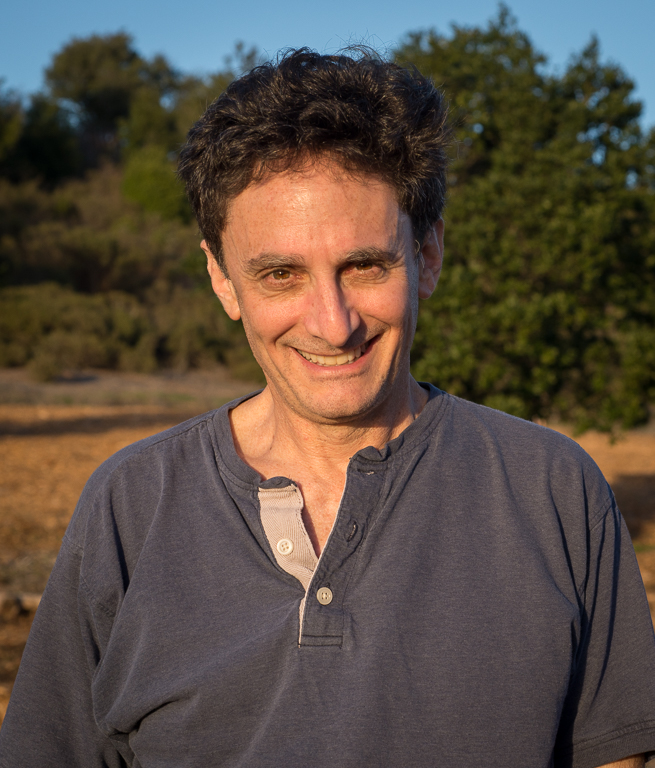 Brad Becker
I got started photography over 40 years ago when my father lent me his Nikon F. Shortly thereafter my father built a darkroom and I had a lot of fun learning how to make my own black and white prints. I continued to enjoy photography for years but my passion for photography took off when a friend of mine introduced me to photoshop in the early 90s. In those days it was very expensive digitizing my kodachromes. I spent years manipulating the same couple dozen images until digital cameras came on the scene. Life has been very busy with work and kids but I am now feeling the desire to express my creative energies thru photoshop and am looking forward to sharing my passion with likeminded individuals.
---
---
---
Christian Serre
Born in Boston, I lived in France for 30 years before settling in Phoenix, AZ as an IT professional in 2002. In 2008, a bobcat mother and cub took refuge on our property, providing the incentive to get my first camera. Photography is a creative outlet for me, and a wonderful lifestyle, involving travel and contemplation of the natural world. Human and animal portraiture with ambient lighting came instinctively. I have dabbled in underwater, drone and now astrophotography. Feeling an urgent need lately to focus on my technical weaknesses, I joined a PSA-affiliated Club and they told me to join PSA. Voila! I look forward to the process of trial, critique and sharing how an image was made with the group.