Member Bios
Group Admin
Sharon Prislipsky, APSA, PPSA
Sharon is a former school administrator who began to pursue her passion for photography following retirement in 2004. She and her husband live in Arkansas but travel the United States extensively looking for unique opportunities to capture the character and natural beauty of our country.

Ascribing to the philosophy that you can never have too many camera club memberships, Sharon is a past president of the Hot Springs Village Camera Club, a founding member and president of the Nation Park Photography Club, and a member of both the Arkansas Outdoor Photography Club and the Heard Nature Photography Club in McKinney, Texas.

PSA positions she holds include: Assistant Managing Editor of the PSA Journal and Editor of the PPD News column, Gulf States and Arkansas Membership Director, Administrator of two Digital Dialogue Study Groups and member of a Fine Art Digital Study Group. She is also Chair of the Greenhood Scholarship Committee. Sharon is a regular competitor in PID International Exhibitions and Print of the Month.

As an artist, Sharon's goal is to make her images accessible and inviting to the viewer. Her photography is aimed at recreating each scene or the subject in a way that communicates her vision. She hopes that viewers will find beauty in her work and begin to see the world differently because of it. Her work is available for purchase in several galleries and through my web site:
www.sharphotoarkansas.com
---
---
---
Pamela Hoaglund
I received my first camera, a Brownie Hawkeye, for Christmas when I was about ten years old. From there of course I went through all the instamatic and point and shoot cameras until 1970. I was in the Army and being assigned to Germany and bought my first 35mm a Yaschia Electro 35 a range finder camera. While in Germany I purchased a Canon system. I currently have the Canon 7D and a Canon 6D. I have also gone into the Sony Mirrorless System with a Sony a7II and a7RIII. My iPhone is always in my pocket and I use it frequently as it's the camera I always have with me. I spent twenty years in the Army Nurse Corps retiring in 1991.
---
---
---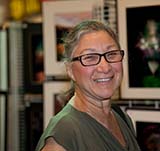 Lisa Auerbach
I hear photographers talk about getting a camera when they were children, and I feel an instant of envy. I began photographing about 7 years ago. I consider myself an intermediate photographer yet, I enjoy the level I am and the shots I am able to capture. I shoot with a Canon 60D and Tamron lenses 18-270mm as well as 10-24mm. I look forward to critiques because they are what have helped me learn most.
---
---
---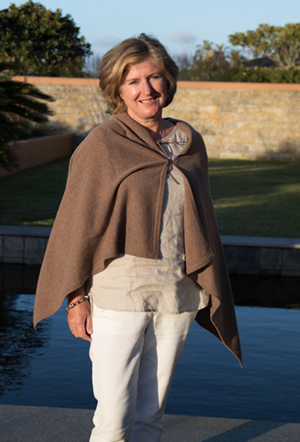 Ally Green
I developed my interest in photography really in the last few years and love to shoot nature and landscapes mainly although i am lucky that we travel often (i am a travel specialist with a focus on Africa) so am exposed to great cultures and opportunities. Henri Cartier Bresson is a great mentor and love to "be in the moment" when i am out shooting. We are lucky to live in Colorado also in the summer months and part of the winter where i have a great teacher who has been a great inspiration to me to get me to the level i am today. I am British but have lived in the States for 10 years now. My husband is American. I have a Canon 7D Mark II which is great and a Canon 100-400mm lens for wildlife and my every day lens which i love is the Canon 24mm- 105mm. I am a member of 2 photo Clubs, one in Denver and one in Vail which i submit images for competitions.
---
---
---
LC Boros
My interest in photography started in a high school art class, but it wasn't until I moved west to California and purchased a DSLR that I became somewhat serious about it.

In a valley far below where I live now, I was once a network engineer and technical trainer. Retired from that world I am now a working voice actor who also manages a small ranch in the foothills of the Diablo range. There I prefers to do as much gardening with my three and a half ton excavator and as much in camera as possible. Primarily taking photos of birds and other wildlife with the occasional flower, piece of heavy machinery or interesting bit of architecture tossed into the general morass of ranch documentation photos means my struggles with web publishing, crafting coherent essays and digital asset management are real.

I have shot with a variety of Canon equipment and my current body is a Mark 5D IV. I use CaptureOne for DAM and basic editing, but I've been fussing about with the Topaz suite of late.
You can see my work on: Wildlife at the ranch and Other Photography and IG
---
---
---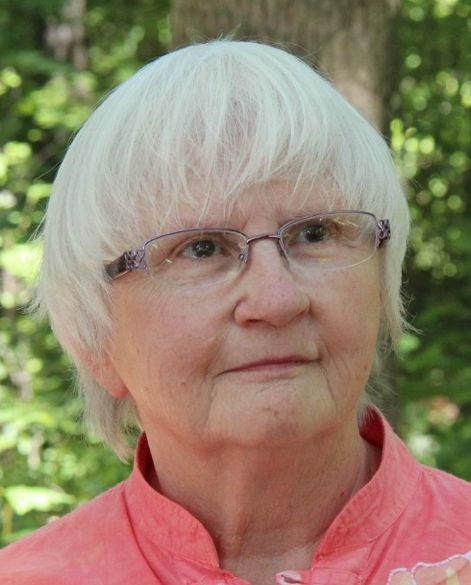 Judith Lesnaw
My passion for photography developed in my father's basement darkroom when I was a young child. It simmered throughout a four- decade career in molecular virology at the University of Kentucky, and resurfaced when I retired in 2010. My interests span macro, nature, abstract, and experimental photography, and photo haiku. My images have been shown in juried exhibits, and have won awards. I use a Canon 80D with Canon 100mm, and Tamron 16-300mm lenses. In KY I was a member of the Digital Photography group of the CKCS. As a member of the Creative Camera Club of Lexington, Kentucky I was awarded 2014 Photographer of the Year. In my new home state of DE I am a member of the Delaware Photographic Society.
---
---
---
Mike Cohen
I recently retired to pursue nature and landscape photography on more or less a full time basis. I shoot Canon and currently use a 1DX with several lenses. I travel frequently for both exploration and photography and like to combine photography with hiking and kayaking. I recently created a blog, www.mmykey.com, which I didn't realize would be so much fun. Its purpose is to share information about the places I am visiting that may be useful to other photographers, with a few images thrown in. No commercial purpose intended. I have been posting regularly on Flickr and hope to get to work on fleshing out my Smugmug website. I've been fortunate to have had several images published and won a few awards, and teach a bit, but I consider myself more a student than a teacher and hope to keep it that way.