Member Bios
Keith Parris
Member of Captain William Barron Chapter, Sons of the American Revolution
Member of Captain James P. Douglas Camp, Sons of Confederate Veterans
Film Photographer and Certified Digital Photographer
500px: https://500px.com/parrisrk
Flickr: https://www.flickr.com/photos/r_keith_parris
Memberships:
East Texas Camera Club
Heard Nature Photographers
Hunt County Shutterbugs
Rowlett, Texas Photography Club
Amateur Radio Operator -- WB5RBA
Woodworker: Small Projects
LinkedIn profile: http://www.linkedin.com/in/keithparris
Blog: http://keithparris-wb5rba.weebly.com/index.html
The Online Technical Writing Net http://www.onlinetechnicalwriting.net/?p=31
Facebook: http://www.facebook.com/parrisrk
Twitter: @RKeithParris
Electronics Engineering Technologist - Retired
Technical Writer: Electronics and Telecommunications Industries - Retired
Local Hardware Store Sales Advisor / Consultant - Retired


---
---
---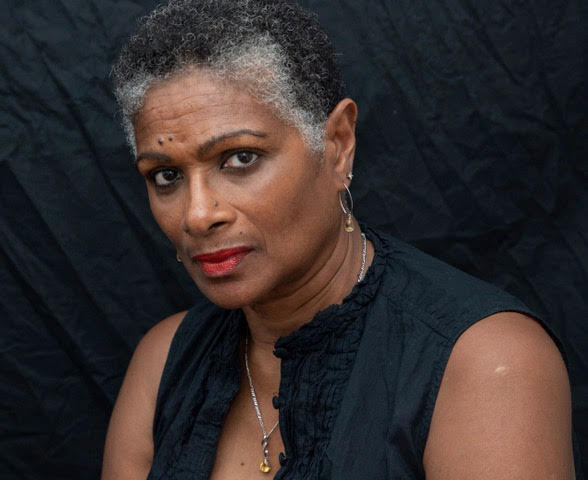 Heather-Dawn Joseph

I have always been intrigued with the way light creates shadows and how it can transform an image and how we each see things. From an early age that curiosity led me to art. I started drawing in my early teens playing with shadows and shading. My interest turned into photography in the late 90s when I took classes at Howard Community College in Maryland, which is where I lived at that time. (I am originally from Trinidad but grew up in Brooklyn, NY) I loved the dark room. I loved working with film and black and white photography. And then came digital and Photoshop. Technology has allowed me to take my art where my imagination wants to go. And there is still so much more to learn, and so much growth to be had. I am excited to be a part of this group because of the learning and growing possibilities. It is always good to learn from others and appreciate the fact that we all see things differently.

Thanks,
HeatherJ


---
---
---
Holly Moore, PPSA
I am retired and live with my husband, Joe in Georgetown, Texas. When I retired about ten years ago, I bought my first DSLR, began taking courses through PSA and joined a local photography club.

I enjoy all types of photography, but I really like taking pictures of architecture, still life, travel and my grandkids. I enjoy printing and exhibiting my images locally and I also enjoy competing. It is very humbling! In 2017, I finally earned my PPSA and also began volunteering as judge for PSA affiliated photography clubs. I also like to judge for the local 4H Youth Fair. I shoot with a Canon 5D Mark IV.

I know I will never stop learning, especially from viewing other photographer's images. I really appreciate the opportunity to be a member of our group and receive feedback from everyone.

---
---
---
Michael Braunstein
I bought my first camera before a trip to Europe in 1972 as an exchange student. The camera cost $2. I was surprised at the quality of the photos and moved on to a Minolta SLR shortly after that. I continued to travel frequently taking many photos but with little knowledge of how to adjust F stops or shutter speed to get the effect I wanted. In 1995, during a scuba trip to the Solomon Islands I rented a Nikonos 5 and started my hobby as an underwater photographer. Automatic functions did not work well underwater so I had to get better educated as to how to take photos. I believe this has greatly helped my photography. Now I am interested in expanding my photography above water as well.
---
---
---
Robert Schleif
I am a professor of Biology and Biophysics at Johns Hopkins University. Despite never having displayed significant artistic abilities, I have always been sufficiently interested in art and design to have worked on my own at developing my limited abilities. Thus, I did some photography as a youngster, did more during my post doctoral studies, then turned to graphics and learned Adobe Illustrator so that I could draw all the figures for two of my books, both of which I designed (consulting with the publishers' artists). As I'm not now writing a book and also no longer have a need to design and build our household furniture, my artistic creative urges are currently being satisfied with trying to improve my photography. When I returned to photography, about five years ago, I spent a year or so learning the technical aspects. Now, most of my effort goes into the artistic aspects. Contrary to my maxim of trying to use the best tools, I do not use Adobe Photoshop. I happened to have gotten started using a program called Picture Window Pro, which is very powerful, and operates at a rather fundamental level.
---
---
---
Group Admin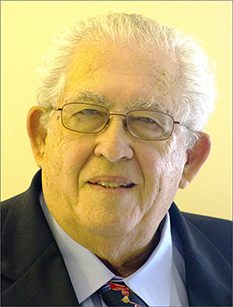 Stuart Caine
I started in photography while in High School (1948). My first 35mm camera was an Argus C3. I retired in 2002 and moved from Long Island, New York to Boynton Beach Florida. While on Long Island I was a member of the Long Island Color Print Club, and was President for two years. This was a unique photography club, we did prints and slides. You had to develop negatives or positives and print the negatives and mount the slides. We had judges who evaluated our pictures or slides for what they were. Being a unique club, we were written up in Popular Photography. Over the years, I also used a 2" X 2" camera as well as a 2" X 3" camera, doing both slides and photos. I used a B-23 enlarger with a color head in the old days, but now do digital only with my computer and Photoshop CS5

My career was spent as an Electronic Engineer in sales as Vice President for a few Consumer Electronic Manufactures. Then in 1986 my wife and I purchased a travel Agency on Long Island. We were both very active in the industry and it gave us a chance to visit the world. We both still like to travel and do photography.
---
---
---
Sarita Yeola
live in the Bay area of California and have worked as a scientist discovering safe medicines for more than 25 years. I recently took up the hobby of photography with a DSLR camera. I find birds to be challenging and interesting subjects for photography. But I am also interested in photographing landscapes and other wild life. I would like to learn about all aspects of photography from the group