Vincent Cochain, EPSA
---
September 2023 - Stairs
Original
About the Image(s)
Technical: 1/100, f/13, ISO 5000 at 12 mm (FF)

I heard there is in our town a new building with beautiful stairs. I went there and ask to take pictures. What you see are the stairs to go up.
I took some pictures. I tried to be aligned with the angles and corners.

Treatment only in LR. Decrease the highlight (-100) and the shadow. Increase the texture (+25) and the dehaze (+46). Conversion in B&W in LR (Blue: +100, to highlight some wall).

---
11 comments posted
---
---
---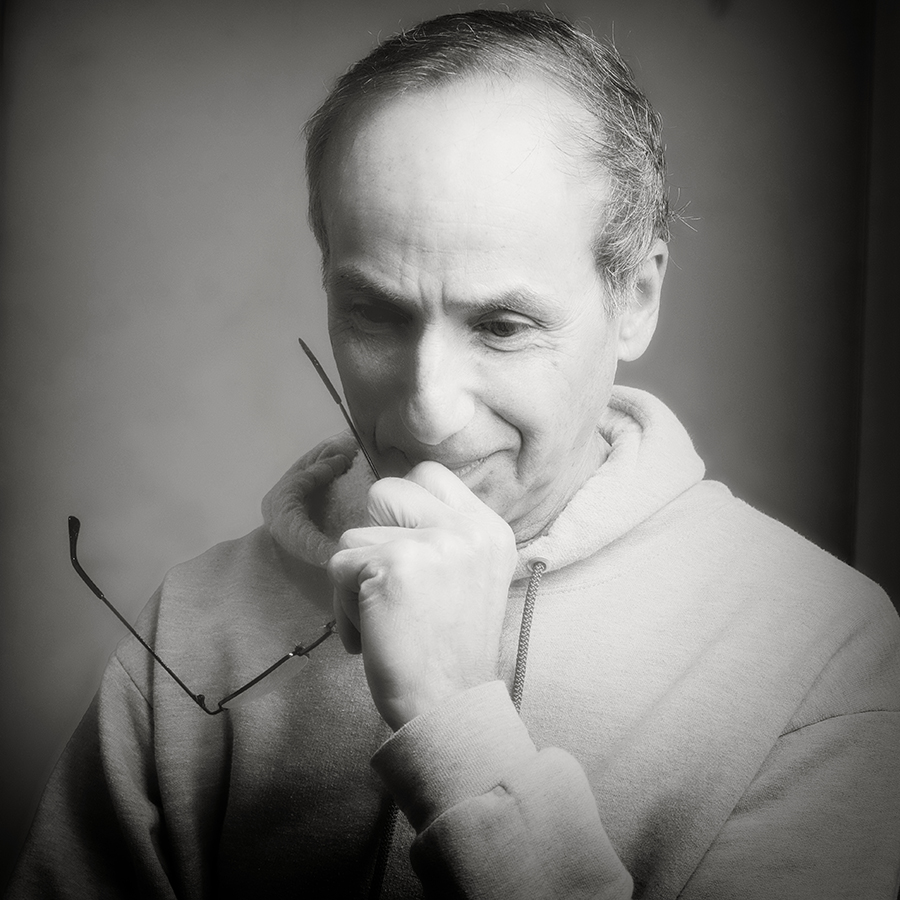 Lance Lewin

(Groups 83 & 87)
Happy Friday, Vincent!
Wow! One of the best "architectural abstracts" I have seen in some time! The tonal Gamut is outstanding and allows the viewer to feel or sense Depth ... the orientation of the image very much helps in this regard.
Question: is this composition as seen through the viewfinder or did you need to crop a little; also, did you use a tripod?
Lance A. Lewin
PSA Global B&W Photography Mentor
PSA South Atlantic Area Membership Director
lance.visualizingart@gmail.com
&nbsp
Posted: 09/01/2023 13:57:32
Vincent Cochain
Hello Lance and thank you for your comment.
It was hand held (5000 ISO to have enough speed) and I tried to have the camera horizontal. I need a little crop (difference between original ans picture). &nbsp Posted: 09/15/2023 10:32:00
---
---
---
David Halgrimson
The shapes and tones here are outstanding. The major V shape works as a frame for the rest of the image and starts the feeling of depth. The inner portion with multiple shapes, light and tones pulls the viewer in and holds them. Each element tends to have its own tone lending to more depth. Because there is little color to work with anyway, conversion to B&W is a great choice. Good one Vincent. &nbsp Posted: 09/02/2023 11:17:24
Vincent Cochain
Thanks David for the analysis of the different parts and comments.
&nbsp Posted: 09/15/2023 10:33:21
---
---
---
Kathryn Delany
Vincent this is a really good example of abstract architectural photography. well composed and thought out. The tonal range is superb and the image itself makes the viewer stop and look again and study it. Excellent job. &nbsp Posted: 09/06/2023 16:56:20
Vincent Cochain
Indeed Kathryn, when I read the comments, I also look again and study the picture... The comments help ... &nbsp Posted: 09/15/2023 10:36:39
---
---
---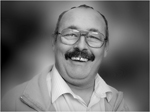 Paul Hoffman
Wow this is special, what a find and so well handled and taken, the shapes and patterns you have in here are just magic and it would have been so easy to get this wrong but you nailed it. Even that light thing sticking out feels right. Fantastic. &nbsp Posted: 09/14/2023 05:57:14
Vincent Cochain
Thanks Paul. Indeed the light was not easy.
&nbsp Posted: 09/15/2023 10:35:27
---
---
---
Fran Yates
Everyone has already said how wonderful this is. The tones. composition, and feeling of depth are spot on. Well done!
&nbsp Posted: 09/14/2023 13:31:54
Vincent Cochain
I was even surprised of all these comments... &nbsp Posted: 09/15/2023 10:34:12
---
---
---
Ken Wilkes
In my opinion the lines and shapes in this image make for an excellent b&w. Love the range of tones. Well done! &nbsp Posted: 09/16/2023 10:18:55
---
---
---
Please log in to post a comment