Lin Sun
---
May 2022 - The Southernmost of the Continental USA
About the Image(s)


It was at Key West, FL, on Dec 22, 2021, on top of the Key West Lighthouse towering the Southernmost House (the house with red roof in the picture).
While it seems impossible to avoid a "big sky" and hence somehow boring, we were lucky to see the red roof house and a driving through sailboat vivified the sight.

The photo was taken by FujiFilm X-T4 with a very old Leica lens at 210mm F/4, ISO 400, 1/300s, +0.7ev.
---
12 comments posted
---
---
---
Raymond Zurschmitten
A successful image with successful colors and a good composition. I like the high proportion of the sky with its beautiful clouds. The sailboat in the background enhances the image despite its small size. From my point of view, the dark colors in the shade of the trees could be lightened a bit, so that you can see the approach of contours. &nbsp Posted: 05/05/2022 07:54:51
Lin Sun
Thank you for your comments. Yes, your suggestion is great. I just did minimum adjustment of color in Mac Photos. Maybe I shall enhance those dark areas specifically. &nbsp Posted: 05/09/2022 10:41:12
---
---
---
Arief Rahardjo
Lighting on the building successfully create dimension. Orange and blue is good contrast as in color theory. In this kind of spot I love to experiment rise my camera higher by lift up my tripod or monopod. Then either using timer or shutter release to shot (I crazy to use burst mode to select non shaking one later .. ha.. ha..)
&nbsp Posted: 05/06/2022 20:44:25
Lin Sun
Thanks for your comments. I believe I was high enough at that time :-) But it's a good idea to take photos for things on the ground. &nbsp Posted: 05/09/2022 21:53:34
---
---
---
Francois Venter
Hi Lin. I think it is a pleasing image. The sailboat is definitely good. If I may suggest a smaller lensopening of f11 or F16 instead of F4 will give you more depth of field and make the boat and water sharper. But nice pleasing image with nice colours &nbsp Posted: 05/10/2022 10:30:00
Lin Sun
Thanks for your comments and suggestion. Yes, the aperture shall be small but I can't remember what parameter I used since it is an old manual lens, F/4 is the default aperture of the lens. Since the shutter speed was not too fast, the aperture size should be small. &nbsp Posted: 05/15/2022 13:40:48
---
---
---
Marilyn Peake
Great colors with the red-roofed building and deep blue sea! The sailboat adds a nice point of interest in the background. The telephone poles and wires are distracting. I'd suggest editing those out. I'd also recommend cropping out the top part of the sky, as the sky is the majority of the photograph. &nbsp Posted: 05/11/2022 22:08:14
Lin Sun
Thanks for your comments. I don't like big sky picture either in general. Maybe wait for the sailboat to be near the house and crop the picture just around the house would be better. But in that way it seems not able to show it is "the southernmost of the continent". And yes, the telephone poles are annoying and I just don't understand why the local gov't didn't invest some money to bury the cables underground, considering the scene is a great selling point of that place. But maybe this is the status quo of infrastructure construction at that place, or maybe very common in the US. &nbsp Posted: 05/15/2022 13:48:14
---
---
---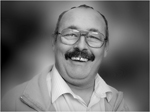 Paul Hoffman
You have captured the common sea view from a property with a sea view in the key west. Yes the poles and wires are common place, I believe this is owning to the ease of fixing, being in a country wire the power lines are in the ground and the debacle you have to go through to get a fix, there is a good claim to overheads. But it does spoil a good view. The roof stands out well and the sail boat is nice.
For me what this shows is how much we as humans have totally colonies the whole area leaving very little room for noting else. Now that is sad. &nbsp Posted: 05/16/2022 04:29:45
Lin Sun
Thank you for the input. Although it was a great place for me to visit for the first time, I just can't find some words to rebut the "common" sense. I was reluctant to work on those poles and wires which are too much in the picture and hard to get a perfect output.
&nbsp Posted: 05/16/2022 04:54:56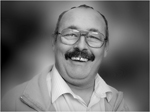 Paul Hoffman
You set me a challenge, I had to see if they could be removed, took about 25 mins and I use Spot Healing Brush, Patch Tool and the Clone Stamp Tool for this. Remember I used to do this for a living and find this fun and quite easy. Rebuilding the grey roof was the fun bit. Hope you don't mind. &nbsp
Posted: 05/19/2022 08:57:43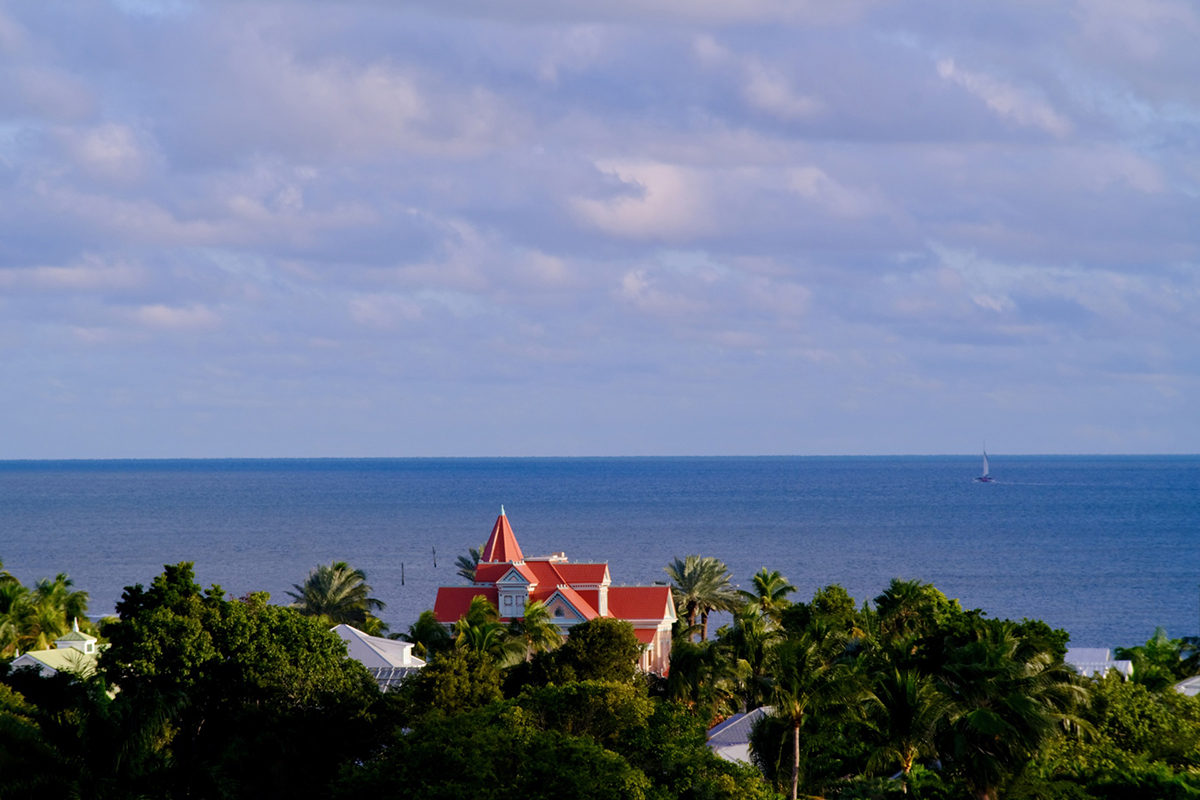 ---
---
---
Mo Connelly
Loved the colours and very well captured. The sailboat completes it beautifully. I agree with Raymond that the dark colour in the trees might benefit from being a little
lighter. I have no real objection to the poles and telephone lines but I can see that many people would be more pictorial if they were taken out. &nbsp Posted: 05/18/2022 05:59:07
---
---
---
Please log in to post a comment