Member Bios
Marilyn Peake
I'm an amateur photographer and USA Today and Wall Street Journal Bestselling Author of Science Fiction and Fantasy. I worked as a Social Worker and Staff Psychologist before staying at home to raise my children. I'm currently trying to balance my time with photography, writing and travel,"all of which I find fascinating. In addition to PSA, I'm a member of two local photography clubs. My favorite types of photography are landscape, seascape and travel. I'm currently shooting on a Nikon D7200. I have the 18-140 lens, a Tamron 70-300 and a Tamron 150-600. I've been using Paint Shop Pro for post-processing and hope to learn Photoshop this year.
---
---
---
Group Admin
Francois Venter
In the last 20 years photography has become a lifestyle for me. Although my first love is wildlife and landscape photography I am just as comfortable in the studio. I have also done many weddings and a number of corporate functions. I would say that the only genre of photography that I really dislike is baby photography. I have recently also moved into the art side of photography, studied graphic design, and a number of art techniques such as cubism, surrealism and impressionism, in order to give myself another outlet for my photography.

My engineering background allowed a good understanding of the technical aspects of photography. I have found it natural to teach, give photography talks and assist during workshops. I try to use my comments to assist people to improve their photography. What I found was that through judging, I learnt a lot about my own photography. I have been a Photographic Society of South Africa (PSSA) member since 2005 and have attended numerous PSSA congresses. I served as the Northern Gauteng Regional Director on the PSSA board since 2015.

I received my AFIAP in 2019 and my EFIAP in 2021. I also hold the following Honours from the PSSA: APSSA (Vers), DPSSA(Vers), EPSSA.
---
---
---
Mo Connelly
I live in Salisbury, (England). I took up photography when I retired from the UN Refugee Agency. I spent my working life in many of the world's hotspots but now enjoy traveling in the UK, Europe and the US fir the joy of travelling.
<br />
<br />I'm primarily a documentary projects/storytelling photographer and rarely take individual images. My current project is on the slate mining industry in Snowdonia, North Wales. But, I am looking at broadening my photographic interests. I have a wide interest in photography and photographers generally. I enjoy the company of other photographers, have a good photo book library and love exhibitions.
<br />
<br />I'm not a member of any formal group or camera club now - and I don't enter competitions. I do have a (delayed) exhibition coming up in the Salisbury Library (when the new normal finally kicks in) on the subject of 'Belonging'.
<br />
<br />I use a mirrorless Sony, but have just bought an iPhone 11 pro max as the camera is so good (and I can use it as as phone too) and think I'll be doing more on the phone in future.
<br />
<br />I need to learn to do more with my photography and hope to turn my hand to sorting out my photographs and turning them into books. I use Lightroom, but am trying to relearn photoshop.
---
---
---
Arief Rahardjo
Arief Rahardjo was born in Jakarta, March 20, 1970. Now he lives in Tangerang Selatan, Banten province, Indonesia.
There was evidences that Arief love photography since junior high school (1983). He Learn photography autodidact by attending some short photography courses, photography seminar and sharing, and others photography knowledge like books, videos, and other tutorial.
His first experience doing photography as hobby was since film era using pocket camera. At that time He dream to have SLR Canon EOS 800.
Arief start using digital pocket camera in 1998, Bridge / Prosumer Digital Camera, then having first DLSR in 2013.
Until today Arief actively practising photography with smartphone, pocket camera, or DSLR.
He join some photography community in Facebook to improve his photography skill and knowledge. Never stop learning in photography.
---
---
---
Raymond Zurschmitten, QPSA
Growing up in the Swiss mountains, I studied natural sciences in Zurich. For over 35 years I live with my family in this city.
I take pictures since my youth. From 1979 a Canon AE-1 was my faithful companion for mountain tours or trips abroad.
Since my retirement and the further education in photography I am mainly interested in this sector. To develop myself further, I regularly attend specialized workshops such as night photography or fine art printing.
---
---
---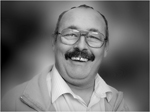 Paul Hoffman
Hello from England. I live in Cheltenham in the Cotswolds.

I spent 35 years in the Printing industry producing many magazines and periodicals and was trained professionally in darkroom techniques. Owing to ill health I had to stop work a while back. I now spend most of my time helping to run Gloucester Camera Club and entering photographic competitions.

I started photography 35/40 years ago but stop for a while to concentrate on my sporting activities. I was a very good cyclist and golfer but specialised at lawn bowls reaching county and national levels. Looking for fresh challenges I took up photography again. Since then I have gained accreditation of CPAGB & BPE3* EFIAP. I think myself lucky as my images have been published and have been awarded many awards in competition.

Having many likes in photographic styles and will attempt to do most, I used to specialize in portrait and sport images but am drifting back to landscape images.

I am a great believer in a good image is an images that makes you stop and look. Here's hoping you like mine.