Joan Field, FPSA
---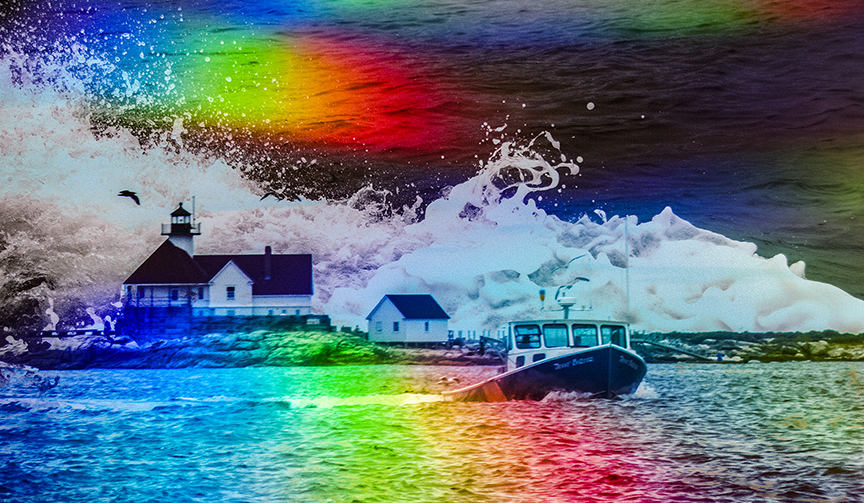 September 2023 - Escaping from the Tsunami
About the Image(s)
Joan S Field

04:53 (3 hours ago)

to me
Sorry, Ian, it's been a crazy week.
Titla: Escape from the tsunami.

This was a combination of three images. One was the lighthouse and boat, The second ws raging water and the third was some pretty spectrum colors I had originally Calle d this : A Dream. Excaping from the Tsunami. You can call it that. It is a lighthouse in Maine, the raging water from the same set of images and the colored spectrum also from the same set of images. I used different blend modes to get one where the water showed only behind the lighthouse in what was the sky. I may have used Overlay, not sure now. Also I couldn't find the other shots although I had had them not that long ago. . All layers were combined with a blend mode. I think I went down the to see which worked the best and liked this one. Maybe I coldly have left out the spectrum layer..
---
5 comments posted
---
---
---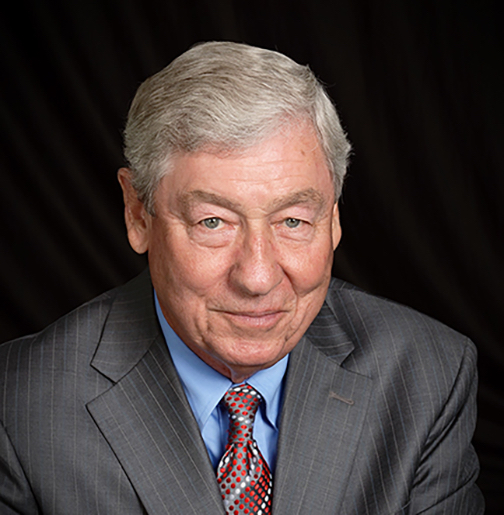 Chan Garrett
What a very nice, colorful image. Very creative. I like the way you have put this image together. As for the colored spectrum, I believe it is what gives the image the most interest. The raging water gives me the appearance of being put together in three segments. The one to the left side is well done. The next two segments lack texture and appear frozen.
Thank you for sharing this image. I do enjoy seeing it. &nbsp Posted: 09/11/2023 17:39:11
---
---
---
Ian Ledgard
A great idea to combine these images into a
story.Sometimes
it is difficult to know when to stop adding to our images and perhaps you have fallen into this trap? It is the coloured spectrum which bothers me, especially where the blue changes the colour of the raging water just above the boat. Pehaps brushing away selective areas would help? &nbsp
Posted: 09/12/2023 11:16:19
---
---
---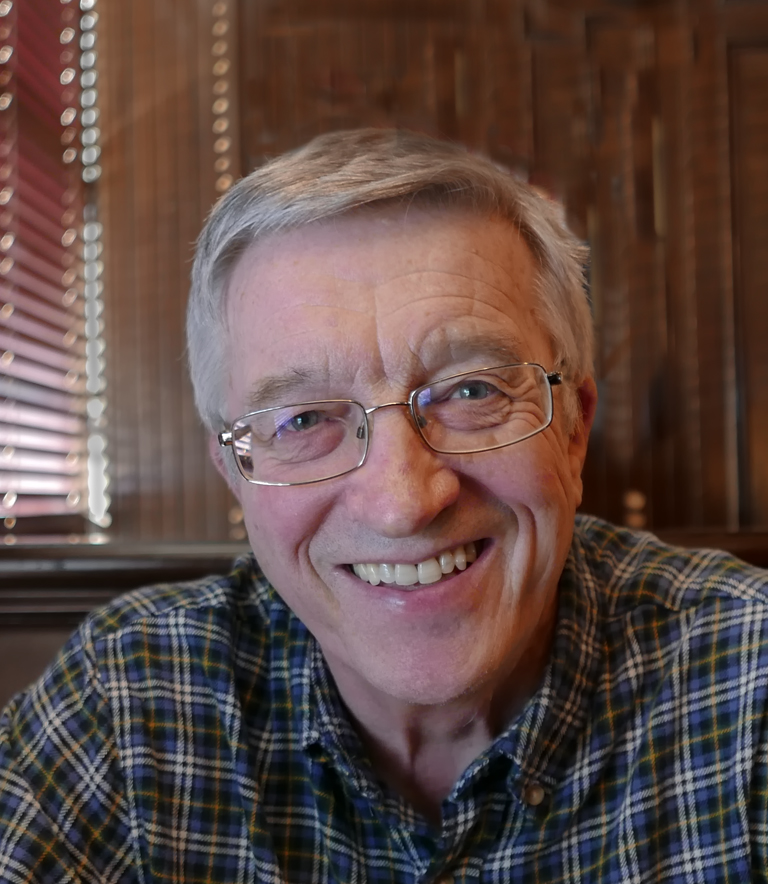 Gunter Haibach
I like this image very much - great story and great depiction. My only small suggestion would have to do with the green to red sky transition - bit too abrupt - at least for me. The Tsunami wave on the right also looks a bit odd - detail missing.
Overall, a great image
&nbsp Posted: 09/13/2023 12:56:53
---
---
---
Jim Hagan
I like the combination of the lighthouse and the raging water but the spectrum colors, to me, is a distraction. Also, I feel that the foam above the boat is too heavy. I like the spray on the left side much more. &nbsp Posted: 09/14/2023 06:07:13
---
---
---
Andrew Hersom
Very novel, a neat idea. I like the spectrum colours in the water but those in the sky are a bit heavy for me, especialy on the top right. &nbsp Posted: 09/18/2023 02:53:10
---
---
---
Please log in to post a comment