Member Bios
Group Admin
Carole Kropscot, FPSA
I joined PSA in 1977 when I heard about it at the St. Louis Camera Club (Missouri). Now I live in a suburb of Kansas City, Kansas. In the intervening years I belonged to camera clubs in Philadelphia and Dallas. I love scenic, travel, and flower photography. I started using Photoshop when it was version 4. Now I have an Adobe subscription to Photoshop and Lightroom. I turned my interest in computerized photography into a home business where I restore old photos, digitize prints, and create video photo shows using my customers' own photos and music to tell stories to show at an event for anniversary, birthday, graduation, retirement, funeral, etc. I use Photodex ProShow Producer. My website is www.creativephotoservices. I use Epson scanners and printers and Canon cameras. I have a Rebel T5i and my trusty Powershot SX50 - a super zoom of 24-1200mm. Also Sony 6000 and 3 lenses.
---
---
---
Gavin Tow
I started doing photography as a hobby in the beginning of 2016 with the purchase of my first Canon Rebel 5i DSLR. It's been a learning curve since then ! My dad was a long time PSA member starting in the 1970's and, as a kid, I enjoyed hanging out in his darkroom. I use Lightroom and Paint Shop Pro for post processing, and still learning. I currently live in Olathe KS as a Software Engineer by profession. I took PSA's Still Life photography course this year finishing last month, and enjoy Minimalism photography, Still Life photography, and Astrophotography.
---
---
---
Connie Reinhart
In 1965 our little B&W TV broke. To pass the time needed to deliver a new TV, we went to a local discount store, bought a color developing kit and processed our first B&W roll of film. Our new TV was 2 years old before we ever watched it.

The first remodeling in our new home was making a dark room. So B&W is my first love. We joined the Palmerton Camera Club in 1969 and have been active in it ever since.

We like nature, travel, portraits, macro, just about any subject. (We're not crazy about fast-flying eagles.)

We work with the local historical society copying old photos and documents or taking pictures of current events for future historians. We have mentored Girl Scouts and Boy Scouts in
photography.

For several years we have been responsible for the tabletop set ups at the Berks Photographic Conference.

I use a Canon 5D Mark II with a Tamron 28-300 zoom. We enjoy making slide shows using ProShow Gold. I use PhotoShop CS6 for editing, and NIK filters and Topaz are my go-to
tools.
---
---
---
Walter Ross
I have been working with photography as a hobby for over 60 years. In the late 1950s I started with a NIKON F and have been shooting with NIKON ever since. My current camera is a digital NIKON D70. I have 6 various NIKONs with many attachments, all will work with my D70. I have been in many camera clubs thru the years in Chicago and Phoenix. I am now living in an age restricted community called Sun City, Arizona. You must be 55 or better to own a home in Sun City. My current camera club is the Sun City Camera Guild, which is open every week day in one of our recreation centers. We have two darkrooms and two digital workstations for members. I have been with PSA for over thirty years, and I am the regional director for region 20. I have been to many PSA Conferences. href="mailto:waltsueross@msn.com">waltsueross@msn.com
---
---
---
Barbara Kuebler, FPSA, MPSA, AFIAP
Photography has been a hobby of mine since I picked up a Brownie box camera as a little girl in Lead, SD. My husband, Don and I live in Jupiter, Florida and spend mid-May through mid-October in our house in the woods outside Bigfork, Montana. Nikon cameras are my first choice and I have lens ranging from 18mm to 500mm. I also love my little Sony DSC HX1 compact camera for travel. I use Photoshop 5, Lightroom and a Wacom tablet for editing my images. My favorite subject is Nature, and I shoot everything, but especially like birds . I joined PSA in 1993, and have served on the Everglades Chapter Board. Competing in the PSA Salons has made me a better photographer and I have stars in CPID, Nature and EID. Recently I started entering PJ and PT and it is fun shooting different subjects.
---
---
---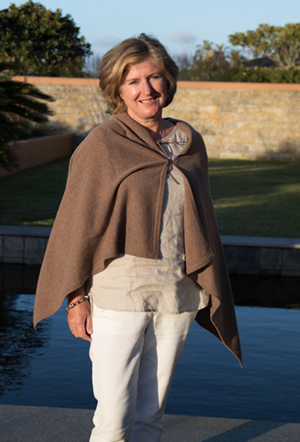 Ally Green
I developed my interest in photography really in the last few years and love to shoot nature and landscapes mainly although i am lucky that we travel often (i am a travel specialist with a focus on Africa) so am exposed to great cultures and opportunities. Henri Cartier Bresson is a great mentor and love to "be in the moment" when i am out shooting. We are lucky to live in Colorado also in the summer months and part of the winter where i have a great teacher who has been a great inspiration to me to get me to the level i am today. I am British but have lived in the States for 10 years now. My husband is American. I have a Canon 7D Mark II which is great and a Canon 100-400mm lens for wildlife and my every day lens which i love is the Canon 24mm- 105mm. I am a member of 2 photo Clubs, one in Denver and one in Vail which i submit images for competitions.