Group 12 General Photography Discussion
---
10 threads - 31 total comments
This page is dedicated to the discussion of photography in general, beyond the images that are being discussed monthly.
---
---
Thread Title: Winter Photography Tip
Connie Reinhart
Hey gang. Here's a tip for winter photography adventures. My friend, Donna, keeps her spare lenses in the foam koosies that are used to keep canned drinks cold. &nbsp Posted: 01/14/2019 15:14:27
---
Thread Title: File Backups
Carole Kropscot
It's best to have 2 backups of important files. One needs to be off your own premises in case your house burns down or gets blown away in a tornado. I have photos on external hard drives and in the cloud. The cloud is nothing but hard drives that reside somewhere physical, just like your at-home stuff. &nbsp Posted: 08/30/2018 16:32:02
---
Thread Title: Discussion Questions
Gavin Tow
I was just curious, as I don't often see it as a discussion with photographers.
1) What sort of setup/method are you using for storing your digital photos?

2) Are you using any sort of cloud service?

3) Do you use a special computer for photos ?

I'm using a HP laptop running Windows 7 that is several years old. I do a backup of certain directories using some software called Backup4all onto external HD's. It has an option to transfer it to the Google cloud, which is encrypted. This is a recent service, and I found it slow. I've heard of people using products that allow their own personal cloud. I'm in the IT industry, and using my computer for personal finance, photography software, and any computer related software is a bit much, and was looking for best practices more experienced people may be using. &nbsp Posted: 07/22/2018 09:18:19
Connie Reinhart
Gavin: Call me old-fashioned, but I don't trust the Cloud. I have several external drives that I use just for photographs. Now this is not a perfect solution. The power supply on the oldest drive failed. Fortunately our computer tech was able to transfer the data to a new tera byte drive. Just recently the next oldest drive failed. I haven't addressed that one as yet. Years ago I used Winkflash to design a book for a local artist - a retrospective of her work. It was a labor of love that required a lot of work. Then Winkflash was purchased by another company and the artist's book was lost. Could something like that happen with Cloud accounts? Perhaps the answer lies in using the Cloud, but also a physical backup on a removable external drive. &nbsp Posted: 07/22/2018 10:34:25
Gavin Tow
All the cloud services say that the data cannot be shared, is encrypted to insure privacy, but I can't be looking at the terms of service with every update to make sure someone didn't changed their mind. I sent a backup to it that was also password encrypted. It's just a lot of work for little return.

The personal cloud service type of device is internal and does data backups automatically (two drives) that are removable. They're getting more popular. Some people use desktops. I know what you mean with failing drives. Mine had had started acting up. I didn't lose data, but the hassle of recovery was very time consuming. &nbsp Posted: 07/22/2018 10:55:48
Connie Reinhart
Well, after losing 2 external drives and paying our tech for data recovery, I am ready to at least look into cloud backups. The personal cloud service backup looks interesting. Oh, and 2 folders got corrupted on a new external drive - 'unimportant' ones with images I really wanted to work on. &nbsp Posted: 08/30/2018 16:15:37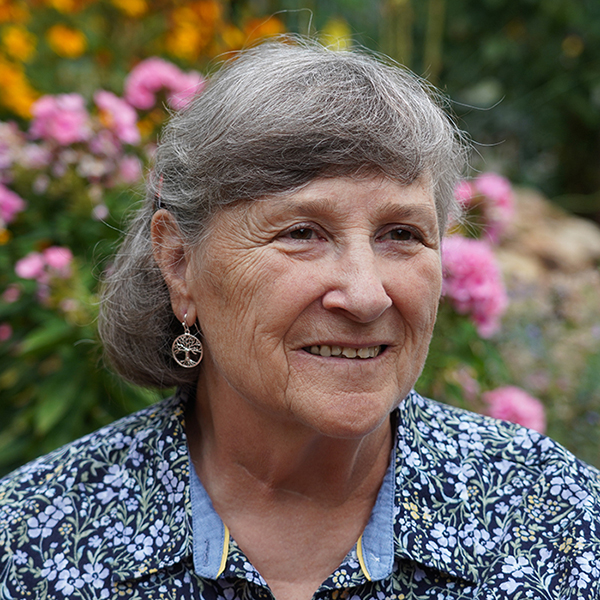 Lee Ann Stamm
I use Backblaze. There is unlimited backup of files and images that you have, and it doesn't cost much for what you get. They back up all the drives you designate. So it will do your PC and attached portable drives. It's pretty amazing.
I just went to their website, and it quotes $7.00 monthly, $70 Yearly, and $130 for two-years. That is the personal price. I highly recommend it. &nbsp Posted: 11/10/2022 13:36:50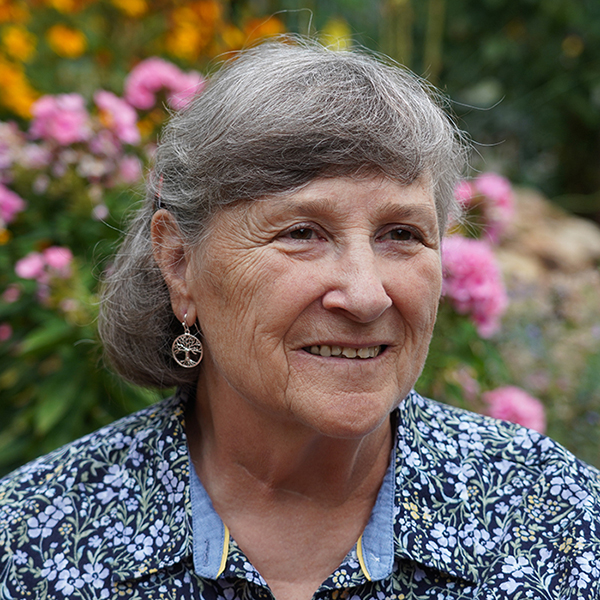 Lee Ann Stamm
I also depend upon 2 portable drives, and I keep another in the safe deposit box that I update every 3 months. So the cloud back up is maybe over cautious, but I wonder what I would do if a tornado took out the bank and my house. &nbsp Posted: 11/10/2022 13:40:29
---
Thread Title: Topaz Studio
Connie Reinhart
Gavin asked about Topaz Studio. It is a free download with basic adjustments and some nice presets. You can buy more adjustments and plug-ins. It can be a plug-in for Photoshop or Elements (don't know about Lightroom) or it can be used as a stand-alone. The learning curve is slightly steeper than Elements, but it's very nice. The more tools we have, the better able we are to make our photographs look like what we saw. &nbsp Posted: 03/13/2018 15:29:33
---
Thread Title: Pricing Prints
Connie Reinhart
We have 4 local photography shows to prepare for this month. We may sell our photos. Given that this area seems to love paintings, but treats photos as the orphan child, how do we determine how to price our images? Costing out supplies comes to about $35 per 16x20 print. I want to charge $100. The pictures will probably not sell at any price, but I do want people to appreciate the skill and expense that go in to making these large prints. Any comments? &nbsp Posted: 02/28/2018 10:45:08
---
Thread Title: Social Media
David Smalldon
Carole Kropscot
I'm not into sharing, which is the purpose of social media. I'm more into having my photos and knowing that I have them! I don't publicize the photos I take.
I'll put an occasional photo on Facebook, but they're generally family or snapshots. I love Flickr for its storage feature. But many of those photos I upload to Flickr aren't the so-called "best" ones but also include all of the ones I personally want to keep. Occasionally, I'll share a photo from Flickr to my Facebook.
https://www.flickr.com/photos/ckropscot/
I do have an Instagram account, but I rarely take a photo with my phone, and I don't think I can upload a computer photo file there. And I'd have no reason to put a photo on Instagram. Not sure why people do it!
I guess I take photos just for myself! I do edit all my photos in Lightroom or Photoshop whenever I go out taking photos and rank them.
My main use for my photos is that I make a video slideshow of a photo shoot or vacation or event. Otherwise, I'd say I just store them. I have many external hard drives full of photos and videos!
I like the feeling of having captured that moment in time. I have so many photos I take that I like that I wouldn't know which photos to single out and share with other people. And I'm not so certain that people want to see yet another photo I took! There's always yet another photo! And I do plan to continue taking all those photos in the future, because I just "have to" photograph certain things! &nbsp
Posted: 01/02/2018 12:49:04
David Smalldon
Carole:
Just to start, let me quote a few facts about Instagram from Scott Kelby's Instagram class on KelbyOne (I subscribe to that website now and then for their excellent photography classes!)
- Instagram IS the only Social Media platform made for photographers and for photography marketing. It was the original.
- there are over 400 million active users on Instagram. 100 million more than Twitter. Instagram doesn't have as much as Facebook but there are other advantages that Instagram has that Facebook doesn't which I will discuss below.
- 96% of top Fashion brands are on Instagram
- you're much more likely to have your work discovered on Instagram than to have somebody stumble onto your portfolio somewhere else
In essence, there are THREE big advantages to Instagram:
1. ALL your followers see your posts and aren't restricted (Facebook will limit your posts depending on how many people you have). All of your images show up in your follower feeds in Instagram for them to look at.
2. You can reach OUTSIDE your followers for FREE (via hashtags) which is difficult to do in Facebook without paying for marketing costs.
3. You LEARN which images resonate the best by seeing how many likes come back. My flower picture got 4 likes..okay..then it's not as good as I thought and I won't be posting that. My forest picture got 40 likes probably means it's a picture that I need to be putting on all my social media channels!
On Instagram, people post pictures there to get exposure to people you would NEVER get access to any other way. Instagram is like the FACEBOOK of photography!
One important thing to remember about Instagram is that if I tag my photos then if somebody who has 100 followers LIKES my photo then my photo comes up in THEIR feed and if one of their follower LIKES my photo then my photo will come up in THEIR feed and so on and so forth! In other words, people who NEVER follow you can get access to your photos and you can get followers just from putting your photos out there and tagging your photos properly. So for somebody, like me, who wants people to know about my photography and about me then Instagram is an important social media tool to use and understand on a daily basis. It gives me exposure to people that I might not otherwise have the ability to ever have exposure to and for them to see my photo in their feed.
Instagram is the best way to get your photography noticed in a world that is saturated with digital images.
I think you would be very pleasantly surprised if you took a photo once in a while that you like and posted it on Instagram with the appropriate hashtags. You would have people from far and wide engaging with you and admiring your photos plus you'd get positive feedback (I've never received negative feedback on anything I post on Instagram!) and it would help you to better hone your photography skills to see what other people see as to what makes an interesting
photo.So
start using your Instagram account and you will start understanding which photos people want to see you sharing with them! :)
&nbsp
Posted: 01/02/2018 13:46:36
Carole Kropscot
The last time I tried to put a photo on Instagram, it had to be done from a phone. Has that changed? &nbsp Posted: 01/02/2018 14:06:50
David Smalldon
Carole Kropscot
It didn't work. Sorry! &nbsp Posted: 01/02/2018 18:58:59
David Smalldon
Maybe a video might help. This one is from Petapixel. You have to use Chrome browser and follow along with the instructions provided. Good luck! I tried it an it worked great for me. Let me know if you have any questions...
https://petapixel.com/2017/10/20/video-post-instagram-computer/
&nbsp
Posted: 01/03/2018 08:20:54
Connie Reinhart
Carole, you said you like to make slide shows. What software do you use? &nbsp Posted: 01/16/2018 09:57:37
Connie Reinhart
This group is my social media - and you are great! Thanks, Carole and David, for the editing and tutorial sites. Carole, my friend has many of his photos on his phone. I believe he emails them to himself, then opens the email on his phone. And speaking of Photo Shop tutorials, what do you know about smart objects? This seems to be a very useful technique. &nbsp Posted: 01/05/2018 12:35:04
David Smalldon
What about Photoshop smart objects Connie? What are you thinking about doing specifically? &nbsp Posted: 01/05/2018 14:58:16
Connie Reinhart
There have been occasions when I wanted to insert the same object into different pictures. Making the object a 'smart object' would probably have made that easier. I am making a slide show for a friend and want to line up several shots of a whale fluke splashing in the water. It would be very effective to have the background stable and only the fluke moving. There are many other uses for smart objects; I just don't know how to create them or use them. &nbsp Posted: 01/06/2018 20:26:11
David Smalldon
Connie:
Maybe you could take a look at this
https://helpx.adobe.com/photoshop/using/create-smart-objects.html
And I think you might be talking about a LINKED smart object specifically.
I'm having some difficulty following you though about how you think smart objects might help you in this case so let me know if you need a little further help on this and the documentation doesn't help you at all. &nbsp
Posted: 01/06/2018 21:33:26
Connie Reinhart
Thank you, David. This will take some study. The time I needed to use a smart object was for the title to a play. I needed to overlay the title onto various backgrounds. &nbsp Posted: 01/07/2018 08:44:33
---
Thread Title: More Photoshop Tutorial Sites
Carole Kropscot
On youtube, I just discovered excellent Photoshop tutorials by PIXimperfect and I subscribed to his channel. Seems like I watch one of them every day now! &nbsp Posted: 12/15/2017 12:56:49
Connie Reinhart
Thank you, Carole, for starting this page. I rarely watch Photoshop tutorials - not that I'm that good. I'm more of a 'hit that button and see what happens' kind of user. I have been taking all the Topaz free webinars. I also pay attention to what the members of our group say about processing. As far as Christmas lights go, I take one shot on automatic and use the exposure information as a starting point. Then adjust f/stop to get the desired depth of field as well as star bursts. &nbsp Posted: 12/16/2017 09:47:53
---
Thread Title: Settings for Christmas Lights
David Smalldon
SO I have a question, what type of settings do people like to use when taking pictures of Christmas lights outdoors? &nbsp Posted: 12/15/2017 09:30:07
Barbara Kuebler
Over the years I have shot with half Canon & half Nikon shooters. Our settings at the same place & time are always different. My Nikon is generally always set at -3 exposure. I shoot Christmas lights & sunsets underexposed. Bracketing is the safest way. &nbsp Posted: 12/16/2017 13:07:53
---
Thread Title: Photoshop Tutorial Sites
Carole Kropscot
David Smalldon
Let's see, I have so many favorites sites!
My favorite would be:
www.petapixel.com
Sometimes I like
www.fstoppers.com
but they tend to cater to high-end photographers more.
I also LOVE
PHlearn.com
They have the EASIEST most clear-cut and simple Photoshop tutorials I have ever seen and YES! they have free tutorials (over 490 of them currently!)The easiest way to see their free tutorials is to go to their YouTube channel at:
https://www.youtube.com/user/PhlearnLLC/videos
Finally for the best Photoshop videos who does the most WONDERFULLY creative things with pictures, I like to watch BLUE LIGHTNING TV on YouTube at:
https://www.youtube.com/user/bluelightningtv/videos
&nbsp
Posted: 12/15/2017 09:29:10
Carole Kropscot
Wow, the PHlearn tutorials are excellent! Thanks, David. &nbsp Posted: 12/15/2017 17:51:11
---
Thread Title: Our New Bulletin Board
Carole Kropscot
NEW! Just for our own group members! If you have a general photography question or opinion you'd like to share, this is the place for it! &nbsp Posted: 12/12/2017 09:02:28
---
Please log in to post a comment