Member Bios
Group Admin
Dick States
Dick is a horticulturist, retired educator of 35 years teaching horticulture, and published author of educational slide series for The Ohio State University. I purchased my first camera in 1973. It was a used Nikon and several used lens. The one lens was a Nikon 55mm macro lens. I had just started teaching horticulture and required my students to learn to identify many different trees and shrubs. I had a problem; no slide series. In those days, to teach, plant ID, you had to have slides. That's when I started taking and putting together my own slide series, which was published, and that started my love for macro and close-up photography. Dick was state winner in Cameras in the Curriculum sponsored by Kodak and the Ohio Education Association. He has won many awards in photography and has more than 50 covers on the Buckeye the publication for the Nursery and Landscape Association. His specialty is close-up (macro) flower photography. He has received four gold medals from PSA as a member of the Warren Photographic Society.
---
---
---
Georges Dormoy
Born in the French Caribbean (Guadeloupe) in 1948 I started photography when I was 10 years old, favouring travel, landscape and nature. My father let me use his Rolleiflex bulky camera, but my very first camera was a Voïglander, and then a Yashica, using 25 ASA Kodachrome films.
When I moved to the USA to live there during 3 years from 1974 to 1976, I was living in Port Washington (Long Island, New York). My passion for photography led me to be a co-creator of a new camera club in town, named "Port Washington Camera Club" in which I learned a lot in photography, simply by participating in photo contests and discussions with other club members. I built up my photo equipment in the Nikon brand, starting with the F2, then the F2s. My favorite subject was abstract pictures and macro photography (close-up). I was also particularly fond of the autumn colors of trees in the nice residential areas of Long Island.

After this period, I moved to Geneva (in 1977) for professional reasons and worked there during 20 years. I joined the camera club named "Soci√&copyt√&copy Genevoise de Photography" and participated in many contests, focusing in macrophotography, abstract, nature (the swiss mountains) and travel. My profession (economist in commercial aviation) led me to visit 68 countries in the world and flying over 3 million kilometres in commercial aircraft, giving me the opportunity to take many pictures around the world. I continued upgrading my Nikon equipment, acquiring a F3 in 1983 and then an F4 in 1988.

Then I moved to Montreal (Canada) in 1997. I got into my first digital camera (Nikon D90) in 2008 and upgraded regularly to higher camera models (D100, D700, D800, D850 and now Z7).
I retired a few years ago and discovered lately a fantastic camera club in the Laurentides named "Club Photo des Pays-d'en-Haut) which gave me again the motivation I needed to continue my passion for photography. Still focusing on travel photos, macrophotos and nature/landscape. A new subject of interest hs been "Creativity".

---
---
---
Tom Chen
Every work is my child", I give it with heart, and have a connection with the work,Every work is the culmination of my hard work and is full of my love.
---
---
---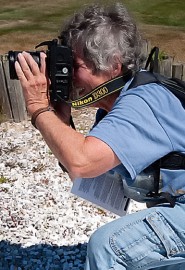 Janet DiMattia
After retiring 14 years ago from teaching in CT, relocated to Cape Cod, MA.
Here, the ever-changing natural environment provides a multitude of opportunities to photograph. Cape Cod also is the home of several camera clubs, one of which is Cape Cod Viewfinders (CCVCC), of which I am a member and the area offers photography workshops, etc. throughout the year.
My longtime interest and participation in birding activities, outdoor ventures and the volunteering I do in nature-orientated organizations have augmented my main focus - bird photography. Now it is the time to experience, expand and enjoy all forms of photographic expression.
Participation in an on-line dialogue is a new adventure for me. I am sure I will enjoy and learn from it.
---
---
---
Ally Whiteneck
New to digital photography, I have always had an interest in taking photographs, mostly because I am an avid traveler and like to record the beauty of the places visited.

I am new to using a digital camera and shooting raw images vs jpeg. I find photographing anything up close intriguing. I have a Sony A7iii with a 90mm macro, 55mm and kit lens. I also use a Lumix zs 200 because I find taking larger equipment burdensome when taking hikes which are either long or in hot weather. I frequently use my iPhone 12 Maxpro for photos and use its raw capability ability to change f stops for shallow DOF.

We live in the San Francisco Bay Area in a retirement community called Rossmoor. We travel frequently to western destinations such as Lake Tahoe, San Diego, Yosemite, Bend, Palm Springs and Tucson.

I am not able to easily critique my own photos and hope to learn to shoot better "in" camera and adjust properly "later" in software.
---
---
---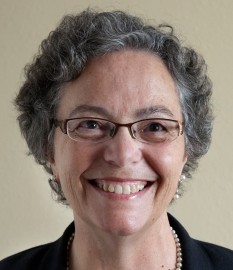 Charissa Lansing
My interest in photography as a personal hobby was launched about ten years ago. I put aside the disposable film cameras (that I purchased frequently for making family snapshots) and invested in a point-and-shoot, digital camera. My purpose was to make flower images to send to my mom, who could no longer work in her beloved garden due to a progressive illness. In the spring of 2009, I wanted more control over my images and invested in a DSLR camera (Canon Rebel XSI) and a seminar with a local photographer to learn some photography basics. The following spring I joined our local camera club and a few months later the PSA. One valuable benefit of joining the PSA was the opportunity to complete Jon Fishback's beginner and later some advanced photography courses!

My husband and I have been married for 45 years and have lived in Champaign, Illinois, a rural community and university town, for the past 30 years. We love to travel when time allows. I am an emeriti professor at the university here with expertise in speech and hearing science. My research has focused on auditory rehabilitation, on topics such as hearing aids, cochlear implants, auditory-visual speech perception, and the impact of hearing loss on the quality of life.

There are many facets of photography that interest me, although making images of flowers is probably my favorite subject. I am intrigued by close-up and macro photography. I hope to learn from the members of the digital dialogue study group and improve my technical skills, image composition, and the impact of my images. I am learning what it is to be a photographer and strive to become a keen observer of nature and succeed at sharing what I see.