Member Bios
Tim Oliver
When I was thirteen my father handed me a pristine Kodak Retina IIIc, a wonderful little 35mm camera he picked up in the PX on his Air Force Base during the Korean conflict. I've had the photography bug ever since. I took it everywhere and taught myself the techniques of photography through much trial and error. However, it has been an inconsistent passion, and I've been rather an unfocused photographer in both subjects and style for many years. As a husband and father of two with a full-time job in the technology operations and support field, my photography has been mainly a mixture of hobby and occasional paid opportunities. Recently I have been focusing on wildlife and the outdoors with an emphasis on artistic expression. My previous careers were in radio broadcasting and graphic design, before I got into the analytical field of technology, and I've been attempting to tap into my dormant creativity. Which is why I consider myself an artist, and not a photojournalist. I've joined PSA to learn and grow as a photographer. I am currently shooting with a Canon EOS R6 mirrorless and Sigma f5-6.3 150-600mm Contemporary lens for most wildlife shots, but still depend on my workhorse Canon EF 70-200mm f2.8 and EF 17-40mm f4 for everything else. Although the Canon RF 24-105 f4 is a great all-purpose lens for light traveling.
---
---
---
Emily Kawasaki
My name is Emily Kawasaki. I am based in Brooklyn, NYC. My main hobby (and secret talent) is photography, primarily landscape, architectural and stock photography.

In 2005, while living in Japan, my friends introduced me to the Holga camera and the beauty of light-leaks and experimental photo methods. My photographic interests and experience soon expanded into 35mm film photography and a growing collection of film cameras (flea markets finds include Minolta, Konica, Canon, Yashica, Nikon). My photographic focus has always been to highlight landscapes, scenes and cultural artifacts that are often taken for granted and/or overlooked.

In 2013, I started shifted into digital photography, starting out with my mobile phone. Since 2016, I have been primarily working with my Sony a5000 and a variety of lenses.
You can see my work on: My photos on EyeEm
---
---
---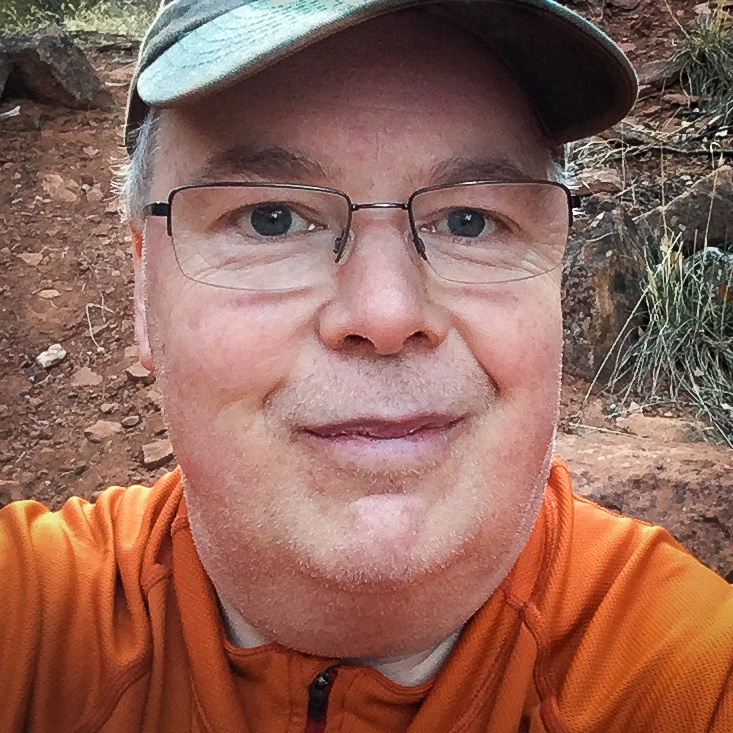 Robert Atkins
Bob Atkins is an amateur landscape photographer, living in the Northeast of the United States, and specializing in large format color images. Self-taught, his journey in photography started as a teen, developing B&W film in a basement darkroom "under the stairs". He put aside photography in college, only to reconnect with it later in adulthood as part of a continuing love for exploring the outdoors.

An engineer by training, Bob brings an aptitude for precision and problem solving to his photography. The former is reflected in a choice to photograph with large format 4x5 film, allowing him to convey the full detail and tonality of grand and intimate landscapes alike. It is no surprise he is influenced by past and present color large format photographers, including Charles Cramer, David Muench, Michael Fatali, and Ben Horne.

Bob photographs to bring to others the unique moments in nature where light and land have conspired to touch his heart. He revels in the journey, the opportunity to adventure in nature with hopes of discovering that special place or moment. He also enjoys, strangely enough, the waiting which is often required in the search for great light. He describes it bringing a calm connection with nature, as well as a child-like anticipation. His photographs are witness to the power of exploring, patience, and hope, suggesting that remarkable things are possible if only imagined, sought, and creatively teased out of the world. As J.R.R. Tolkien said well, "Still round the corner there may wait, a new road or a secret gate." Bob seeks to round those corners, and to bring to all of us the joy of the discoveries which lay beyond.

---
---
---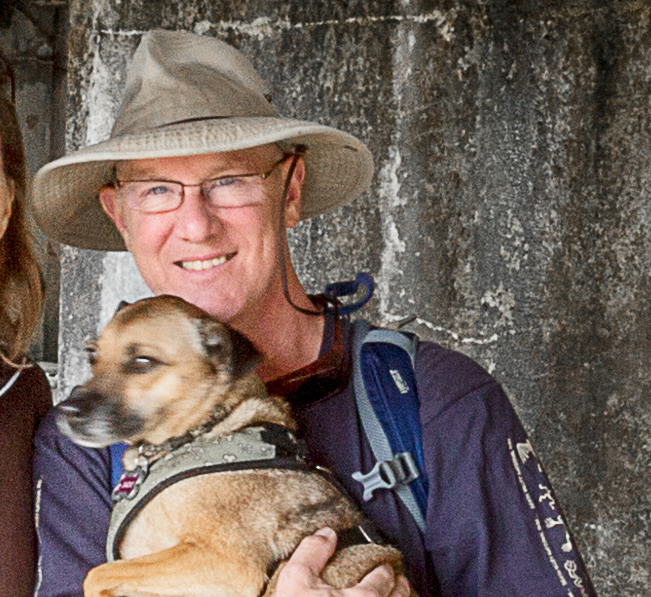 Dan Mottaz
First I was a painter, then a photographer, then after a long career in the motion picture/video business I went back into photography. Now I'm retired in Idaho. I'm the former President of the Boise Camera Club. My photography is mostly landscapes, but I occasionally shoot macros, abstracts and architecture.
---
---
---
Cheryl LaLonde
Hi, my name is Cheryl Lalonde. I am a pharmacist, but I have always enjoyed taking pictures for as long as I can remember. I used the automatic mode on every camera I owned until 2016 when I visited a photography gallery with many large, beautiful landscape prints. That was when I was truly inspired and began learning what it would take to print such large, perfectly composed images with beautiful color and clarity.
I am constantly learning and believe that as soon as I begin to think I know enough, that is when I need to reassess my skills. It will be at that point that I will find out, I really know next to nothing. Photography is a vast and changing field. I know that I will never learn enough and my style and expertise in the craft will evolve and change continually.
My first passion is landscape photography, but I do enjoy drop photography, macro photography and some portrait photography. For me photography is an adventure. It gives me a reason me to explore our beautiful world, reconnect with nature and capture those moments in time. I try to capture beautiful moments in time so that they can be enjoyed again and again. I share these moments on my website at www.cheryllalonde.com.

---
---
---
Claudia Kidder
Over the past fifty years I've lived in Boston, NYC, Portland, OR (just 18 months) and now Washington, DC. My first experience with photography was in the early 1970s when I took a photography class at the University of Massachusetts. What I liked most about that class was processing and editing images. In the 1980s my interest in traveling overseas rekindled my interest in photography. However, the excitement of seeing an image emerge in the developing solution tray was missing.

Seven years ago, I bought an Olympus D E M-10 and a few kit lenses. But, only shot in automatic mode, never in manual. Last November, I made a commitment to learn how to use all my D EM-10 camera's functions. January 2021, I bought an Olympus EM-1 Mark III and a few pro lenses, and a large stack of photography books. Now, I only shoot in manual mode. And, just like my days in the U-Mass darkroom, I still get a thrill out of post-processing my photos.

Right now, I'm finishing up an Architectural Photography class at RISD Continuing Education. In a couple of months, I'll start a class in Photography Introduction and a class in Digital Design Techniques at RISD Continuing Education. At this moment, I spend my time shooting architecture and cityscapes. However, last weekend I took my first night photographs. Now, I am hooked on night photography.

In addition to my PSA membership, I am also a member of the National Institute of Health (NIH) Camera Club.
---
---
---
Group Admin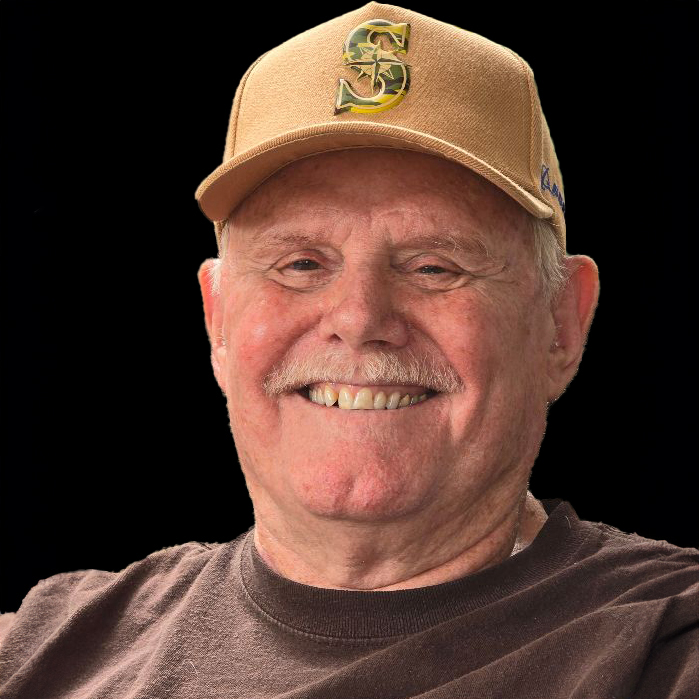 Bob Wills
I am retired and live in Puyallup. WA and I think of myself as an advanced amateur. I shoot a Fuji X-T4 that I am setting up now. I have previously been a member of groups 29 and 33 mostly as their admin. My poor health and multiple operations made me take time off for over a year and I am looking forward to starting my DDG journey once again. I am now starting as an admin again for DDG 96.