Dawn Gulino
---
September 2023 - Sunrise at Lago Nordenskjold, Torres del Paine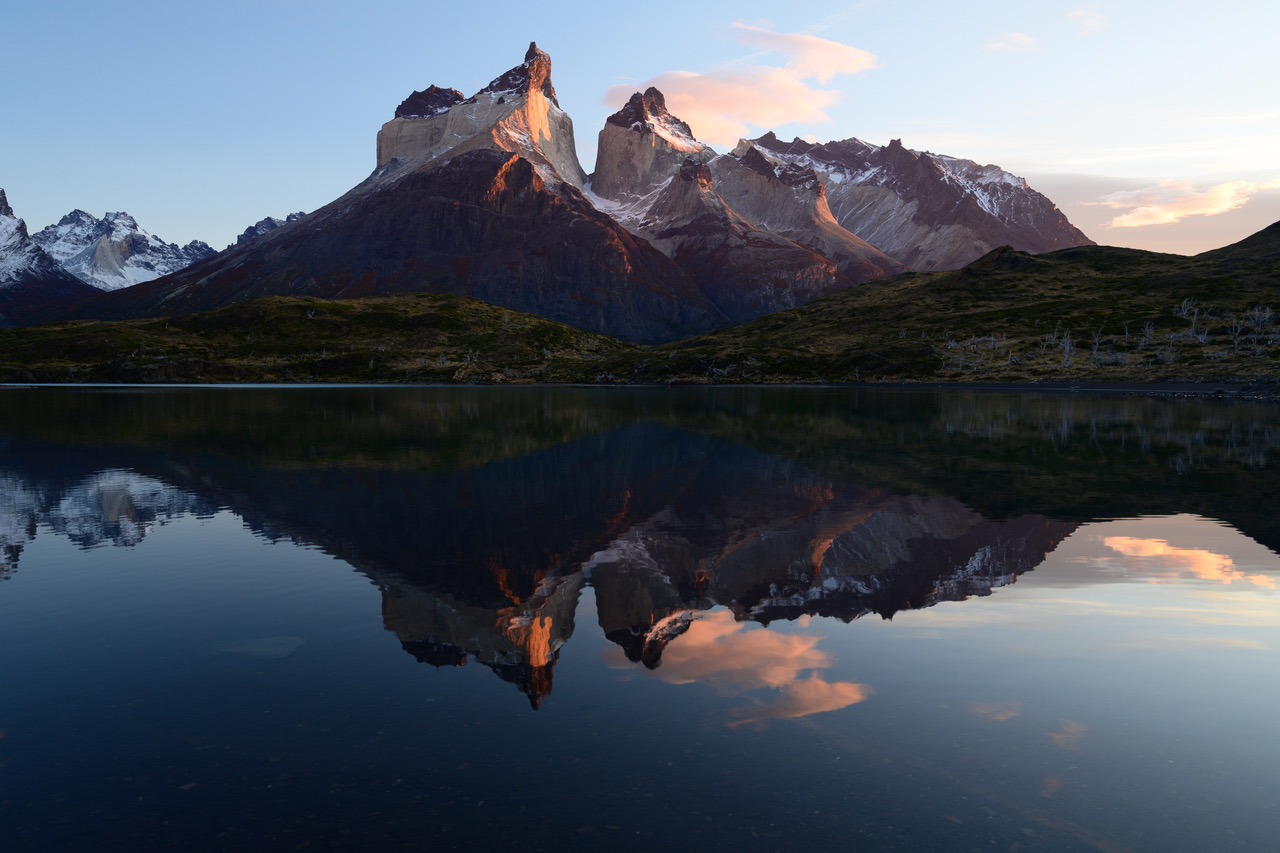 Original
About the Image(s)
This shot was taken at the same location from my image from two months ago, but the following morning. The previous night, there was insane wind, the next morning, there virtually no wind. We hiked down and as it started to get a little light, we saw the beautifully reflections of the peaks in the lake.

Shot with a Nikon Z7 w/ 14-24 at 24mm. Due to the shadows and the highlights due to the rising sun, I bracketed the image and shot it at f/8, ISO 250.

I made standard adjustments in Lightroom and cropped symmetry between the reflection and mountains. I then opened it up in Photoshop and created a luminosity mask to add a bit more contrast to the mountain range. I then created another luminosity mask to lighten the tress a bit as I liked the white of them. Then I wanted to add some additional depth to the mountain range so I did some burning and dodging to enhance the depth a bit more. I also dodged the reflection a bit to have a bit more definition there. To finish it off, I darkened the right side a bit as it felt a bit too hot for me.
---
5 comments posted
---
---
---
Ed O'Rourke
I think this is a GREAT shot; and again you're making my mind go back to my mountain climbing youth. I like the symmetry in the composition; both the vertical with the positioning of the mountain, and the horizontal with the reflection. I think you've made good use of the morning light and, to my eye, the focus is "tack" sharp throughout.

In my opinion I think the horizontal middle, along the shore line including the reflection and the lower part of mountain could use a little more exposure. &nbsp Posted: 09/21/2023 10:03:28
Dawn Gulino
Thanks Ed! Good catch on the middle reflection, will work on that again!
&nbsp Posted: 09/21/2023 12:40:35
---
---
---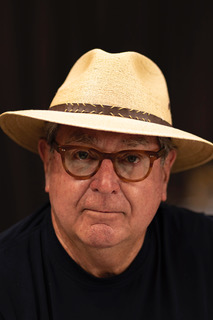 Paul Smith
Wow!!
&nbsp Posted: 09/21/2023 11:53:06
Dawn Gulino
Thank you Paul :) &nbsp Posted: 09/21/2023 12:41:06
---
---
---
Neil Bellenie
This is the most amazing picture. Since I first saw it a few days ago I have tried to think what to write about it. It is certainly one of the best photographs I have ever seen in terms of the sheer scale and impact but also the many details it contains. The whole of the mountain is included along with its almost entirely still reflection, the warm light from the setting sun, the greens in the lower hills on the far shore of the lake, the beautiful sky with the cheeky quiff of cloud are all details that keep me staring at the picture. Just astonishing. &nbsp Posted: 09/23/2023 23:14:24
---
---
---
Please log in to post a comment