Member Bios
Kelly Easler
I am retired from the USAF with a post-retirement career mini-adventure into Graphic Design. I enjoy many creative pursuits, genealogy research, spending time with family, and traveling around the country in the Airstream with my husband and dogs. I inherited a love for photography from my late mother, but did little more than "documenting" until after I retired (2015). Recently, I completed three community college courses in digital and film photography, and enjoyed participating in photo walks and classes through a local shop in the Boston area. I am currently a new South Carolina resident and continuing to pursue a passion for photography as a humble amateur/hobbyist. I'm a Nikon shooter (D750 and an old FM) and have a drone, but am considering mirrorless in the (near) future. Landscapes, macro, and dogs/animals are my favorite genres/subjects, and I find portrait/studio work more challenging.
---
---
---
Jerry Paskowitz
Hello. I live and work in Toronto (not the one in Kansas). I'm a partner in a CPA firm and photograph as a sideline. www.fotomacher.ca My very first camera was a Kodak Instamatic 100 which I got when I was 13. In 1976 I bought my first "real camera" which was a Pentax KM and had no automatic functions, a match-needle light meter and a split image view finder. When the meter died in the late 1980s I bought my first Nikon SLR, a F301 which served me very well until 2000 when I went on a 19 day trip and came home with 32 exposed rolls of film. That's when I went digital with 2.5MP Olympus C2500L. Fast forward a few years and I have owned a bunch of Nikon bodies - now imaging with a D810. Always a fan of Olympus, my second system is based on a E-M1. My wife is shooting with a E-M5.2 and she lets me share her lens arsenal.

My main subjects have been travel and 'scapes and in that regard,, I have published a few books which have had limited sales as well as framed prints.
---
---
---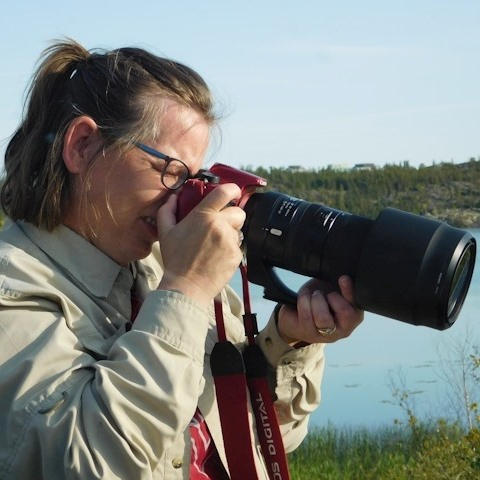 Darcy Quimby
I'm 51 and live in Southern California, married to a retired trucker so he drives and I take pictures along the way. I was medically retired from the US Army in 2009. My interest in photography has blossomed since it is an excuse for something to keep me active on our trips to escape the heat in the summer. On our trips I also write a blog about how even if a person has something holding them back they can still travel and enjoy nature. I have been dealing with multiple sclerosis for over 10 years. I use a canon t5 and have mostly focused on nature photography this past year my husband has helped stretch my horizons with framing and composing landscapes. I am looking forward to sharing and learning from the group.

---
---
---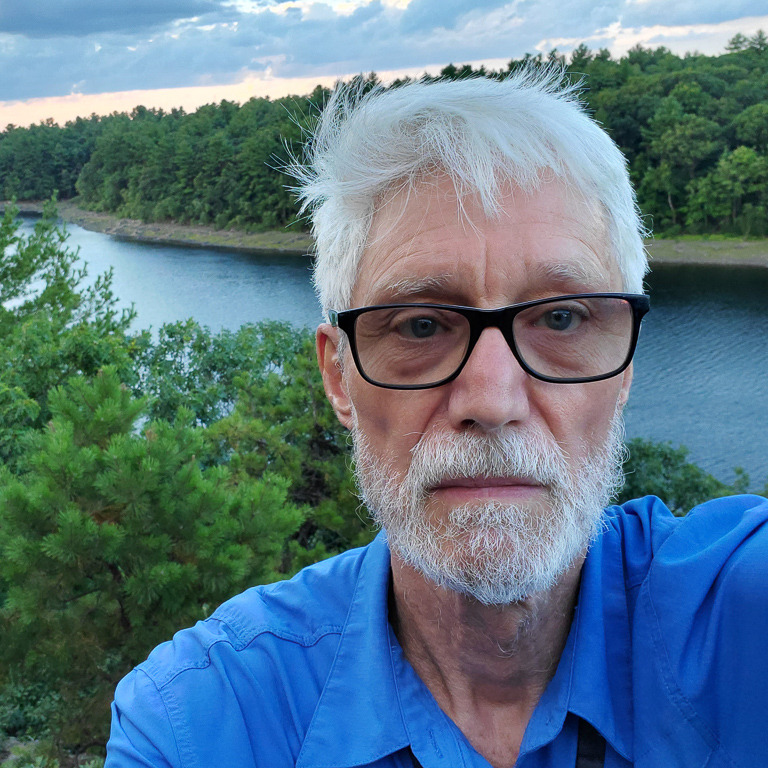 Mark Bargen
Near the end of 2019, as I approached retirement at age 70, I anticipated travelling to beautiful places. I had in the past been disappointed in the photos I brought home from trips. I wanted to make better photos, so I decided to (cue the knowing laughter) buy a better camera. Fortunately, my husband talked me into taking a course on the Art of Photography.

I quickly realized I needed experience. I found myself (just in time for lockdown) exploring the woodlands reservation near my home. I rediscovered my love and gratitude for the outdoors, for natural scenery, and for hiking and solitude away from the hand of man. I also found a love for the experience of making art by photographing the scenery that I enjoy so much, then post processing those photographs, and ultimately viewing the results printed on paper that I can hold in my own hands.

I pretty much exclusively shoot landscape images, both large and intimate. During the COVID-19 pandemic, I've been restricted much of the time as to where I may shoot, so many of my images have been made in my own figurative "back yard," the Lynn Woods Reservation in Lynn, MA, USA. While by no means an "epic" location, it has offered many opportunities for expressive images. I have also been able to make a few trips to nearby coasts, and up to the White Mountains in New Hampshire.

I grant myself latitude to freely post process my images, within some self-imposed constraints: while I might remove minor distracting elements, I neither add nor move anything in the image; I aim to be unobtrusive in my edits, so as to not be apparent to the viewer as my hand in the image; and the resulting image should be plausible and recognizable.

I continue to try to raise the level of my craft, at all phases of the image making processing; at this point in my development, I'm also focusing on making art: trying to make images with intent, to understand why I make images, how to make the images I find expressive, and how to make them expressive as intended.

I look forward to joining this group, learning from you folks, and hope to be able to make a meaningful contribution of my own.

---
---
---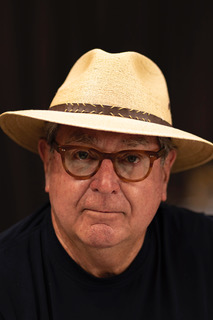 Paul Smith
Hello, all! I am excited to take part in this "learning" opportunity. I need lots of learning!

My status could best be described as a "photography hobbyist"; one that takes lots of photos, sells too few of them, but finds them useful as Christmas and Housewarming gifts. Please click to PaulSmithPhotographyLLC.com to get a glimpse of my interests.

In a previous life, I was a Banker. Now, in retirement, I need hobbies that get me out of the house where my wife offices as a kitchen designer. If I am "under foot" too often, the house can become…crowded"! My other hobby is Mediation. I volunteer as a mediator in small claims cases in the Larimer County (Colorado) Court System.

I look forward to Group 93 if it allows me to ask, "how did you do that"? I am familiar (not accomplished) with Lightroom, Photoshop, NIK, and Luminar 4 software packages. I have taken photography workshops at the Anderson Arts Ranch in Snowmass, Colorado, and with Summit Workshops in Jackson Wyoming. In May, I will participate in a small group, hosted by professional Tom Bol, in Yellowstone. We live in the high desert of northern Colorado.

I use Canon equipment…EOS 90D.

Paul Smith
paul@paulsmithphotographyllc.com

---
---
---
Group Admin
Ed O'Rourke
My interest in photography started after college when I moved to Seattle and started hiking in the Cascade mountains. But then things of life, like getting married, raising kids, mortgage, etc. kept me from putting significant effort into it. With that behind us, my wife and I retired to the Central Oregon Coast in 2017 and now with extra time I am re-invigorating my photographic interests. Considering where I developed my initial interests and the exceptionally scenic area where I now live I gravitate towards outdoor photography with lots of landscapes and seascapes. However I explore all types of photography that present themselves to me (our WET winters give me time to work on indoor still life and macro photography on days when I want to stay dry).

My introduction to digital photography was when I received a Canon 7D as a gift in 2011. It was my only camera until November 2019 when I purchased a Canon R. For post processing I take a unique direction as my computer is Linux based. However two Linux packages, DigiKam and Darktable, are functionally comparable to Photoshop and Lightroom and Gimp is available for Linux and Windows systems.
---
---
---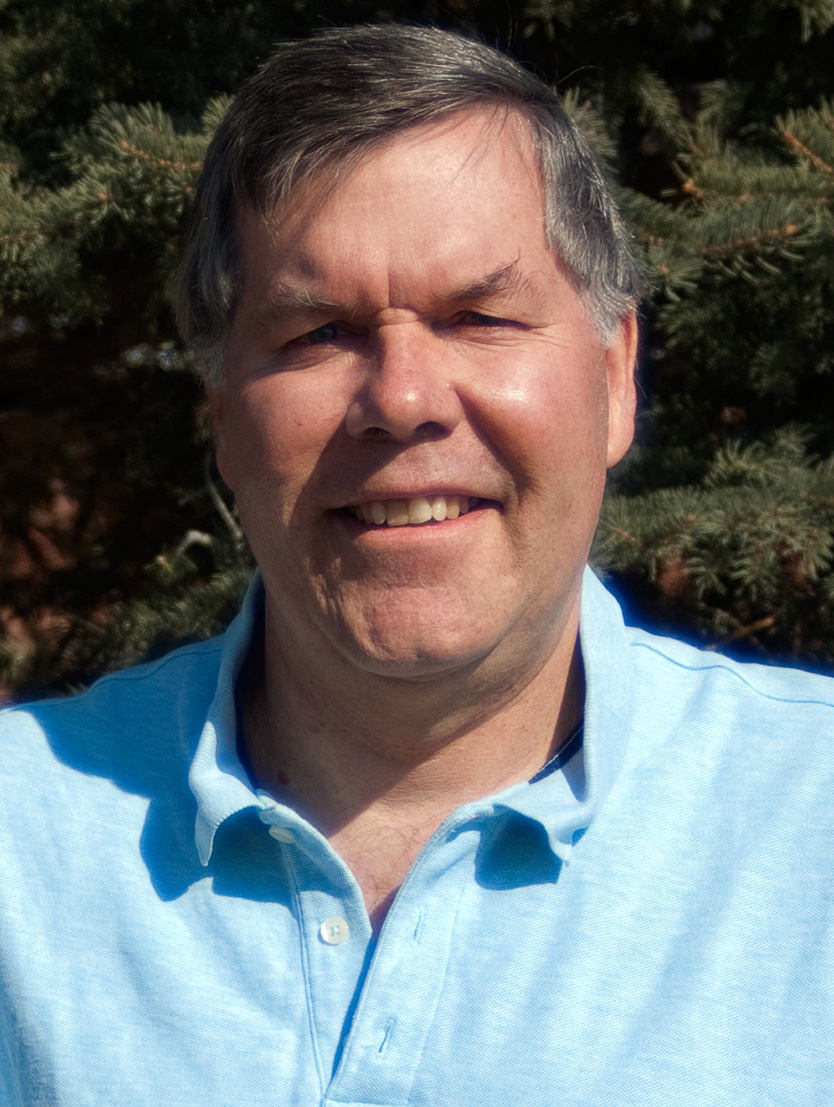 Michael Nath
I am a retired science teacher who has been involved with photography for over three decades. I have both a traditional wet darkroom and a digital darkroom (my computer) in my basement. Most of my current work involves scanning film to create a digital file, using a digital camera to record high resolution images, processing the digital files in an older version of Adobe Photoshop, and producing digital prints with an Epson Surecolor P800 printer.

I live in northern Utah and am very fortunate to be within a days drive to Yellowstone National Park to the north and Zions National Park to the south. Most of my photography is of nature and landscapes done in color, black & white, infrared, or heavily edited.

I recently joined PSA in order to take advantage of the various options available to improve my skills as a photographer. I look forward to the comments and suggestions for how to improve my photographs.