Member Bios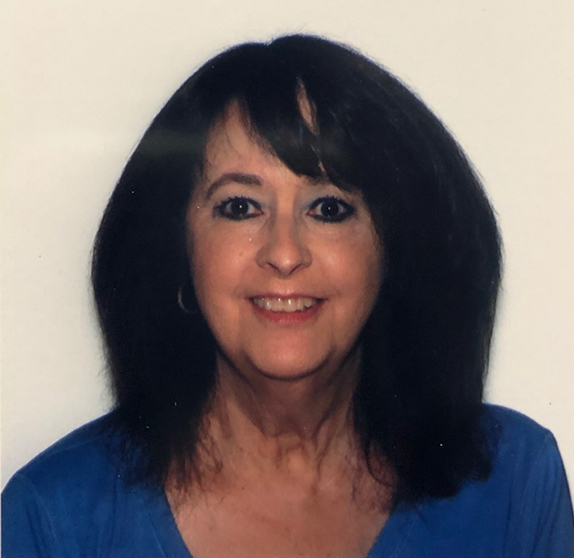 Janet McLaughlin
I live in Northern Maine on the Canadian Border. I enjoy the outdoors and learning about all types of photography!
---
---
---
Hema Narayanan, QPSA
HEMA NARAYANAN: Photojournalist & Writer, Bangalore

Hema Narayanan is a well-known Photojournalist, published Writer and an Engineer by Education (Post Graduate in Engineering and with more than a decade of experience in the IT & software industry). Hema is a Graduate from the New York Institute of Photography (NYIP) and an invited expert writer for NYIP's knowledge Portal. She holds the AFIP (Artist of Federation of Indian Photography) distinction.

As an Entrepreneur, she founded the company WIDER ANGLES and undertakes many roles in this space. As a Photography Mentor, she conducts Photo Workshops and Photo Walks in the city. As a Photography Expedition Lead, she leads 'Experience India' photography journeys, to various states of India, for aspiring photographers. As a Commercial Photographer, she is hired for Lifestyle, Home décor, Interiors, Urban Spaces, Product, Real Estate, Food and Fine Art photography. Philanthropic work and extensive Travel Writing. As a Writer, she is published in renowned magazines, newspapers, portals, including National Geographic Traveler India, Discover India, The Hindu and Deccan Herald.

As a Practising Photographer, she is a licensed Artist with GETTY Images and Shutterstock and her works are widely exhibited. As a Subject Matter Expert, she is invited by Corporates for Photo talks/ walks/ employee skill development, to the 'Panel of Judges' for contests with recent being, for Karnataka Department of Tourism (DOT) and Flipkart and as, 'Guest Speaker' at Forums and Institutions.

Shortlisted in the Top 35, in the worldwide Scholarships held by National Geographic and World Nomads in 2011, she has Acceptances and awards in National and International Photography Salons, Winner of two Photo Contests held by the Karnataka Tourism Department and featured as 'Woman Achiever Photographer' in dailies, magazines and columns.

Socially, she is at:
Website: http://www.hemanarayanan.com ||
Instagram: @hemanarayanan_photography
Linked-in: https://www.linkedin.com/in/hemana/
---
---
---
Randall Gusdorf
Randy learned photography like many have, as a kid from his dad. A great gift he received for which he is grateful, and because of it he closer to his dad. Randy sees photography as a universal language that creates connection and relationships, and emotional responses that touches hearts. He is drawn to sharing photographs as he sees photography as a way to share the way he sees the world, and in also experiencing the photographs of others, he also he gets share a glimpse of their world too.

As a kid he dabbled and was intrigued with what can be captured in a picture - moments, art, and memories. In college he had access to a dark room and printed black and white pictures, and loved how the images magically appeared from just a white piece of paper. As he wanted to share photographs with others, he started a fraternity yearbook in his Junior year, and had it published for his frat brothers. Later it was marriage and kids, five of them. Well after the first few years, he found himself immersed in his career. But then he also came to the realization that there is more to life than work, so he decided to develop his photography skills. In 2014 he bought his first digital camera. The next logical step for him was to learn from others. So he signed up for a Shaw Nature Reserve course, and met Stewart Halperin and Jeff Hirsch, developed his relationships with them, learning much from their photography trips and tips, going to Venice and then Cuba. Most surprisingly to him, he loved learning the culture of other countries, and meeting the people he encountered.

Intrigued and excited with expansive possibilities, he also joined the St. Louis Camera Club, furthering his learning and sharing. It was from submitting photographs to competition with the intent to improve his pictures and learn what makes a good picture, he also got to see the world through the eyes of others. To further his skills, he started taking Kathy O'Donnell's photo and photoshop classes. Randy won Camera Club Rookie of the Year for 2018.

Randy finds photography to be a experiential expression of his life, bringing to surface his insecurities and his gifts. He looks for a unique and different way to see the world (a different angle, a different view), looking for the unusual and the beauty of this world in its simplicity, in addition to its obvious magnificence. Randy practices law, owning his own law firm, spending many hours in his work, balancing the best he can his practice of law, and practice of photography. Growing up he never had a deeply seated dream, but photography changed all that. Now his dream is to share his pictures by creating a photo gallery where he practices law, rather than just having a "law office." And this he is doing. Always in awe in seeing and sharing the world through his photography eyes and from the photography eyes of others, he hopes and dreams to deepen that heartfelt emotional response and connection with others, delving deeper into that limitless expressiveness. For this he is grateful.
---
---
---
Cheryl Dubois
I became involved in photography in 2007 after purchasing my first dslr camera. Photography quickly became a serious hobby that my husband and I both enjoy. I was born and have always lived in south Louisiana, an area commonly known as Acadiana. In 2016 I joined the Lafayette Photographic Society. When I am not working my day job in the legal field, I am generally involved in expanding my photography education. I enjoy portrait photography, as well as landscape, nature and flower photography. Vacations are planned around what we want to photograph!

---
---
---
Group Admin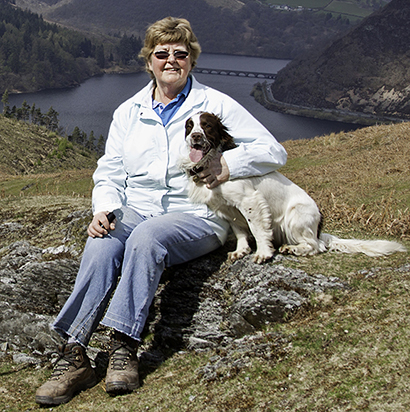 Angela Bonner, PPSA
I was born in Essex, UK but moved to beautiful Mid Wales 28 years ago. In January 2020 I moved to a bungalow just outside Hay on Wye. I have my dog Gemma and we go for long walks each day. Apart from my photography I am an avid reader.
<br />
<br />MY interest in photography mainly started when digital came in though have always owned a camera. I am mostly interested in macro, wildlife and still life photography. I have had quite a lot of acceptances in international salons and recently managed to get a PSA gold medal in one of them.
<br />
<br />I joined Hay on Wye camera club about eightyears ago and am their treasurer which I enjoy doing.
<br />
<br />I have gained the BPE* award and PPSA.
---
---
---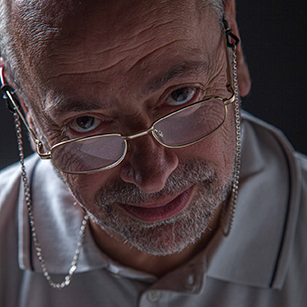 Noël Bonné
Born in Hasselt Belgium 65 years ago, meanwhile married with 3 children and 4 grandchildren.

Retired system architect from Philips Gloeilampen Factory Eindhoven since 2014.


I started photography age 14, that time at secondary school, developing & printing black & white with my first camera a Lubitel II, a 6x6 middle format camera. My first small film reflex camera was a Zenit-E, later followed by a Canon when I could afford one. My first digital camera (Canon) was bought in the summer of 2001. Nowadays I switch between my Canon and Fujifilm camera.


To learn more about photography I followed several years evening school for adults. Really good for learning lots of photographing techniques, but not really teaching to make pictures that tells a story, for that reason now attending Art Academy – hoping that teaches me more about content versus technique.


The last years my focus was mostly on photographing the local birds, hope from there to broaden my ability, hoping that also this discussion group helps in that direction.