Connie Reinhart
---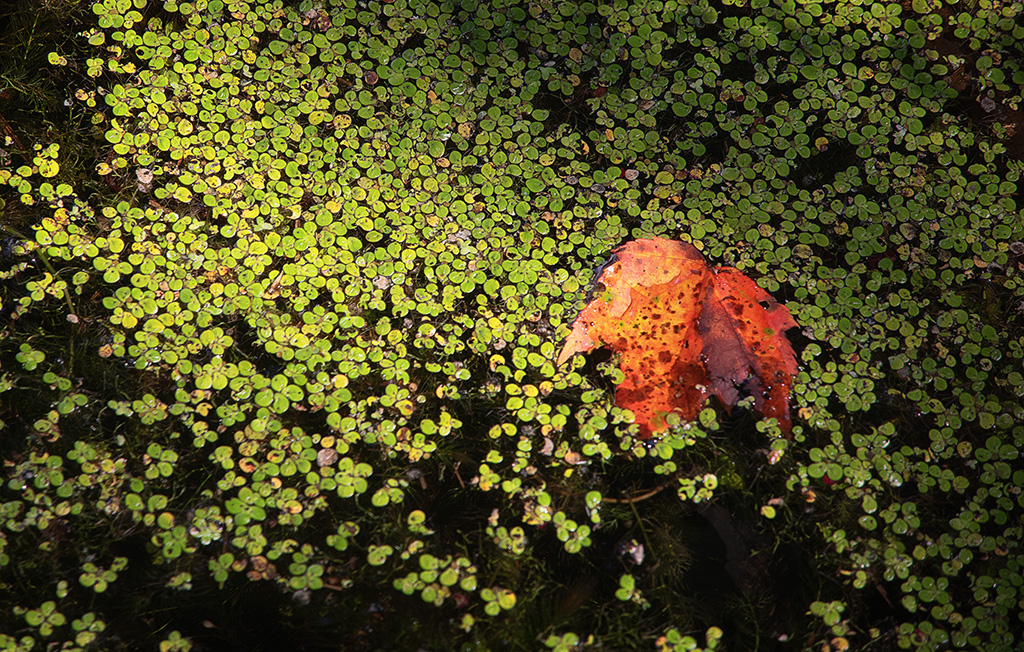 September 2023 - Autumn Leaf
Original
About the Image(s)
Our son has a little log cabin in a wooded lot on the shore of a nice little lake. I wandered around one afternoon taking pictures of nature scenes. The best 20 were printed in a book as a gift for him and his wife.

This nice "Autumn Leaf" was lying on the duckweed near shore. The contrasting colors caught my eye. I took several shots, placing the leaf in a different area of the frame. Shot at f/8, 1/200th, ISO 500. It was processed in PS using some NIK filters. I did some levels adjustments and some rotation, then added a High Pass filter for sharpness. Did Hue/Sat for to bring out the leaf a little more. Finally added NIK Color Effects Warm Sunset to the image. This darkened in the lower left corner to balance the natural shadowing in the upper right corner. The effect was a little too bright, so I set the layer opacity to 53%.

Still fumbling my way through new versions of my post-processing software. Be patient.
---
6 comments posted
---
---
---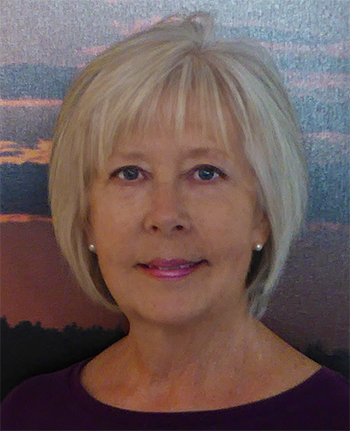 Jan Handman
Hi Connie. This is a very appropriate image for the season. I like the juxtaposition of the lonely red leaf among the green duckweed. I'm probably weird, but I kind of like the crop and composition of the original version. The larger expanse of the duckweed makes the leaf seem even more lonely; and I like the direction of the duckweed scattering from the upper left to the lower right (just feels like a more comfortable flow somehow). There's also a cool shadow from some vegetation above falling across the green area in the original. I couldn't resist playing with your original; hope you don't mind. All I did was add a Nik Low Key filter and brush out some of the chaotic lighter bits of vegetation under the water. You did a nice job with the post processing filters and such. Looks like you're getting a handle on your new software. Bravo! &nbsp
Posted: 09/14/2023 16:08:37
Connie Reinhart
There were trees overhead, thus the shadows. That 'lonely' leaf was what drew me to the scene. Thank you for your comments. &nbsp Posted: 09/18/2023 15:20:29
---
---
---

Linda M Medine
Hello Connie, Great catch on this image. Great contrasting colors. I like what you did with this image. I also like what Jan did with this image. I have another take on this seasonal image. I crop in closer and used Photoshop and Camera Raw. I added more of the duck weed around the red leaf. I selected the red leaf in Camera Raw and used curves to bring out more of the warm colors. &nbsp
Posted: 09/17/2023 17:25:50
Connie Reinhart
Very nice. I like this version, too. Thank you, Linda. &nbsp Posted: 09/18/2023 15:21:19
---
---
---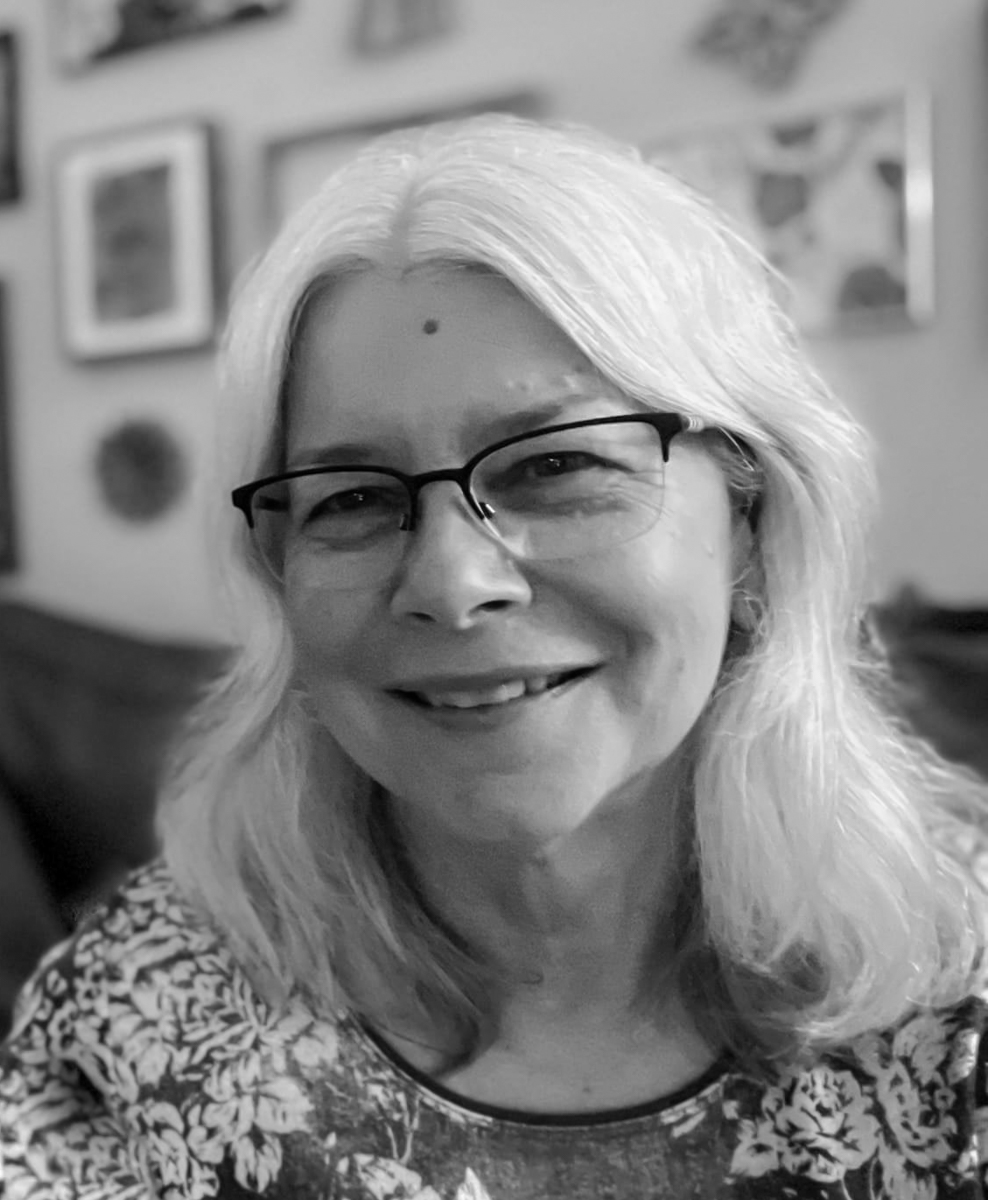 Denise McKay
I actually agree with Jan on your original image. With the shadow of the tree branch over the water, I feel it helps tell the story of this leaf falling from the branch into the duckweed. It makes it a bigger story than the leaf alone.

I also like how she added the low pass filter which deepened the colors and decreased the highlights to add a little more mood in my opinion.

Great catch seeing this! &nbsp Posted: 09/19/2023 17:57:38
---
---
---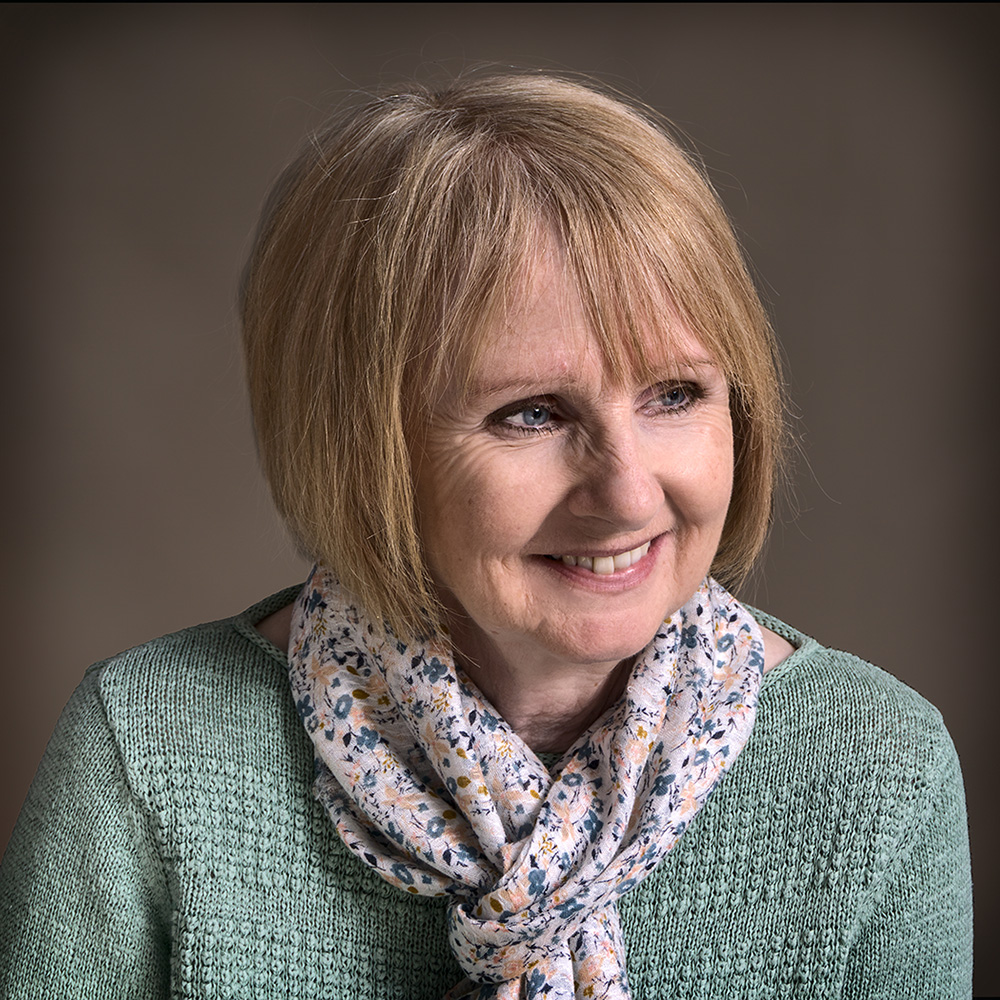 Carol Watson
Hi Connie, I love the colours in the image and I think making them a little more saturated and warming them up was a good move. I too prefer the original composition, more space adds to the mood and sense of isolation. &nbsp Posted: 09/24/2023 04:47:27
---
---
---
Please log in to post a comment