Member Bios
Group Admin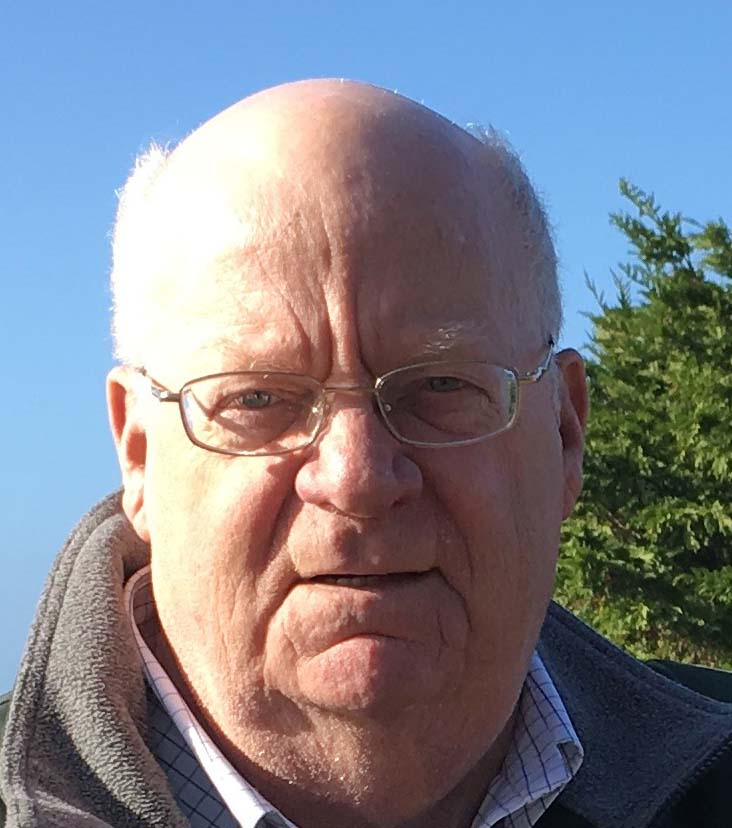 Paul McLaughlin
In July of 2018, I retired at 70 years old. The last twenty-eight years of my career was spent in technology' When I stopped working, I wanted to reactivate my interest in photography, which had been pretty much dormant for over thirty years. Photography was an area that I was always interested in although I never reached the level of developing my own pictures. While overseas in the Marine Corp in the late 1960s I acquired my first 35mm camera and I was hooked. I started to take photography more seriously over the next few years and began to experiment with lighting and "'pushing" the black and white film of the time. As my family grew my time and budget shrunk and I pretty much retired from any photographic activity. Once my children were through college, I began to take pictures again. I soon realized that I lacked the skills to take the types of pictures that really interested me and I decided to take advantage of my free time and invest it in acquiring the skills that I needed. I joined the Boston Camera Club and really began to enjoy photography again. My activities at the BCC soon brought me to the PSA and this group.

My skill level rests between beginner and intermediate. I am finding that there is so much more that goes into a strong photograph than I originally understood. My composition skills could certainly be stronger, my original photographs tend to contain a lot of clutter, and I need to be more disciplined in framing the image, I am certainly a beginner in the area of processing and have benefited greatly from input, instruction, and advice from other members.

I enjoy topics and subjects that convey a mood. I am particularly interested in old, abandoned structures and walls. I also like seascapes, landscapes, and urban scenes.

I need to work on my composition and thinking through the image before actually take a photograph. I also need to improve my processing and editing skills. I am looking forward to participating in the group.

---
---
---
Theresa Rice
I'm a retired administrative professional whose husband retired from the Navy, which is how we eventually ended up at the very northern tip of the Kitsap peninsula with the Hood Canal on one side and Puget Sound on the other. (We joke that we live in a postcard.)

Learning to take better photographs was one of my retirement goals, but I had no idea where it would take me. I've found that walking or hiking with a camera in my hand makes me forget all about how far I've gone or how long I've been going. It's a great fitness tool!

My current camera is a Sony A6000 for which I have the kit lenses (a 55-210 F4.5 zoon and a 16-50 F3.5 zoom), a 50 mm F1.8 prime, and a 10-18 F-4 zoom. Some of my friends in the local camera club give me a hard time about not having a "real" camera, but the weight was a big issue for me.
---
---
---
Michael Sweatt
Bio Coming Soon . . .
---
---
---
Trisha Principe
Hello, my name is Trish. I'm 44. Been an amateur photographer for like 20yrs. I love taking pictures of nature landscapes and animals.
---
---
---
Mike Patterson
I retired last year after a career in journalism, followed by work in the non-profit sector. (Of course, some say journalism and non-profit are one and the same.) About half my time is spent on our family ranch in the Texas Hill Country where we raise angora goats (for mohair) and sheep (for wool). Many of my photos are from those environs.

My wife and I love to travel, primarily to New Mexico and the American Southwest. Those are other places where I love to shoot.

Although I've been photographing nearly my entire life, I'm at the point where I can devote more time and attention to developing the craft. A main goal of mine is to fine-tune my eye and improving my composition so that my photos stand out from appearing like snapshots. I am working very hard at self-discipline - slowing down, looking at various angles, composing the scene before shooting rather than my Click! Click! Click! rapid fire method.

Photography is great fun for me and a way to self-express myself. I have no illusions about being a professional. I shoot simply for the joy of it.

My equipment is rather low budget. I use a Canon T2i camera, various lenses -- mainly a 28-135 mm which is my "walk-around" lens - and the basic polarizing and ND filters. I also have a 400 mm zoom which I use occasionally for capturing shots of wildlife on our ranch. I do all of my processing on Lightroom.
---
---
---
Nigel Dalton
I live in East Yorkshire, UK, I'm 70 years old.

I'm a retired Sales Manager and musician. My wife and I like walking, cruises, gardening and reading - in no particular order.

I like taking photographs of most things but have recently become more interested in nature and action photography. I use Fujifilm gear with various lenses and bits and pieces.


---
---
---
John Zhu
I like landscape photography and America's National Parks. I even wrote an App for national parks almost 10 years ago.

I live in San Diego and lived in Chicago for 5 years and worked almost all my life as a computer software engineer. Landscape Photograph and National Park are the love of my life.