Member Bios
Michael Weatherford
I am a retired forester and nature photography enthusiast. I have worked in forest management for forest product companies in every Southeast USA state except Florida. I was born in West Kentucky and now am happily retired in South Arkansas. I've been shooting photos for decades, my first real camera being a Pentax Spotmatic purchased in 1969 while I was serving in the US Air Force. I was only an occasional shooter until I retired about five years ago, when I purchased my first DSLR, a Pentax K-30. I now use a Nikon Z7II. I'll shoot a photo of anything, but my favorite subjects are plants and critters. Visit my Flickr site at https://www.flickr.com/photos/124612053@N08/ to see some of my photos, and to confirm that I truly am an amateur. My wife Nancy and I live on our own little nature preserve in Warren, Arkansas. It's my main "studio" located right outside my door! We like to travel, our favorite destinations being national parks.
---
---
---
Frank St-Pierre
I've been shooting as an enthusiast in high school since the 70's, starting with a Ricoh film SLR and then a Mamiya 645, and eventually embracing digital. Only in the last few years, with more focus on travel and less focus on the small accounting & systems firm I co-founded with my wife, who is also a PSA member, have I taken a much more committed approach to the hobby. We spend most winters in Florida, where we're members of the Suncoast Camera Club (Clearwater), and return to Canada after the thaw. Our main photographic interests dovetail with our travel: wildlife, city/landscapes, and cultural and historical elements. My (relatively) small camera for travel is a Fuji XT-3 with 100-400 and 50-140mm lenses, with a Sony RX100-V and a Pixel5 jammed in my pockets for street scenes, and occasionally an older Nikon B700 with its discreet superzoom when trying to remain unobtrusive in crowded souks and bazaars. I'll occasionally grab my wife's Sony A1 when she's distracted. Mine is far from professional-level gear, but suits my expertise level. I use ON1, darktable, Gimp and sometimes Topaz to squeeze the most out of my shots.

Based on the posted images in this group, it's obvious I will learn much from fellow members.
---
---
---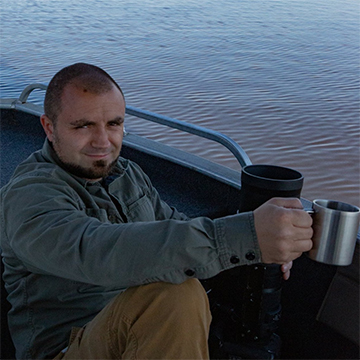 Jason Stewart
I picked up my frist DSLR in the spring of 2013 after being thrown from a horse. My right radius was in 5 pieces, ulna was fractured. Distal right lateral femur was fractured and i was subsequently out of work for several weeks. I live on a farm so the subject matter was there, and I found myself sitting out with my camera for several hours a day. I have always loved wildlife, in fact my dream was to be a wildlife biologist. I ended up in nursing and make a good living from that however a piece of me was always missing. Photography has filled that void for me and brought me back to what I love. Through the past 6 years I watched my skills grow and in 2019 made my first trip to Africa, Botswana on the Chobe river. One of my photos from that trip was made a finalist for outdoor photographer magazines annual wildlife contest. My goal with joining PSA is to continue to grow as a photographer and professional so I can share my images and hopefully spread the message of conservation.
---
---
---
Group Admin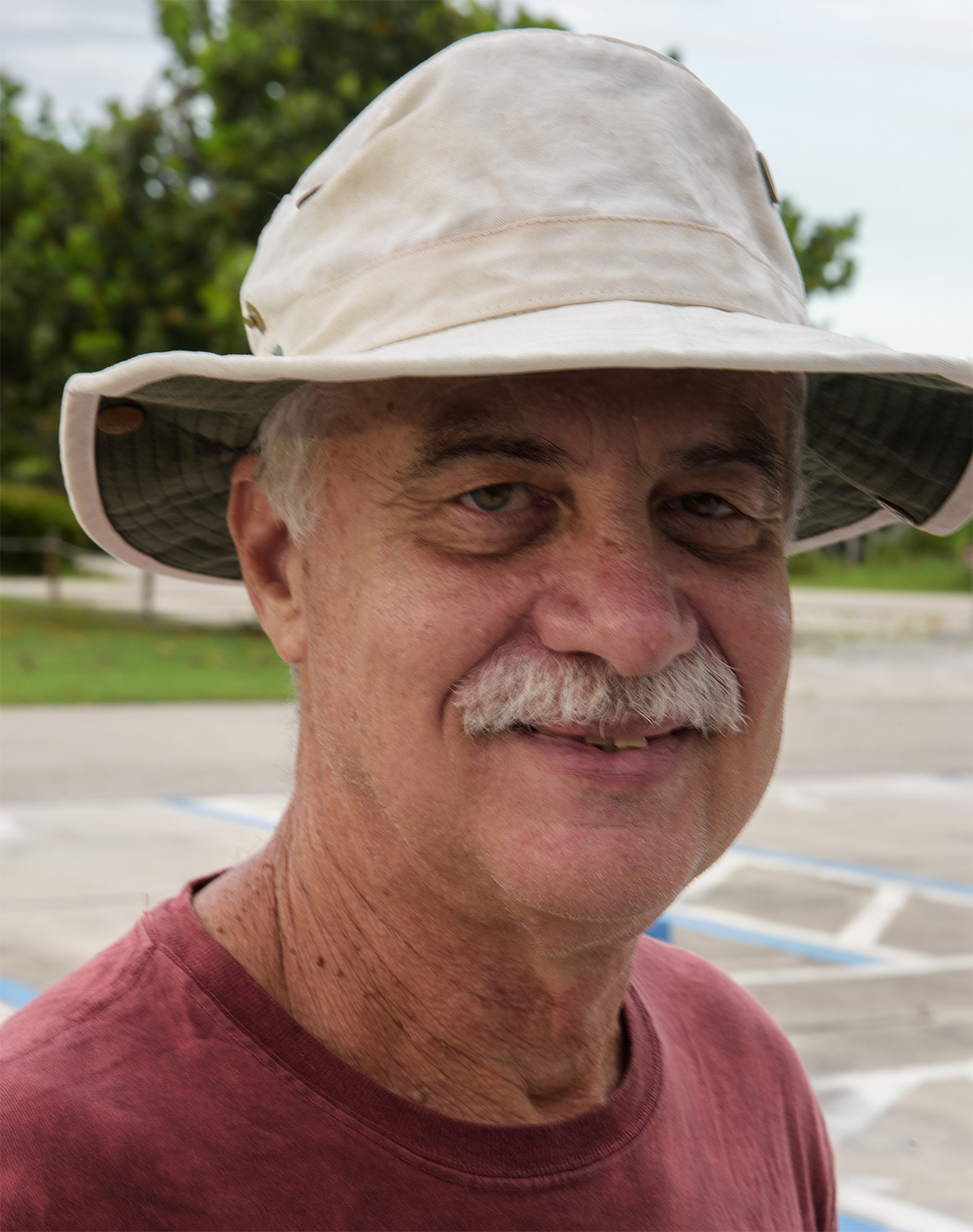 Larry Treadwell
I am retired and living the good life in south Florida. I have always had a love affair with the wilderness and the natural world. This naturally led to an interest in photography so I could bring home memories from my adventures. I have thus been involved in photography for more than 40 years and have worked as a semi-professional including work for the PGA and LPGA as well as shooting sports for various local colleges and have photographed over 800 weddings

My favorite photographic locations are Everglades National Park (the hardest place I've ever found to photograph), the Great Smoky Mountains and Rocky Mountain National Park. That said, I will go anywhere to get a good image. I enjoy shooting the Milky Way and the night sky, a real challenge, and I enjoy using long exposures.

I have taught photography on the college level, belong to several local camera groups and have served as a photo judge at local clubs and competitions. During the last 18 months I have had the honor of serving as a judge for some international photo exhibitions with affiliations to the PSA and have found this to be a most rewarding experience. My photos have been hung in the U.S. Botanical Gardens Hall in Washington D.C. and I have had several exhibitions in the South Florida Tri-County area.

I am a member of the online group called The Nikonians and shoot Nikon cameras currently using a D800 and D810. While I have a collection of Nikon only lenses my favorites are my 24-70 and my baby, a 200-400 f4 beast that weighs 7.3 pounds. My hiking buddy is my tripod that goes everywhere I do.
---
---
---
Richard Matheny
Since my early years, I was fascinated with pictures and the stories and places they told about. I would grab every Nat. Geo. Mag I could get my hands on. Anything with lots of pictures was my choice of reading material. Those pictures were always a wonderment to me, something I could never hope to do and certainly places and people that I would never see or meet. I guess when we were young our dreams can seem almost unattainable. As I grew through the teen years and into my twenties, life started in earnest. A beautiful loving wife and three beautiful daughters to provide for. Eight grandchildren and "WOW" I'm up against retirement. I don't think I every really let go of the dreams though. I had a wonderful life in those years, good job, loving family, but I was still looking at the National Geographic mag's and buying inexpencevive cameras. Couldn't ever bring myself to spend the big bucks, always thought that; that somehow would be selfish on my part. There was always some need that took precedent over mine.

We retired in 2004 and moved to South Carolina into a retirement community that had just about everything to do that could be done by Simi-old people. Well, they had this photography club. I joined and that was it. That $20.00 a year, all those wonderful folks and a studio with everything you could want. I was hit slap in the face with the possibility that I may get to live some of those dreams I had when I was about 11 or 12 years old. I have been at this thing "picture taking" about 12 years now. Pretty much self taught. I get a ton of help form some very knowable folks and this thing called "utube tutorials", books and photography magazines, I actually read the stories now and don't just look at the photos. I would love to tell you that I have been to this and that renowned school of photography, but I haven't. I will most likely never shoot for some fancy magazine or any thing like that. I try to sell a photo now and then so I can buy a new lens, but the best part is I am having a good time, meeting some wonderful folks of like mind. Doing my best to get better at this passion of mine, so much to learn.

So, I guess that's it. If we ever met and you want to talk f stops and shutter speeds, we'll have a blast. Just keep it simple.

Rich Matheny
---
---
---
Bud Ralston
My undergraduate degree in Geography and world travels as a navigator and photographer created a curiosity and appreciation for our planet and its creatures. I began making pictures with film in 1966 while traveling in the Far East. I switched to digital photography in 2001. After retiring from the military and corporate worlds, photography became a passion.
I love wildlife photography and its challenges of availability, weather, lighting, and background. There is a thrill to finding a beautiful animal in the wild. Your hands tremble as you work frantically to set your exposure, shutter speed and aperture constantly aware you may lose the opportunity at any second. You seek the animal's eye in your viewfinder and trust your camera's autofocus. Pressing the shutter as gently as you can in the excitement, you pray you have everything right. In a day with a thousand shutter releases, you are thrilled to get 2 or 3 exceptional images.
Landscape photography is slower and allows one to setup properly while being aware of constantly changing light as clouds pass overhead or the sun rises and sets. Searching for those areas that are unique and photo-worthy adds zest to my travels. Many visits to the same site requires patience and dedication. When weather and lighting combine to capture a vista that takes your breath away, you have had a good day.
Finally, photography keeps your mind sharp. Every day I learn something new and cannot wait to try it out. That is the excitement my friends that makes life worth living.




---
---
---
David Kepley
David's father was in the military, so he was raised in many different places, but went to high school on the north New Jersey shore. He went to college at Gettysburg College and graduate school at the University of Maryland. While working at the US Forest Service over 40 years ago, he was inspired by one of his colleagues to take up photography. A trip in which he visited some of the great parks in the American west cemented his lifelong love of trying to capture the beauty and majesty of the natural world. After his retirement, David has taken a number of different classes and workshops to perfect his craft. He is currently first vice president of the Vienna Photographic Society. His works have been juried into Nature Visions Photo Expo for the past four years, as well as the Joseph Miller Abstract Photography Exhibit. His work has also won many awards at his photo club. A passionate devotee of our national parks, during the 2016 centennial year David and his wife visited 10 different parks, capturing thousands of images of them! He hopes that the sense of awe and majesty that he sees in the natural world will inspire you as well.