Ronald Davis
---
September 2023 - Bicycle Kick
About the Image(s)
Title: Bicycle Kick

In 2017 I went to several local soccer matches. I was pleasantly surprised by the energy of the young players. Doncaster were playing Seaford 2nd 11. I have entered this photo in 2 local competitions with mixed success. Most judges say it is out of focus. Depth of field would be an issue with a photo such as this, as the action was from a corner kick towards the goal mouth with players standing apart, one trying a bold bicycle kick sending the ball over the top bar.

Camera Canon EOS 400D
Lens Sigma 100-300mm F5.6. Focal length 145 mm, 1/1250, ISO 800.
Processing PT Photo Editor, Auto, Processing on white shirts to combat overexposure, but with little success.

PS: the above lens is the worst lens I have ever bought, sold many years ago for $25 same as I paid for it.


---
6 comments posted
---
---
---
Hans-Werner Griepentrog
Hi Ronald, nice action. Unfortunately, your photo seems a bit soft to me and is slightly unsharp, normally a shutter speed of 1/1250 should be enough to produce a sharp photo. The background runs in blur, there I have nothing to criticize. It would be good if from the player left still the feet were to be seen completely. &nbsp Posted: 09/08/2023 07:28:53
---
---
---
Bruce Benson
Ron, PJ images are supposed to be judged my the story the tell and not by the technical perfection. The action with the bicycle kick is great but perhaps not dramatic enough to convince the judges. Technically speaking it is a little soft and the would be better if the feet had not been cropped. Being a soccer fan I always enjoy seeing a bicycle kick. Bruce &nbsp Posted: 09/08/2023 13:43:28
---
---
---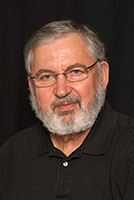 Dr Isaac Vaisman
Ronald, Hans and Bruce, real soccer authorities, have said pretty much everything. I have nothing to add. Good action shot anyway. &nbsp Posted: 09/09/2023 11:51:48
---
---
---
Kerry McFarlane
I agree with the comments from the other men, great timing to capture the kick &nbsp Posted: 09/12/2023 19:50:31
---
---
---
Don James
I echo Kerry's comments - great timing on the kick. Great action shot and love seeing bicycle kicks as well. I know there is always some concern given the nature of the kick and potentially hitting someone in the head, but they are very exciting to watch in action and capture on "film."

The only critique and not sure how to adjust this is the background. It is blurred, but is a little distracting when you are looking at the foot vs. the background people. If there is a way to blur them out a bit more in Lightroom or some other photo editing software, I think it would help even more. &nbsp Posted: 09/18/2023 22:00:27
---
---
---
Ronald Davis
I agree Don the background is distracting especially the official in orange jacket. Unfortunately in PJ you cannot blur or desaturate the background other than using a lens with a narrow DOF at F2.8, F5.6 is too closed down, but this is what happens when you don't want to spend money on lenses. The lens used only cost $25AUD, since then I bought a Canon 7-200mm L F2.8, new would cost $2500AUD, mine 2nd hand $800AUD from fellow club member who died 10 months later, sold all his equipment had to be admitted into nursing home. &nbsp Posted: 09/18/2023 22:59:19
---
---
---
Please log in to post a comment