Member Bios
Group Admin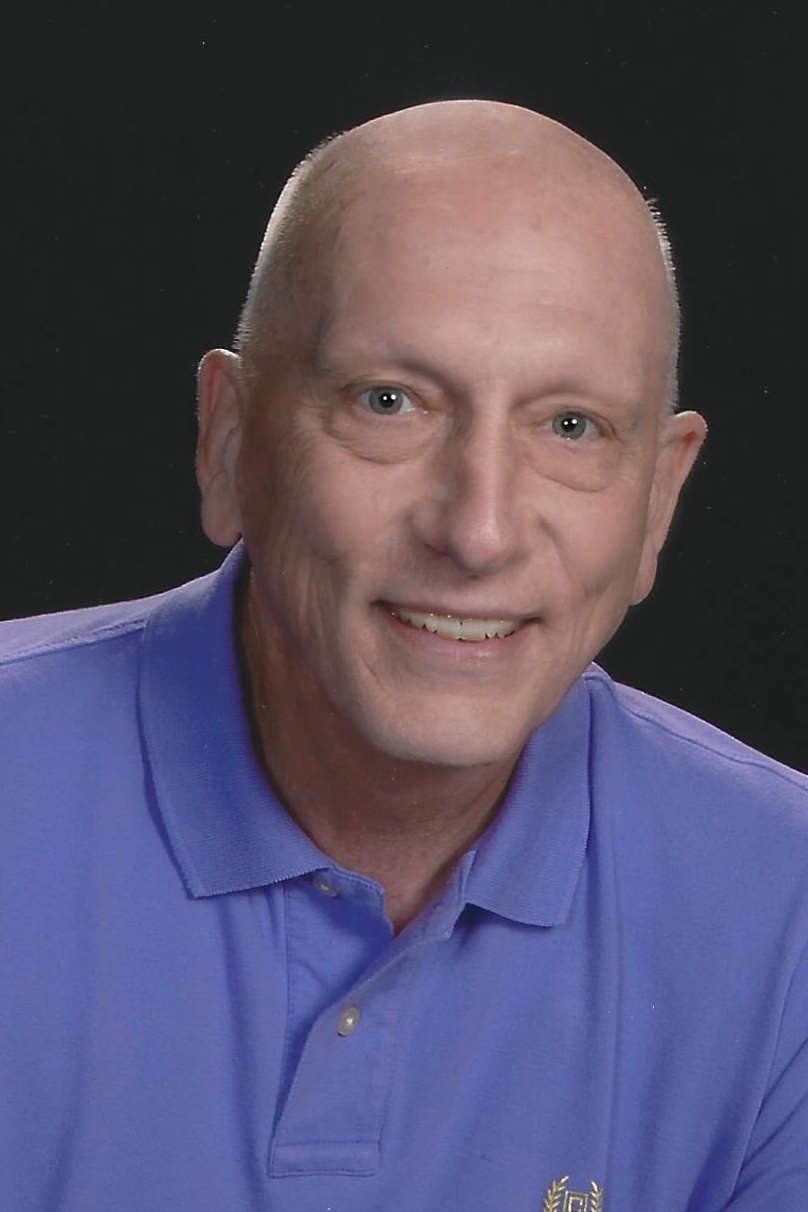 Trey Foerster
I reside in Iola, Wisconsin, and am an award-winning photojournalist in the sports and news fields and former owner of rural newspapers. In 2007 I started shooting landscape photography and then produced a documentary series of shots of the historic barns in the county in which I reside. That year I also started capturing unique images from classic vehicles since our town hosts one of the largest car shows in the country. I retired in 2018 and am president of the Mid Wisconsin Photography Group. Lately I have gotten back into b&w (what I shot most of in my newspaper days) and have ventured into woodland.
<br />
---
---
---
Pat Centeno
Pat took her first computer class in 1990 (DOS101), which did nothing to achieve her goal of creating flyers for the branch library in Chicago for which she served as manager. She persisted in educating herself on an old Apple in a local library and took a few computer and graphics classes at Wright College. In 1993, she bought her first computer with Windows 3.1 and managed to get online shortly via the first Prodigy portal, "trudging the Internet Superhighway" with just a 300 baud modem.

Throughout the 90's, Pat sought out both computer and graphics-related classes and was a founding member of both a local PC user group and the Pixel Image Camera Club. She taught free classes to adults on basic computing and a "hands-on Internet" class in the library. She retired after 31 years at the library and immediately purchased a laptop and had it wired for cable internet service.

Her husband, Walter, sparked her interest in photography when he signed them both up for membership in Wright Camera Club and P.S.A. in the early 90's and became active in Chicago Area Camera Clubs Association (C.A.C.C.A.). Both served as competition judges at local clubs.

Both Pat and Walter are members of Photographic Society of America and attend weeklong Conferences in various parts of the country.

Pat started working with digital images in Adobe Photoshop v.5.0--NOT CS5--via a flatbed scanner and subsequently moved on to use Nikon CoolPix (3 MP) and Canon EOS 10D (6MP) cameras with Photoshop v.7.

Pat has been a member of National Association of Photoshop Professionals (N.A.P.P.)from the start. She won her club's competition for "Best Large Color Print of the Year for 2001-2002" and finished in 1st place in its "Large Color Print" category for 2003-2004.

Since moving to the Nashville area of Tennessee in 2011, Pat joined the local Lake Providence Photo Club and Wilson County Photography Guild. She has received many "Best of Show" and first place awards for entries in various recent competitions, including Tennessee State Fair, Wilson County Fair (where, in 2014, she took 5 first prizes and best of show), Wilson Bank & Trust Oktoberfest, and Eye on the Arts.

EQUIPMENT:
Acer All-in-One running Windows 8.1, RAM 1 TB Hard drive, 23" screen, combo DVD ROM/CD-RW
Drobo 2TB external hard drives for backing up images & data
additional CTX 17' pivot monitor
Epson StylusPhoto R1800 inkjet printer,
Xerox Phaser 6100n color laser printer (not for photos!)
HP 6350CSE flatbed scanner
Wacom Bamboo Tablet

SOFTWARE:
MS Windows 8.1
Corel Painter Essentials 4
Adobe Photoshop CS5 (64 bit)
Kai's Power Tools & Extensis plug-ins
and too much utility software to mention.
---
---
---
Nancy Speaker, QPSA, PPSA
My 38 career years were in education as a teacher, reading specialist, principal, university adjunct professor and new teacher supervisor. In addition, for 32 years I assisted my husband, Paul, as second shooter and photographer's assistant. In the 1980's, Paul worked for General Dynamics as their Industrial Photographer and on the weekends and vacations together we would hike the Sierras and National parks creating photographic art decor for General Dynamics.
<br />
<br />When I retired several year ago, I became active in local camera clubs, joined PSA and took many photography and photoshop classes. While active for over 25 years in Professional Photographers of America and Professional Photographers of California, I found PSA more to my interests since I am not a professional photographer and now continue participation in all three organizations. Currently I am active in PSA as Immediate Past PID Chair, Director for PID Open Interclub, and PSA Interclub Director. I also participate in Sec For Study Group 32, and participate in Study groups 51 and 33, 32 and DD 56.
<br />
<br />While I enjoy photography, I find the post-processing more to my interests and very challenging. I use Photoshop CC and many 3rd Party software programs. I am also active in Associated Artists of the Inland Empire and take watercolor classes in addition to painting in Photoshop. I consider myself an artist, and find that Photoshop and watercolor painting truly complement each other.
---
---
---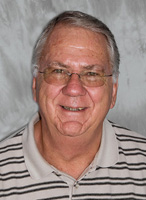 Gerhard Geldenhuys
I have started as a serious hobbyist photographer in 2000 when I acquired my first digital SLR, a Nikon D1…a 2.7 mp camera. I also acquired Adobe PS 5.0. I am self taught with the PS software program and have advanced to PS 4….not that I am completely aufeit with it but it kept me up to date and I am looking forward to learn a lot more.

I am a member of the Photographic Society of South Africa and my preference is wildlife/nature photography. I have also achieved a PSSA Honours in both prints and E photography (digital projection). The above was achieved in wildlife/nature photography.

I am looking forward to artistic creations and other photo categories. Of late I have started manipulating wildlife images and enjoy the creativity of it….I like doing it so that a viewer cannot spot the obvious alteration….the image is entered as "altered reality" for ethical reasons.
---
---
---
Cindy Gosselin
I am a retired chemist from the insurance industry where I worked to make employee health improvements, and also tested for possible accelerants found at fire scenes. So with that very analytical background (26 years), I needed an outlet for my creative side.
<br />
<br />I started in photography with a Pentax K100 and a B&W darkroom; but I didn't have the knowledge or desire to commit to either. When a co-worker mentioned, in 1998, that he was a member of a photo club, I decided to investigate this option. I have not looked back since!! I joined the Charter Oak Photographic Society in Connecticut immediately. I began with the before-mentioned Pentax camera and slides as a medium. Boy, did I enjoy the colors and impact of slides! When digital cameras became available, I switched to that medium, currently using a Nikon D800 and an Olympus mirrorless camera. And with PhotoShop as my main tool, I really enjoy the freedom it brings to let loose my creativity.
<br />
<br />I am on the board of many organizations including the Charter Oak Photographic Society and the New England Camera Club Council. These boards think that I am providing them with services, but in actuality I get so much more out of it. I enjoy interacting with fellow photographers, get inspired by their passion and creativity and continue to learn from each and every one of them. This is my secret, so don't let on that I get more out of the organizations than the work entails.
<br />
<br />I joined PSA in 2011, and the Digital Dialogue Group has been my first activity. I look forward to the interactions with my fellow group members - finding out that some are even international. This is great!! I love to learn and love to be challenged to do my best work; I know that this group will meet these goals.
<br />
<br />cindyagosselin@gmail.com
---
---
---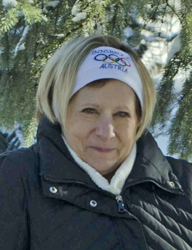 Jaci Finch, FPSA
My photography journey started about 34 years ago when I met Doug, my husband. My first
gift from him was my manual Nikon camera, which I hated to part with later in life. My early photography was shooting nature, principally due all of the wonderful trips the Oklahoma Camera Club Nature Workshop took, from California to State Parks in Oklahoma. My photography took a turn for the altered reality with the purchase of a digital camera and the use Photoshop, which I am learn something new every day. I love shooting the odd things that I may one day use in a photograph.