Member Bios
Group Admin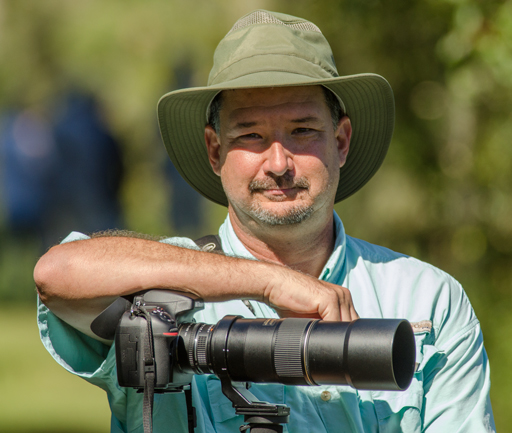 Brad Ashbrook
My father Stan Ashbrook, got me started at a young age and I have been shooting for over 40 years. I shot the newspaper and yearbook all through middle and high school. I attended Rochester Institute of Technology and received my bachelors in Imaging and Photographic Technology in 1987. The first couple of jobs were photography related including a sales manager with Sinar Bron. After that, I worked in the computer industry for several years and finally landed in the audio visual industry for the past 24 years.

I started out with Minolta film cameras and purchased my first 1.3mp camera in 1999. I then upgraded to a 3.1, and finally bought my first DSLR, the Nikon D70. I have switched everything to Sony and I own an a7s, a6000-IR, a7R2, a9 and about 10 lenses and a bunch of accessories.

I really enjoy shooting sports photography, nature, birds, astro, landscape and travel. I also enjoy trying to new techniques such as HDR, panoramic, time lapse, photographing lightning and anything that can use a cool gizmo. I have been a member of PSA a couple of different times and at one time participated in Stereo Exhibitions. I currently write some articles and I am involved in 4 print and 2 online circuits.

I use a lot of different software and I prefer Capture One Pro. However it is pretty expensive so I have been trying ON1 and Luminar. I use Aurora for HDR's and PTGui or AutoPano Pro for the panoramic landscapes.

I was born in Florida, went away for college and lived for a few years in Atlanta. I have been back since 1992 and I am always looking to travel somewhere for photography.
---
---
---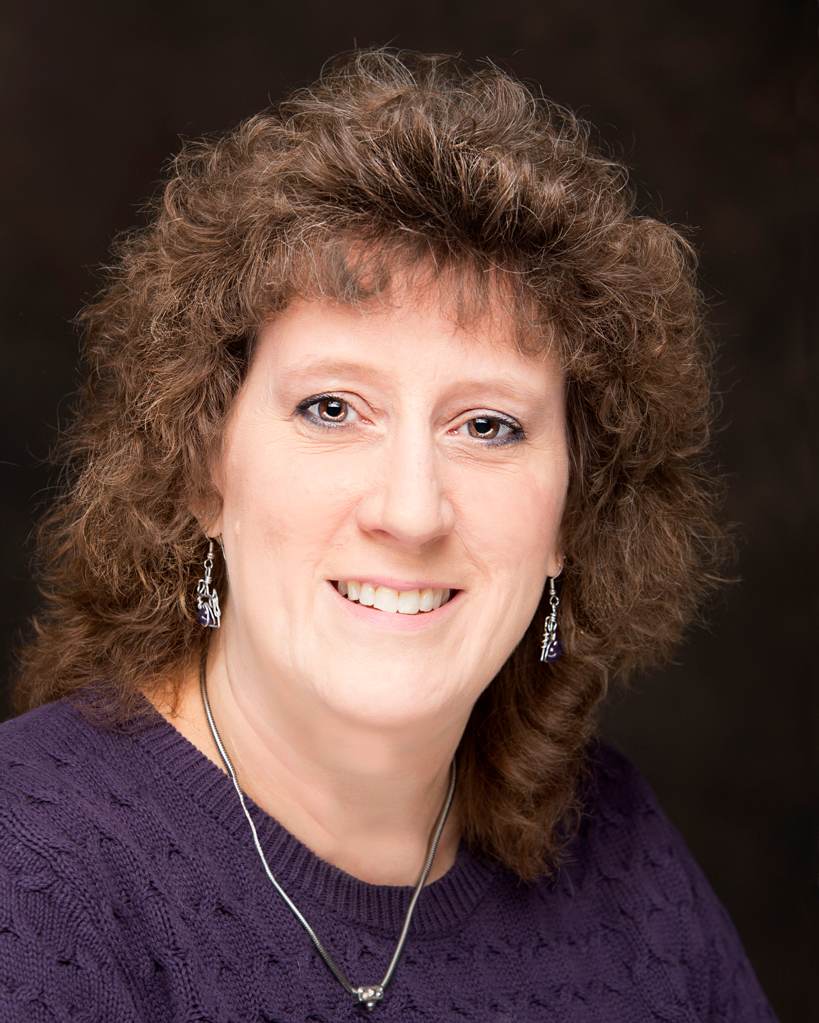 Lisa Cuchara
Lisa Cuchara, PhD, Master Craftsman (PPA), HonNEC, is very passionate about photography and she enjoys both being behind the lens and in the digital darkroom. She loves to photograph nature, but finds many subjects equally intriguing. From birds and flowers to babies and UrBex/HDR, she appreciates the world around her and embraces the challenge of interpreting what her eyes see and her heart feel via her photographs. Lisa says that photography allows her to pay attention to the details, to be mindful, to slow down and appreciate all of the beauty, details and nuances of everyday life. Lisa met her husband Tom thru photography, and they are both very active in many local, national, and international photography organizations. Lisa and Tom have been photographing people professionally for over 15 years and have their own Photography Studio in Hamden CT. Their portrait philosophy is based on "We do not remember days, we remember Moments".

They have had many successful gallery exhibitions, their work has been accepted into many juried exhibitions and their images have won awards at the local, state, national, and international levels. Their photographs have appeared in Adirondack Life, Wild Bird, Birder's World, in calendars and on calendar covers, and on the cover of a fictional paperback novel. Lisa has also had images accepted into the PPA (Professional Photographers Association) loan collection. They have published two books with Amherst Media. The first called "Create Fine Art Photographs from Historic Places and Rusty Things" is about their HDR and light painted images; it can be ordered from Amazon http://tinyurl.com/lisatom-urbex and is also available at brick and mortar bookstores like Barnes and Noble. Their second book, one year later, is called "The Frog Whisperer" http://tinyurl.com/lisatom-frogs. They love to teach, inspire and share. They have presented a wide variety of motivational and instructional programs and workshops (Photoshop, Digital Workflow, HDR, RAW processing, Macro photography, Travel photography) at many photography groups and organizations. Check out their photo and editing classes, their photo tours and workshops, and view their photographs at www.photographybylisaandtom.com

Shooting with Olympus cameras and lenses.
---
---
---
Rick Cloran, HonPSA, MPSA
Rick Cloran, HonPSA, GMPSA

I started in photography back in the very early 70's. My experiments with printing didn't last long as I was quickly lured over to the dark side, also known as slides. In 1975 I joined the Greater Lynn Camera Club (now Greater Lynn Photographic Association). I had the good or bad luck of joining on a competition night and sat there with the sinking feeling that rather than being ready for National Geographic, I couldn't even make Class B. Hopefully things have improved since then. I joined PSA in 1976. While I have been a member of a number of other organizations over the years, GLPA and PSA have been my constants. I'm a two-time past President and the current Chairman for GLPA and the Past Chair of the Nature division in PSA. Currently, I am the Lead Trustee for PSA's Endowment Funds and a member of the Investment, Lifetime Achievement, IUTP and EAMS Task Force committees.

From a photography stand piont, I'll shoot pretty much anything that won't shoot back. I started in sports and PJ, migrated to landscapes and found my passion in nature photography. My wife Marilyn and I met at GLPA and so we have a shared hobby on trips and outings. She too loves nature photography so that is what drives the planning on most of our vacations. I started using Photoshop back at Photoshop 5 and now teach most of the workshops we have at GLPA for Elements and Photoshop. I'm always looking for new ways to do things or to improve on the way I have done things and have become fascinated with the potential of HDR. I have Aurora 2019, Photomatix 6 and Nik HDR Efex Pro. I used Lightroom or Photoshop for a time to do the blending, but now find that I tend to go to Aurora first for most blends. I still do a fair amount of single image HDR processing. I continue to look forward to sharing with and learning from the group in our mutual exploration of HDR.

---
---
---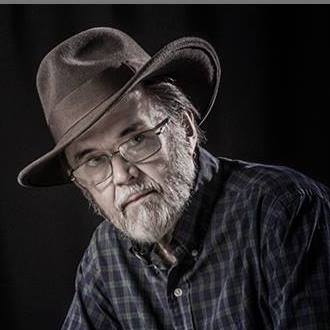 Bill Buchanan, HonPSA, FGDC
Bill Buchanan, HonPSA, PPSA, HonFGDC has been involved with photography almost his entire life. His passion for teaching photography has been fostered by being chairman of the Photo Guild of Detroit's Annual Photographic Seminar. Bill has presented many instructional programs in the Detroit area as well as at NECCC, SWMCC and PSA conferences. He has been a major supporter of the electronic capture photography both in his own club and the PSA. Bill served as the Chairman of the PSA Electronic Imaging division.
In 2012 at the San Francisco PSA International Conference he was awarded the Stanley B. Ashbrook, Jr. Memorial Award and the PSA Service Award for his contributions to digital photography and PSA. He regularly contributes to Study Groups #4 and 44 and is also one of the trained Accessors for the PSA Portfolios Distinctions program.
Bill was elected an honorary member, HonPSA, of the Photographic Society of America at the San Antonio, TX Conference in September 2016.
He has served as chairman for the Greater Detroit Camera Club Council's International Exhibition for the past five years.
He was awarded his PPSA in June 2021.

---
---
---
Bob Patrick
Until 1985 I really didn't know the difference between a F Stop and a Bus Stop.

After a serious illness in 1983 I got interested in learning photography. By 85 I was ready for formal training. One class of basic instruction got me the confidence to hang out in Libraries, read the Photography section, and burn film. By 1989 I was using manual Nikon gear and have never looked back. Been through a fortune in medium and large format gear, which added little to my skill, but made for some nice enlargements in the chemical times. I keep a Hassy and Wista around for old times sake, hoping for the right art model, time and location to come together. There is an unfinished project I would like to complete.

Digital came about for me in 2003. Worked my way up to a D800E and have not needed anything better, yet.

Photoshop is still a struggle. Probably always will be. I have tinkered with Digital IR. That's another extensive field of study, if one wants to do it right.

Got the urge to get into drones in 2017, hoping the drone would help me with reconnaissance, locating a pioneer school house in the mountains. Nope. Too many trees broke up the controller signal.

Today, I hope to use the drone to supplement my landscape work; and maybe sell a few aerial shots to realtors who want them.

PSA has education available I could profit from if I ever learn how to learn. The comments and coaching from participants in two other DD groups help me develop. Looking for some of that luck in this group.
---
---
---
Max Burke, APSA
Born in 1936 and raised in the pacific Northwest with residences mostly in southern and south-central Idaho. Worked for United Air Lines in the early sixties and career in counseling and training management. I built a darkroom from cardboard in a basement in the late sixties and did black and white and later color work until the digital age arrived. My current primary camera is a Nikon D600 and favorite lens is the 24-120 VR 4.0. I shoot everything but have developed a large collection of junked cars and trucks. I have been in PSA for 27 years and I am a lifetime member of the Boise Camera Club. This is the 4th study group I participate, one print, two normal digital and now the HDR. I look forward to working with this group.