Member Bios
Andrew Lewis
Andrew Lewis started learning photography in seventh grade. He earned an associate degree in Commercial Photography from Antelope Valley College in the fall of 2021. He was assistant editor for his junior high yearbook and chief photographer for his high school yearbook. His first job during college was as a portrait photographer for a national retail chain.
After over 20 years in the telecommunications industry, Andrew has returned to photography and is a member of Professional Photographers of America, Professional Photographers of California, Professional Photographers of Los Angeles County, and Santa Clarita Valley Photographers Association. He served as treasurer and president of the Antelope Valley College Photography Club and is the current Secretary of the Lancaster Photography Association.
Andrew loves to travel, and enjoys photographing landscapes, motorsports, aviation, and natural events. He also collaborates with other photographers and is always excited to expand his knowledge and experiences.
Instagram: @alewisphoto72

---
---
---
Leo Chow
Leo is an amateur photographer living in Hong Kong. He usually shoots landscape and wildlife photos during his leisure time. He is a member of PSHK and PSA.
---
---
---

Linda M Medine
Linda M. Medine retired from banking after forty years with American and Hancock Banks. Her love of banking has always competed for attention with her love of photography.

Banking has taught Linda that learning requires involvement. This philosophy has served her well in her photography also. Capturing images for forty years, she is active in the Louisiana Photographic Society and has served as the program chairperson, Treasurer, Vice President and is now President designate for 2015. She was also Co-Chairperson for the Gulf States Camera Club Regional Conference held in Baton Rouge, on April 24-27, 2014. She is a member of PSA and completed the program Judging and Analysis with Jon P Fishback FP, ARPS and Individualized Photography. She is now working on PSA's Photography Project Course.

Photography has taken Linda to many parts of the United States. She loves Louisiana landscapes and is passionate for the outdoors and the beauty of nature.

Linda's Facebook Linda Medine
---
---
---
Lane B Lewis
Lane B. Lewis of New Jersey has been photographing for many years. In 2008 was laid off and decided to really learn photography. Since then her work has been accepted at numerous juried shows and won many awards. Most recently, Best Photography at the Visual Art Center, Best of Show at the Ringwood Photography Annual Show. I am on a journey and constantly learning and trying to improve my craft. I enjoy making images of my beautiful surroundings here in New Jersey.

2015, Lane moved to Fort Mill, SC.
---
---
---

Mark McKinney
I am 66 years old. I joined the camera club in our retirement community in 2011. I have received instruction and advice from many of the members. They have helped me so much! I am now a master photographer in our club and I plan to be more active in PSA. I play golf four days a week so I need more time for photography!
---
---
---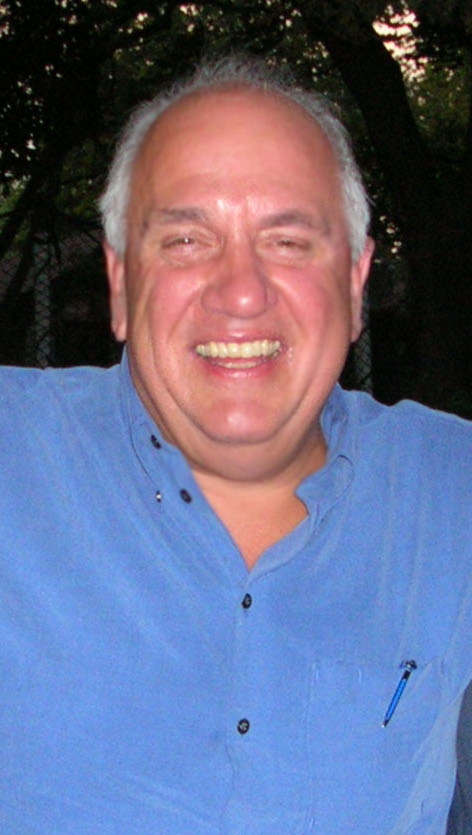 Harley Rubens
I am a 74 year old retired physician living in Highland Park Illinois. Photography has been one of my hobbies since I was perhaps 10 years old. I started with an Anscoset Camera and at 15 or 16 years old I started taking photos of events, sweet sixteens, large parties and did some photos of plays for the school news paper. I used any money to buy my Pentax and Durst 606 enlarger. During medical school and practicing in my field, I had a number of cameras, film and even the first Nikon Coolpix. I studied for a while in Hampstead in England. I traveled all over Europe and took slide photos. I took family vacation photos including Yellowstone and The Grand Tetons. I photographed, close up, Bears and Moose. I photograph Cars, Insects, Animals, Buildings and love studying people, so would like to do street photography.
<br />
<br />Years ago I took a course on Photoshop CS2 at the local art center. I now use Lightroom 4.4 Photoshop CS6 for editing but have elements 13. I went from a Nikon 8800 digital to Canon 3ti, Canon st100, and now my 6D Canon. I have a 50mm 1.8AV prime lens, 28-105 largest AV 4.0 Canon lens, just got a 70-200 mm Canon L lens with larges AV 4.0 and no image stabilization (it is lighter and cheaper than the 2.8 stabilized. I just bought a Tamron 150-600 mm lens with IS that I haven't used yet. I have a new ball head Vanguard Tripod to hold the new monstrous lens.
<br />
<br />Starting 1-2 years ago I entered photos of Cars, Chicago Architecture, Violin Makers, large birds etc and won some honorable mentions and Awards. I belong to the Northshore Camera club in Lake Forest Illinois and the Garden Club at the Chicago Botanic Gardens in Glencoe Illinois. I am a member of CACCA, the Chicago Area Camera Club association (I think) and have had work entered from my clubs into CACCA. I have messed with computers since the first Apple came out, so digital editing is a part of my life. I have taken at least 72 hours of courses on the Internet on Photoshop CS6 through the library and Live Photoshop Elements classes.
---
---
---
Group Admin
Bruce Michelotti
I live in Michigan, U.S.A. and have recently retired from the workforce. I've enjoyed photography, off and on, for most of my life. I can still remember the joy of getting my first Kodak Brownie Camera as a Christmas gift when I was a child. I have had a few cameras since then including my first 35mm, a Kodak Retina IIIc my father gave me over 50 years ago. That camera along with a college course in B&W darkroom work cemented my love for photography. I was always in awe when the latent image appeared on exposed photographic paper swimming in developer.
Life gets in the way of hobbies and starting a career and raising a family took precedent over my quest to become a better photographer. Now that I have the time, and quality lenses and cameras, I am trying to improve my skills and have fun along the way. I am active in my local camera club and joined PSA to further improve my craft, share ideas and techniques and learn from the best.