Nadia Trevan
---
September 2023 - On The Lookout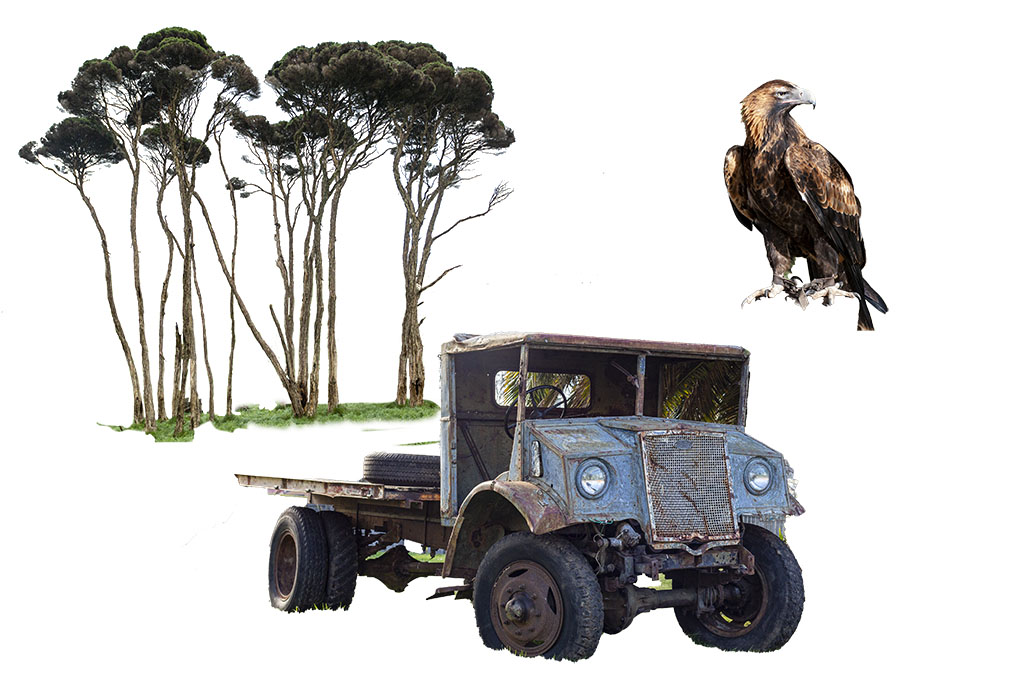 Original
About the Image(s)
This composite came about without a story in mind. I took a picture of the very
tall, thin coastal trees and just wanted to see what I can do with them. The background is
completely made up and so I added the trees, old abandoned truck and the eagle on top looking out
for some food.
---
6 comments posted
---
---
---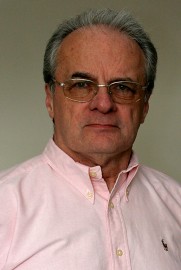 Brian Swinyard
Nadia, The old abandoned truck with its rust and texture is the stuff of photography and draws photographers to it. Placement of the eagle on top of the truck and looking into the distance works a treat. I like the way that there is more space in front of the truck than behind it which creates the illusion that there is space to move into and enhances the overall visual dynamic of the image. The three main elements in the picture (truck, eagle, trees) provide a compositionally strong visual triangle of interest. However, I found that the truck and the trees were competing for my attention and wondered how the trees would look reduced in scale, separated from the truck and located more in the background? I also wondered whether we needed the flock of birds which competes for our attention although there is of course the story line that they may provide a meal for the eagle. In many ways, your image is not unlike a Giles cartoon in that 'The more you look the more you see'. Initially, I did not see the rabbit cowering by the front on-side tyre but once seen, it cannot be ignored. &nbsp Posted: 09/06/2023 03:08:58
Nadia Trevan
Hi Brian, thanks for your feedback. I always enjoy reading your thorough assessment and do take note of your suggestions. I don't remember reading Giles cartoons and after seeing them on the internet, they do describe my style of compositing, which is endeavouring to tell a story. I think moving the tall trees further into the background has merit and so I've moved them and tried to keep them to scale. With the flock of sky birds, that's my "signature" and have them in all of my compositing unless there's no sky. I have reduced the numbers though. Here's a revised version. &nbsp
Posted: 09/07/2023 04:55:28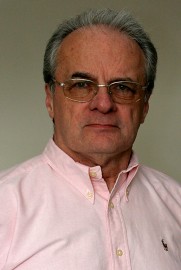 Brian Swinyard
Nadia, Changing the scale of the trees, moving them into the background and separating them from the vehicle works a treat. I had not realised that the birds were your signature in digital imaging; perhaps I should have. Reduction in size/numbers and relocation of the birds works well to minimize any possible distractions with the main visual story. &nbsp Posted: 09/09/2023 06:27:08
---
---
---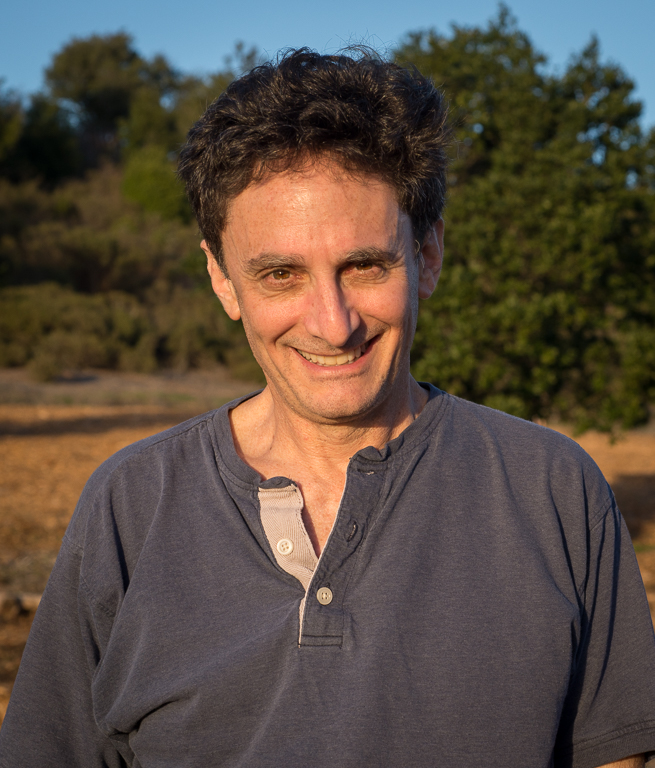 Brad Becker
Nadia, I like your original and feel the revisions you've made are definite improvements. I find the glow around the bunny unnatural and don't know that it adds to the image. It's interesting I also posted a picture of a truck and a bird on my image this month on my other site 54. It seems we are both big fans of birds and landscapes. &nbsp Posted: 09/15/2023 15:50:23
---
---
---
Tom Kredo
Hi Nadia,
I like the revised version better. I would suggest since you have a strong shadow from the truck, then you should have a strong shadow on the bird (on the top of the truck) and the same on the trees.
&nbsp Posted: 09/16/2023 09:58:53
Nadia Trevan
Hi Tom, thanks for your comments I and do agree, will go back and add them in for consistency. &nbsp Posted: 09/19/2023 04:04:53
---
---
---
Please log in to post a comment