Member Bios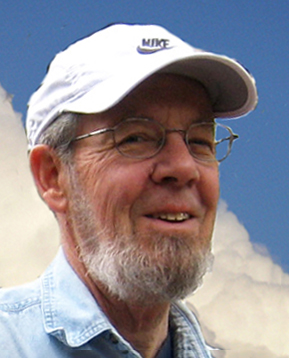 Chuck Nauman
I am a retired research scientist, having worked most recently for the Federal Government. My wife and I have lived in Las Vegas, NV for the past 33 years. I grew up near Philadelphia, PA, where my father introduced me to photography when we made contact prints from his large negatives over the laundry tubs in our basement darkroom.
My first advanced film camera was a Kodak Retina IIIC. Eventually film gave way to the digital age, and in about 2001 I acquired my first digital point-and-shoot, an Olympus C-2020. In the last few years I've had a Panasonic GX8 converted to IR with a 830 nm filter, and a Panasonic G7 converted with a Supercolor (590 nm) filter.
Since moving to the southwest I have participated in activities and competitions of the Nevada Camera Club, the West Side Photo Club, and the Photographic Society of America.
---
---
---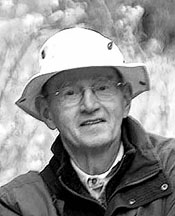 Stuart Bacon, QPSA
A serious interest in photography began in eighth grade when I was given a Kodak Film Developing Kit. From then on photography played a big part in my life. In high school I did some photography at school but in college I did both newspaper and year book pictures. That was followed by the army where I made both training and informational films as well as public relation pictures. Following the army I had a job with Graflex, maker of the famous 4X5 Speed Graphic that was used by many newspaper photographers. When I changed jobs and later was transferred to San Francisco I became immersed in the local very active photographic scene. Not only did my darkroom printing improve but I started, and thoroughly liked, judging at local camera clubs, councils, county fairs and other photographic contests.

Monochrome has always been a favorite aspect of my photography and it was supplemented by adding Kodak's infrared film to my interests. When digital photography arrived, I switched to it and learned Photoshop for processing, often converting color images to monochromatic. Through a friend I learned that a digital camera could be converted to do infrared, so I seized that opportunity and started carrying two cameras on all my photographic outings.

While others may drift in and out of an interest, I have to say that photography, once it started with me, has remained paramount in my life.

---
---
---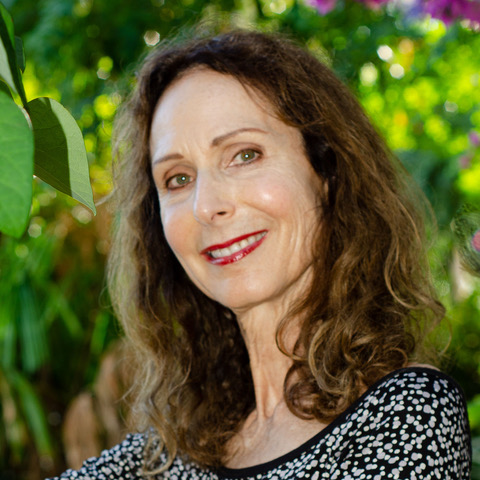 Debbie Rubin
I am a retired teacher of English. My husband and I spend our time between Lake Lure, NC and Fort Lauderdale, FL. I have always indulged my creative side-whether through writing, playing the violin as a child, and more recently for the past fifteen years, photography. The latter path was taken as a result of a trip to Africa for a safari. I wanted to return with viable images of the magnificent animals and topography that had always been uppermost on my 'bucket list'. I purchased two Nikon cameras and equipment, and photography took over my life. It was an easy fit as compositions and a love of adventure have always been a priority for me.

I have since indulged my affinity for monochrome images through infrared. I converted my Nikon Z7 camera, and oftentimes only bring that with me so that I can train myself to experiment with different landscapes, waterscapes and weather conditions.

I am in several art groups, enjoy exhibiting, helping to set up shows, and have even begun to paint with acrylics.
---
---
---
Group Admin
Nelson Charette
I started photography in 1974 and purchased my first 35 mm camera when I when 14 years old.

I later got into digital photography in 2004 by purchasing a Nikon d70. After Several camera upgrades, I converted my d70 to an Infrared camera. I also purchased a converted Nikon d5100 Full spectrum camera. I don't always shoot IR but gives me something different to show at my camera club.
In 2021 I purchased a Mirrorless Olympus EM1 Mark III, 590 NM converted camera. I enjoy having the mirrorless camera, I can see what I'm shooting and don't have to worry about focus. I shoot in monochrome mode and sometimes use the 850 nm filter.
Feel free to ask me any questions.
---
---
---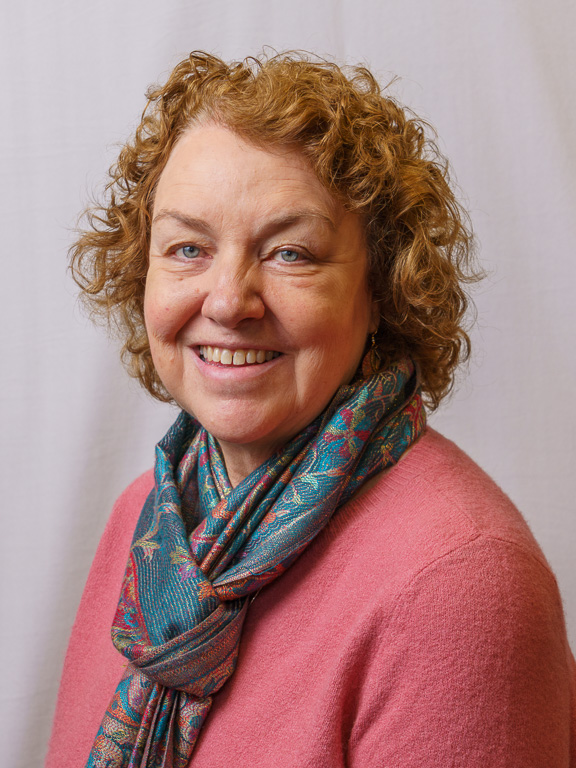 Lauren Heerschap
Lauren Heerschap is a Shoreline, Washington native that has let photography take her all over the world. She has taken many award-winning landscape, nature and creative photos. She uses an Olympus OM-D E Mark 2 camera, and formerly used a Canon 6D. She has served as President of the Puget Sound Camera Club for four years and is currently the Vice-President of the Northwest Council of Camera Clubs. She is a member of the Photographic Society of America (PSA). She has won many awards from these organizations. Her work is regularly accepted and displayed in local art shows, such as the Mountlake Terrace Art Show, Edmonds Art Show and Kenmore Art Show, the Washington State Fair in Puyallup and the Evergreen State Fair. She has been trained in the PSA Image Analysis Course. She has judged prints in the Washington State Fair in Puyallup, the Clallam County Fair, Seattle Photographic Society, the NW Dahlia Association, and various flower shows. More images can be found at www.laurenheerschap.com. Her prints are for sale, and can also be purchased unframed, or printed in different sizes.