Mike Cowdrey, MPSA
---
September 2023 - Grace Framed
About the Image(s)
Original 1 was taken of flowers growing on the bank of a local canal. I experimented by taking a small section and mirroring it with Rectangular Marquee tool, copy, rotate horizontally, and paste at 50% opacity. I was interest to see the start of a frame which I defined by converting to white.(Original 2). I used the Magic Wand tool in the white areas, inversed and copied. I then pasted this over a portrait of my granddaughter Grace age, (Original 3) which I had taken last month. Finally, a frame was added.
---
7 comments posted
---
---
---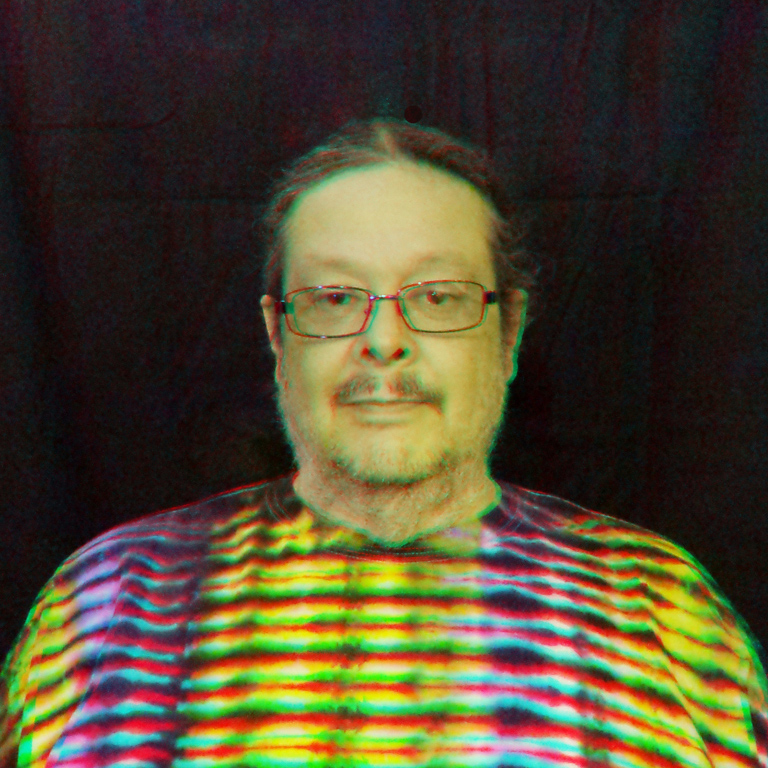 Steve Wessing
Simple but effective. A classic image with good lines and well balanced light and color. &nbsp Posted: 09/01/2023 12:05:58
---
---
---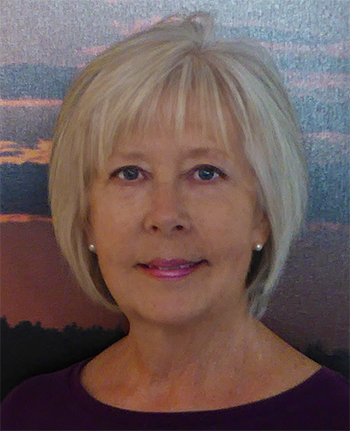 Jan Handman
What a beautiful little girl Mike. I love her y, tousled hair. The frame works well for the most part. My only suggestion would be to somehow eliminate the "flower faces" that the mirroring has created directly above and below her head; the darker (green) areas look like eyes and mouths. For some reason, my eyes keep jumping back to those rather than her sweet face. Otherwise, a fun and lively creation. &nbsp Posted: 09/07/2023 16:16:19
---
---
---
Steve Estill
You've created an excellent frame here, and it suits the portrait of your granddaughter very well.
I agree with Jan about the flower faces - once you've seen them they leap out. I've used the clone stamp and spot healing brush to hide them. I also found the sharp edges above her head a bit distracting, so I added some petals.
Just my personal preferences - I think your image is an excellent composition which works well. &nbsp
Posted: 09/07/2023 16:39:29
---
---
---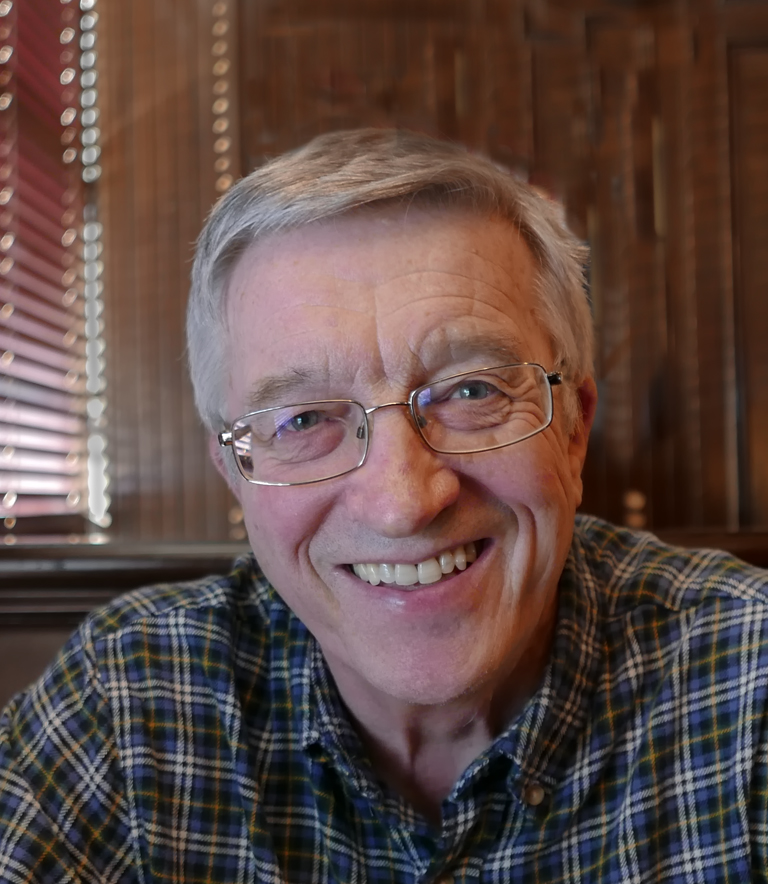 Gunter Haibach
What a beautiful picture (and granddaughter) - Very nice composting job. Nice colours overall. The cutout behind her head looks like a heart - very appropriate.
My only suggestion would be to eliminate the top 2 corner light edges as they draw the eyes away from Grace - in my version I just roughly filled it in, using the clone tool. Sorry about the frame. &nbsp
Posted: 09/13/2023 11:22:08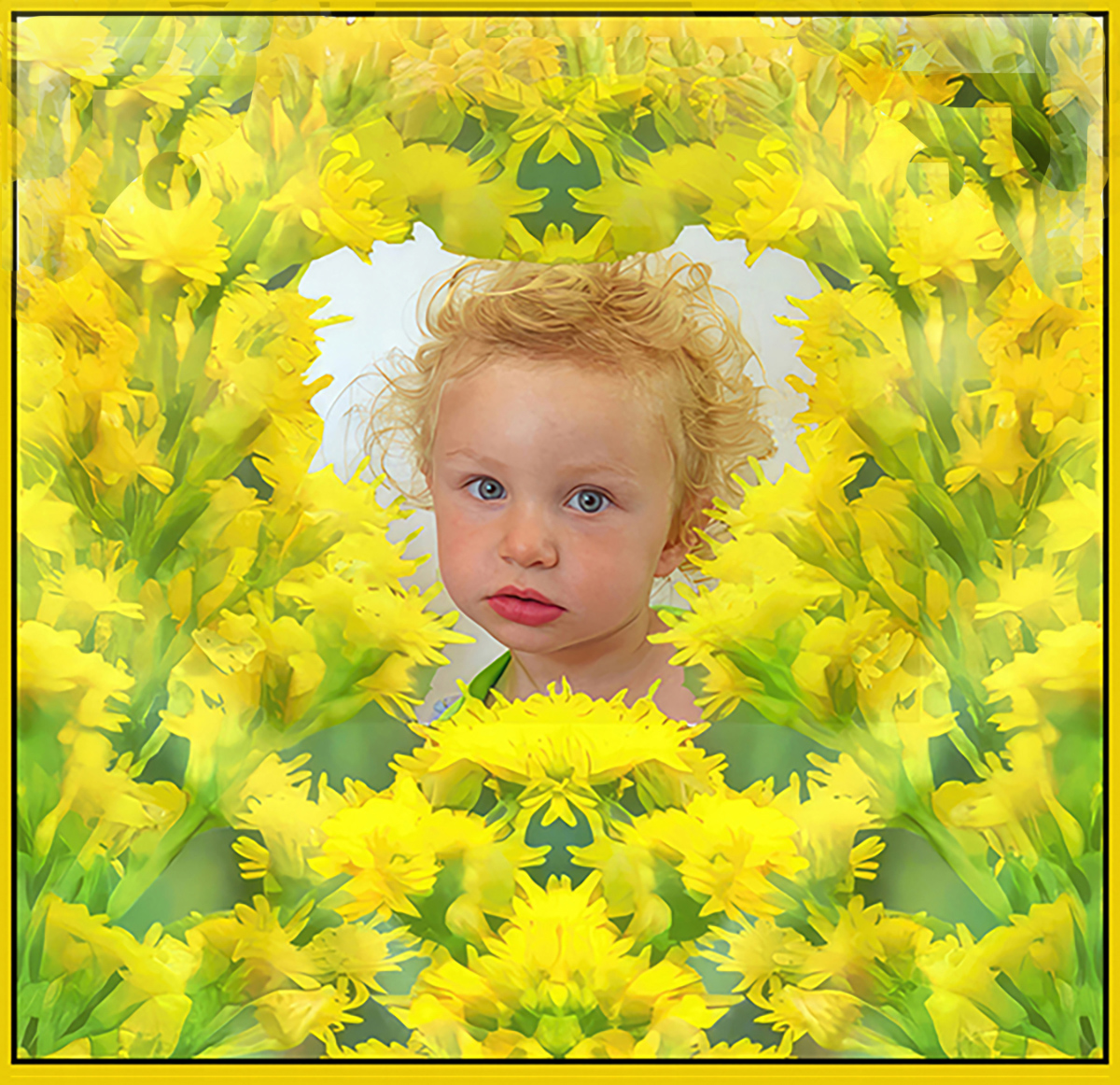 ---
---
---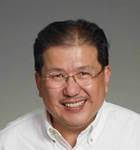 Frans Gunterus
Hi Mike. I love the idea. I might want to steal it shamelessly for my grand daughter portraits. I would rather make larger flower frames. To allow the girl beautiful y hair untouched. I would then make the flower frame a bit more blurry and reduce its opacity. This would make the girl portrait stand out more than the flower frame. &nbsp Posted: 09/19/2023 06:55:49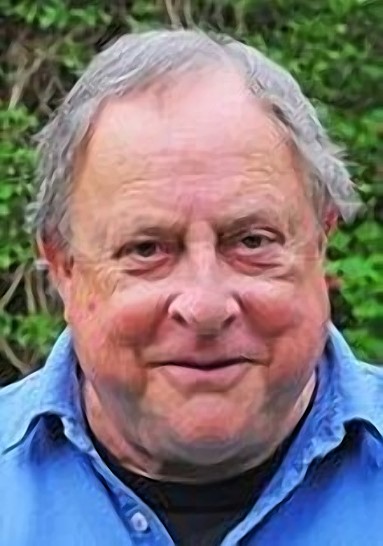 Mike Cowdrey
It would be nice to see it when you do, Frans! &nbsp Posted: 09/21/2023 00:58:42
---
---
---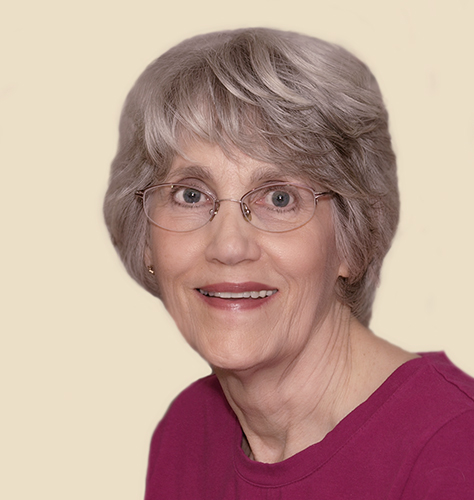 Candy Childrey
Beautiful, Mike. Your granddaughter is lovely. The yellow flowers frame her face nicely and set off her beautiful eyes and hair. I do agree that the floer directly above her head should be edited. &nbsp Posted: 09/19/2023 14:25:17
---
---
---
Please log in to post a comment