Member Bios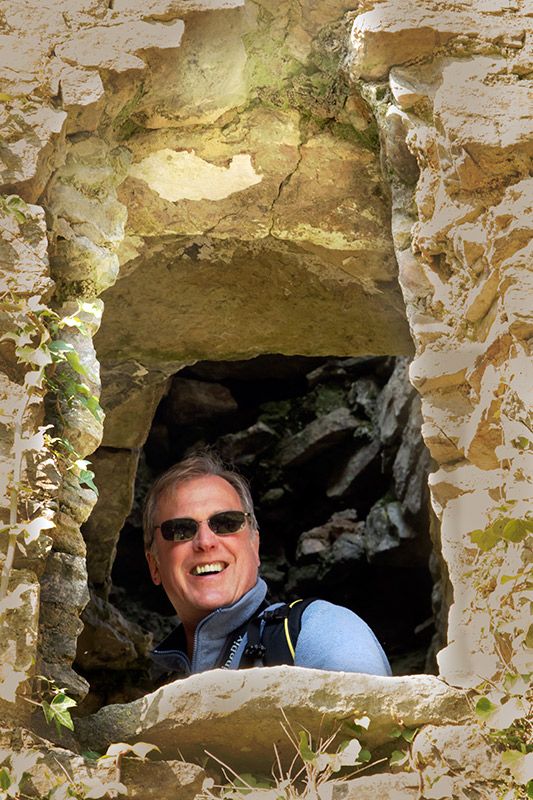 Tim Sanders
I live in Devon England and thought I would join the PSA to expand my horizons.
I started taking pictures when I was 10 years old and am now recently retired. I held on to film photography for a long time so came to digital late and am still discovering the joys and pitfalls of digital processing.
Street and digital photography are my first loves, but am quite happy to photograph anythingand just happy to have a camera in my hands.
I use Nikon generally with a D850 as my main general camera, but for street photography I like to travel light and use Panasonic Lumic generally with a 14 - 45mm or a 25mm prime.
---
---
---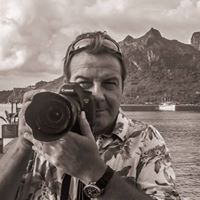 Stephan Debelle
Growing up and watching my father who was a photographer, my passion for photography started at a young age. My first camera was a Mamiya body, 50mm lens. Later on I was able to afford a more versatile zoom lens. Back then, it was the days of films & time spent in a dark room and you had to make your shot count! It was not until 2012, when asked to work in photography by a Japanese Company operating in Bora Bora (KelyAn) that I took the next step, and decided to make a living from it.

Today, I am grateful to do what I love while also being accompanied and supported by my wonderful girlfriend as my assistant.Some of my other works include shooting family vacations, honeymoons, snorkeling adventures and much much more! I also enjoy shooting portraits, local events on the island, as well as underwater and mid-air/water photos. Due to the demographics of people visiting Bora Bora, it is a rare opportunity to be doing maternity photos but of course that is always a beautiful and unique experience!

I have the great pleasure and honor of capturing stills from official events on the island such as the annual Heiva, a beautiful competitive dance competition. These events, the simplicity of life, the people and their culture are a few of the many reasons I fell in love with French Polynesia and decided to move here from the USA.
You can see my work on: Web Site or IG or FB
---
---
---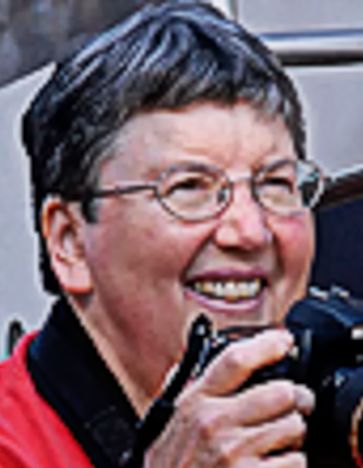 Judy Burr, APSA, MPSA
Photography has been a passion for many years and was largely the result of my love of travel. I grew up in Wilmington, Delaware where I did my first black and white processing with my father when I was in Junior High School. I didn't really become seriously involved in photography until I graduated from college. I moved to Baltimore and eventually joined the Baltimore Camera Club. Some mentors in the club introduced me to PSA and I have been a member ever since. After my husband I were married, I moved to Kensington, MD. We are the parents of a son and daughter and now have 4 grandchildren. After moving to Kensington, I found the North Bethesda Camera Club where I now serve as the club PSA rep. I used to use Nikon equipment and still have some that is feeling neglected. I switched to a micro 4/3 system several years ago because it is much easier to carry.I use 2 EM-5 mark IIs and had my EM 5 and EP2 converted to IR. I enjoy all kinds of photography and try to learn new techniques.
In recent years, I have become more involved in PSA and am in 3 study groups - this one, a monochrome one of which I am the secretary and a travel one. I also serve as the director of the Travel essay competition and encourage you to considering entering an essay. All the details are on the PTD webpage.
---
---
---
Karen Harris
I have lived in Lincoln, Nebraska for 40 years. I taught middle school instrumental music here for 23 years and am now retired. Photography has been a hobby of mine for many years, however, I have had more time to spend on it the last eight years since retirement. I am married and have two grown sons. I have a photography website which can be found at http://www.harrisimages.net. I enjoy being a part of this study group. I have learned a lot from all of you. My hobbies, besides photography, include hiking and playing the trumpet and the Swiss alphorn.
---
---
---
Tam Phan
I am Tam Phan. I have a big family. Six kids, and now they have all gotten married. We live in Houston, Texas, but I was born in Hue, Central Vietnam in 1940.

I retired ten years ago, so I now have time to follow my husband-Hung Phan-to take artistic pictures. I have passion for my photography. Truly, I started my hobby five years ago, and I love artistic photography. Everyday, I spend about four hours fixing my pictures. My husband and I travel ourselves to take pictures. Photography is my great hobby now! I hope I will learn more to improve my work from my group. I hope to receive comments from all of you. I don't feel hurt when I get a negative comment. I want to improve
---
---
---
Bob Legg
Bob is a new member in the Mid-Atlantic Chapter after moving South from NH & MA. Bob had been a member of the Manchester NH Camera Club for over 30 years and served over 20 years as its President. I started photography as part of a college design course in 1966. My first digital camera was a Nikon Coolpx 995 and worked my way forward from the D100 to D750. I am a non conformist and started using Mac's in 1996 and was never tempted to go the PC route. I have been using Apple Aperture since 2006 and now switching to Luminar, On1, Topaz and Nik Silver Efex. In retirement Bob continues taking images, primarily landscape, nature, and flowers. You'll see PhotoJournalism images also as Bob was active as a small town fire department photographer. Bob and his wife, Eileen, now are enjoying 40+ years of work and traveling. Trips to Alaska and the Netherlands have been very successful. I hope to remain active with PSA. I like Great compositions, Vivid colors and images with IMPACT.
---
---
---
Group Admin
Bill Foy
I'm retired, living in the Philadelphia, Pa suburbs. I've been taking pictures for a long time, but only recently have become serious about it. A friend gave me a subscription to PSA (which I had never heard of) as a birthday present.

My interests have really expanded since joining PSA. I enjoy all areas of photography and my main interests are street, macro, nature, monochrome and travel, along with my grandchildren's activities. Post-processing, for me, usually consists of cropping and tweaking brightness & contrast, with occasionally straightening and removing annoying objects. Post-processing is something I'm now learning. It's been a slow process with a 30-day Photoshop CC course that's going to take more than twice that long.

I'm interested in having my photos critiqued so I can improve my techniques.

I use a Nikon D500 and Fujifilm X-T20, with a variety of lenses.