Member Bios
Deb Thurlbeck
I am a retired RR freight conductor and live in Victoria, BC.I enjoy capturing what I see whether it is while travelling or wandering the streets. I am also a member of the local camera club and strive to learn and improve my images.

---
---
---
Wanda Krack
I am a retired RN, whose interest in photography was rekindled around the time digital became possible, and when my children no longer had so many needs. My pleasure is nature photography, although I take pictures of anything and everything in 'my world'. I am active in the local camera club, enjoy photo trips, and watching the seasons from my little house in the country. A local craft store sells my cards and pictures. I haven't yet delved deeply into the internet market, and my goal with PSA study groups is to continue to improve the images I shoot.
---
---
---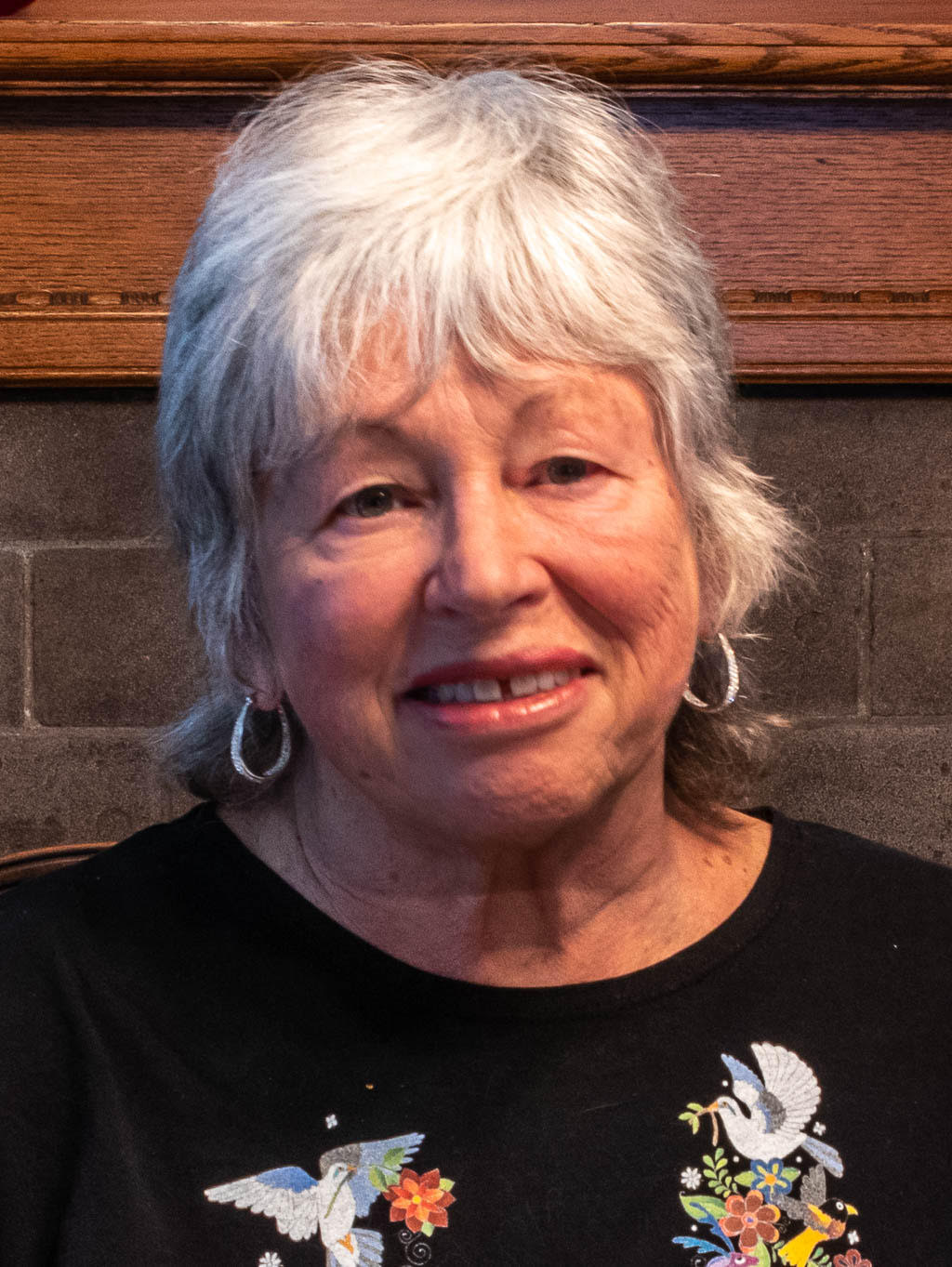 Kathy Brand
I've been retired for 15 years and love spending time editing my photos in LR and sometimes PS and other apps like Nik Silver Effects and Topaz. I belong to two local camera clubs and the WI chapter of PSA. Because of Covid, all the meetings are now virtual through Zoom but I still enjoy them. Since hair salons were closed at the beginning of Covid, I decided to let my hair grow out and now put a more current picture in my Bio.


---
---
---
TJ McGovern
I am T.J. McGovern, native of Saint Paul, Minnesota, currently retired and living in Show Low, in Arizona's High Country.

I began photography as a hobby and a passion in about 1985 when my soon-to-be wife bought a Canon AE-1P to replace her plastic 35mm half frame point-and-shoot. Many years and thousands of dollars spent on gear later, here I am trying to revive the old passion and find meaning from this art form.

I currently shoot with Nikon cameras, having just retired a D2X DSLR in favor of mirrorless. I now use Z50 crop sensor and Z7ii full frame bodies, with a variety of lenses from 14mm prime to 200-500 zoom. I also retain an FM for film, which I do only occasionally, but still enjoy. I no longer have a darkroom, however.

I hope to be able to both contribute and benefit from my membership here. Since clubs are something new to me, I will try to approach this with an open mind.


---
---
---
Group Admin
Deborah Milburn
I live in Colorado, and I enjoy being in nature. Photography is my passion. I am semi-retired and love to travel. Photography and travel allow me to "tell the story" of what I am experiencing. I want to experience and enjoy each day and each opportunity. I am a member of a local art co-op where I display and sell my images, and I am also a member of our local camera club.

Many thanks,
Deborah Milburn
---
---
---
Sheila Burke-Grey
Sheila Burke-Grey. I arrived late to photography, after raising my family and taking many snapshots. But I soon learned that I love photography, planning a photography trip, composing and taking the photo. Of course, I always get it right in the camera, so there no post-processing. Just kidding!! Joining a camera club, has enhanced the composition of my photos, which have culminated in several award-winning photos. Currently, I am a member of the Suffolk Camera Club in Bohemia. My specialty is outdoor photos with landscapes, lighthouses, seascapes, but I also enjoy macro photography. My journey with photography has taken me to many travel destinations. Along the way, I have met great photographers, who share my passion.
---
---
---
Steve Jacobs
Hi I am Steve Jacobs of Springfield Il, I have been shooting since I was 6yrs old and my Dad introduce be to photography. I stopped for a few years because I could not get my head around the digital age. Now I love it I use lightroom and am trying to use PS some. I am a member of the Springfield Camera Club.. I enjoy talking photo and re learning all that I have forgot.
I enjoy the reawakening of a side of me that was lost for a while.