Member Bios
Group Admin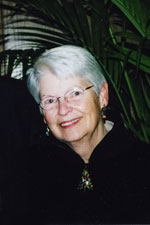 Audrey Waitkus
I'm a retired theater technician, who has discovered photography as a hobby. I take every opportunity to participate in classes, photo outings, and critique sessions with more experienced photographers. I am also very active in the Urban Ecology Center Photo Club in Milwaukee. My main photographic interest is in capturing details, often those smaller than the eye can see. By looking down, looking up, and looking closer, the camera can abstract elements we miss on our daily rounds. And thanks to digital photography, the world is truly at our fingertips, with the ability to correct or enhance the work in post-production so that it will tell the story we intend, and allow us to convey our unique vision to the viewer.
---
---
---
Julie Chapa
I'm originally from Michigan and have relocated with my husband to Rosharon, Texas. I work full time as a Lab Tech for a local medical laboratory and photography is my passion hobby.
I like to shoot primarily nature and travel photography but have started to dabble in still life. I recently traded in my Canon 7d for a Canon 5d Mark IV. Looking forward to experimenting with my new camera and participating in the group.
You can see my work on: Julie Chapa Photography
---
---
---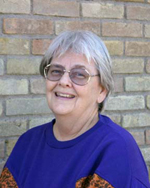 Ruth Holt
I'm Ruth Holt. My husband, Mark, and I were married 15 years ago and have lived near Holland, Texas, since that time. We both were born in Texas. I was born Sept. 4.1939; I'm a middle aged 68 year old. I am a retired RN.

My interest in photography started as a young girl, but I had not the means to do much about it until the early 1980?s when I joined a camera club. I got a darkroom and leaned B/W developing and so much other stuff. I now do digital darkroom.

I have a wonderful CANON EOS 10D and use ADOBE PHOTOSHOP
CS-3.

Some other interests are camping, reading, and collecting frogs.
---
---
---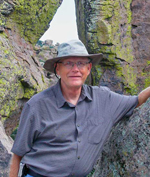 Eric Schweitzer
I retired at the end of 2004 from the Department of Energy where I managed environmental studies for the nation's nuclear weapons program. I set several intertwined goals to pursue in my retirement. First, to become proficient in photography using a digital camera and Photoshop, and to digitize some of the several thousand slides I have taken over the years. Second, to develop a web site where I can present some of my pictures, and third to travel to as many new places both in the US and abroad as time and health permit. My travel in the US is guided by visiting scenic places with a sub goal of visiting all 391 parks, monuments, etc. managed by the National Park Service.

So far I have acquired a point and shoot camera, Nikon Coolpix 4500, and a DSLR, Canon Rebel XT, photo scanner, photo printer, Photoshop CS3 and Lightroom. I have established a web site which you can view at http://www.eschweitzer.net/" target="_blank">www.eschweitzer.net. I try to make 3-4 trips a year each of 2 to 4 weeks long.

My photographic interest is primarily in travel and landscapes, and developing a digital library of family photos to go in a family history.
---
---
---
Abe Chen
I am retired and enjoying my photo hobby very much. Short after retired in the late 2000, I joined the Lincoln Camera Club at Lincoln, Nebraska. Here having met some outstanding photographers that have helped me learn and grow in photography. I use a Nikon digital camera and Photoshop to edit images. I am having fun at trying new things in creative images.

Right now, travel and landscapes photography is my main interest and focus. However, I would like to expand toward some other challenging field in photography.
---
---
---
Brian Parkin, QPSA
Hi - I'm Brian, based in Manchester, England. I retired a couple of years ago (2019) after 35 years in the IT industry, although I started my career as an industrial chemist.

I don't do a lot of shooting, although I do find time to mess around with film cameras and using a pinhole 'lens' on a DSLR. Most of my work these days is of model photography - it's one area of photography that I knew little about a few years ago, but I'm think I'm getting the hang of it now, albeit slowly. I do little post-processing, usually with Affinity Photo, but occasionally with Photoshop Elements.

I usually produce monochrome images - probably because I'm not good at colour!

For 'serious' photography I usually shoot with Nikon, but I've often got a film camera to hand for when I fancy going back to basics.

I've gained some paper qualifications/distinctions along the way - most recently QPSA.

I'm looking forward to getting some good advice and critique from the group!
---
---
---
Richard Millard
Hi, I'm a New York City Resident and am currently in Guatemala. I use a Fuji X100V with 2 conversion lenses 19 mm and 35 mm, my camera has a 24 mmf2. as it's an APSC it a 27:35: 50 mm f3 lens. I shoot raw and process through capture one, My subject are varied, but I think I them I have is that project a viewpoint or critical moment, or are compositionally interesting, of have a certain quality that catches my eye.
Fuji does not have aPASMdial so I manually adjust the aperture ISO and shutter speed for my subject are used by a soft button connection so it's rapid and I can shoot shutterpriority or apeature priority or manual or , full automatic when necessary they try to use Kelvin or I try to use auto white balance as I can correct that is Post Procesoing I'm looking forward to being a part of this group, And look forward to getting to know everybody. thank you