Member Bios
Group Admin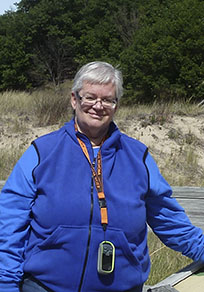 Marti Buckely
Holding three stars in PSA-EID, I am currently working on my fourth star. In August, 2012, I completed the PSA Image Analysis Course. I also judge competitions in CACCA (Chicago Area Camera Club Assoc.) and have been shooting for as long as I can remember . My main camera is a Canon 80D with a Canon SX-50 as a backup. In addition to PSA, I belong to NAPP (now Kelby One) and Photoshop, Lightroom, Topaz and OnOne Perfect Suite are my primary image processing softwares. I shoot mostly in RAW and enjoy scenics, abstracts and HDR.
<br />
<br />Anyone reading this is welcome to contact me by email at marti.buckely@yahoo.com. Please put something photographic in nature in the subject line.
<br />
<br />You can see my portfolio here: http://martib.zenfolio.com
---
---
---
Peggy Reeder
I have only been involved in photography in any serious way for the last three years or so. Work, family, and life gets in the way of developing one's interests, but now that I am retired, I am working on learning and developing my skills as an "enthusiast" photographer. A big part of my learning has come through the Photography Club here where I live. I began with an entry level Nikon DSLR, and have just recently upgraded to a Nikon D7200. I edit in Photoshop Elements and Nik, and am learning Photoshop and Lightroom. I like to shoot my grandkids playing sports, flowers, landscapes/seascapes, things that catch my eye.
---
---
---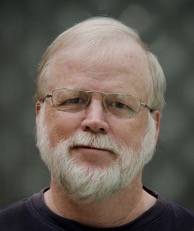 Jerry Biddlecom
I am originally from Buffalo, NY but have resided mostly in South Florida and live currently about halfway between Miami and Ft Lauderdale. I really got the photography bug from my dad, who was an avid amateur shooter (remember the Rollei twin lens reflex?). In the late 50s we moved out to the suburbs (West Seneca) where he constructed a well outfitted darkroom in the basement. It may have been a bit boring at the time but looking back I remember fondly going in to the darkroom and watching him develop rolls of film and print black and white images and the somewhat mysterious glow of the safety light in otherwise pitch black darkness. Fast forward a number of years and I found myself stationed in Germany with the U. S. Air Force, probably the best place to be in terms of traveling around Europe, and I knew I had to get into photography so as not to waste what might have been a once in a lifetime opportunity. Our base had a fully equipped darkroom where I came to learn my way around a darkroom. I also shot a lot of slides, but in hindsight now, I'm not exactly sure why!

Following military service there was a long gap of little or no picture taking (a combination of lack of time and lack of finances - mostly the latter). After I retired I started to get the itch again and bought my first digital camera, A Nikon D80. After that it was on to the D7000, and finally, wanting to go full frame, I purchased the D750. I still use the lenses I bought with the D80, which are the 18-70 mm,
the 50 mm f1.4, and the 70-300 mm telephoto.
---
---
---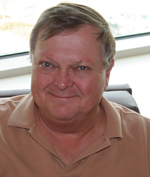 Al Swanson
I was born and raised in Minneapolis, Minnesota, and attended the University of Minnesota. Upon graduation I entered the Air Force and served as a transportation and logistics officer until my retirement. I then went to work for a Denver-based transportation organization. I am now happily retired in Colorado Springs. I am married to my wife of 52 years and have two sons, both living in Colorado, and each giving me two grandchildren (two boys and two girls).

I have been involved in photography for many many years and have owned several cameras during that time. Currently I enjoy using a Canon 5D and 7D as my primary tools. As for the types of photography enjoy, they are varied. I love the action of rodeos and the excitement of finding new landscapes. I have always enjoyed photographing flora and I hope to learn more techniques from this group.
---
---
---
Joseph J Zaia, FPSA, ASIIPC, FMC
Joseph J. Zaia, FPSA, ASIIPC, FMC (jnezaia@att.net);

Although Joe has been interested in photography since he was fourteen, he has been seriously active and engaged as a contributor to the photographic community for over 50 years.

A Photographic Society of America (PSA) member since 1971, he has served on a variety of committees and held several offices. Before moving to Florida from the Metropolitan New York area, Joe was active in the PSA Cosmopolitan Chapter, in the Chase Manhattan Camera Club, the Colorama and the Metropolitan Camera Club Council, Inc. serving on the Board of Directors again chairing a variety of key committees. Having a passion for sharing his experiences and knowledge with other photographers, for twelve years Joe ran a series of one-day to two-week location workshops in areas including Massachusetts , Maine , New York and Vermont . He also has developed a wide variety of tutorial programs covering subjects such as water reflections, scenic, and creating glass, black-light and multiple exposure abstracts. Recently he has been producing a variety of digital presentations, through the Photodex programs.

He has presented these to numerous camera clubs in New York and Florida as well as at the Annual New England Camera Club Council in Amherst MA , the New York and Florida PSA Chapter, as well as Regional and Annual PSA International Conferences, around the Country. He is an exhibitor in the PSA International Exhibitions, exhibited several one-man print shows as well as several others by invitation. Residing now in Flagler Beach , North Florida , he is an active member of the Photography Club of Flagler County, Palm Coast , and Honorary member of the PSA Everglades and past member of the Central Florida Chapters. He also presented regularly at the Annual PSA Conferences for 20 years.

Joe has been active in the Color Slide and the Photo Travel Divisions of PSA. Joe is also involved in the Electronic Imaging Division and is interested to learn how to manipulate images electronically. He is now working with a Canon D7 Mark II camera and Photoshop CC in the iMacOS Catalina Operating System.





---
---
---
Mike Patterson
I retired last year after a career in journalism, followed by work in the non-profit sector. (Of course, some say journalism and non-profit are one and the same.) About half my time is spent on our family ranch in the Texas Hill Country where we raise angora goats (for mohair) and sheep (for wool). Many of my photos are from those environs.

My wife and I love to travel, primarily to New Mexico and the American Southwest. Those are other places where I love to shoot.

Although I've been photographing nearly my entire life, I'm at the point where I can devote more time and attention to developing the craft. A main goal of mine is to fine-tune my eye and improving my composition so that my photos stand out from appearing like snapshots. I am working very hard at self-discipline - slowing down, looking at various angles, composing the scene before shooting rather than my Click! Click! Click! rapid fire method.

Photography is great fun for me and a way to self-express myself. I have no illusions about being a professional. I shoot simply for the joy of it.

My equipment is rather low budget. I use a Canon T2i camera, various lenses -- mainly a 28-135 mm which is my "walk-around" lens - and the basic polarizing and ND filters. I also have a 400 mm zoom which I use occasionally for capturing shots of wildlife on our ranch. I do all of my processing on Lightroom.
---
---
---
Kaylyn Franks
Kaylyn Franks, Idaho Native, dreamed of being a professional photographer during her teen years. People often commented, You have the eye! Her first photos were taken with a Kodak Instamatic. She purchased her first 35mm SLR in the late 70 s while attending Lane Community College. She took several college photography courses experimenting with film and the dark room. Life took a different course, after graduating from college, and her dream lay dormant as she pursued other career opportunities.

In early 2000, she visited a Thomas Mangelsen Art Gallery and stood in awe of his magnificent photos. His work fueled that ember within her and in 2012, Kaylyn decided to fulfill her dream of being a professional and dove into it head first. She bought her first 35mm digital SLR and within a few months took the week long Photography at the Summit workshop in Jackson Hole, Wyoming with some of the finest photographers in the US to name a few, William Albert Albers, Jodi Cobb, Thomas Mangelsen, Jay Maisel, Richard Clark, and Michael Forsberg. These outstanding artists stoked the fire to a raging inferno and she never looked back. She attends a similar workshop each year, She has devoured books and videos by Brian Peterson and Scott Kelby. She s a member of the Boise Camera Club, which is a very competitive club.

Kaylyn has never looked back! Her passion is to share with others the beauty in this world and for people to live the journey through her eyes. Words of wisdom she embraces each day Always carry your camera, Always look behind you, There should be an actor in every photo, Always remember the catch light in God's creatures, Never stop learning, and Your photo should tell a story! She has captured 1000's of photographs from around the world with the majority of them in her beloved State of Idaho