Cindy Brackney
---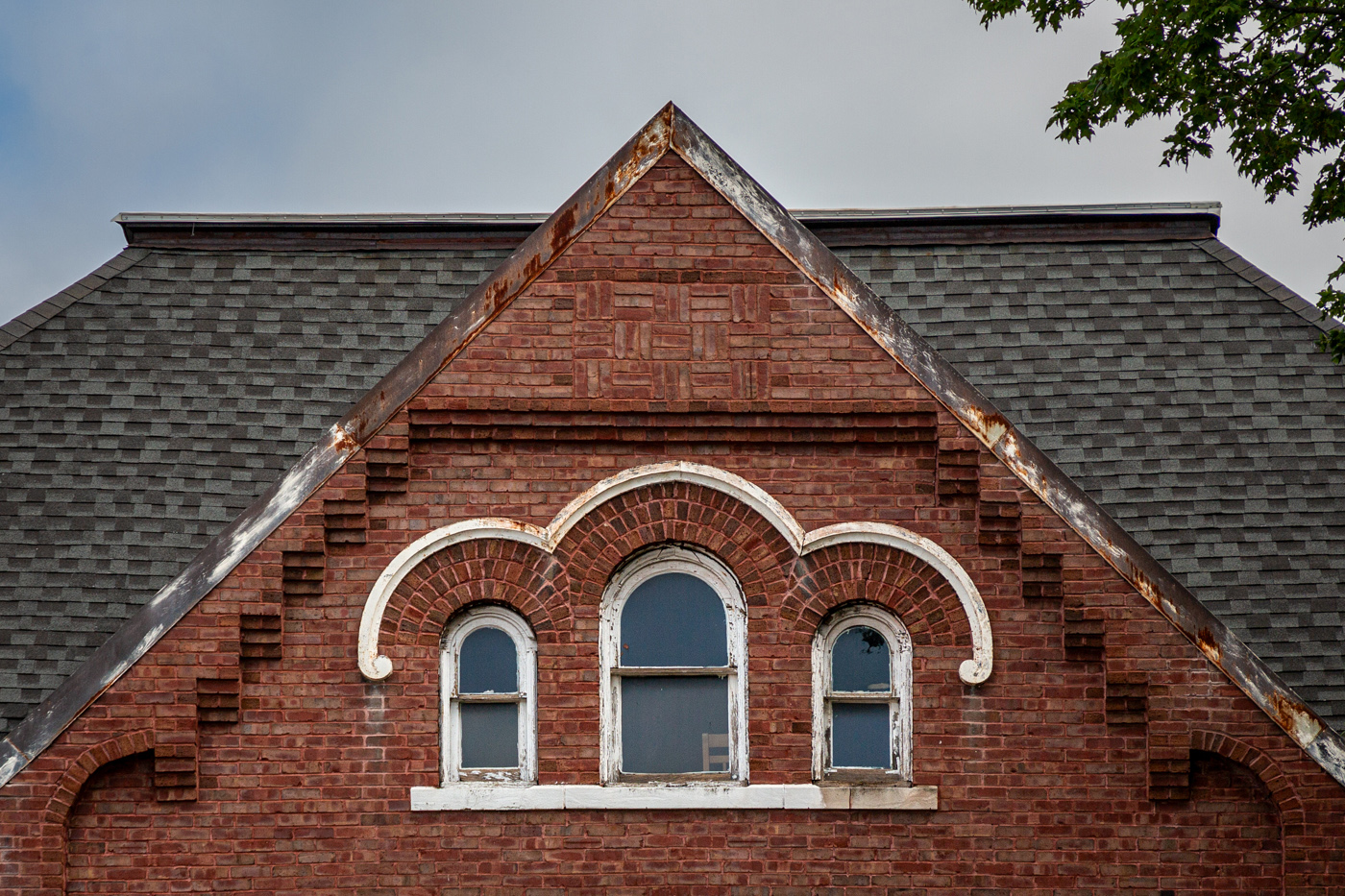 September 2023 - Triad in Knoxville
Original
About the Image(s)
I don't shoot architecture much, but I'm trying to see composition within buildings more.
This was shot f6.3 1/500 ISO 100. I don't remember why I shot that fast, probably not necessary. I have included both the original and edited images. I'm shooting wide and cropping after I return home, so I can study the image and play with the crop possibilities. Any suggestions, to accomplish this in the field?
Post edits, include linear gradients following the roof line.

---
11 comments posted
---
---
---
Jim Overfield
Cindy, I really like the geometric shapes captured throughout the image, and the brick work is really amazing, what an artisan that brick layer was. The brick detail and colors work really well to tell a story. Everything is clear and sharp. I think removal of the part of the tree that touches the roof line would be less distracting to me, and maybe even removal of the entire tree from this image, though I understand it may be important to you to be there. Would more blue (luminosity?) to the sky add a little separation between the sky and building? Very nicely done. &nbsp Posted: 09/10/2023 08:39:40
Cindy Brackney
Thanks for you input. I will try removing a bit more of the tree. I agree about it being distracting, I didn't notice it.
Also, it was a very gray day and I did struggle with the sky, I will try luminosity for a little extra blue. &nbsp Posted: 09/17/2023 11:10:22
---
---
---
Yvonne Cary Carter
You caught a lot of interesting shapes and lines in this building. Your composition drew me in. Also of interest was the chair in the window. Was someone there? My suggestion would be to remove the tree branches in photoshop. &nbsp Posted: 09/12/2023 14:52:16
Cindy Brackney
Thanks Yvonne. It is amazing how I can look at a picture for a long time and not see something like a chair in the window. Thanks for bringing it to my attention. &nbsp Posted: 09/17/2023 11:12:58
---
---
---
Sylvia Williams
Great crop! I love the curve of the windows against the triangle of the building. &nbsp Posted: 09/13/2023 11:40:47
Cindy Brackney
Thanks for your input. &nbsp Posted: 09/17/2023 11:13:38
---
---
---
Sabine Nehls
Cindy, You have chosen a good image detail. I like the brick ornaments, the grey roof slates and the tree branches. Really!
The branches make the picture alive. I would have left more tree in the picture (as in the original).
Maybe you try to increase the contrast a little to give the image more depth.

&nbsp Posted: 09/20/2023 10:21:58
Cindy Brackney
Thanks for your input, I'll be happy to try these. &nbsp Posted: 09/20/2023 18:57:16
---
---
---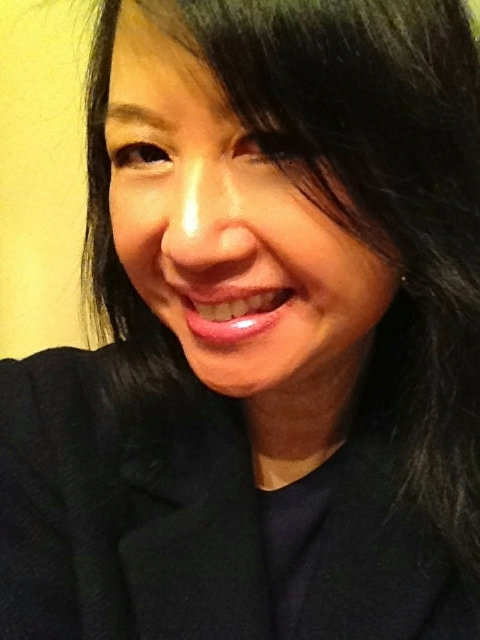 Linda Mui
Hi Cindy, Your exploration of composition within buildings is commendable! The architectural window in your photograph is stunning, and it's great to see your willingness to experiment with different settings and techniques.
Oh, I probably would vignette the upper left corner to make the windows stand out more. Shooting wide and then cropping later can be a useful approach. &nbsp Posted: 09/20/2023 15:49:05
Cindy Brackney
Thanks for the feedback! I'll give the vignette a try. Also, I feel more motivated to get out and shoot more architecture. Thanks again. &nbsp Posted: 09/20/2023 19:41:32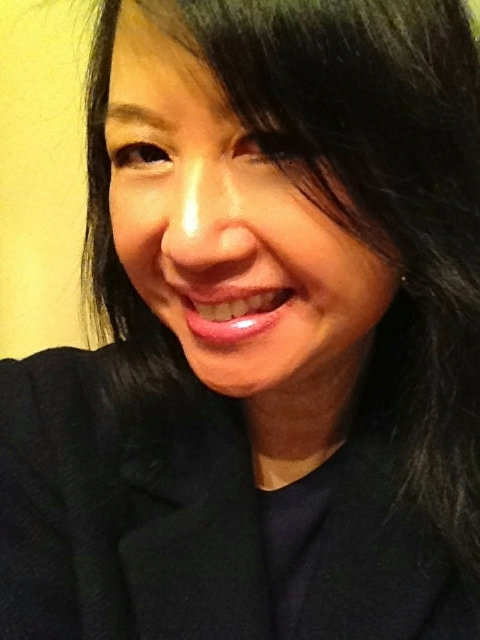 Linda Mui
Gorgeous architecture details of the windows. Nice captured!! &nbsp Posted: 09/20/2023 22:08:41
---
---
---
Please log in to post a comment