Member Bios
John Larson, FPSA, MPSA2
John F. Larson, Jr., FPSA, MPSA Autobiography
Updated October 18, 2020
609 Stoneledge Rd, State College, PA 16803
Jflarson114@gmail.com
jlarson2@scciowa.edu

Since 2004 I have been teaching at Southeastern Community College, mostly Math. I stopped face to face teaching in 2014 and now only teach online. Having recently moved to Pennsylvania I am always looking for opportunities to take pictures at local sports venues. There seem to be an abundance of State Parks which I am now exploring.

For PSA:
Manage the PJ Quarterly Competition
Manage the PJ Study Groups
Manage the PJ Image of the Year Contest
Past Chairman of the PJ Division and Chair of the Nominating Committee

About Me:
I graduated from Valparaiso University in 1966 with a B.S.E.E. degree. I worked for 28 years at General Electric as a Design Engineer and Manager of several groups including assignments in Schenectady, NY, Nashville, TN, Ft. Wayne, IN and Burlington, IA. I then worked as Engineering Systems Manager for Marathon Electric in Wausau, WI for 10 years. After that I "retired" and went to teaching at SCC in Burlington, IA. Two years ago, my wife passed away after a long illness and I am now engaged to be married once this pandemic thing settles down. My fiancé, Carolyn, is also a photographer and member of PSA.
---
---
---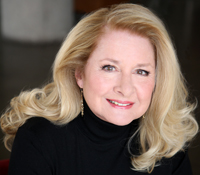 Sandra Irwin
I am a retired attorney turned poet and writer. After retirement, I got two master's degrees in writing. I have published a number of poems and a poetry chapbook, Quiet, available at Finishing Line Press under the category of New Women's Voices. I have also published 2 short stories.

As a photographer, I am basically without credentials. I started with a brownie camera as a child. (Anyone else old enough to have done that?) You mailed it back and they sent you the photos and a new camera. More recently, when my youngest was in high school and was on the swim team and in water polo, I bought a good camera and telephoto lens and took 10,000+ digital photos over the 4 years and did photo booklets each season for the kids and printed out enlargements for them of the best ones I had.

In 2014 I took a great photography course at Art Center at NIght (I live in San Marino, CA, next door to Pasadena). Three-quarters of our time was spent on Lightroom. Then I started my second MFA course, and I didn't do any photos at all and forgot everything. Now I have graduated and I am working to regain my fluency with Lightroom and to master my new camera and refresh my memory about my various lenses. I love photography in general, but in particular I like doing aesthetic work, such as macro photography of something that is so close-up it is virtually unrecognizable. Then I work it up in Lightroom to try to make it look like abstract art or just aesthetically pleasing. As a result, I have joined both a Macro group and a Fine Arts group. I hope to improve my skills and look forward to learning from all the rest of you!

---
---
---
Group Admin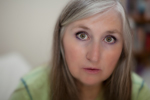 Debbie Perez
Updated bio: I now have a few years under my belt and enjoy the world of photography very much. I'm love tinkering in various softwares we have available to us. Don't live in VA anymore but live with my cat in sometimes sunny FL where I enjoy activities with three different camera clubs. Took early retirement and haven't looked back.
---
---
---
Allen Calopisis
Bio Coming Soon . . .
---
---
---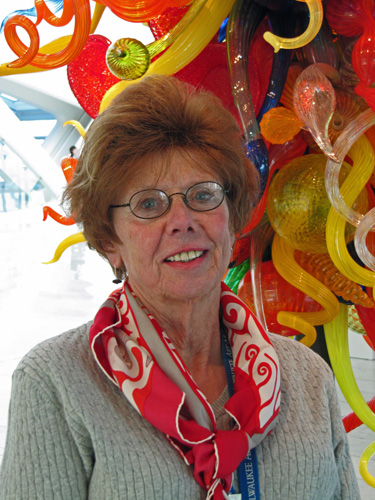 Priscilla Farrell
My interest in photography began a number of years ago. However, I lost interest for quite some time. About four years ago, upon retirement, I rekindled my interest. I purchased a digital point and shoot camera, registered for a variety of photography classes and joined a camera club.

Presently I have a Canon Power Shot SX 200 and a Canon Rebel SXi. Lenses include a Canon 18-55 and a Tamron 18-270. I particularly like architectural, nature/landscape and travel photography. In the past it has been my thought to "get it right" in the camera. Although I still honor that viewpoint my opinion has changed in regard to post production. I am presently enrolled in a Photoshop Elements class. I am looking forward to being part of a PSA Study Group.
---
---
---
Bill Ballard
Before retiring, my photography consisted of work pictures of damaged property throughout North America and Alaska. During those trips, I'd take personal shots of landscapes and interesting things along the way. Most were taken with Nikon film equipment. I did not take photography seriously then, even on vacations. After digital cameras came out, I converted to point and shoot digital for ease of record keeping. My first was a Fujifilm followed by a couple of Cannons. When I retired, I decided to really get into photography to create better images. I needed a good hobby anyway. So, when I retired in 2015, I joined my community's camera club, bought a small GM1 Lumix camera and 2 lenses, and began my learning experience while also starting to travel a lot. I have taken many online courses in camera and software usage. I belong currently to the Olympia Camera Club and regularly attend its meetings and field trips. Since I like mirrorless, my current cameras are 1) Lumix G9, Lumix GX8, Lumix GX85, and Sony A6600. For the Lumix system, I have the following lenses: Olympus 12-100 f4, Leica 7-14, Leica 100-400, and a Lumix 20mm. For the Sony the lenses are a Tamron 28-200 and Sigma 100-400. I usually use the Panasonic equipment on trips since I can carry all the lenses I need in a small day pack. For birds, I find the Sony is better, especially birds in flight. My current photo software consists of ON1 Raw, Luminar AI, Photoshop Elements, Nik Collection, and Topaz products. I never want to stop learning as that is part of the fun.
---
---
---
David Garrison
I grew up in southeastern Illinois and became a physician with a life long interest in photography. Since retirement, the hobby of photography and its study has filled much of my time. I'm now an officer in the Naples Camera Club and have been a PSA member for a few years but not active until now. I attended my first PSA convention this fall. I enjoy landscape and wildlife subjects and so far don't do many "people" pictures. I hope to upgrade my photo abilities by being in this group.