Member Bios
Group Admin
N. Sukumar, APSA
I am a scientist, photographer, conservationist, wilderness enthusiast and educator. I was born in Calcutta, India, obtained my Ph.D. in chemistry from Stony Brook, New York, and have worked in the US, India and Germany, having spent about half my life in the US and half in India. My wife, Sunanda, was also a chemist and educator. We returned from the US to India in 2011, and I now reside and teach in the outskirts of New Delhi.

I have served as president, webmaster and chair of the Slide and Fine Arts groups at the Schenectady Photographic Society, as well as Editor of its Newsletter, the FOCUS. I am also served as Program Chair and 2nd Vice-Chair of CPID and webmaster of CPID and the Nature Division in PSA. I have exhibited at several local and national galleries, presented programs at PSA and other international conventions, and been published in art magazines and the PSA Journal. My main photographic subjects are nature, landscape, travel and figure. I am fascinated with abstracts and the indirectly perceived. I also paint in pastels and oils. I enjoy both wet and digital darkroom work.
You can see my work on: Flickr album and Quo vadis blog
---
---
---
Ken Dickson
Hi - My Name is Ken Dickson, I am a retired International Standards Auditor having spent 47 Years in the shipping industry and live in Sheerness on the Isle of Sheppey, North Kent, U.K.. I have chosen Photography to keep me company in my later years and have invested in a Nikon Z7 with the Z 20mm f1.8, Z 24-70 f2.8 and the Z 70-200 f2.8 which I use for my main shooting but have also acquired a Fujifilm X-Pro 3 which I mainly use for street photography. I have so far concentrated on the Streets of London but I also travel as much as I can and the hope is that in the future I will be able to cover more European Cities. I have already gained awards in some UK competitions and exhibitions and received a commission to photograph a theatre production and a Song and Dance evening for the National Health Service, early beginning's a little late in life but also the time I am fit and enjoying the experience I will continue. Thank you for the warm welcome I have received to this group.
---
---
---
Alastair Cochrane
A retired architect now living in the north of Scotland with my wife and four Shetland Sheepdogs, my photographic interests are varied. Currently trying to catch up on a large backlog of images taken over the past 20 years and more. Tending to use a compact camera more than an SLR at present but not too fussy about equipment as long as it works. I use Photoshop CS3 for most computer projects and generally prefer prints to digital projected images. Photographic distinctions are ARPS, DPAGB and AFIAP and I have been a member of PSA for 20+ years. I have also been successfully submitting work to exhibitions for that period.
---
---
---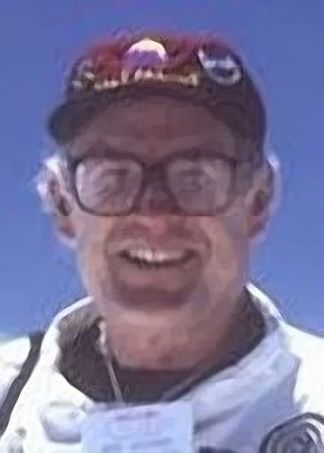 Mark Southard, FPSA
Joined PSA in 1994; Served as International Publicity Director, then as Vice President - Conventions. Ran Conventions in Orlando, Florida and Toronto, Canada and selected Albuquerque, New Mexico and San Diego, California as future sites.

Retired from Sears in 1993 after 35 years, mostly in corporate buying functions. Last assignment was as Managing Director of Purchasing for Northern Asia while residing in Seoul, Korea from 1988-1992.

Was active in 3 Chicago camera clubs before moving full time to South Florida (West Palm Beach area) in late 2014. Active in Boynton Beach Camera Club and the Photographic Association of South Florida.

In the olden days, taught basic black and white fine art printing at Wright College. Also give workshops on matting and framing and was a Consumer Use Consultant for Polaroid, giving workshops on Creative Art Photography, i.e., Image and Emulsion transfers and Time Zero manipulation. Today he privately teaches Photoshop Elements.

I use a Nikon D800, and a Nikon D 70 (converted to shoot infra-red), and a lot of Nikon lenses, my favorite of which is the 105 macro.. Latest toy is the I phone which is taking over the world.

I am a native of New Mexico but have lived in Chicago for 35 years (minus the time spent overseas in Asia).
---
---
---
Vern Perry
I purchased my first camera, a Canon AE-1 Program, in 1985. I'd just been hired to work at Delta Airlines, and I wanted a good camera that would allow me to capture my travel experiences.

My wife and I are avid travel photographers, and we also shoot portraits, real estate, families, weddings/engagements, and other special events for our photography business, PrimeStar Photography. We value our clients and truly listen to their needs.

We're members of the Professional Photographers of America (PPA), Photographic Society of America (PSA), and the Atlanta Photographic Society (APS).

I look forward to sharing/learning from the group!
---
---
---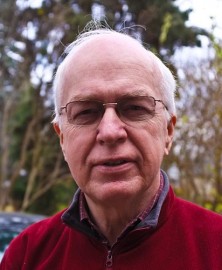 Marcus Miller
I live in the suburban Toronto area and have been a hobbyist photographer for the past 20 year. I'm a member of the local Mississauga Camera Club and I enjoy shooting all types of photographs. I am an active participant in competitions and in the Creative Group. I enjoy seeing what can become of my pictures in post processing.
---
---
---
Pinaki Sarkar
I am engineer by profession and an amateur photographer (do not make money out photos). I love traveling around the world and going out in general with my camera and taking pictures. My Insta handle is pinaki.sarkar5. Usually, I post my photos there...