Member Bios
Group Admin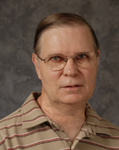 Tom McCreary, APSA, MPSA
I am retired and enjoying my photo hobby. I have been taking photos since my college days, mostly slides at that time. I really fell in love with photography when I saw the magic of an image coming up in a B&W base hobby darkroom at Ft. Sill, Oklahoma in the 1960's. As soon as I could, I set up my own darkroom, and when I married Carol, we combined our darkrooms. Three young kids took too much time and money, and we both kind of got out of the darkroom and serious photography. After the kids were grown, and we got back into photography, it seems like digital photography was taking over, and we started scanning slides or negatives and printing them on an inkjet printer. We never set up a darkroom again, and when Carol passed away, I sold my Epson printer. Now just entering digital images for competitions, and getting photo books made for scrap books.

I am an active member of the Oklahoma Camera Club, and really enjoy the monthly competitions that we have both in prints and digital. However, the COVID virus has kept me away from meetings for the few that they have had. I am switching from Nikon cropped sensor cameras to the Olympus 4/3 system. The much lighter weight of the telephoto lenses is the primary reason that I am switching. So far I like the quality and ease of use of the Olympus cameras. I use Lightroom to view and Photoshop to edit my images. I think that taking slides helped me in my photography, because as you know, what you originally captured is what you had. Now, my digital capture at least usually gives me a good starting point to bring into Photoshop. I am having fun at trying new things in creative EID.
---
---
---
Rich Sears
Photography has impacted my life in many ways. From the moment I took my first image with a Kodak Brownie camera of a moose at Yellowstone Park; to working with Eastman Kodak Company in Rochester, New York during their hay days, to eventually opening a neighborhood photofinishing lab for advanced amateur and professional photographers in the early to late eighties, adding a portrait studio for seniors, publicity and family portraiture.

Then the experience of having to close our business as plummeting local retail photofinishing prices took a few of us down by the end of the eighties. I went back into my business career strength of finance, choosing I could not be involved in photography on a part-time basis, vowing to return when I neared retired. After a generation I purchased my first digital camera, a Nikon D5100, three and one-half years ago, and with an insatiable desire to learn, poured through volumes of photography books, training seminars, and have traveled across the country to receive training at Yosemite, Oregon, Acadia, and greater Smoky Mountains. Since then I have sold that camera and now shoot with full frame, Nikon D810 and a cropped, D7000, cameras and continue my travel to national parks.

When I shoot I mainly focus upon capturing the many scenes and elements of nature, scapes and anything else that appeals to me. I am developing a leaning towards the subtle, artistic side of nature, while realizing I do enjoy capturing the majestic iconic scenes offered at our national parks, thou in soft light. And I do enjoy searching locally for the finer points of nature with a macro lens.

I head up a regional photography club, Ohio Valley Camera Club, I do have a website, www.richsearsphotography.com, and participate in a few area photography clubs.

I live in the greater Cincinnati Ohio area with my loving and understanding wife and assisted with rearing our two twins. One lives locally, married with two kids, the other recently moved to Denver, married with twins. While visiting out west we surely will be checking off a few more national parks from our bucket lists.
---
---
---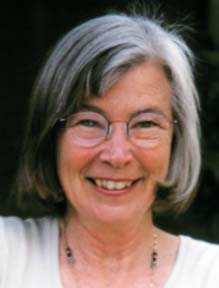 Barbara Mallon
My parents met in a camera club and had me in the darkroom as a small child. I got serious about photography when I had small children and made a nice record of their early years. Today I shoot flowers and landscapes, grand children plus occasional portraits and events for friends. I like sharing my hobby and am in charge of the Livermore Valley Camera Club's classes that we teach through LARPD as fundraisers. Also I have had a 4-H Photography project since 1980. I have done photography projects with Livermore Schools. I have judged camera clubs, a conference of camera. I am a member of PSA (Photographic Society of America) and also belong to their creative Flowers Slide Study Group. I started with black and white prints in medium format; then I took 35mm slides and began printing Cibachrome (Ilfochrome) in1995. Later, I bought a computer and Photoshop and am now printing most of my photos on an Epson 1270 printer from scanned slides.
---
---
---
Tony Tam
I retired in 2007 when I was 71 years old. Before I retired I was a mechanical engineer. I attended college in St. Petersburg, Russia (Formerly Leningrad, Soviet Union). Photography is my major hobby for my whole life.

I started my photography when I was about 8 years old when I was in elementary school. Because my father owned a photography studio I had a chance to learn photo development skill in a darkroom from my early childhood. I continued my photo hobby in high school, college and now. After I retired I got more time to do my favorite photography. I had a lot of photo trips with my friends.

I use a Camera Nikon D800, D7000, Sony A7R, NEX 6.

---
---
---
Hoshedar Cooper
Bio Coming Soon . . .
---
---
---
Grace Lee
I came from a Photography family in Chengdu China. My grandpa joined Communist party in Year 1927 in his College life at Shanghai China. When I was a little girl, he used to take me to famous park of Fu Xin every Sunday and take pictures of me using Kodak color film (it was very new in China in 1970's). My mum once also worked as Photography reporter in China petroleum sector. I was a good photo model for them; but honestly, I hated to be a Photographer. I saw them work in the dark room for hours and stay late…. My interest in Photography started when I won Gold medal of 2016 Jacaranda Photo Competition in Australia I used my iPhone. A friend introduced to me the famous photographer Yong Xiong Ling (in Australia) who has won 3rd in the World in PTD 2016 "Who's Who in Photography" of PSA. Then I started taking Photography lessons from him every Saturday the whole year of 2017 and went on photography trips. I also joined a few local camera clubs and enjoy participating in photography activities. At the present I still work as a corporate accountant and enjoy taking photos in my spare time.
---
---
---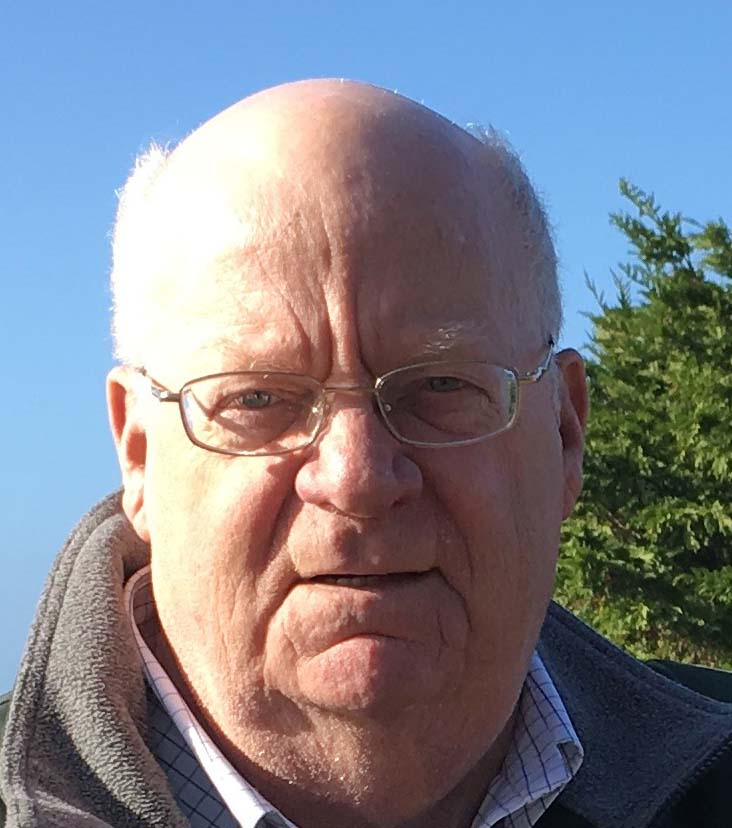 Paul McLaughlin
In July of 2018, I retired at 70 years old. The last twenty-eight years of my career was spent in technology' When I stopped working, I wanted to reactivate my interest in photography, which had been pretty much dormant for over thirty years. Photography was an area that I was always interested in although I never reached the level of developing my own pictures. While overseas in the Marine Corp in the late 1960s I acquired my first 35mm camera and I was hooked. I started to take photography more seriously over the next few years and began to experiment with lighting and "'pushing" the black and white film of the time. As my family grew my time and budget shrunk and I pretty much retired from any photographic activity. Once my children were through college, I began to take pictures again. I soon realized that I lacked the skills to take the types of pictures that really interested me and I decided to take advantage of my free time and invest it in acquiring the skills that I needed. I joined the Boston Camera Club and really began to enjoy photography again. My activities at the BCC soon brought me to the PSA and this group.

My skill level rests between beginner and intermediate. I am finding that there is so much more that goes into a strong photograph than I originally understood. My composition skills could certainly be stronger, my original photographs tend to contain a lot of clutter, and I need to be more disciplined in framing the image, I am certainly a beginner in the area of processing and have benefited greatly from input, instruction, and advice from other members.

I enjoy topics and subjects that convey a mood. I am particularly interested in old, abandoned structures and walls. I also like seascapes, landscapes, and urban scenes.

I need to work on my composition and thinking through the image before actually take a photograph. I also need to improve my processing and editing skills. I am looking forward to participating in the group.