Karen Davis
---
June 2021 - Carter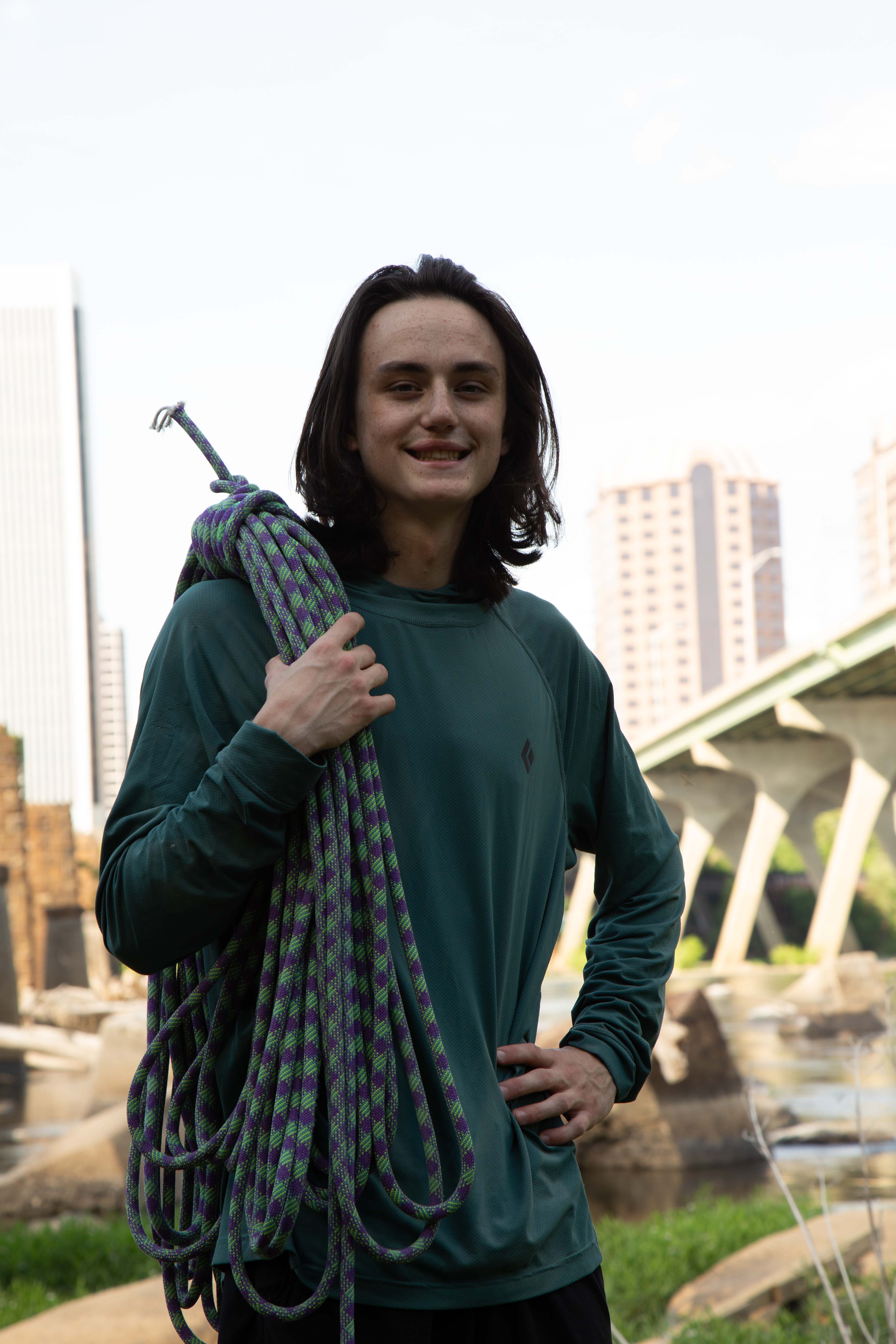 Original
About the Image(s)
So, to finish the chapter on my "Beside-the-River-Portraits"...

I returned to the same area where I took Daniel's picture last month to capture some High School Senior Casual Portraits of "Carter" - an avid rock climber. To say he was a reluctant model is an understatement! His mom had to beg and plead for him to agree to a shoot.

This portrait was shot near the end of our hour together. By the time we reached this place by the river, he had loosened up considerably and we actually started to get some genuine smiles. He picked this particular spot, so he could balance on one of the rocks and have the city rise from the opposite bank behind him. The rope gave him some confidence and we tried to show that with his hands (so critical for free climbing) - one on the rope and the other on his hip.

I shot this with a 24-105 lens on my Canon 6D; ISO100 at f8 to blur the background.

Here are "Before" and "After" some Lightroom and Photoshop adjustments.

P.S. After I left, he actually admitted to his mom, "That was pretty cool. I had fun!"
---
7 comments posted
---
---
---
Xiao Cai
Very nice image! You caught the person's expression very well, very natural look. I like the composition. The post-work is not so well done. The face is overexposed (the original one is underexposed), so many noises on the face, you need noise reduction to smooth skin.
BTW, there is dust in the background sky. You need to clean your lens and sensor, &nbsp Posted: 06/03/2021 08:51:48
---
---
---
Gregory Waldron
Hi Karen,
I like your composition and the good use of the rope as a prop. I agree with Xiao that you need a little more work in post processing.
Best regards,
Greg &nbsp Posted: 06/04/2021 17:11:25
---
---
---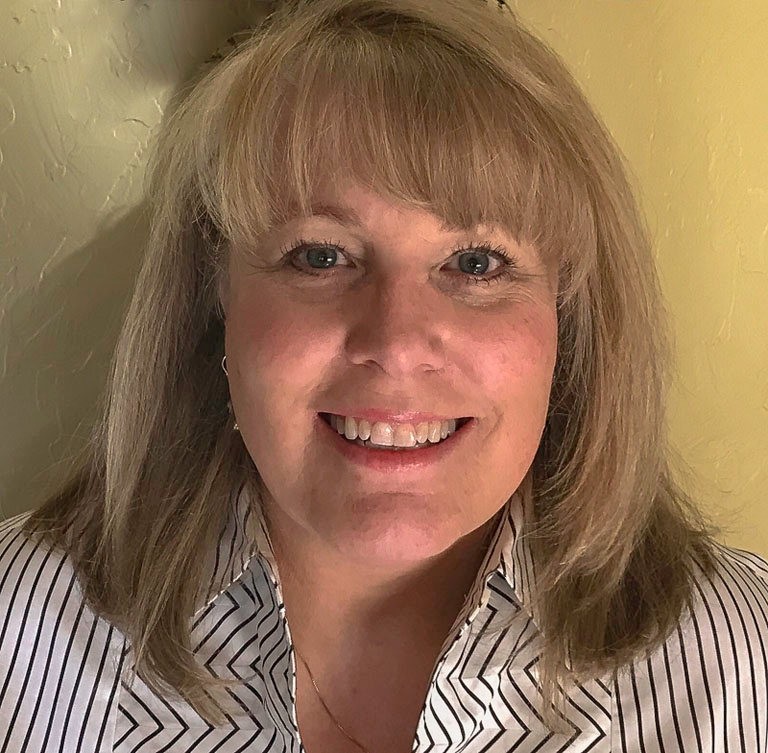 Darcy Johnson
Hi Karen - A really nice image especially with such a reluctant subject. The use of props that were important to him was brilliant. I like the angle of the shot which adds more sky and gives more prominence to Carter. Your depth of field also helped in this regard. I only wish that the sky wasn't lack-luster . . . better than the original though. The lighting on Carter's face needs some tweaking as well. On a side note, I think I see a dragonfly or some such bug just under the bridge and to the upper left from Carter's elbow - made me smile. &nbsp Posted: 06/04/2021 19:45:33
---
---
---
Tom Brassil
Hi Karen.

Well composed image with the model presenting a strong environmental image. Also well handled with a reluctant model.

Processing of the alignments and background works well with your choice of depth of field concentrating the image on the model himself with the background only adding to the environment in this situation. I like your crop and your correction of the alignment in the background removing distracting elements from the image. I think the image is let down by your recovery of the models face. The body and the ropes are handled very well and while the model has a very splotchy face, I believe you could improve the image b addressing the contrast in the face itself the highlights stand out way too much creating, in my view distracting elements, By the way you have handled the rest of the photograph I think you would easily be able to make another layer and try and normalise the highlights on the models face to match the colour tones of the darker area. If it was my image I would also add a vignette just to further reduce the background a bit and concentrate on the model.

Nice image congratulations &nbsp Posted: 06/04/2021 21:39:53
---
---
---
Ingrid Lockhart
I enjoyed this portrait and it looks like your patience paid off, because he genuinely looks cheerful. I like the way you've framed the subject with the buildings, using the sky to create a non-distracting background for his head. The leading lines are also well used. Your recovery of the sky color and cloud detail really helps. I agree with the other comments about the shadow recovery on Carter's face and neck, but lessening the contrast between the highlights on his face and neck could probably do the trick &nbsp Posted: 06/07/2021 11:35:27
---
---
---
Karen Davis
Thanks, everyone. I will experiment some more on his face before I print this one for his mom. And clean my sensor! &nbsp Posted: 06/07/2021 15:57:45
---
---
---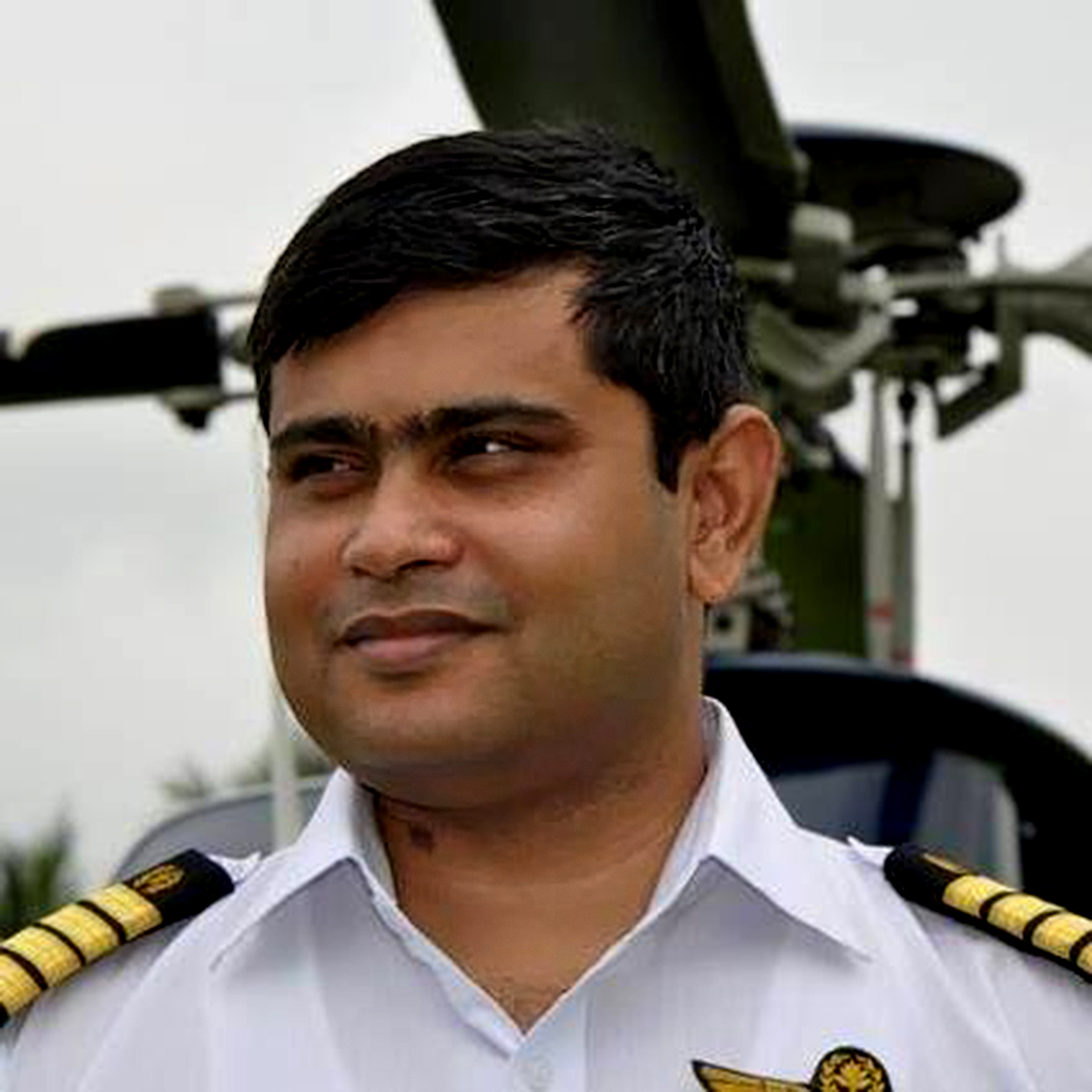 Syed Shakhawat Kamal
Hi Karen
Greetings.
An well composed image but the noise seems more. The expression of the subject looks spontaneous. The coil of the ropes hanging on his shoulder, gave the confidence in his posture. Good work and thank you for sharing.
Cheers.
Kamal. &nbsp Posted: 06/09/2021 03:13:38
---
---
---
Please log in to post a comment